August 15, 2022
Timelessly Modern
Located along Martin Luther King Jr. Boulevard in the historic Elliott neighborhood, known for its brick buildings and early 20th Century residences, the new Harder Mechanical building needed to stay rooted in the past while being built for the future. Because the owner is a mechanical and plumbing subcontractor and will self perform their own scope, the Harder team became an integral part of the design process.
Their desire for an innovative approach—to not only the design but also the design process—led to an adapted integrated project delivery method. This allowed for close collaboration with Harder, the General Contractor, Swinerton, and their trade partners to achieve efficiencies and innovative construction methods that meet both design and construction goals.
The desire to showcase Harder's own work and innovation led to exposed ceilings and exposed structure and mechanical systems. It is here where the Cross-Laminated Timber (CLT) structural system became a central design element. Utilizing Swinerton's expertise in this area, the CLT simultaneously provides environmental benefits both to the occupants and in broader terms, along with time and cost saving installation.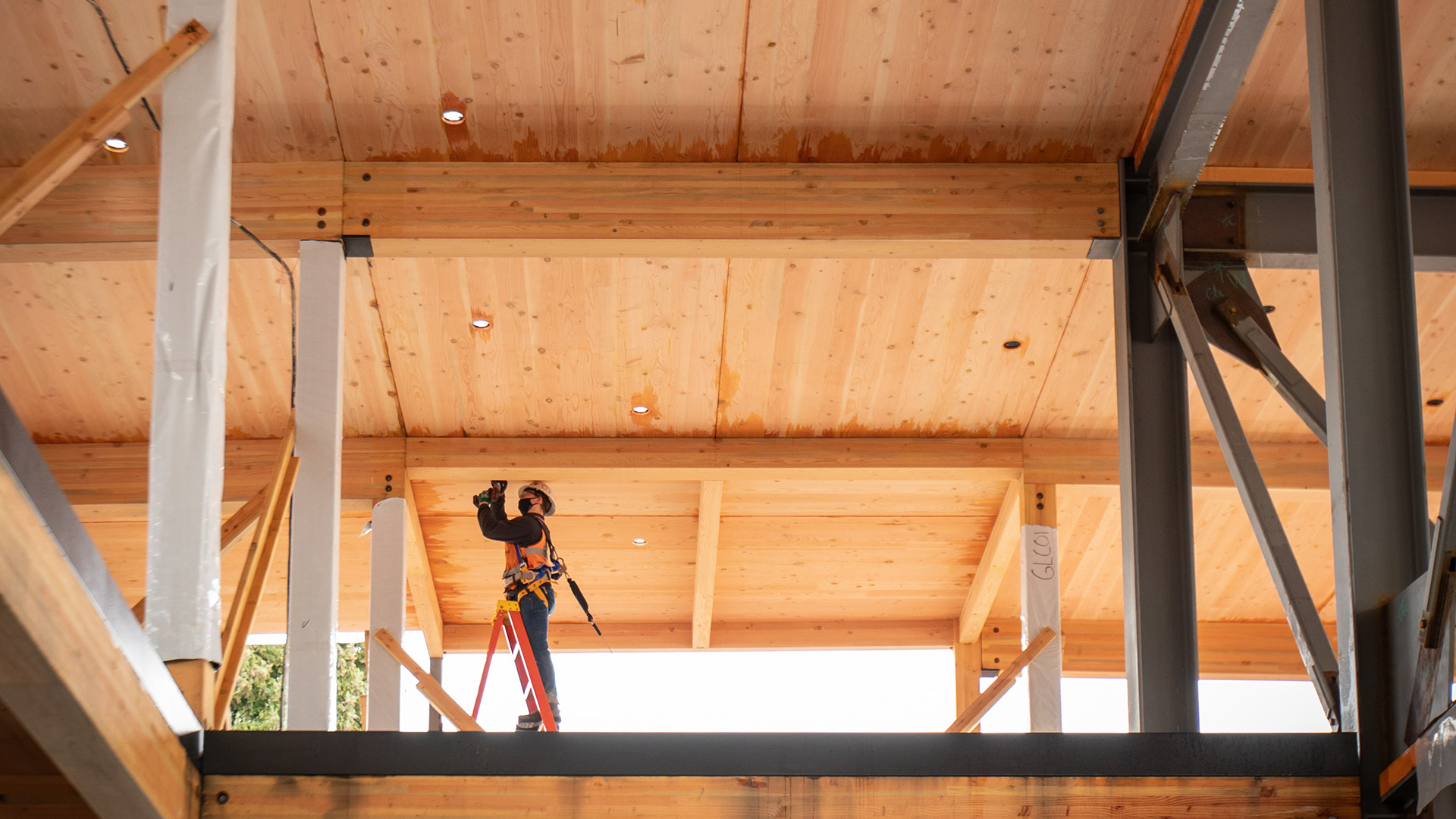 Externally, the company's rich history combined with the historic neighborhood led to the selection of a both durable and beautiful dark brick facade reminiscent of the surrounding context. This traditional material combined with a contemporary aesthetic allows the building to become part of MLK's future whilst respecting its past.