August 11, 2021
Discovering Proper Uses of Commercial Finishes and Materials
Within my design passion comes a desire to learn about how spaces and their materiality affect people mentally, psychologically, physiologically, and emotionally. One of the initiatives toward my career goals is researching and distilling technical material knowledge so it is easily accessible to all designers.
I enjoy dissecting the details about products and learning how to properly use materials in my work. I believe having a thorough understanding and awareness of the technical side of specifying finishes and materials is incredibly important to being a great designer. In the spring of 2020, I completed a course called the Healthy Materials Lab through the Parsons School of Design, which opened my eyes to the importance of the specification process as a designer. We have the huge responsibility to design spaces that are healthy for both the occupants and the environment, while also balancing efficiency, budget, and beauty.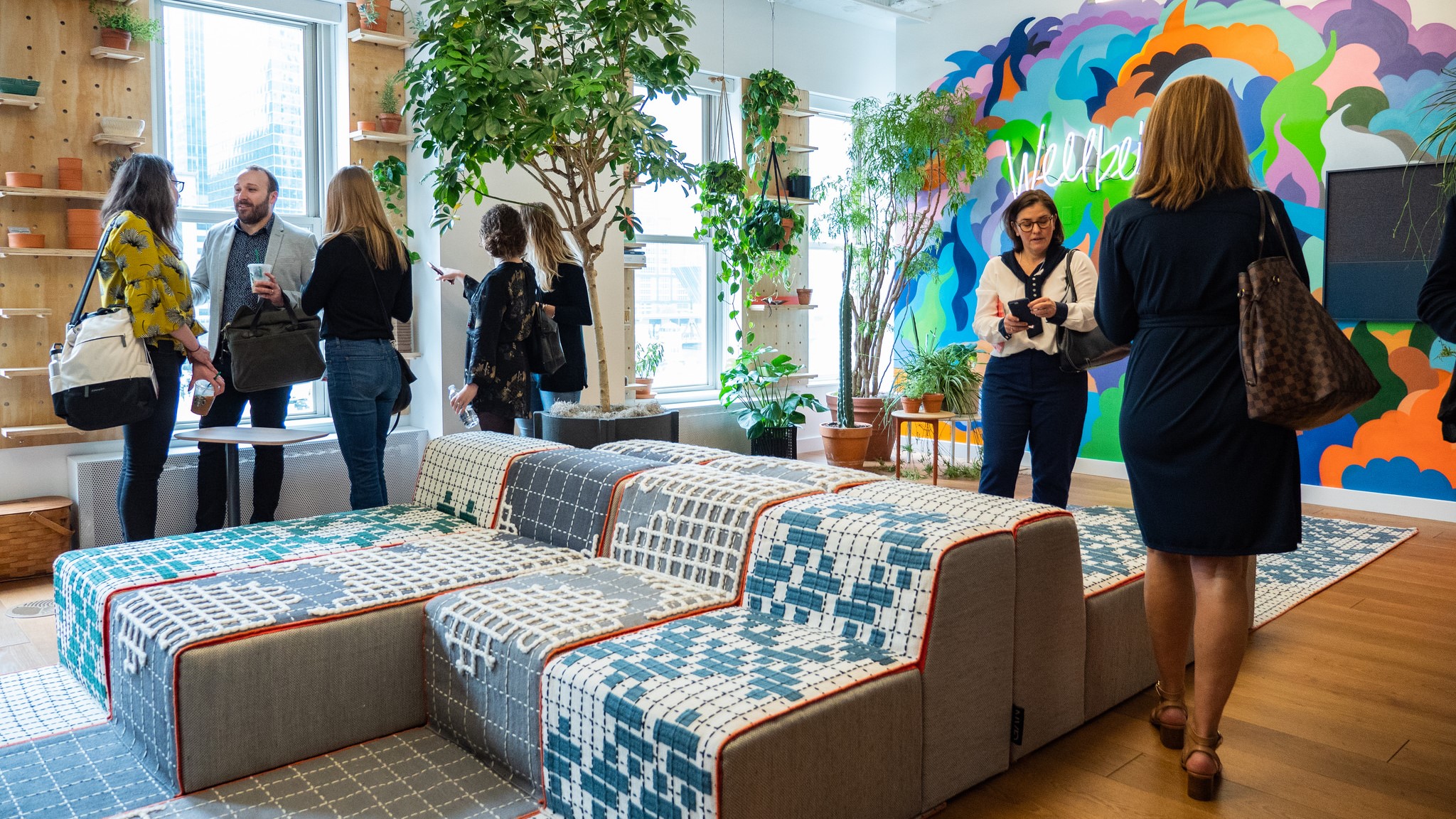 When I first started in the interior design industry in 2015, I felt overwhelmed by the amount of information interior designers are expected to learn and acquire over time, and I didn't want to wait for that to come through my experience on the job. I desired a central resource for information, a "go-to" for all the questions I had about various finishes, to design my projects right the first time. After all, interior designers are jacks-of-all-materials, and with new and innovative products being introduced all the time, it can be difficult to keep up with the knowledge, even with the help of our wonderful product reps.
I attempted my version of data collection through lunch-and-learns and personal research, scribbled across multiple notebooks, and documented in digital files, but never succeeded in one place. The peer culture of my design studios in architecture school was extremely positive and supportive, which unfortunately isn't always the case, never leaving a fellow studio-mate behind to get ahead yourself. I wanted to carry that same outlook into my career by sharing knowledge to help us all improve.
In entering the industry, the structure of learning about commercial products consisted of lunch-and-learns, NeoCon, on-the-job experience, and research on your own time. In a time where crowdsourcing information is the norm, the processes of ordering material samples and learning about products were challenging and out of date. I often asked myself: "Hasn't this question been asked before?" and "Why isn't this information easier to find?"
When Ankrom Moisan moved into our new Portland office in Old Town, our designers had access to a new, state-of-the-art material library run by our dedicated librarian and researcher, Erica Buss. While this was an immense improvement from our situation in the previous office, there was still the missing piece of how to use these materials successfully. When should I use resilient flooring over carpet? What is the difference between these three textile options? How will this countertop perform over this other material? There was crowdsourcing between designers through our office messaging apps, but sometimes you just need a thorough overview of all the important factors in specifying.
In January 2021, I was approached by Nicole Schmidt, the CEO of Source, to write blog articles detailing the important aspects to successfully specify various commercial finishes and materials. It felt like this gig was made for me. What I appreciate about the vision of this resource is the articles are meant to be informative, succinct, and easy to read for any level of design experience. I incorporate multiple perspectives by interviewing different manufacturer representatives for each product type, so there is a holistic and comprehensive overview. I ask reps to clarify common misconceptions and mistakes made by designers and recommended solutions, for any sustainable alternatives or aspects to consider, regarding the longevity of a product (and thus keeping it out of the landfill for longer).  I include any lesser-known "tricks of the trade," such as the Coffee Spill Test coined by fellow AM interior designer Roberta Pennington to test coffee spill visibility on carpet samples. Source has other resources available to designers, such as material cost estimates to assist designers with their project budget constraints, and a central material library with dedicated researchers.
Keep your eye out for my next post, where I dive into a few recent projects and the stories behind the finish palettes.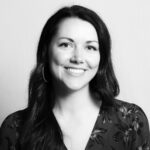 Maddy Gorman is a certified Interior Designer specializing in Workplace design, based in our Portland office since 2015. In her free time, she enjoys elements of discovery whether that is in nature, finding new delicious food combinations, uncovering patterns and stories through Tarot, exploring inward while lying still in a float tank, or traveling the world.