June 28, 2021
Connecting to the Community Outside Your Building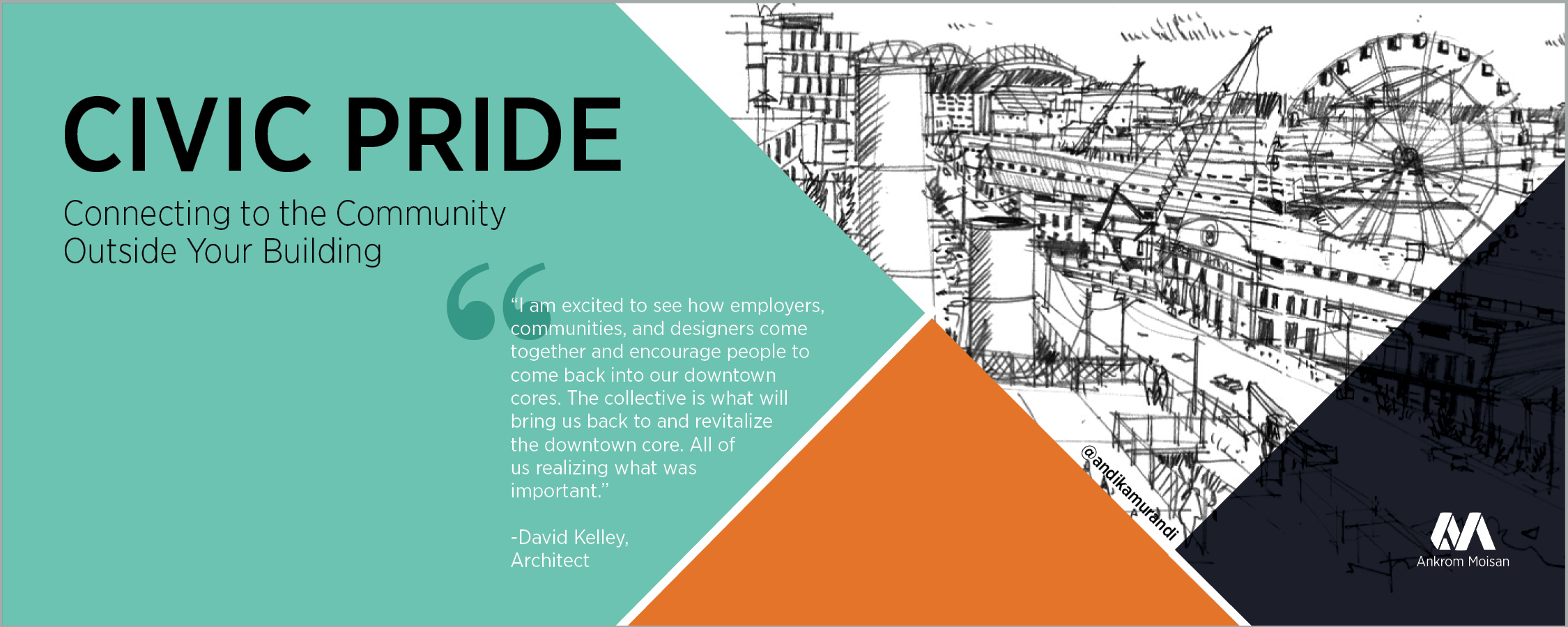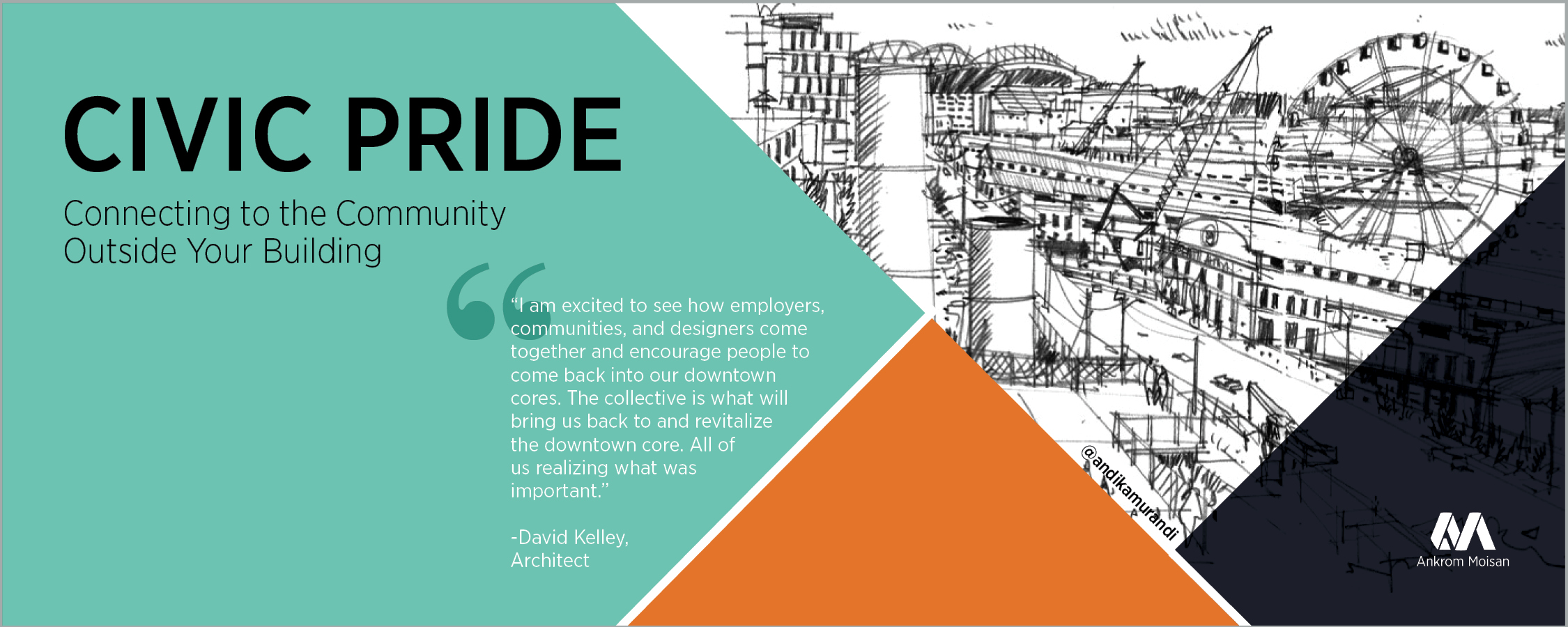 What is the responsibility of an organization or building owner toward the larger community in which they inhabit? Studies show that the long-term implications of the work-from-home trend could have an unintended adverse impact on downtown business districts, commercial real estate, and local businesses. The situation demands new and innovative thinking to ensure our cities remain vibrant.
We believe that in order to rebuild and restore connection and engagement between workplaces and the surrounding community, employers and community leaders need to form partnerships rooted in shared values and civic pride. Workplaces can play a critical role in the vibrancy of our communities and must rise to the challenge of being a strategic partner with local jurisdictions and community organizations.
What is the role of design in all of this? The answer lies in connectivity. Our design solutions encourage connection between the building and the surrounding neighborhood. For example, active and engaging ground floors that provide space for community programming, wellness services, or experiential retail environments serve as vibrant and vital assets that benefit the broader community. By engaging multiple and diverse stakeholders, including the local community as co-creators in their design solutions, designers and their clients play a major role in the revitalization of urban centers.
To learn more about how you can get involved and flex your civic pride, check out the advocacy work of the Downtown Portland Clean and Safe, the Seattle Downtown Business Association, and the Downtown Los Angeles Business Improvement Districts.