June 30, 2021
Workplaces as Part of the Larger Ecosystem
Before the pandemic, it was common for businesses and office workers to have an insulated experience within the community in which they worked. There was a binary relationship between work and home. Your real community was where you lived. Your work community barely registered beyond the front door of your office. When offices emptied out last March, leaving central business districts empty and local retail and restaurants on life support, the limitations and, frankly, harm, of this or compartmentalization was suddenly brought to light.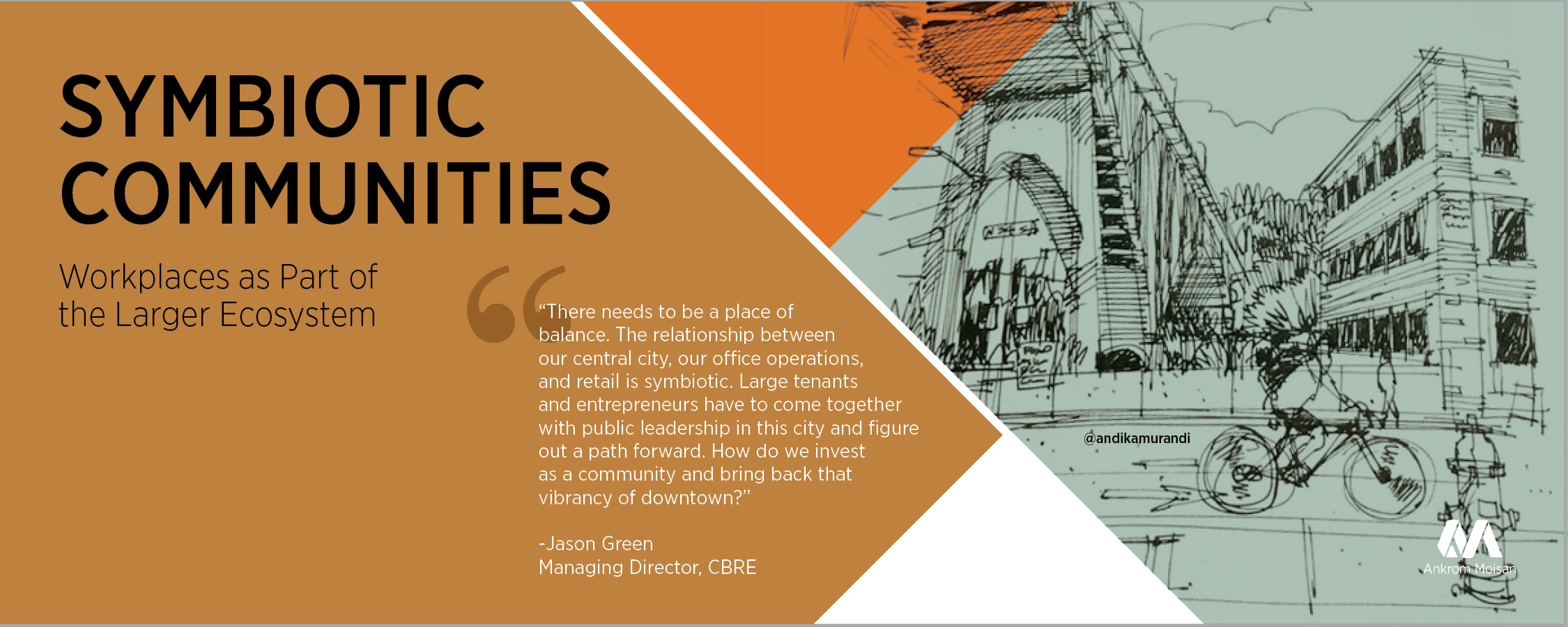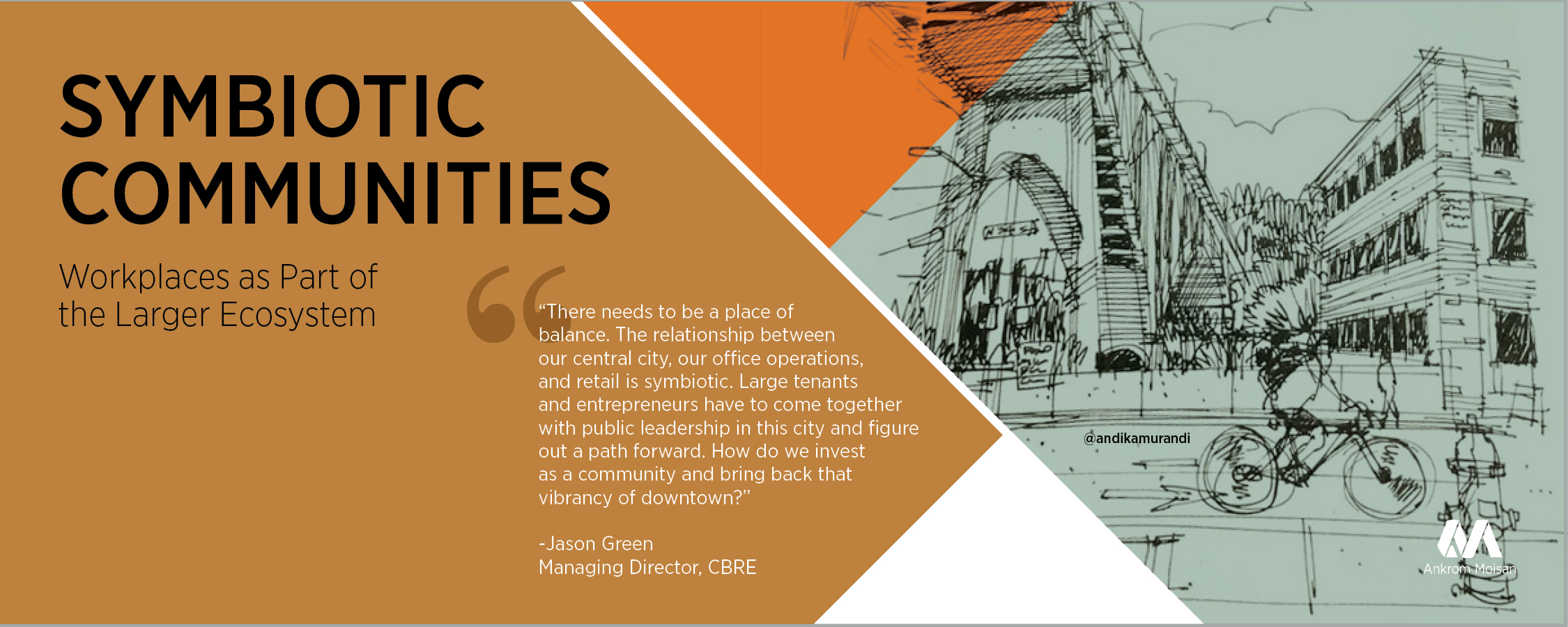 Resilient communities are predicated on a collaborative relationship between businesses, workers, retail, and civic groups. Now, as workers slowly trickle back to the office, we must use this opportunity to re-imagine a more collaborative relationship between workers, businesses, and government within the blocks, cities, and districts in which they call home. Workplaces and their surrounding communities need to be agile, resilient, and inclusive in order to thrive in the future. To get there, employers and community leaders must recognize the interdependence of workplaces and their communities. As workplace designers, we strengthen communities when our design solutions are informed by the symbiotic relationship between workplaces, retail, services, and housing.    
So, what are we doing today to address this? We are actively engaged with our workplace clients to elevate the discussion around their, as well as our own, engagement with the surrounding community. Public-private partnerships, together with design solutions that promote inclusivity, can enhance the quality of life, improve safety, and create equitable opportunities that are critical in building resilient communities.