November 27, 2023
Navigating California's Office of Health Care Access and Information (HCAI)
HCAI can be an intimidating organization to work with. But it doesn't need to be. Many simple projects can even be done without a building permit.  
What building changes can I make without HCAI involvement?
The simplest answer to this question is probably that you shouldn't make any changes without at least some HCAI involvement. That said, for many types of projects the amount of involvement is limited, and is more a matter of building relationships than building approvals.  
An example of this type of project is recarpeting and repainting your lobby. This type of project would likely not require HCAI approval or a building permit. The Freer manual only asks that the Area Compliance Officer (ACO) be notified prior to the start of the project. The ACO will want to confirm that the products you are proposing and the process of getting the work done will not put your residents at risk. They will check that products are not a fire hazard and that you have a plan in place to maintain a safe exit through the area while the work is taking place.  
Even if a building permit is not required, design professionals that understand how HCAI works can save you time and money. In the example above experienced designers will know not only which products will meet the fire safety requirements, they will know how to find and package the certifications and other product information HCAI looks for, for easy approval. And while a permitted drawing isn't needed, a diagram or narrative using industry terminology explaining how the exiting will work can greatly simplify the discussion and avoid unnecessary delays.  
Did you know that not all

HCAI

projects require a full building permit review? 
Some projects qualify for expedited office review, while others may only require an on-site conversation with your Area Compliance Officer (ACO) and no permit at all. This list gives an idea of when permits may be required, and when a faster process may be available. We identify which process is right for your project and help make sure it qualifies for the simplest path possible. 
Why does HCAI have a difficult reputation?
HCAI (formerly the Office of Statewide Health and Planning, or OSHPD) came into existence in part in response to the 1971 Sylmar earthquake which caused the collapse of the Olive View Hospital in Sylmar, and Veterans Administration Hospital in San Fernando.  They are responsible for overseeing all healthcare construction in the state of California, with a special emphasis on seismic safety and disaster preparedness.  The 1994 Northridge earthquake proved the effectiveness of the requirements. In that earthquake 11 hospitals collapsed, and others had to be evacuated, but newer hospitals, built in accordance with updated standards suffered only minimal structural damage. 
Most buildings are designed for safe exiting for the public, and structural stability for first responders. They are not designed to remain in service after a disaster, or to function while damaged. In hospitals, and to a lesser extent in skilled nursing facilities, the building infrastructure provides life sustaining care which needs to continue to be available in the immediate aftermath of a major seismic event.      
Additionally, the needs of hospitals and skilled nursing occupants are very different from most other buildings: many occupants cannot self-evacuate, are not mobile or confined to beds, and the corridors are unfamiliar, these factors and others complicate building life safety planning. The services these buildings provide are needed immediately after, or even during, a major seismic or other disaster event. All these factors demand a higher level of life safety in design.  
This higher level of safety means that many products and methods common in the construction industry cannot be used. And many of those that can require much more intensive verification, quality control, and inspection.  Contractors and designers that are not familiar with the requirements are often taken by surprise when products or processes they've used on other projects are not allowed, leading to expensive revisions, late projects, and cost overruns. 
Careful planning with design professionals and contractors familiar with these constraints can help to mitigate many of these risks. Knowledgeable designers can identify products and processes that have been pre-approved by HCAI. This frees up design time and fees to focus on items not pre-approved, or to develop custom solutions and work with HCAI for approval before construction schedules are impacted.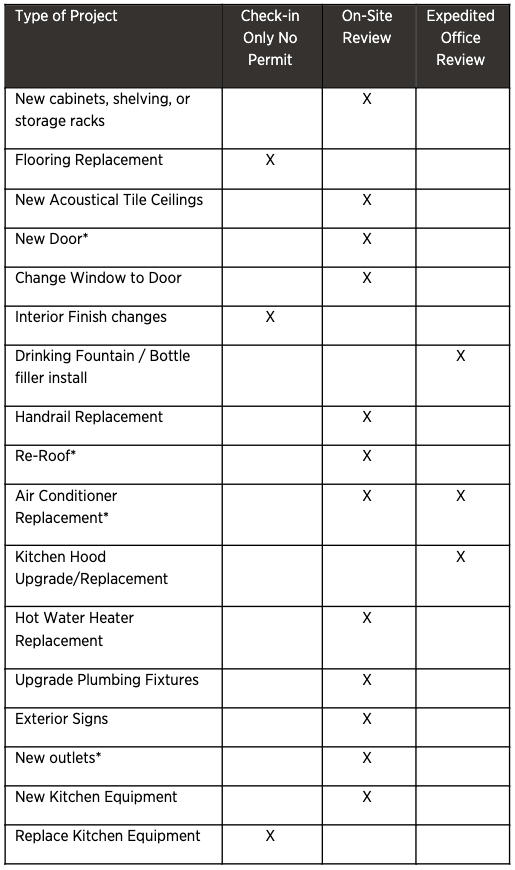 FILTER
SEARCH
This search form (with id 2) does not exist!
Repositioning Skilled Nursing Facilities to Adapt to a New Market
November 17, 2023
How (and why) you should reposition your skilled nursing facility.
Skilled Nursing Facilities face numerous challenges in today's evolving healthcare landscape with low occupancy levels and high operational costs not fully covered by reimbursements. By repositioning resident rooms, amenities, and caregiver operations, facilities can successfully adapt to the changing market and improve quality of life for all.  Here are a few ways this can be done.
Adapt care spaces for an evolving market.
Eliminate semi-private rooms. Providing larger, private, more comfortable accommodations promotes better individualized care as well as infection control, thereby reducing required staffing levels. 
Create tailored environments for care. Convert some skilled nursing units and down license into specialized areas for memory care and assisted living. This helps cater to residents with different needs and creates a tailored and supportive environment outside of the skilled nursing facility. 
Introduce modern amenities to care suites. Adding amenities to care suites such as showers and built in furniture elevates the overall living experience, promotes independence, and supports caregiver tasks at the point of care. Built-in furniture provides the resident with more storage and display space and also provides staff storage for supplies and equipment.  
Convert some rooms into specialized care suites. Renovating skilled units into specialized care suites for bariatric or specialized memory care provides increased marketability and flexible, efficient operations. 
Adapting to transitional care services. Reposition long term care operations in whole or part to provide transitional care to residents recovering from medical procedures or injuries. Upgrade amenities and rooms to increase marketability to healthcare systems.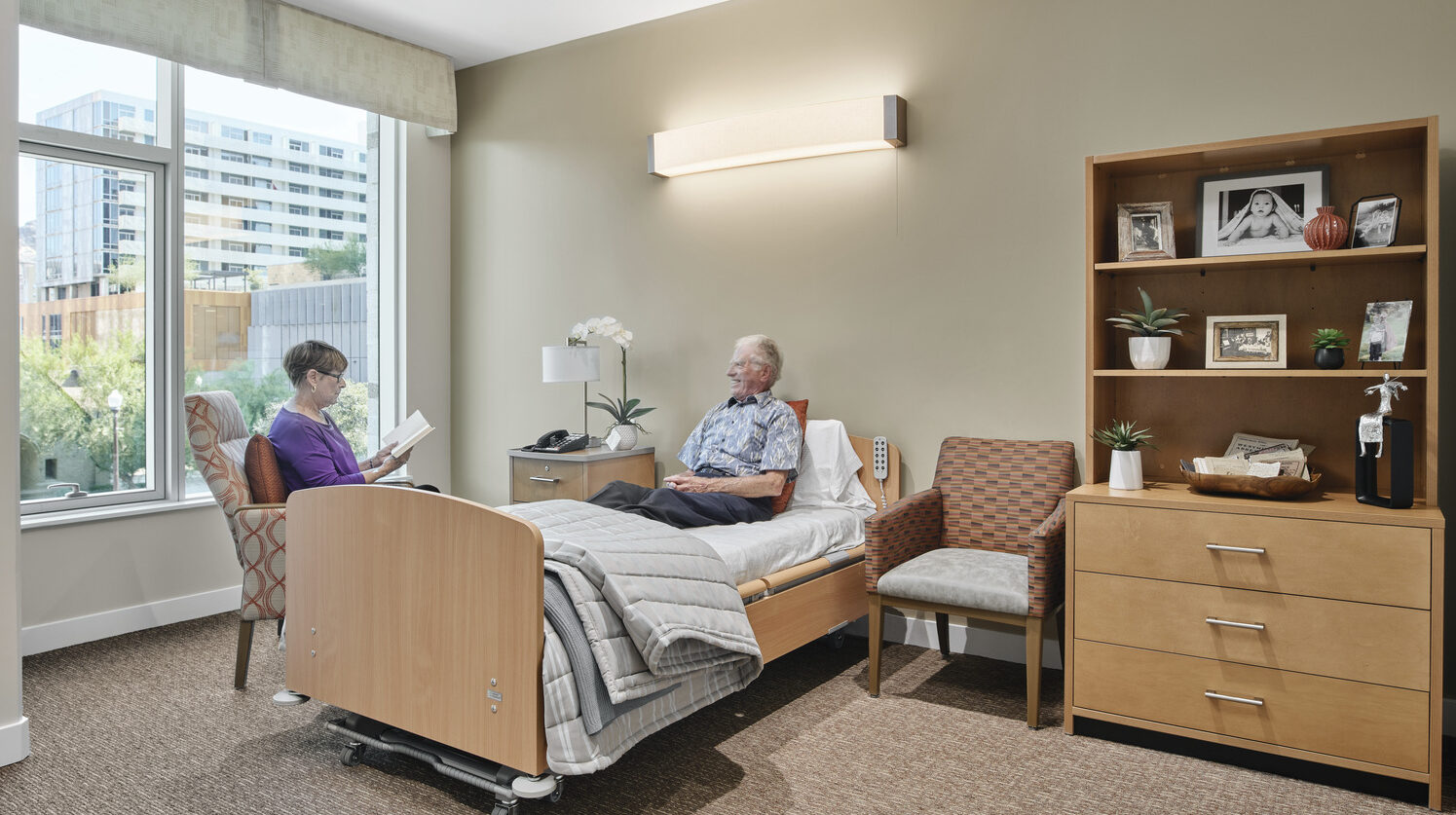 Mirabella ASU
Rogue Valley Manor, Meadows of Napa  
Reimagine workspaces to support and assist caregivers.
Shift toward decentralized care services. Having decentralized care services in resident settings provides a personalized care experience while making it more efficient for care staff to carry out their tasks. Reimagining the traditional centralized nursing station provides options to break down support areas closer to the resident needing care. 
Embrace new technologies and point of care design strategies. This makes caregiving more effective and enjoyable. With the right building technological infrastructure care givers can have resident records and care plans on their portable devices to assist the resident in any setting. 
Utilize ergonomic design. Implementing innovative strategies for handling patients during personal and medical care using ergonomic design to help the well-being of the caregiver and enhance the quality of care provided.  For example, both residents and caregivers can benefit from bathing and toilet facilities that have been designed based on successful assistive care research. 
Consider employee retention in the design. Update employee areas and programs to improve employee retention. Redesigning staff breakrooms to encourage socialization can provide caregivers the opportunity to  recharge outside of resident care areas. 

Mirabella ASU

Jewish Homes
Focus on holistic wellness.
Modernize food service programs. By providing more choice and variety, the facility can better cater to individual dietary needs and preferences.  Design food services areas to allow for cook to order delivery and allow residents to engage in food preparation.  
Incorporate biophilic design strategies. Biophilic design features, such as natural lighting and materials, will enhance residents' overall wellbeing. Biophilic design can encourage physical activity, facilitate socialization, and increase connection to the natural world.   
Improve access to nature. Provide spaces and amenity areas that connect the indoors to the outdoors. Rooms that open to outdoor plazas, walking paths, and natural areas can offer residents the opportunity to observe wildlife, experience the changing of the seasons and foster a connection to nature.  
Incorporate sustainability. Becoming a more sustainable community will benefit both the residents and staff.  Use less energy from your utility and generate more power on site with the use of renewable energy sources like solar.  Many projects can benefit from solar and other renewable energy sources to make the community more resilient in the long term.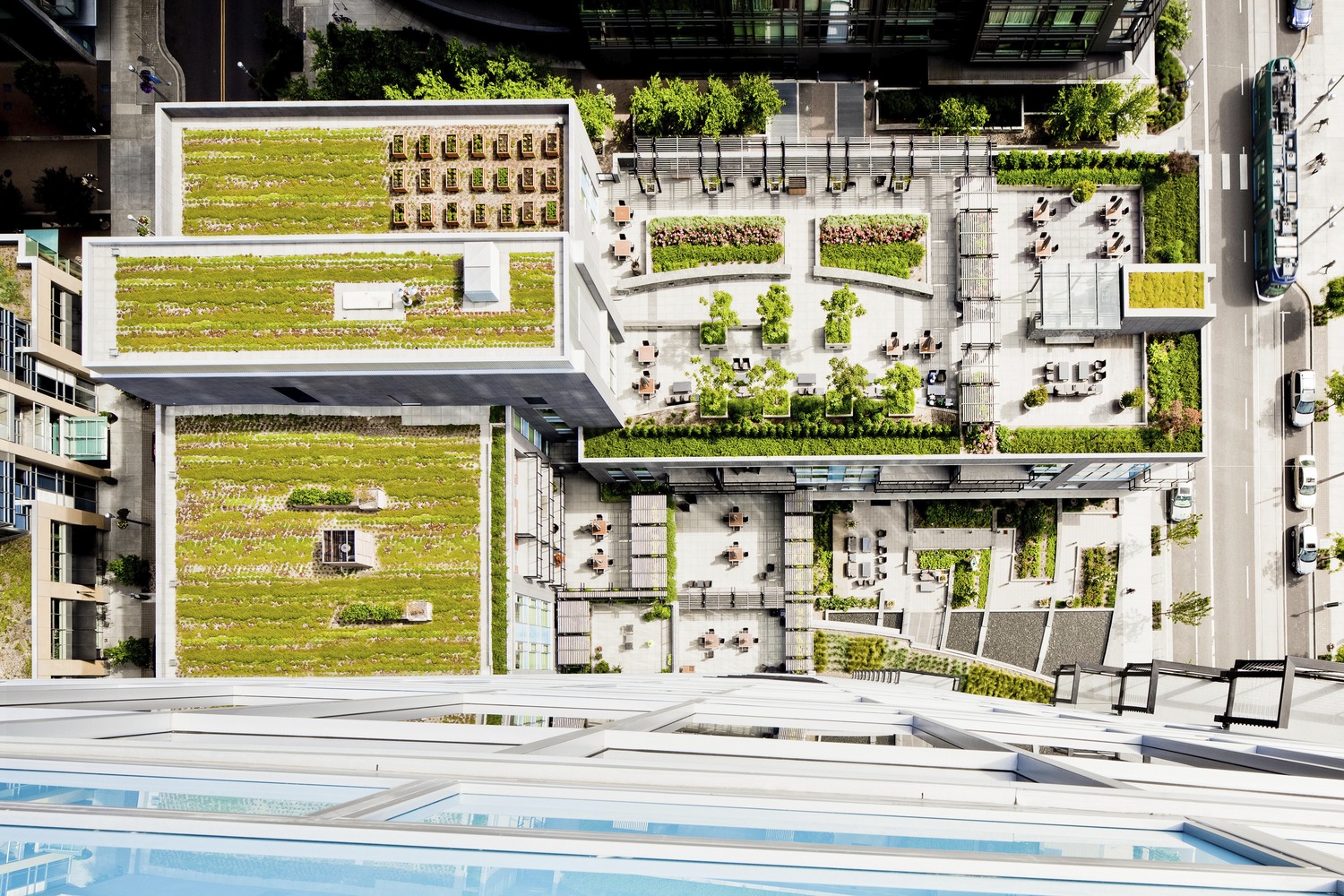 Mirabella Portland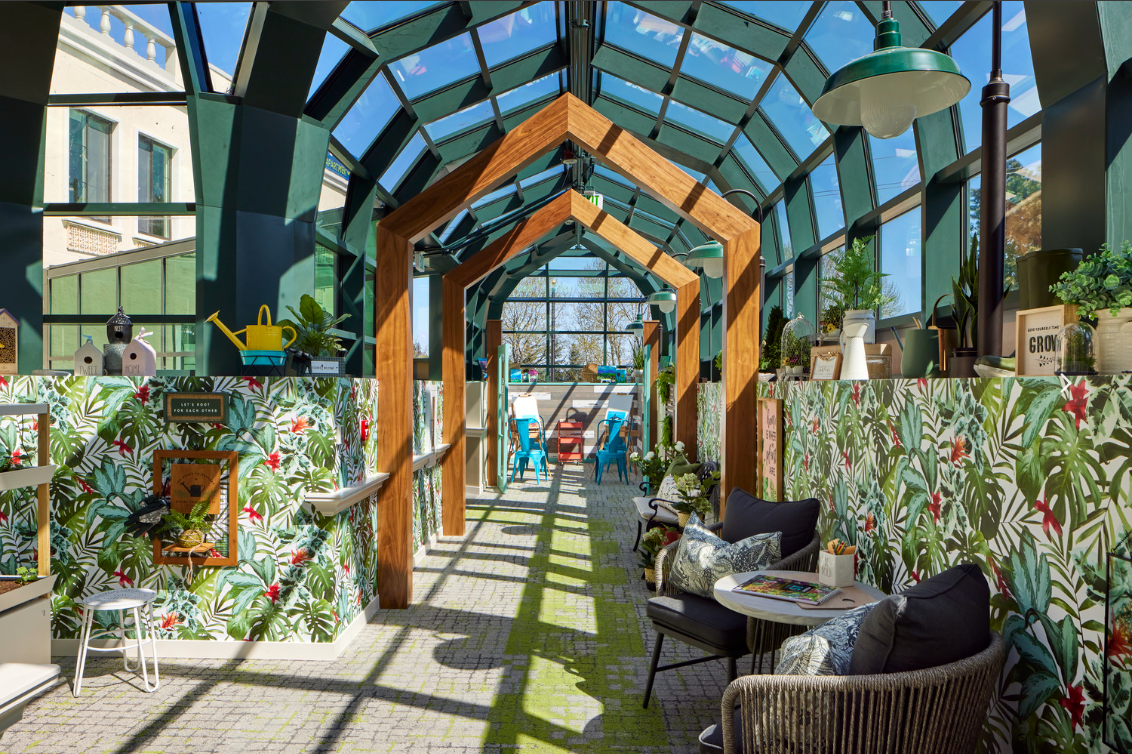 Aegis Overlake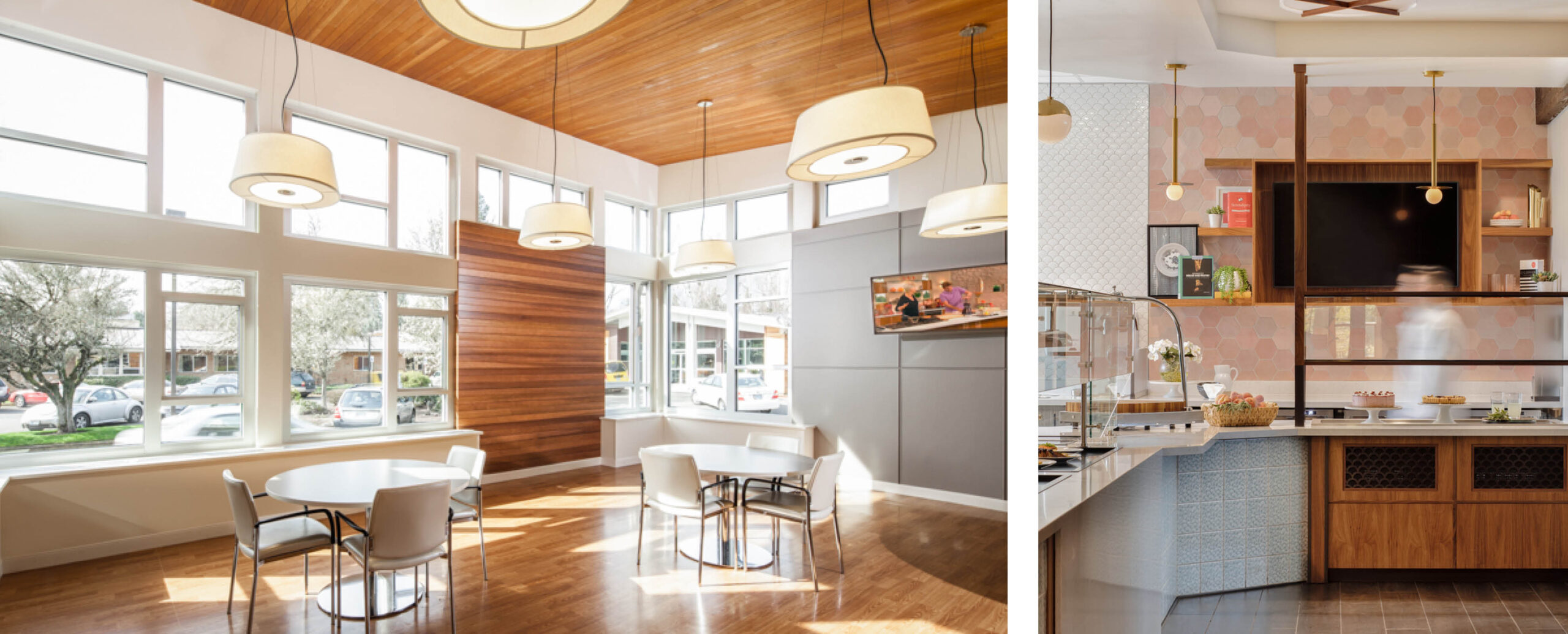 Maryville Nursing Home, URC Dining
Wondering how to navigate California's Office of Health Care Access and Information (HCAI)? Read more here. 
Interested in meeting our dedicated team of senior renovations experts? Read more here. 
FILTER
SEARCH
This search form (with id 2) does not exist!
How Lighting Can Influence Resident Health and Wellness in Senior Care Settings
October 30, 2023
Lighting plays an important role in a building's architecture, as it can enhance a space, create an aesthetic, and draw attention to different elements. But in senior care settings, lighting plays an even bigger role. When used strategically, lighting can influence resident health and wellness, as well as safety. 
The Role of Lighting in Senior Care Facility Design
AM Principal Chris Ebert explains that as we age, the way our eyes work changes. "When designing for seniors, designers and architects must account for the effects of aging on how a person perceives color, light intensity, the negative effects of glare, and other health-related concerns, all of which can be addressed with the right design," says Ebert. "Whether it is natural sunlight or specialty indoor lighting, high-quality lighting is proven to have a positive impact on one's health and wellness. For example, the National Library of Medicine cites that blue lighting can accelerate post-stress relaxation." 

Aegis Living Lake Union
How Lighting Can Address Health Concerns
"Seniors generally benefit from higher lighting levels, more uniformity, and less glare. Together, these create a safer environment than poorly lit homes, reducing the risk of falls, and minimizing the difficulty of reading medicine labels," explains Ebert. 
Since seniors are more sensitive to glare than younger individuals, designers can reduce that glare with window shades, light shields, and finishes that aren't overly reflective. "It is also important to provide uniform lighting through careful selection and placement of indirect and shielded direct lighting," he says. 
Circadian lighting can also help improve sleep and reduce agitation and depression. This kind of lighting changes color throughout the day, mimicking the way that sunlight changes during the day. Ebert notes that circadian lighting has also been shown to be especially helpful for seniors with memory issues like Alzheimer's disease. 
Best Practices When Designing Lighting for Senior Care Facilities
When designing a senior care facility, Ebert emphasizes the importance of natural light to support resident health and wellbeing. He notes that it's important to ensure that common areas, living areas, and staff work areas have ample access to natural light. "When practical, designers should have windows on 2 or 3 sides of a room," he says. "The numerous health benefits of access to natural daylight are undeniable. Science has shown that natural light makes us sharper and happier during the day, provides us with better sleep at night, and helps us recover faster when we get sick. For memory care patients, circadian lighting helps to reinforce the body's natural rhythms and can help reduce the evening agitation known as sundowning." 
But integrating natural light into a facility also needs to be done strategically. "Bringing daylight indoors in a thoughtful way requires a delicate balance of interdependent variables," says Ebert. "Simply adding more windows to a building is not a fix-all solution. To properly daylight indoor spaces, designers must balance lighting control, glazing requirements, indoor climate controls, solar heat gain, external views, nighttime darkness, and many other factors." 
Read the full article on I Advance Senior Care.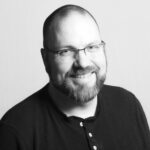 By Chris Ebert, AIA, NCARB 
FILTER
SEARCH
This search form (with id 2) does not exist!
Why Designing Senior Community Renovations is Challenging & Impactful
October 18, 2023
A Q&A with the Senior Communities Renovations Team
Designing renovations for senior communities is no easy feat. While this project type comes with a unique set of challenges; when done well, it has a big impact on the quality of residents' lives. AM's Senior Renovations Team—Monika Araujo, Chris Ebert, Beth Rear, Mark Miller and Cindy Shaumberg—know this well. In this Q&A they explain what makes these projects special and what inspires them to do this work.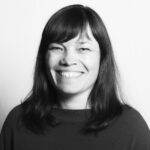 Monika Araujo, Interior Designer / Project Manager
7 years of experience in senior housing
There are a diverse number of senior housing renovation project types, including residential, hospitality, and healthcare, each with its own set of challenges. I enjoy designing a wide range of project types for clients and unifying their senior housing campuses' designs over many years—building relationships with all project team members.
Q: What inspires you and the work you do in this sector?
A: When I think of designing for seniors, I think about my own parents and grandparents and what they would enjoy in their home. The spaces themselves need to feel classic, timeless, and durable so they last until the next renovation and beyond. I envision the campus evolving its design over many years and I look to create cohesive, beautiful spaces that function well for residents, guests, and staff. I'm inspired by design that promotes wellness and sustainability.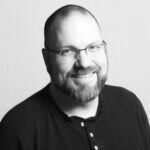 Chris Ebert, Architecture Principal / Project Manager
18 years of experience in senior housing
I really enjoy working with communities to reimagine their spaces to include more health benefits and more beauty for the residents they serve.
Q: What's uniquely challenging about designing senior housing renovations?   
A: Designing a senior community combines all the challenges of designing restaurants, apartment buildings, offices, healthcare, and more. Understanding how these diverse uses ultimately support the residents—and how to maintain that support during renovation projects—is critical to project success.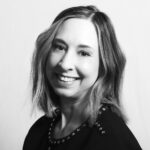 Beth Rear, Interior Designer / Project Manager
7 years of experience in senior housing 
The before-and-after of a renovation is often very dramatic. I love taking a tired dated space and creating an entirely new experience and environment. And each renovation has its own unique challenges, so we are constantly problem solving and coming up with creative solutions.
Q: What's uniquely challenging about designing senior housing renovations?   
A: Definitely working with the residents! This is already their home and they have strong opinions about any proposed changes. It is always a balancing act between responding to the feedback of current residents while designing spaces that will attract new users.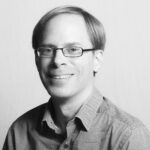 Mark Miller, Architecture Principal / Project Manager
15 years of experience in senior housing 
When senior communities are first designed, it's sometimes a "best guess" in terms of what the residents will want and so the operations need to adapt quickly, and often in a somewhat guerilla way, if resident needs aren't being supported by the physical building. Renovating an existing community to help create the spaces that will allow residents to live how they want is extremely gratifying.
Q: What's a memorable career moment?   
A: Working on the Maryville Nursing Home renovation/addition project was challenging in that I came in during construction, which in any renovation job is really the point where you find out if all your assumptions during design were correct. They weren't … There were lots of challenges related to working with a 50 year-old building that had been added onto/renovated 2-3 times. As unforeseen condition after unforeseen condition popped up, the budget dwindled and keeping the original vision of the client alive proved more challenging than expected. But thanks to a solid partnership with the contractor, and a good understanding of the client, we were able to pivot where we needed to and still produced a project that was impactful to the lives of the residents.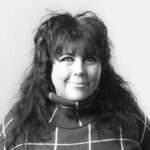 Cindy Schaumberg, Interior Design Principal / Senior Communities Sector Leader
10 years of experience in senior housing 
The best part about renovations is the chance to re-create spaces that truly improve the lives of our seniors. Whether it is an accessibility issue, safety, or just enhancing the space to allow for the seniors' overall well-being and happiness, it is nice to know we are providing a better living environment for them.
Q: What unique perspective do you bring to your work in this sector?   
A: When I was in high school, and then for three years after I graduated, I worked in an assisted living facility as a CNA. I experienced first-hand the roles and responsibilities of the staff and have a great understanding of what care is needed for seniors. I believe this has enabled me to be empathetic to all those who live and work in these facilities and bring my knowledge of how things operate into my designs.
Q: What's uniquely challenging about designing senior housing renovations? 
A: Seniors have diverse needs and preferences, and accommodating them all can be challenging.  As designers, we need to take into account these varying needs and create spaces that are inclusive, adaptable and supportive for all residents.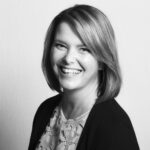 Darla Esnard, Interior Design Principal / Senior Communities Sector Leader
25 years of experience in senior housing 
Unlike ground-up or new work, when we renovate and reposition for existing senior communities, we really get a chance to dive deep into the workings of a particular space or community. Learn about what makes a particular community and its residents unique. We hear and see firsthand from the residents living in the community as well as the staff and visitors. We get to see behind the curtain in some ways, how the spaces are really being utilized—what's working, what isn't working, how the residents use the spaces and if the spaces are meeting the needs of all who live and work there. This kind of personal connection is what makes senior renovations so gratifying for me.
Q: What's a memorable career moment? 
A: Early in my career as I was finishing up a furniture installation for one of my first Senior living projects, a resident came up to me in the living room and shared with me how much she liked the renovations and how proud she would be to invite her friends and family to visit. She then grabbed my hand and led me to a lounge chair and explained to me her concerns about how the chair sat and that she wouldn't be able to use the chair.  She wanted to show me how the dimensions of the chair made it difficult for her to use it independently. Her kindness and her willingness to show me how I could make it better has stuck with me all of these years and inspires me today—it inspires me to create designs that are not only beautiful but promote wellness and independence at each stage of life.
FILTER
SEARCH
This search form (with id 2) does not exist!
Creating Active Environments within Senior Living Communities 
September 26, 2023
Design that supports the aging population.
Creating senior living communities with more "active adult" opportunities for residents to engage in is a smart and viable option for many communities. This design concept helps motivate seniors to become more independent and active, encourages socialization among residents, and offers conveniences to staff members at facilities with ongoing staff shortages.  
Interested in learning about our design solutions for active communities? Read the full article, written by Jason Erdahl, Principal and Director of Senior Communities at Ankrom Moisan, on Seniors Housing Business. Or continue reading here for a brief summary.  
Connection through nature and socialization
The idea of incorporating active environments into assisted living properties is heavily inspired by lifestyle, learning and wellness amenities. When designing these spaces, it is important to offer a variety of choices and to incorporate areas that encourage socialization, connection and spaces that improve one's well-being. Some of these areas include cafes, theaters and arts and crafts rooms, as well as health and wellness centers with exercise rooms, aerobics spaces and swimming pools.  When creating these active environments for seniors, it is also important to incorporate elements of nature. For example, biophilic elements help support physical and mental wellness with access to the outdoors, natural light, fresh air and materials that are found locally with healthy qualities.  

Strategically locate amenities
The location of these amenities also helps play a role in promoting an active lifestyle for seniors. A popular design choice many architects and designers integrate within senior living are hubs. These hubs create a centralized grouping of amenities to foster socialization and activity while creating convenience and easy access for residents. The hubs typically contain all the amenities within one area including food services, entertainment, and health and wellness programs.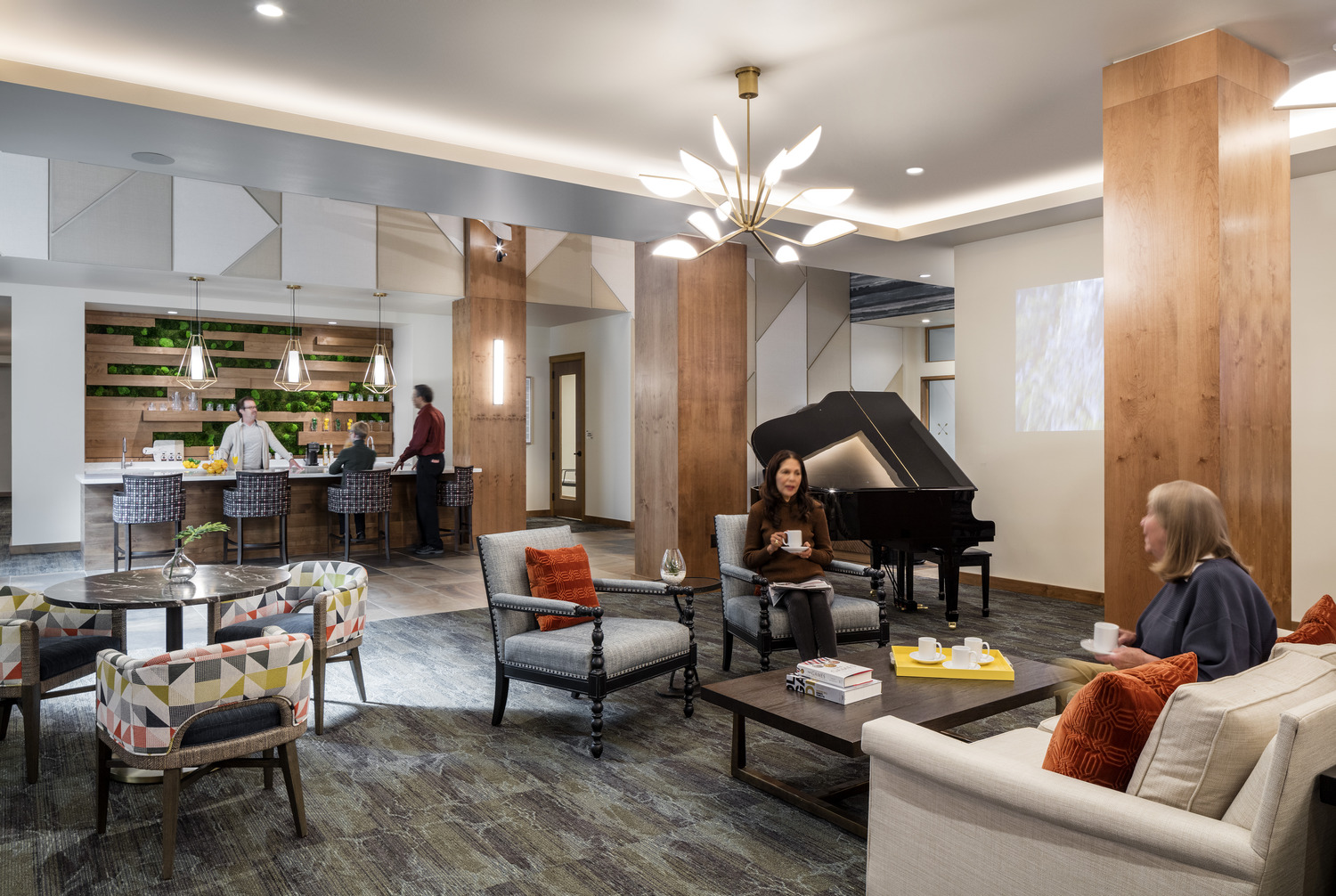 Be adaptable and versatile 
In low-acuity care settings, architects and designers must take into account that these spaces are designed for those who are aging. Therefore, creating spaces that are flexible, adaptable and allow for diversity in capability is paramount.  
Specifically, when designing activity and amenity spaces, flexibility is key as many buildings do not have the space to accommodate all of the activities that might be beneficial for the residents. Providing common spaces for amenities that can change and adapt throughout the day allows staff and residents to have more fulfilling experiences. For example, a common room can host yoga classes in the morning and then bingo that afternoon. 

Build tech-savvy spaces
Technology plays a huge role in senior living design and in encouraging residents to be more active. We are designing buildings with technology infrastructures, with both wired and wireless technologies, to accommodate the increase in device usage. Smart-home technologies and building automation for fixtures, appliances and systems allow residents to not only be more connected and engage in more fitness activities but feel safer with tech devices that monitor their health. 
Read the full article on Seniors Housing Business >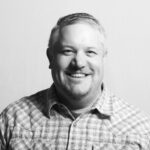 By Jason Erdahl, Principal and Director of Senior Communities
FILTER
SEARCH
This search form (with id 2) does not exist!
Repositioning | Renovating Communities
April 5, 2023
Living Your Potential
Re-imagine your community expanding services and amenities for the current and next generation.  For the active adult, those needing personal care services, and those that need specialized care, we design to Empower, Enrich, and Care.
Read about Repositioning | Renovating Communities.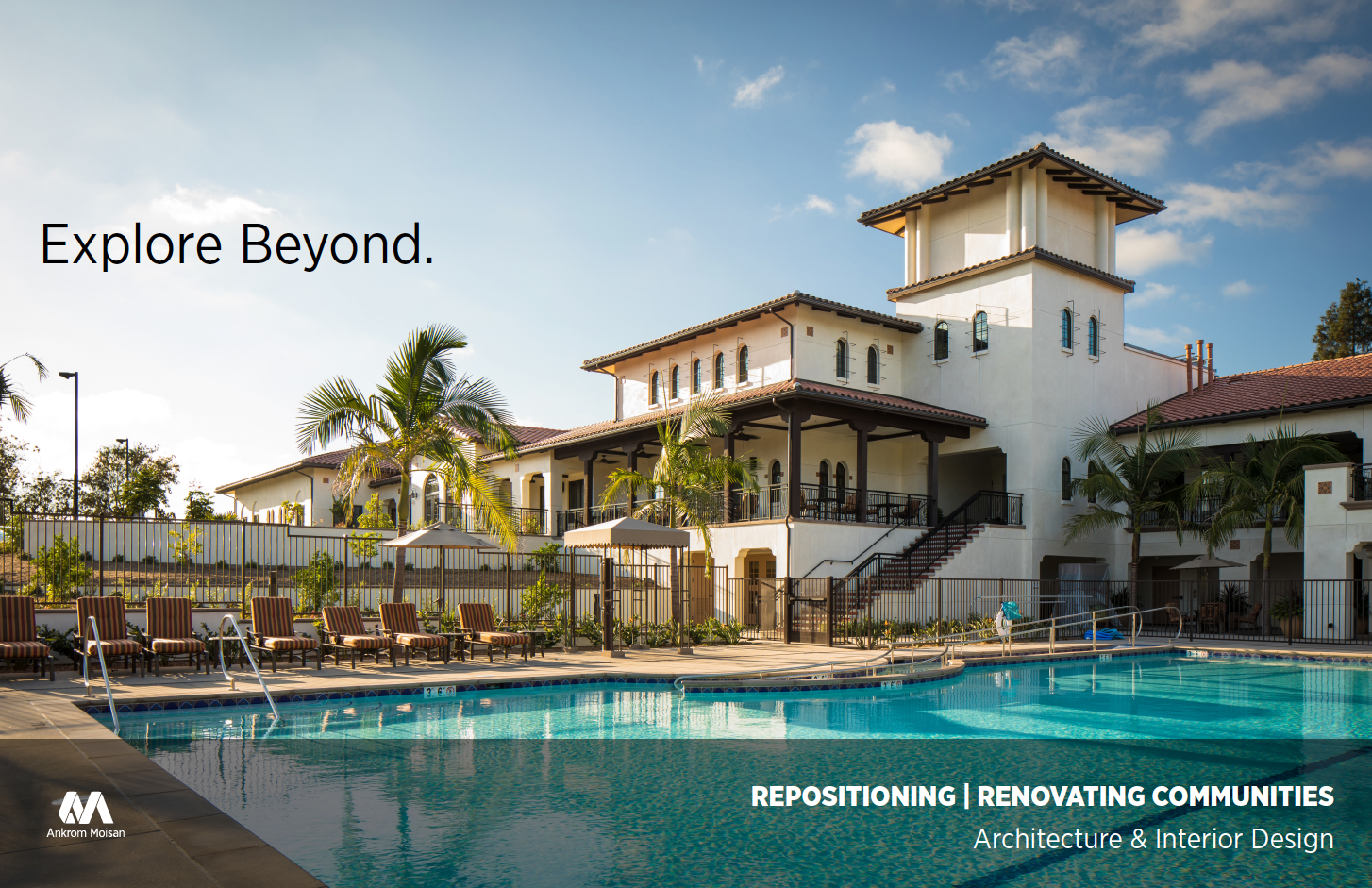 FILTER
SEARCH
This search form (with id 2) does not exist!
Connected Senior-Living
November 30, 2022
Holden of Bellevue
Holden of Bellevue has received an INaward from the IIDA Northern Pacific Chapter. This senior living center won in the category of "INhome" thanks to its community-focused design.
A community within a community.
Bellevue, Washington is remaking its identity from suburban and car-centric to dense and pedestrian-oriented, a shift that includes emphasizing light rail transit and walkability for people of all abilities and ages. More broadly, a growing trend in senior community design brings senior living back into urban centers from the suburbs while adding public programming to planning that, until recently, was exclusively private. Our design for Holden of Bellevue focuses squarely on these priorities.
Not only does Holden of Bellevue bring senior community living from the suburbs into the city, it exemplifies infill development. Where the site was once a low-rise, low-density medical building, Holden is now a seven-story, 136-unit community with a real presence.
A critical part of our development began with a new pedestrian connection, running through the site's long city block. Before, it wasn't possible to quickly walk from one side of this sprawling block to the other. But with Bellevue including through-blocks for pedestrians in their downtown zoning code, our design for Holden of Bellevue halves the superblock to a more walkable scale, places its parking and main entry in an internal lot, and lays the framework for future urban development.
Connection to the neighborhood.
Designed for seniors who need varying levels of care, and want ready access to downtown Bellevue's amenities, Holden of Bellevue sits one block from Bellevue's upcoming East Main light-rail station. Its contemporary design language, active street-facing retail, and pedestrian passageway contribute to the neighborhood's street life, as does its location, easily reached by families who live and work in Bellevue.
The Salon and Bistro, located on the ground-floor, are open to the public which creates opportunities for community connection and engagement. We designed these spaces to have a bold look: sparkling gold, metallics, dramatic lighting, and plenty of options for varying experiences. This creates a contemporary feel that connects to the vibrant urban fabric of the community.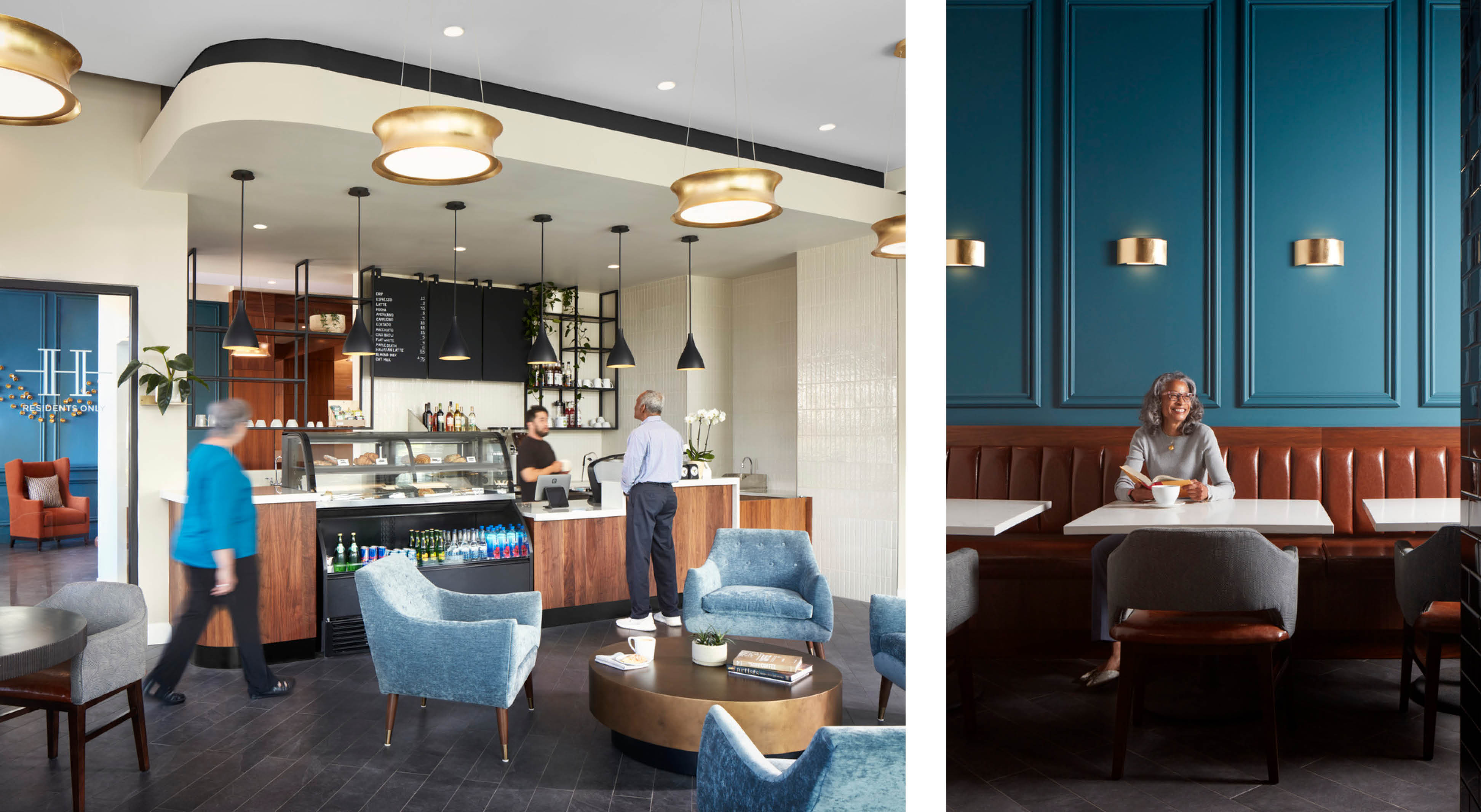 Connection amongst residents and families.
Inside, our interior design program promotes community building through connection. Luxurious, hospitality-influenced amenities prompt seniors to get together outside their individual residences for shared mealtimes, social events, and fitness.
Knowing that dining is an essential social anchor in people's lives, we used it as an opportunity for connection amongst Holden of Bellevue's residents.
To offer multiple dining experiences, we designed an open-plan dining room divided into two halves by a partial-height wall with patterned metal screens above. On one side, we designed a two-sided gas fireplace; on the other, an open kitchen with a large, pass-through window. Both halves offer two separate but related dining experiences.

Our calming memory-care amenity space, too, is open and centrally located. The living room opens to dining and an intimate residential kitchen that leads to other activity spaces. A covered courtyard gives Holden of Bellevue's memory-care residents year-round access to the fresh air outside.
The main lobby opens to the living room, bringing a warm, residential feeling to this space. The two-sided gas fireplace, clad in onyx tile, is shared with the equally luxurious dining room. Stretched fabric acoustical ceilings reduce echoes and background noise, adding to this community's sense of comfort and calm. And of course, our design includes wellness amenities for all residents, including, a well-appointed fitness room for yoga and chair exercises. When necessary, this opens to the adjacent activity room for large-group activities.

Every material, detail and layout was intentionally crafted to foster community by connecting residents to each other, to their families, and to their city.
_________
Consultants:
Landscape Architecture
Fazio Associates
Structural Engineering
Bykonen, Carter, Quinn
Envelope Consulting
Cross2 Design Group
MEP Design-Assist
Rushing
Civil Engineering
Bush, Roed, and Hitchings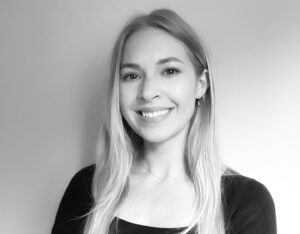 by Mackenzie Gilstrap, Sr. Marketing Coordinator
FILTER
SEARCH
This search form (with id 2) does not exist!
Designing for Comfort
August 10, 2021
Rest and Relaxation
Our homes should be comfortable, should rejuvenate us, and they can make or break our capacity for resiliency. Designing for comfort goes far beyond material or FF&E decisions to include communal space, biophilic design, sensitivity to place and culture and history, even flexible spaces that adapt to fit each residents' individual conceptions of home and relaxation.
Download Comfort now.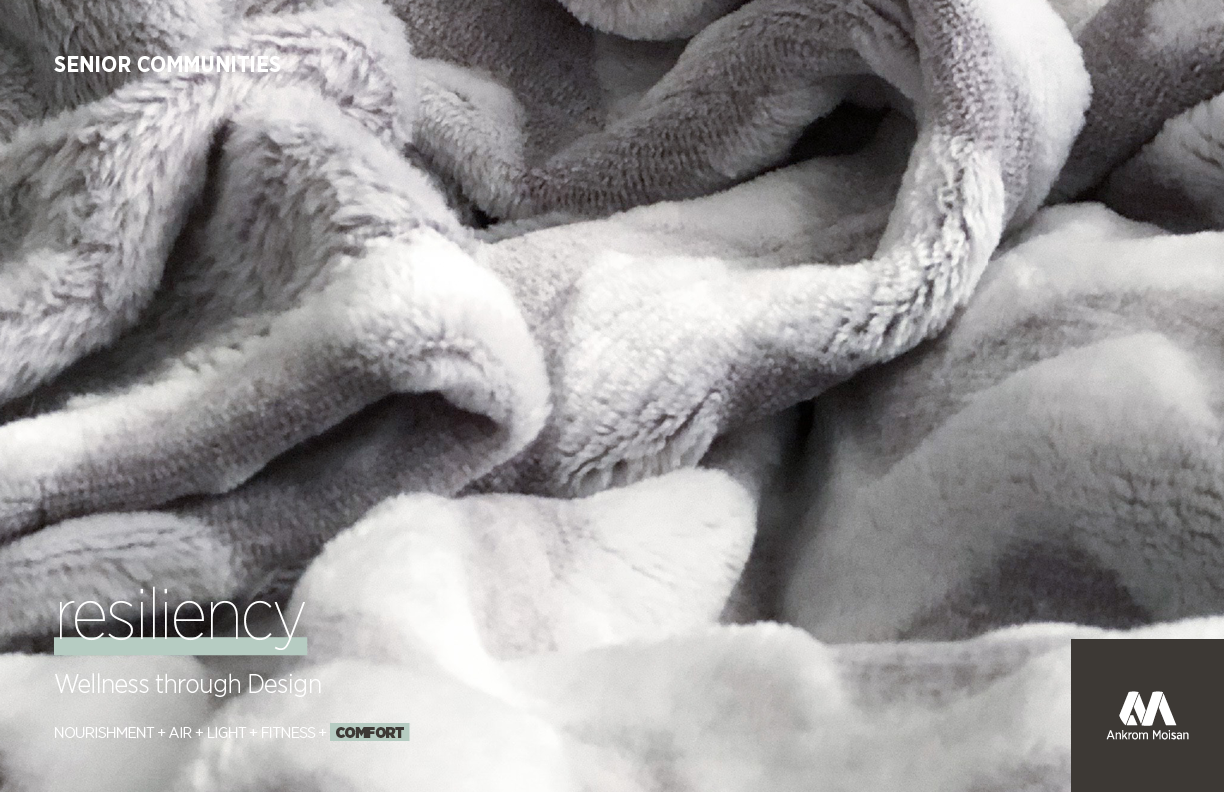 FILTER
SEARCH
This search form (with id 2) does not exist!
Looking Ahead
May 24, 2021
The Post-COVID Landscape for Senior Housing
Ankrom Moisan's Jeremy Southerland, Alissa Brandt, and Chris Ebert led a presentation at the 2021 LeadingAge California Virtual Conference to discuss the research and insights our team has uncovered that will have the biggest impacts on senior housing development in 2021 and beyond. 
Three 
ways to improve senior housing 
design:
Affordability

 – 

adapting to meet demand

.

 

Technology

 – revolutionizing senior 

communities

.

Wellness

 – 

a deeper 

connection

.

 
Pre-pandemic demographic trends remain relevant and will affect development moving forward. Boomers continue to flood the marketplace with 10,000 Americans turning 65 every day; and this market surge will last until 2029. The demand continues, and the new things to pay attention to include affordability as well as a leap forward in technology, which ultimately impacts community wellness. Traditional models of retirement housing are no longer going to meet the market's needs, and senior housing developers and planners will need to adapt to address the lack of affordable housing and embrace a surge in technology.  
Looking at cross-market trends, there are a few things happening in other market sectors that will spill over into senior housing. As offices in urban cores reopen, high-value renters will also return. Seniors have been experiencing a sense of "bored in the 'burbs'" and more of them are looking to relocate to vibrant, dynamic city centers, so senior housing planners should evolve their sites to address this desire. Hyper-localism is another insight we have seen accelerate as well as value-based spending, so expect seniors to look for the same things in their big purchases.  
Shifting back to the development landscape environment, developers and clients are still being driven by their biggest concern: cost. The same lessons we have learned from affordable housing development can dramatically reduce costs and increase efficiency for senior housing communities. As we move ahead, we will continue to apply strategies for affordable housing so we can maximize our spend and have extra money left over for high-market-value items like elevated interior finishes, specialty amenities, or simply more affordable housing. 
Creative partnerships and joint ventures are another major strategy we have seen successfully used to reduce operational costs and enhance service offerings. Built-in services and shared resources and amenities help create resident-focused communities which interact with the wider community. We also expect wellness to play an even larger role in design, landscaping, and architecture as residents look for more ways to socialize.  
Technology and the rapid advancement of telehealth and telemedicine during Covid-19 will likely cause the biggest transformation of the senior community landscape. The emergence of creative healthcare models such as pop-up health centers and roving busses that bring services directly to residents will revolutionize senior housing, connect seniors to affordable programs, and eliminate the need to transport residents off-site. Infrastructure for virtual visitation (ranging from boosted bandwidth capacity to spaces designed specifically as "Zoom Rooms") is finding its way into building programs.  
With an increased access to and use of technology comes improved wellness, allowing seniors to stay better connected to healthcare providers, loved ones, and each other. This advancement, because of the pandemic, also means a shift in how developers see senior communities as healthcare coordinators, not just providers. This has forged a deeper connection and sense of community between staff and residents. Everyone is working together to keep residents safe and healthy.  
Senior communities have needed to adapt to a rapidly changing world and have learned how to function when conditions are less than ideal. In the future, senior communities will look for even more ways to incorporate wellness into the entire design of a project, create flexible layouts, and use the latest in technology to provide an environment that helps seniors age in place comfortably.  
FILTER
SEARCH
This search form (with id 2) does not exist!
Fitness is Integral to Wellness
May 3, 2021
Movement and Play
The connections between exercise and overall wellness are well established—but how can we, as designers, create senior communities that encourage healthy movement for people of all physical abilities? How can we design fitness into residents' everyday lives? These design insights reflect our solutions over decades' worth of projects.
Download Fitness now.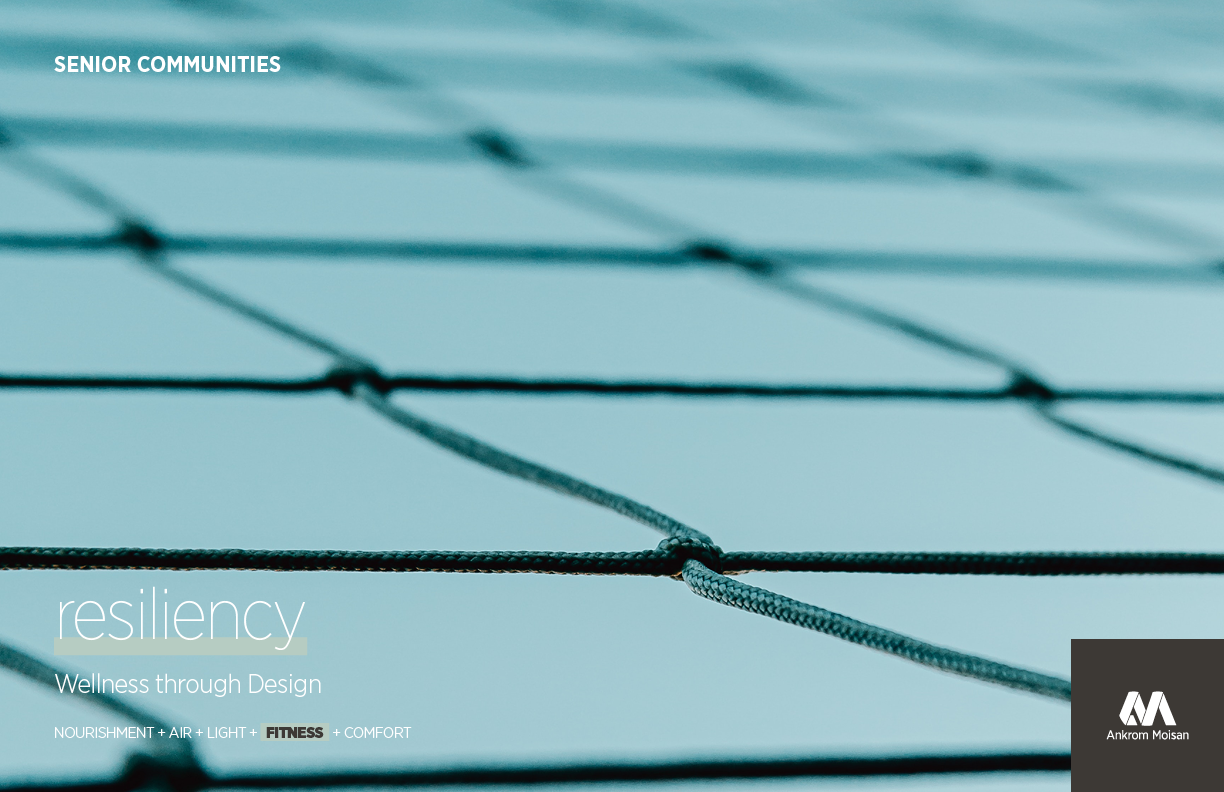 FILTER
SEARCH
This search form (with id 2) does not exist!
Balancing Elements of Design with Light in Mind
February 10, 2021
Natural Light
With access to natural daylight, we're sharper and happier during the day, we sleep better at night, and we recovery faster when we're sick. To properly daylight indoor spaces, designers must balance glazing, climate, solar and thermal gain, external views, nighttime darkness, and many more interdependent factors—far more than simply adding extra windows.
Download Light now.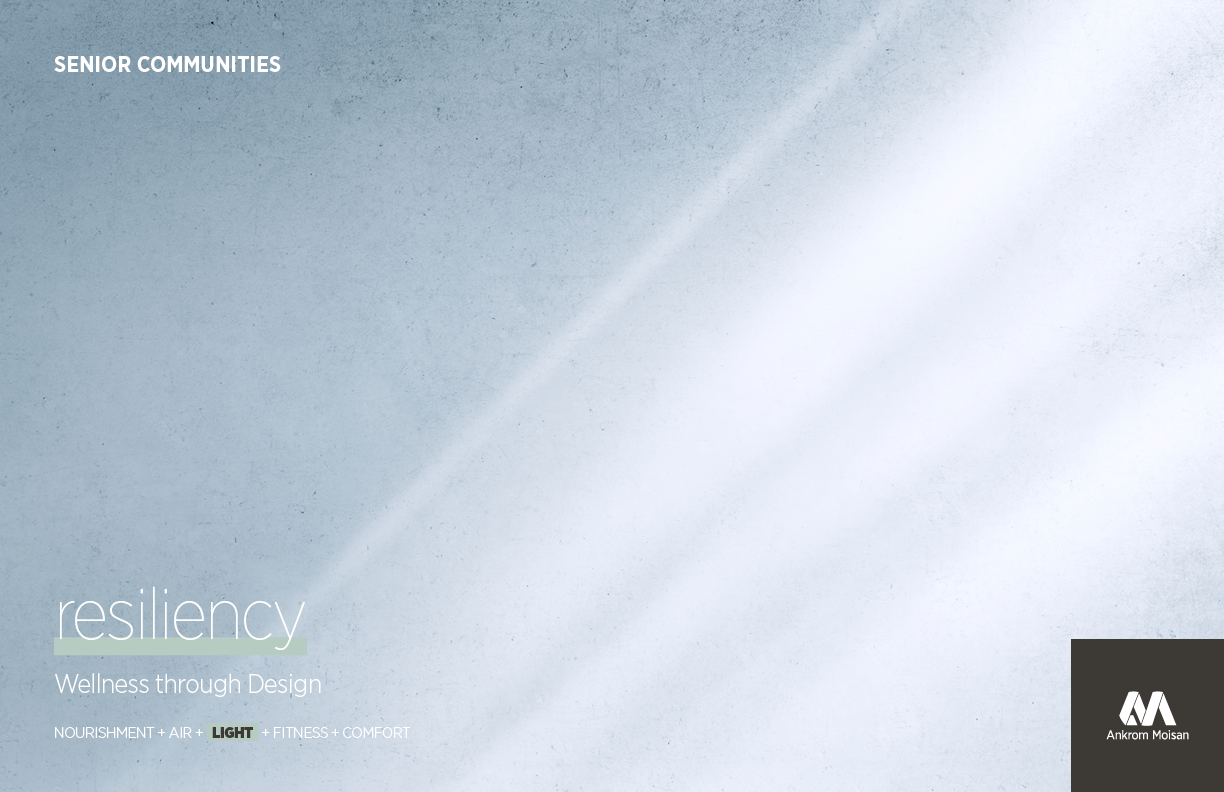 FILTER
SEARCH
This search form (with id 2) does not exist!
Vitality in the Village
November 11, 2020
Mary's Woods
Understanding the connection between a well-designed community and people's overall resilience and health, our campus master plan for Mary's Woods encourages residents to socialize with each other in a large-scale, pedestrian-centered village environment.
Download example here.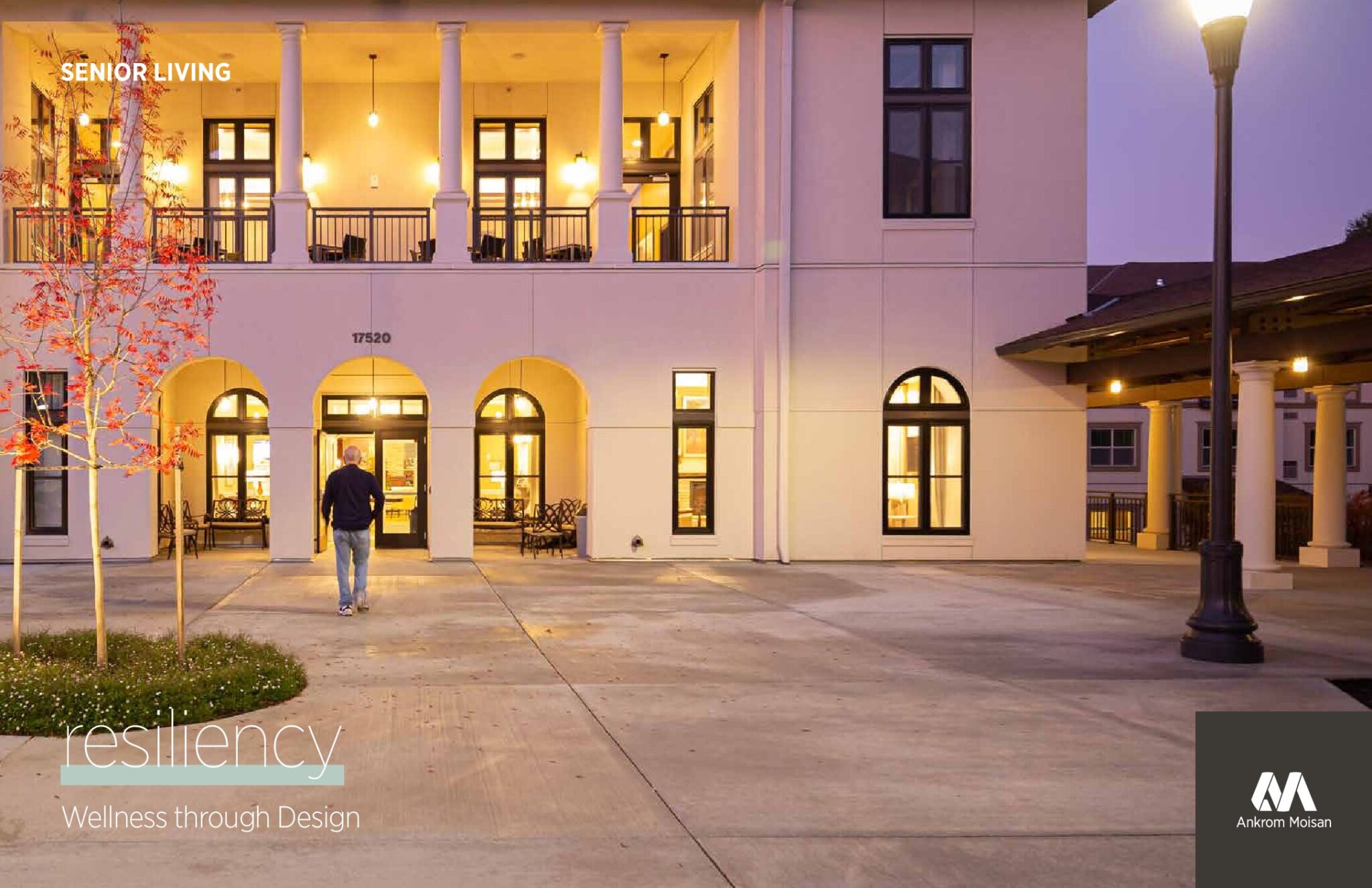 FILTER
SEARCH
This search form (with id 2) does not exist!
Approaching Air Quality Holistically
November 4, 2020
Fresh Air
Fresh air and wellness are intrinsically connected. With ready access to fresh air, people are more alert, physically healthier, able to heal quicker, happier, and more relaxed. And indoors, constantly refreshed air is far safer than stale or poorly filtered air. Our insights explore how designing for fresh air is part of designing for resiliency in senior communities.
Download Air now.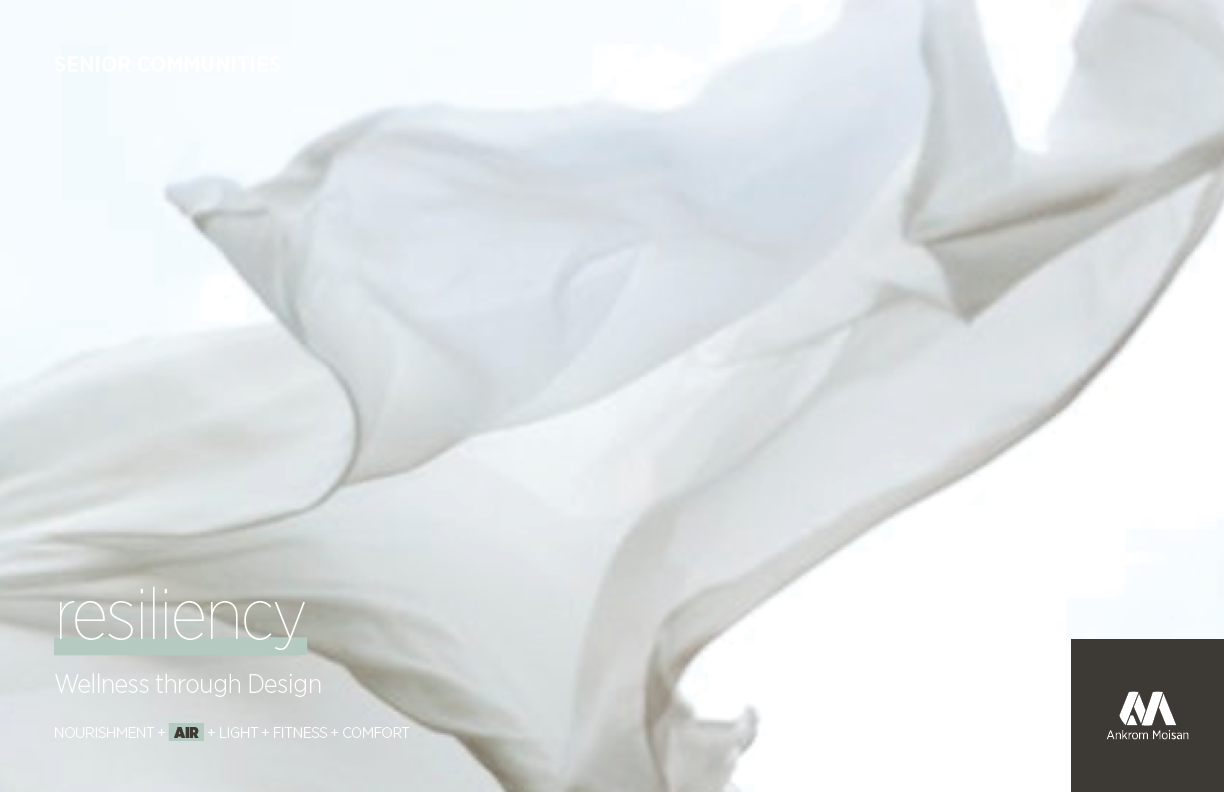 FILTER
SEARCH
This search form (with id 2) does not exist!
Accommodation Around Dining
September 24, 2020
Connection and Choice
Sharing meals is essential to people's social and emotional wellness. Our insights support safer communal meals in senior living campuses that can adapt to social distancing requirements. Spatial redundancies—multiple dining venues, for example—and operational flexibilities—like easily rearranged seating—enable safer, more diverse, and more resilient food services.
Download Nourishment now.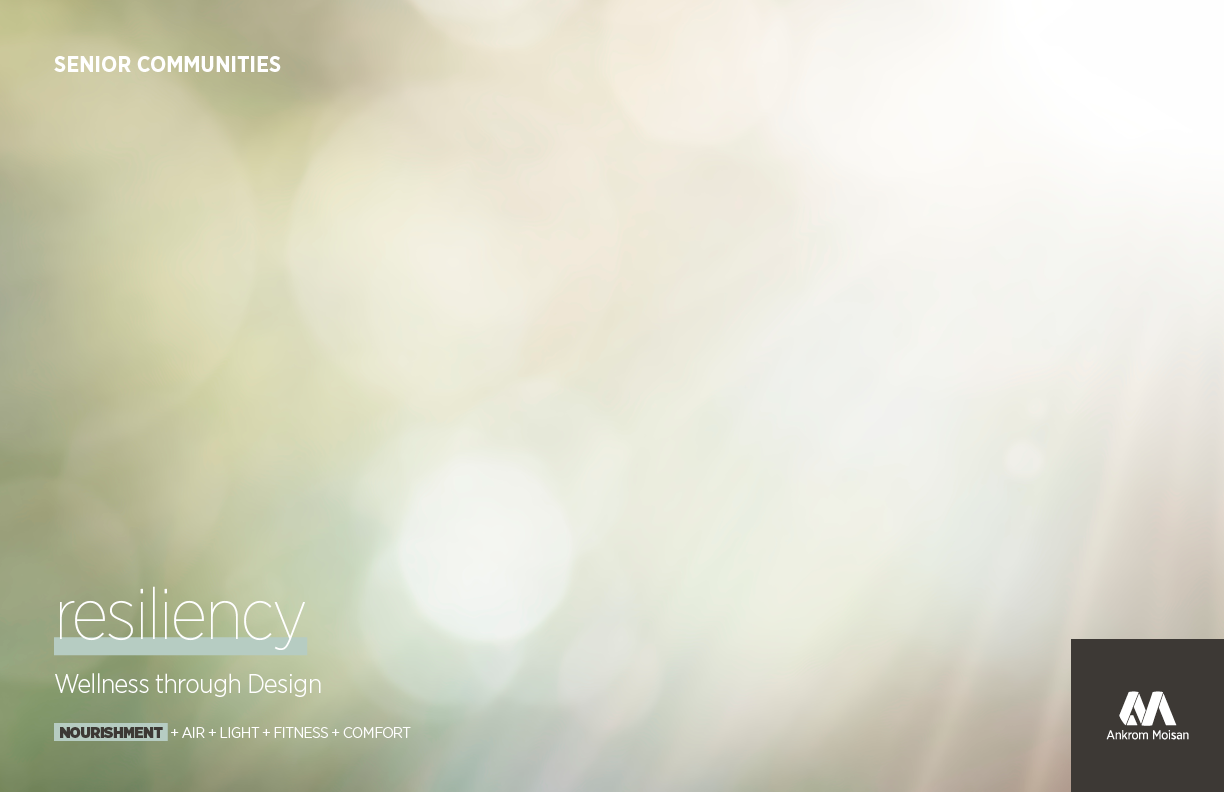 FILTER
SEARCH
This search form (with id 2) does not exist!