July 29, 2022
Biophilic Incentive for Showing Up to Work in Person
Intro
It is a challenge right now for employers everywhere to get people into the office. It has us rethinking ways to encourage people to want to physically show up to work. We are envisioning what the office of the future could be, and are considering how to simplify, how to incorporate holistic wellness, encourage connection, and sustainability. Mass timber, used in office building design, meets many of these needs by offering occupants a healthy, efficient, inviting, and sustainable workplace environment. It is not surprising that more businesses are seeking out the benefits of biophilic design and timber-built architecture to pursue and retain their best employees. Locally and sustainably sourced, prefabricated mass timber is not only considered a sustainable building material but can also streamline the construction timeline and decrease the construction budget.
Connection
Researchers suggest that mass timber provides both physical and psychological biophilic benefits that go beyond the warm, natural, and comforting aesthetic appeal of wood. Mass timber reconnects people with nature by bringing the outside into the workplace. The biophilic benefits of timber speak to a person's four out of five senses; one can see the variations of colors and grain within the wood, as well as experience touch, smell or even sounds of the timber.  Wood, as an environmental design choice has been known to reduce sympathetic nervous activity and blood pressure. These sensory cues naturally remind people of their connection with the outside environment and nature. This is important as people who relate to nature often find themselves in an improved mood, feeling more productive, calmer, and experiencing a higher degree of concentration. Mass timber workplaces have been described by occupants as relaxing and soothing environments which in turn naturally ease stress. Employers have reported that they have seen improvement in their bottom line, along with increased morale, fewer sick days, and less employee turnover since moving into a mass timber interior environment. These experiences contribute to an overall healthier workplace.
Wellness
Wood naturally provides benefits that impact our human health. Mass timber has shown to have low VOCs, and that wood can regulate indoor air quality and relative humidity to comfortable ranges for most people. When conditions are dry, wood can release moisture into the air. Similarly, when the air contains humidity, moisture can be absorbed into the mass timber, maintaining a healthier and more balanced environment. Wood is naturally antimicrobial, as bacteria is less easily transferred from wood than from plastic.
Sustainable
Material matters when it comes to a sustainable built environment. When appropriately and efficiently sourced, wood is a renewable and sustainable material that reduces carbon emissions in the environment. Those seeking mass timber buildings have successfully found that they can substitute wood in place of other construction materials typically used, such as brick, concrete, and steel.
Simplify
Designing with mass timber inheritably simplifies the interior finishes as the wood unquestionably becomes the predominate feature. The ceiling, structural beams, and columns remain exposed without requiring finish applications. The long-spanning structural system of mass timber not only brings nature inside, but additionally, offers ample natural light and easily accommodates both an exposed ceiling design as well as an open office floor plan.
Mass timber simplifies and decreases construction cost and schedule. Because mass timber is lighter in weight than steel and concrete structural counterparts, often smaller and less expensive foundations and other structural components are required. By constructing with prefabricated timber, which increases efficiency, the labor needed on-site decreases and saves on overall costs.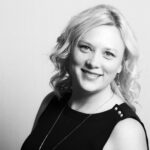 by Kim Gonzales, Senior Associate / Interior Designer
FILTER
SEARCH
This search form (with id 2) does not exist!
Employee Spotlight: Ryan Miyahira
July 13, 2022
Hitting the Right Notes
Ankrom Moisan Managing Principal Ryan Miyahira recently hosted AM's second annual Pickathon, a video showcase of the firm's many talented musicians.
We chatted with Ryan, who is a talented musician himself, to hear more about the inspiration behind AM Pickathon, an event he not only hosts but also created and produces.
Q. What's your musical background and how did Pickathon come about?
A. I've been playing music since I was a kid. I had a band in high school and another in college, playing mostly 80s indie music. After college, my wife, Lara, and I started a band called the Hip Replacements. We cover old r&b and soul music. We've performed at several Ankrom Moisan Christmas parties and still play the occasional bar gig.
One of my favorite things to do is to go see live music. During the pandemic, we watched a lot of streaming concerts and I thought it would be fun to do an Ankrom version. I've had the chance to play music with other AM employees so I knew that we had a lot of musical talent in the firm. I wanted to show off those hidden talents in a fun way.
Q. How long have you been with AM and what has motivated you to stay?
A. I've been with AM for 22 years. Back in 2000 when I was looking for a job, the most important thing to me was to find the coolest group of people. I was looking for creative, hardworking, and fun people that wanted to do their best, but were also easygoing enough to have a good time while doing it. That's how I landed at AM. I've noticed that it seems to perpetuate itself—a group of good people is like a magnet that attracts more good people. That's what has motivated me to stay for so long.
I also appreciate that it's been a very supportive and fun environment where you can make your own way. There's so much room for passion and exploration at AM. If you have an idea, like hosting a Pickathon, and the drive to do it then the firm will support it.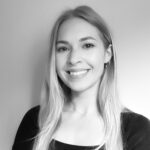 by Mackenzie Gilstrap, Sr. Marketing Coordinator
FILTER
SEARCH
This search form (with id 2) does not exist!