December 1, 2023
A Q&A with Jason Jones & Cindy Schaumberg
Two of our Student Housing sector leaders, Jason Jones and Cindy Schaumberg, give us insight into what's next for student housing (goodbye amenity wars!) and why they're excited about it. They also share what makes each of them uniquely suited for this work; from college-aged kids to past careers.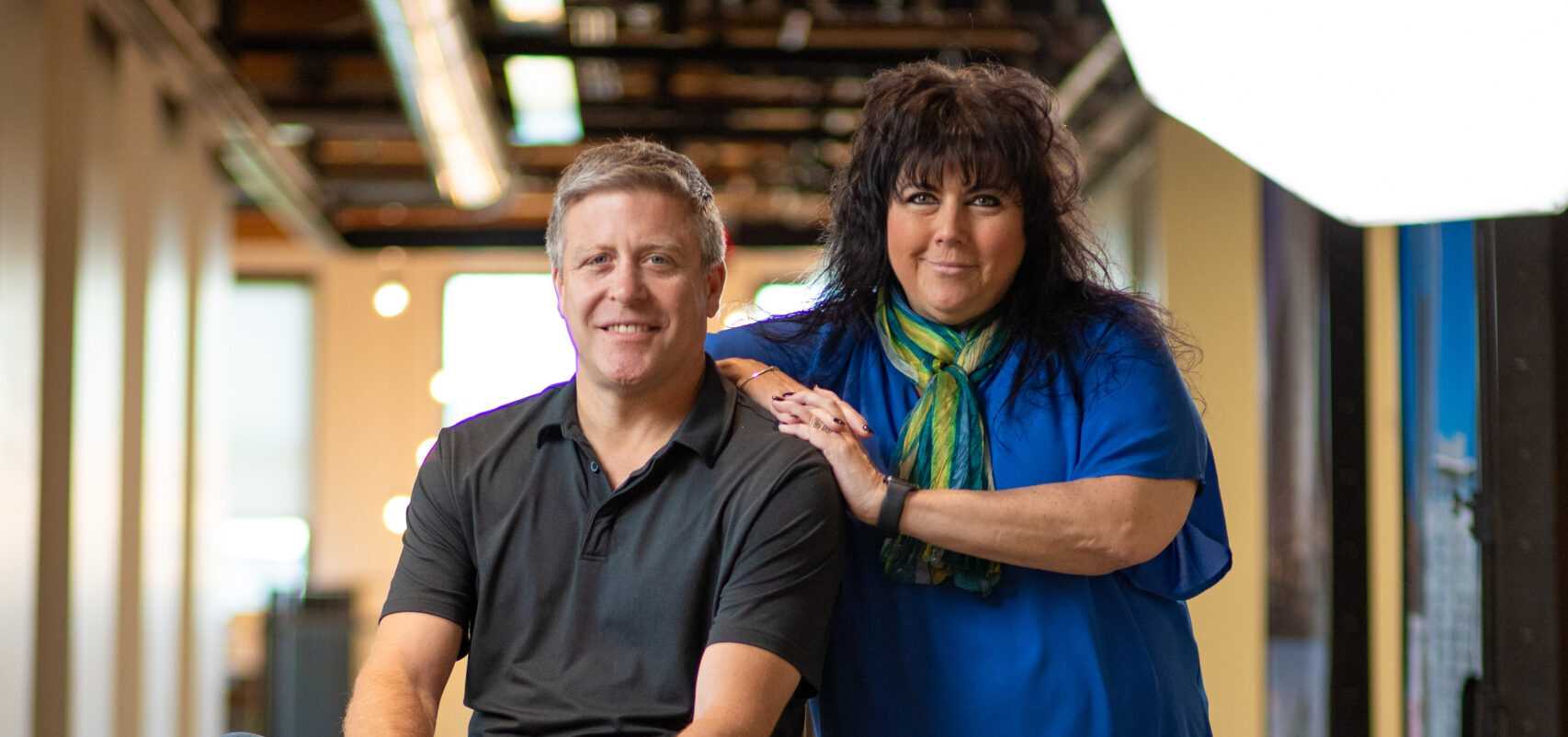 Cindy Schaumberg, Principal, Market Sector Lead 
10 years of experience in student housing
Q: What do you like best about designing student housing? 
A: I enjoy working on student housing because it allows me to contribute to the well-being and success of students. Providing a comfortable and safe living environment for students is incredibly rewarding. I love that thoughtful interior design can create a sense of community that will support students during their educational journey and make their time away from home enjoyable. 
Q: What has excited you about future work in this sector?  
A: There is a focus on creating inclusive and diverse communities within student housing. This involves designing spaces that foster a sense of belonging and respect for different cultures, backgrounds, and identities. By prioritizing diversity and inclusion, student housing can become a place where students feel supported, comfortable, and valued.  
Additionally, with increasing awareness of environmental issues, sustainable design practices have become a top priority in student housing. Incorporating energy-efficient systems, using eco-friendly materials, and implementing recycling programs are some ways to promote sustainability in student housing. 
Q: What's uniquely challenging about designing student housing? 
A: Students come from various backgrounds and have different needs and preferences when it comes to their living arrangements. Designing student housing that can cater to a wide range of preferences, from quiet study spaces to communal gathering areas, can be a challenge, but a challenge we feel is important to embrace. 
Q: What inspires you? 
A: My daughters! As a parent of two college-age daughters, I understand the delicate balance between providing support and fostering independence. This has made me more aware of the importance of fostering a sense of community and support within student housing. My daughters have given me firsthand experience and knowledge of their needs and preferences. I also have a better understanding of the amenities and features that are essential for a comfortable, productive and healthy living environment.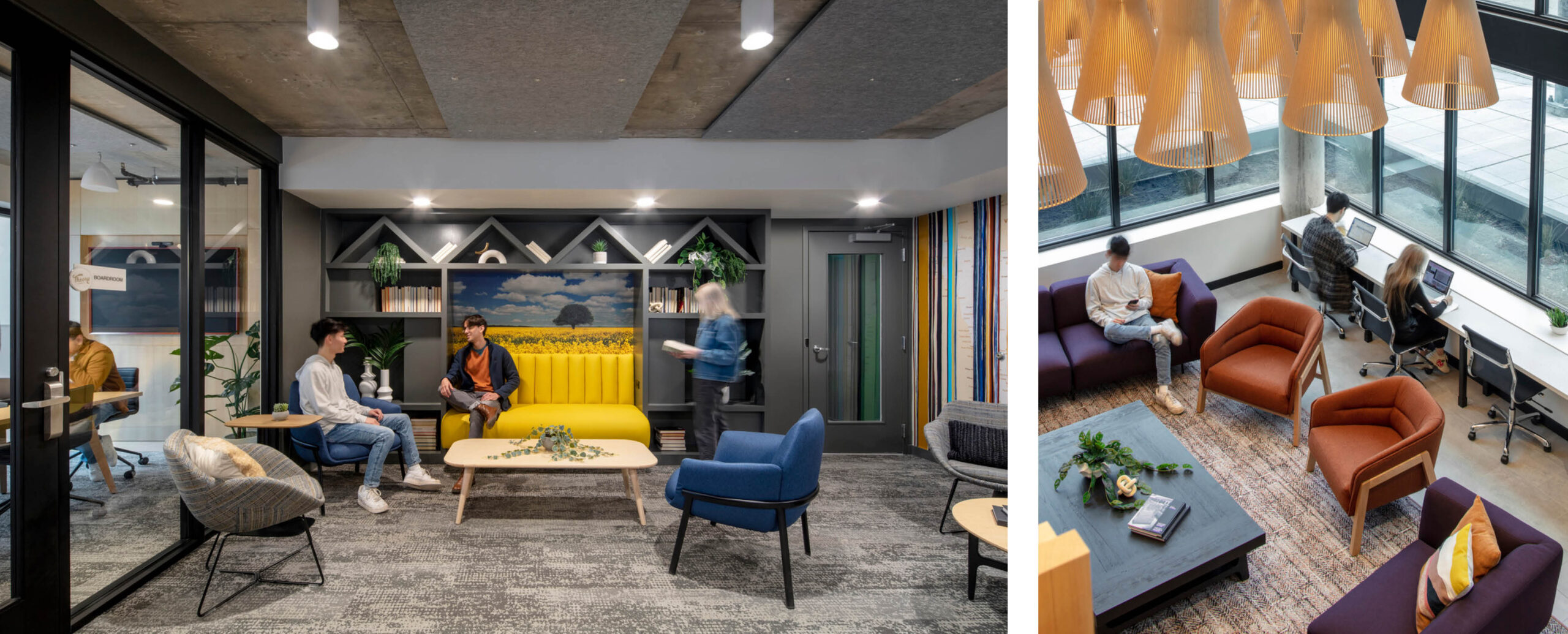 Theory U District

Jason Jones, Associate Principal
18 years of experience in student housing
Q: What do you like best about designing student housing? 
A: For me, it's all about the students and collaborating with like-minded individuals who share a passion for raising the bar in living and learning environments. I take great pride in knowing that I can contribute to positive change in students' lives and their impact on society on our planet. 
Q: What trends are you seeing in student housing? 
A: I am excited to see a shift in our industry that is supporting affordable housing solutions that focus on mental, social, and physical wellness. Biophilia is an overused term these days, but it has a powerful impact on a human's well-being. 
Q: Is there anything that makes you uniquely suited to working in this sector?  
A: My journey in this sector has been a unique blend of two professional lives—one as an architectural professional and the other as a development manager in student housing. These distinct roles have enriched my expertise and vision, allowing me to craft architectural concepts that seamlessly align with financial objectives while upholding the utmost quality. Quality and innovation are at the heart of my work, and I'm excited to keep pushing boundaries in this ever-evolving field. 
Q: What's a memorable career moment?  
A: One of my first student housing projects was remodeling an old dining hall in a student housing complex. We had the opportunity to do some fun design work that we thought the students would love. The day it opened, I snuck in before the students came in and acted like I was going to school there so I could see what they had to say firsthand. Their expressions and the incredible praise of the design still inspire me today.  
Q: What changes have you seen in this sector over the years? 
A: Watching the amenity race die. Instead, projects are becoming statements of well-being and sustainability.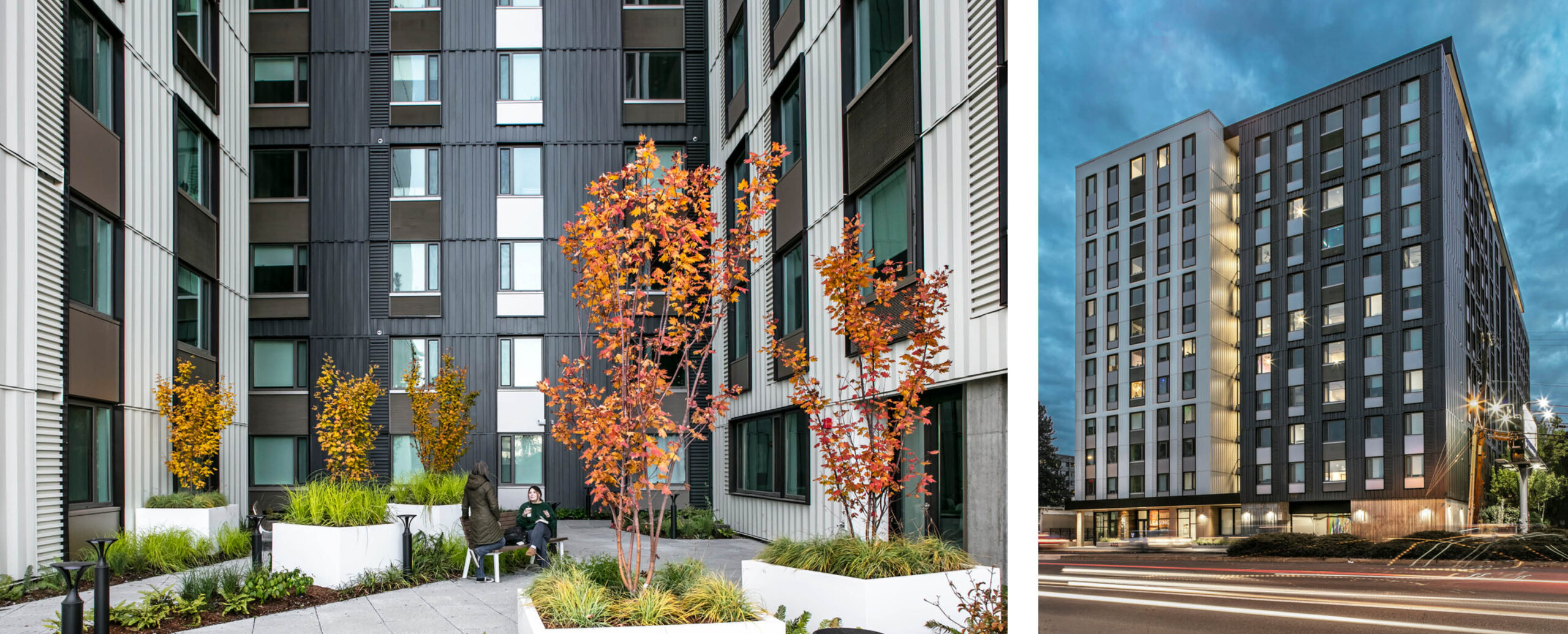 Union on Broadway
Want to get to know more of the Student Housing Team? Learn about Alissa Brandt and Matt Janssen here. 
FILTER
SEARCH
This search form (with id 2) does not exist!
HCAI Made Easy(er)
November 27, 2023
Navigating California's Office of Health Care Access and Information (HCAI)
HCAI can be an intimidating organization to work with. But it doesn't need to be. Many simple projects can even be done without a building permit.  
What building changes can I make without HCAI involvement?
The simplest answer to this question is probably that you shouldn't make any changes without at least some HCAI involvement. That said, for many types of projects the amount of involvement is limited, and is more a matter of building relationships than building approvals.  
An example of this type of project is recarpeting and repainting your lobby. This type of project would likely not require HCAI approval or a building permit. The Freer manual only asks that the Area Compliance Officer (ACO) be notified prior to the start of the project. The ACO will want to confirm that the products you are proposing and the process of getting the work done will not put your residents at risk. They will check that products are not a fire hazard and that you have a plan in place to maintain a safe exit through the area while the work is taking place.  
Even if a building permit is not required, design professionals that understand how HCAI works can save you time and money. In the example above experienced designers will know not only which products will meet the fire safety requirements, they will know how to find and package the certifications and other product information HCAI looks for, for easy approval. And while a permitted drawing isn't needed, a diagram or narrative using industry terminology explaining how the exiting will work can greatly simplify the discussion and avoid unnecessary delays.  
Did you know that not all

HCAI

projects require a full building permit review? 
Some projects qualify for expedited office review, while others may only require an on-site conversation with your Area Compliance Officer (ACO) and no permit at all. This list gives an idea of when permits may be required, and when a faster process may be available. We identify which process is right for your project and help make sure it qualifies for the simplest path possible. 
Why does HCAI have a difficult reputation?
HCAI (formerly the Office of Statewide Health and Planning, or OSHPD) came into existence in part in response to the 1971 Sylmar earthquake which caused the collapse of the Olive View Hospital in Sylmar, and Veterans Administration Hospital in San Fernando.  They are responsible for overseeing all healthcare construction in the state of California, with a special emphasis on seismic safety and disaster preparedness.  The 1994 Northridge earthquake proved the effectiveness of the requirements. In that earthquake 11 hospitals collapsed, and others had to be evacuated, but newer hospitals, built in accordance with updated standards suffered only minimal structural damage. 
Most buildings are designed for safe exiting for the public, and structural stability for first responders. They are not designed to remain in service after a disaster, or to function while damaged. In hospitals, and to a lesser extent in skilled nursing facilities, the building infrastructure provides life sustaining care which needs to continue to be available in the immediate aftermath of a major seismic event.      
Additionally, the needs of hospitals and skilled nursing occupants are very different from most other buildings: many occupants cannot self-evacuate, are not mobile or confined to beds, and the corridors are unfamiliar, these factors and others complicate building life safety planning. The services these buildings provide are needed immediately after, or even during, a major seismic or other disaster event. All these factors demand a higher level of life safety in design.  
This higher level of safety means that many products and methods common in the construction industry cannot be used. And many of those that can require much more intensive verification, quality control, and inspection.  Contractors and designers that are not familiar with the requirements are often taken by surprise when products or processes they've used on other projects are not allowed, leading to expensive revisions, late projects, and cost overruns. 
Careful planning with design professionals and contractors familiar with these constraints can help to mitigate many of these risks. Knowledgeable designers can identify products and processes that have been pre-approved by HCAI. This frees up design time and fees to focus on items not pre-approved, or to develop custom solutions and work with HCAI for approval before construction schedules are impacted.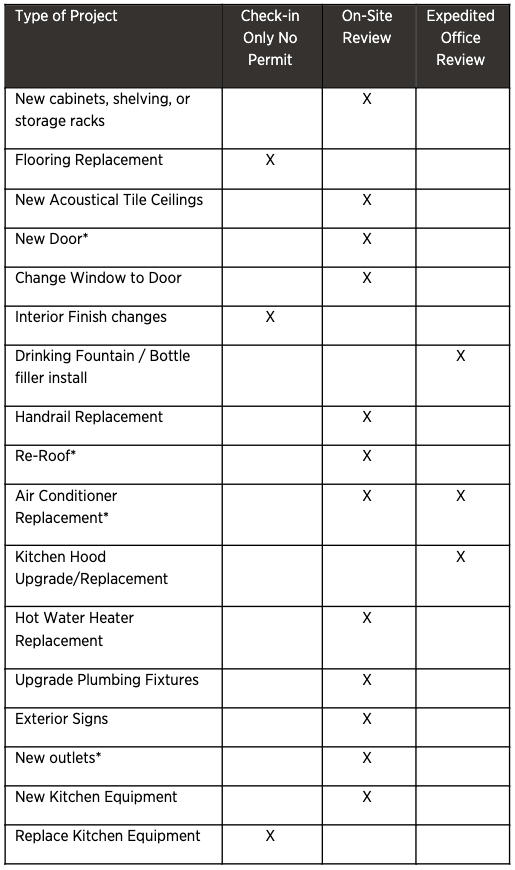 FILTER
SEARCH
This search form (with id 2) does not exist!
Repositioning Skilled Nursing Facilities to Adapt to a New Market
November 17, 2023
How (and why) you should reposition your skilled nursing facility.
Skilled Nursing Facilities face numerous challenges in today's evolving healthcare landscape with low occupancy levels and high operational costs not fully covered by reimbursements. By repositioning resident rooms, amenities, and caregiver operations, facilities can successfully adapt to the changing market and improve quality of life for all.  Here are a few ways this can be done.
Adapt care spaces for an evolving market.
Eliminate semi-private rooms. Providing larger, private, more comfortable accommodations promotes better individualized care as well as infection control, thereby reducing required staffing levels. 
Create tailored environments for care. Convert some skilled nursing units and down license into specialized areas for memory care and assisted living. This helps cater to residents with different needs and creates a tailored and supportive environment outside of the skilled nursing facility. 
Introduce modern amenities to care suites. Adding amenities to care suites such as showers and built in furniture elevates the overall living experience, promotes independence, and supports caregiver tasks at the point of care. Built-in furniture provides the resident with more storage and display space and also provides staff storage for supplies and equipment.  
Convert some rooms into specialized care suites. Renovating skilled units into specialized care suites for bariatric or specialized memory care provides increased marketability and flexible, efficient operations. 
Adapting to transitional care services. Reposition long term care operations in whole or part to provide transitional care to residents recovering from medical procedures or injuries. Upgrade amenities and rooms to increase marketability to healthcare systems.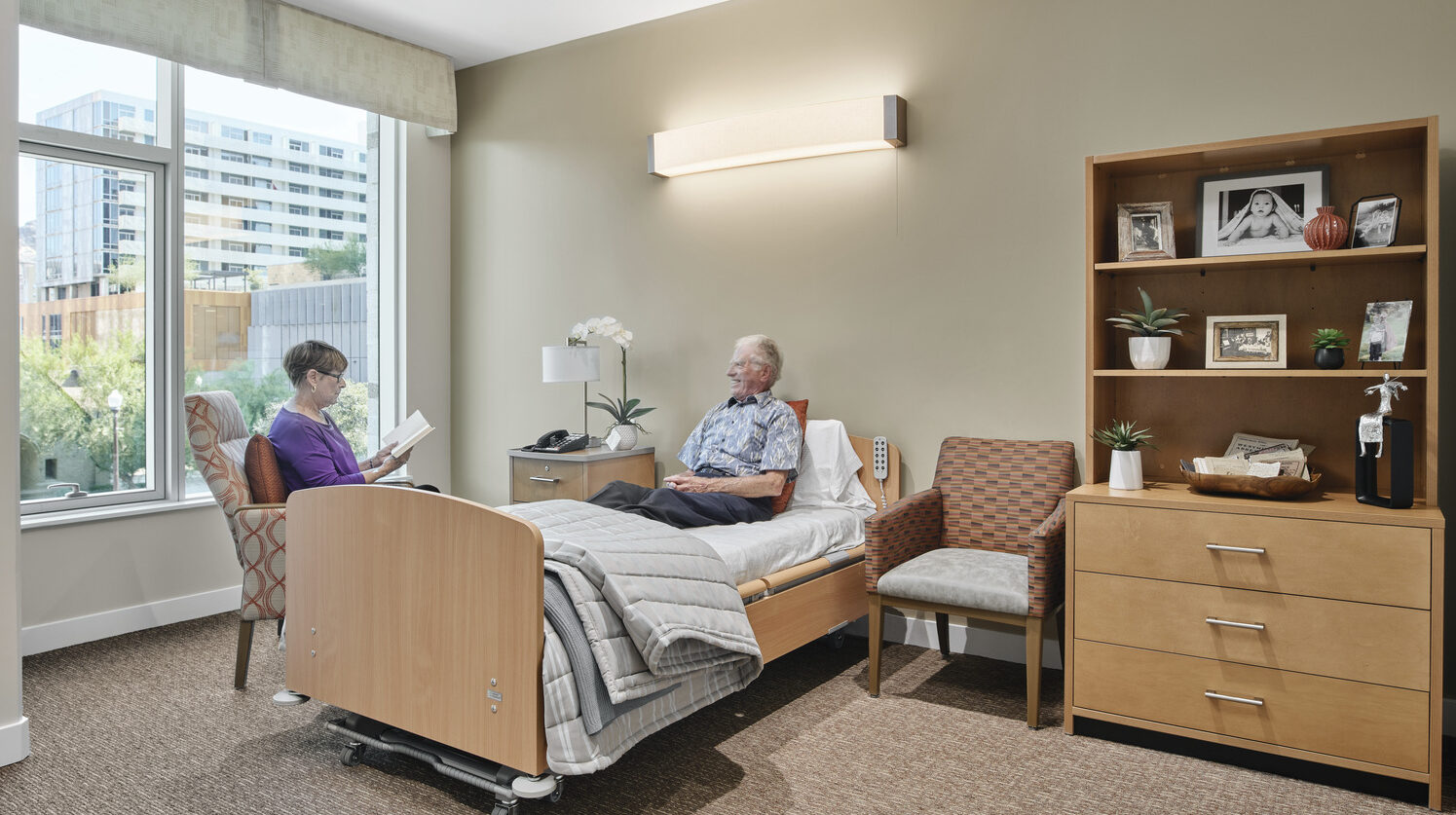 Mirabella ASU
Rogue Valley Manor, Meadows of Napa  
Reimagine workspaces to support and assist caregivers.
Shift toward decentralized care services. Having decentralized care services in resident settings provides a personalized care experience while making it more efficient for care staff to carry out their tasks. Reimagining the traditional centralized nursing station provides options to break down support areas closer to the resident needing care. 
Embrace new technologies and point of care design strategies. This makes caregiving more effective and enjoyable. With the right building technological infrastructure care givers can have resident records and care plans on their portable devices to assist the resident in any setting. 
Utilize ergonomic design. Implementing innovative strategies for handling patients during personal and medical care using ergonomic design to help the well-being of the caregiver and enhance the quality of care provided.  For example, both residents and caregivers can benefit from bathing and toilet facilities that have been designed based on successful assistive care research. 
Consider employee retention in the design. Update employee areas and programs to improve employee retention. Redesigning staff breakrooms to encourage socialization can provide caregivers the opportunity to  recharge outside of resident care areas. 

Mirabella ASU

Jewish Homes
Focus on holistic wellness.
Modernize food service programs. By providing more choice and variety, the facility can better cater to individual dietary needs and preferences.  Design food services areas to allow for cook to order delivery and allow residents to engage in food preparation.  
Incorporate biophilic design strategies. Biophilic design features, such as natural lighting and materials, will enhance residents' overall wellbeing. Biophilic design can encourage physical activity, facilitate socialization, and increase connection to the natural world.   
Improve access to nature. Provide spaces and amenity areas that connect the indoors to the outdoors. Rooms that open to outdoor plazas, walking paths, and natural areas can offer residents the opportunity to observe wildlife, experience the changing of the seasons and foster a connection to nature.  
Incorporate sustainability. Becoming a more sustainable community will benefit both the residents and staff.  Use less energy from your utility and generate more power on site with the use of renewable energy sources like solar.  Many projects can benefit from solar and other renewable energy sources to make the community more resilient in the long term.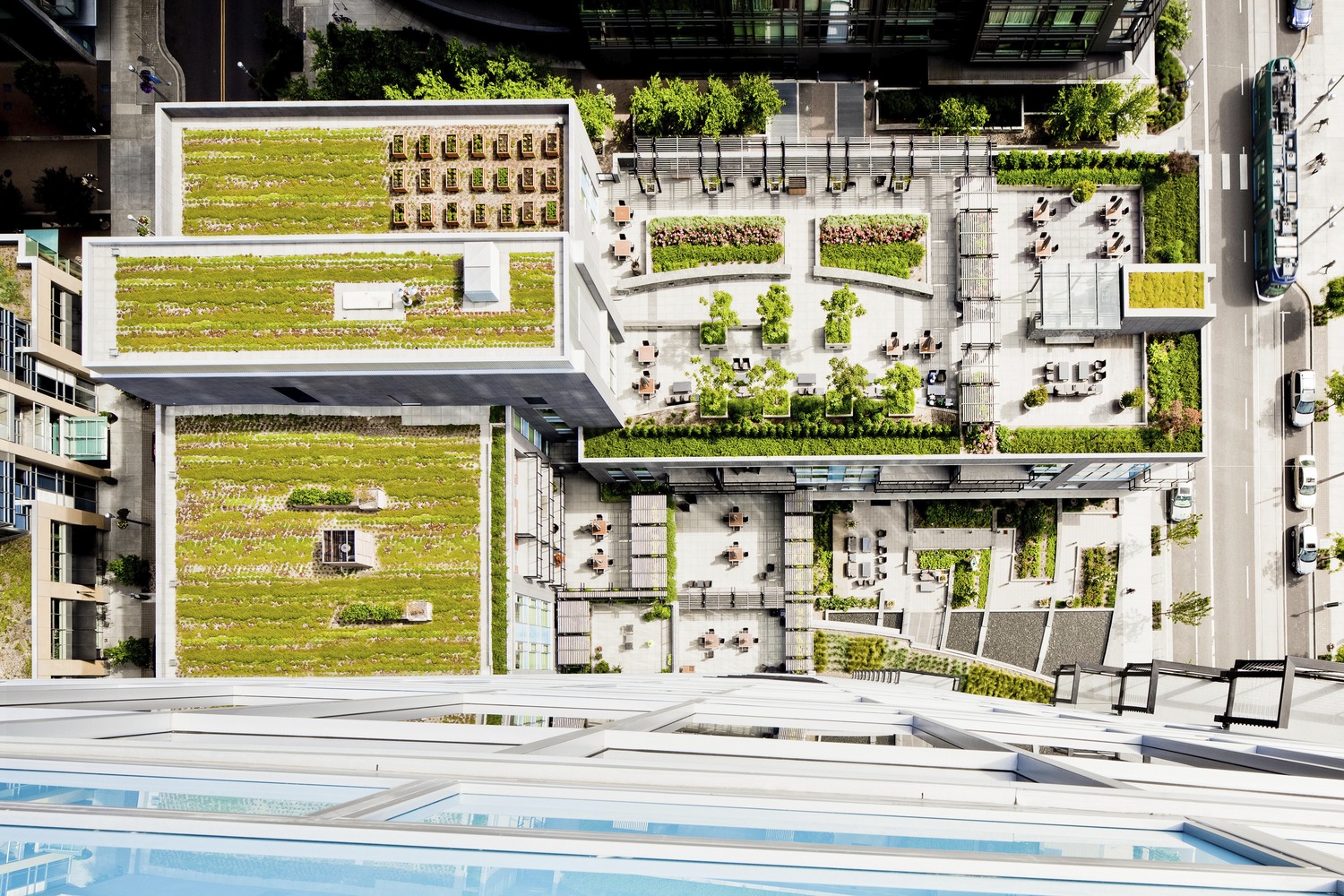 Mirabella Portland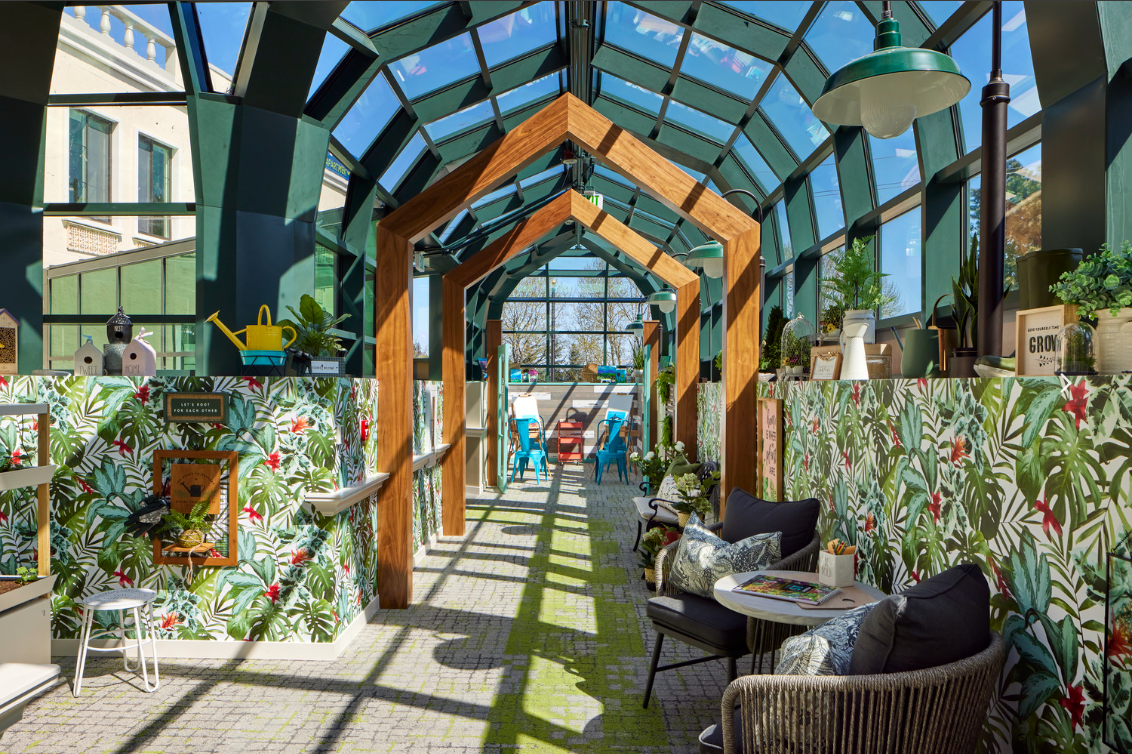 Aegis Overlake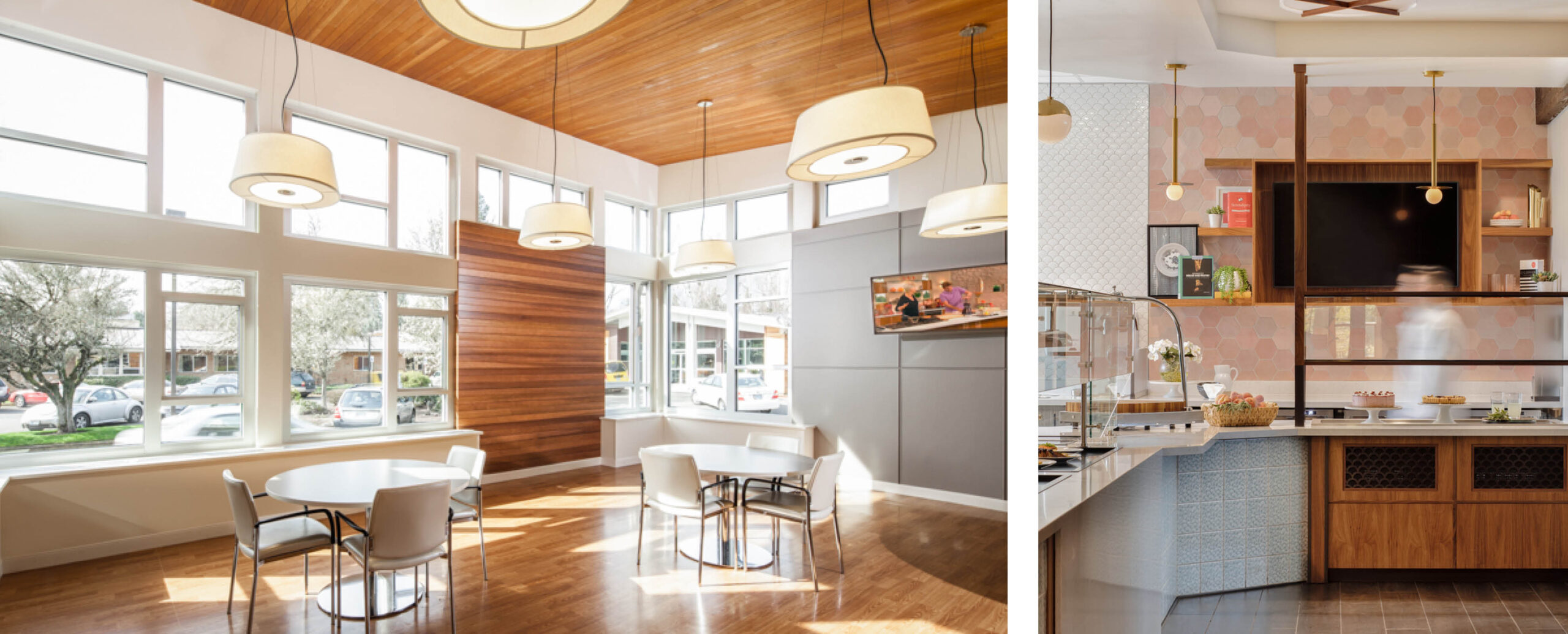 Maryville Nursing Home, URC Dining
Wondering how to navigate California's Office of Health Care Access and Information (HCAI)? Read more here. 
Interested in meeting our dedicated team of senior renovations experts? Read more here. 
FILTER
SEARCH
This search form (with id 2) does not exist!
How Lighting Can Influence Resident Health and Wellness in Senior Care Settings
October 30, 2023
Lighting plays an important role in a building's architecture, as it can enhance a space, create an aesthetic, and draw attention to different elements. But in senior care settings, lighting plays an even bigger role. When used strategically, lighting can influence resident health and wellness, as well as safety. 
The Role of Lighting in Senior Care Facility Design
AM Principal Chris Ebert explains that as we age, the way our eyes work changes. "When designing for seniors, designers and architects must account for the effects of aging on how a person perceives color, light intensity, the negative effects of glare, and other health-related concerns, all of which can be addressed with the right design," says Ebert. "Whether it is natural sunlight or specialty indoor lighting, high-quality lighting is proven to have a positive impact on one's health and wellness. For example, the National Library of Medicine cites that blue lighting can accelerate post-stress relaxation." 

Aegis Living Lake Union
How Lighting Can Address Health Concerns
"Seniors generally benefit from higher lighting levels, more uniformity, and less glare. Together, these create a safer environment than poorly lit homes, reducing the risk of falls, and minimizing the difficulty of reading medicine labels," explains Ebert. 
Since seniors are more sensitive to glare than younger individuals, designers can reduce that glare with window shades, light shields, and finishes that aren't overly reflective. "It is also important to provide uniform lighting through careful selection and placement of indirect and shielded direct lighting," he says. 
Circadian lighting can also help improve sleep and reduce agitation and depression. This kind of lighting changes color throughout the day, mimicking the way that sunlight changes during the day. Ebert notes that circadian lighting has also been shown to be especially helpful for seniors with memory issues like Alzheimer's disease. 
Best Practices When Designing Lighting for Senior Care Facilities
When designing a senior care facility, Ebert emphasizes the importance of natural light to support resident health and wellbeing. He notes that it's important to ensure that common areas, living areas, and staff work areas have ample access to natural light. "When practical, designers should have windows on 2 or 3 sides of a room," he says. "The numerous health benefits of access to natural daylight are undeniable. Science has shown that natural light makes us sharper and happier during the day, provides us with better sleep at night, and helps us recover faster when we get sick. For memory care patients, circadian lighting helps to reinforce the body's natural rhythms and can help reduce the evening agitation known as sundowning." 
But integrating natural light into a facility also needs to be done strategically. "Bringing daylight indoors in a thoughtful way requires a delicate balance of interdependent variables," says Ebert. "Simply adding more windows to a building is not a fix-all solution. To properly daylight indoor spaces, designers must balance lighting control, glazing requirements, indoor climate controls, solar heat gain, external views, nighttime darkness, and many other factors." 
Read the full article on I Advance Senior Care.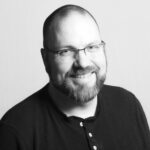 By Chris Ebert, AIA, NCARB 
FILTER
SEARCH
This search form (with id 2) does not exist!
Creating Active Environments within Senior Living Communities 
September 26, 2023
Design that supports the aging population.
Creating senior living communities with more "active adult" opportunities for residents to engage in is a smart and viable option for many communities. This design concept helps motivate seniors to become more independent and active, encourages socialization among residents, and offers conveniences to staff members at facilities with ongoing staff shortages.  
Interested in learning about our design solutions for active communities? Read the full article, written by Jason Erdahl, Principal and Director of Senior Communities at Ankrom Moisan, on Seniors Housing Business. Or continue reading here for a brief summary.  
Connection through nature and socialization
The idea of incorporating active environments into assisted living properties is heavily inspired by lifestyle, learning and wellness amenities. When designing these spaces, it is important to offer a variety of choices and to incorporate areas that encourage socialization, connection and spaces that improve one's well-being. Some of these areas include cafes, theaters and arts and crafts rooms, as well as health and wellness centers with exercise rooms, aerobics spaces and swimming pools.  When creating these active environments for seniors, it is also important to incorporate elements of nature. For example, biophilic elements help support physical and mental wellness with access to the outdoors, natural light, fresh air and materials that are found locally with healthy qualities.  

Strategically locate amenities
The location of these amenities also helps play a role in promoting an active lifestyle for seniors. A popular design choice many architects and designers integrate within senior living are hubs. These hubs create a centralized grouping of amenities to foster socialization and activity while creating convenience and easy access for residents. The hubs typically contain all the amenities within one area including food services, entertainment, and health and wellness programs.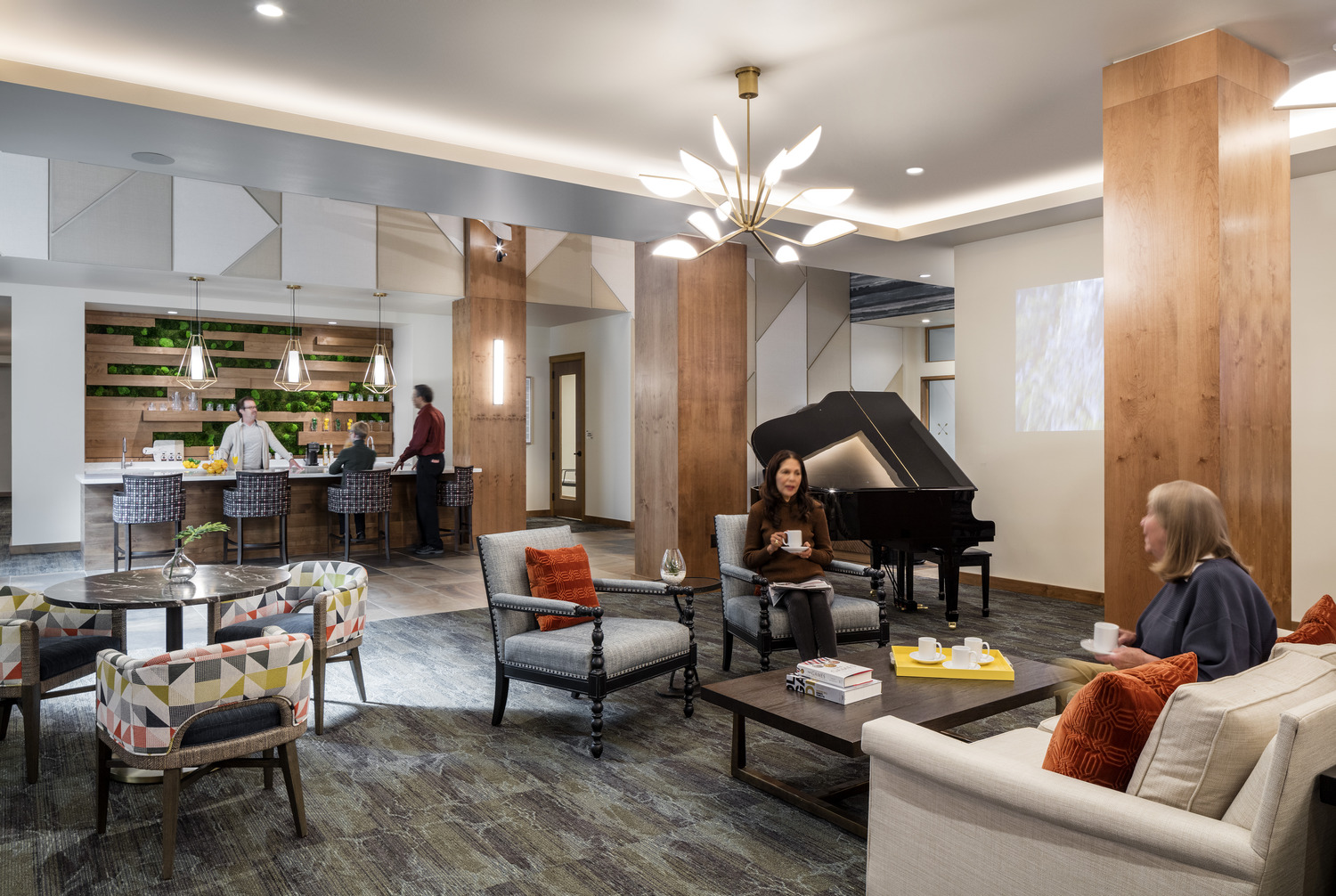 Be adaptable and versatile 
In low-acuity care settings, architects and designers must take into account that these spaces are designed for those who are aging. Therefore, creating spaces that are flexible, adaptable and allow for diversity in capability is paramount.  
Specifically, when designing activity and amenity spaces, flexibility is key as many buildings do not have the space to accommodate all of the activities that might be beneficial for the residents. Providing common spaces for amenities that can change and adapt throughout the day allows staff and residents to have more fulfilling experiences. For example, a common room can host yoga classes in the morning and then bingo that afternoon. 

Build tech-savvy spaces
Technology plays a huge role in senior living design and in encouraging residents to be more active. We are designing buildings with technology infrastructures, with both wired and wireless technologies, to accommodate the increase in device usage. Smart-home technologies and building automation for fixtures, appliances and systems allow residents to not only be more connected and engage in more fitness activities but feel safer with tech devices that monitor their health. 
Read the full article on Seniors Housing Business >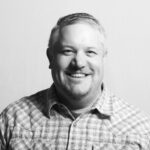 By Jason Erdahl, Principal and Director of Senior Communities
FILTER
SEARCH
This search form (with id 2) does not exist!
Interior Design Trend Report
September 11, 2023
Findings from NeoCon and Milan Design Week 2023
Commercial design trade shows and exhibitions, NeoCon and Milan Design Week, both took place recently, showcasing the latest interior design trends. Ankrom Moisan interior designers Jenna Mogstad and Clare Goddard were able to make an in-person appearance at NeoCon while our material librarians Rian Macleod and Liza Meek kept a close eye on what was happening at Milan Design Week. Our team took plenty of notes and have reported back to share the top design trends and takeaways from both events that we expect to see more of in the coming year —from color palettes to furniture trends.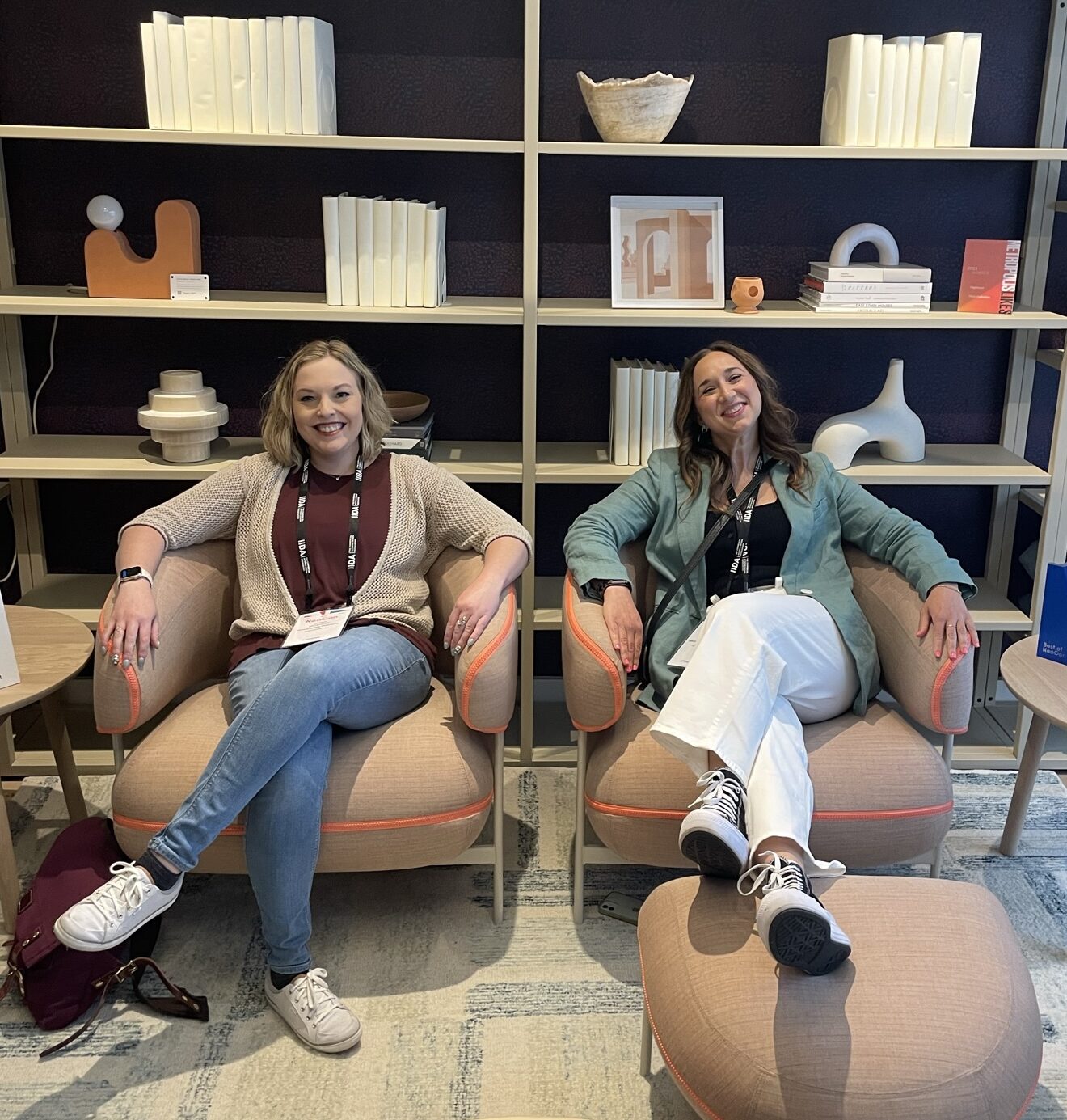 Clare and Jenna at NeoCon 2023.

Reporting back with the top design trends from NeoCon, Clare and Jenna observed new developments in designing for purpose. The two designers noticed shifts in everything from flexibility and connection to collaboration and sustainability.
Flexibility and Playfulness
NeoCon demonstrated new ways of thinking about flexibility and playfulness. Traveling furniture designed to be revised and reshaped to suit today's hybrid schemes, where different teams occupy an office on rotating days, highlighted the significance of fluidity and multi-purpose design in today's post-pandemic world.

Connection and Disconnection
Another design innovation stemming from the fallout of the pandemic – as well as breakthroughs in automation – centers on connection and disconnection. While we move towards an increased pace of technological advancement, the desire for a human touch is growing. Equity in connection while optimizing all views and participants is extremely important in this regard.

Collaboration Fatigue 
Another concern is collaboration fatigue, which is the idea that people may tire themselves out through too much collaboration without an impactful increase in productivity. To combat this, there is a push for more private refuge spots and for more privacy in general in workspaces, the benefits of which are an increased ability to accommodate heads-down focus work and a boost in productivity.


Sustainability
Sustainability was another hot topic at this year's NeoCon. One trend we noticed within the realm of sustainability was circularity and "behind the scenes partnerships." Items that are typically discarded, such as milk cartons and fashion textiles, are increasingly being reused and utilized in new products – whether they are by the same parent company or a different partner company that can make use of those materials. Products intended to be somewhat disposable are employing biodegradable materials to shorten their decomposition lifespan and reduce waste.
We also saw that brands are increasingly bringing their sustainability points to the foreground of their marketing. Selling points such as recyclability, repurposed materials, and carbon footprint were leveraged to increase brand and product affinity. Some of the product designs that were advertised in this manor were 3D-printed on demand, meaning that there is no excess product waste waiting to be purchased. Other products were created from biodegradable plant waste and other natural materials. In all cases, we saw a shift towards conscientious, sustainable designs that put the planet and the environment ahead of maximizing profits.


The insights discovered at Milan Design Week were equally exciting. Breaking down the top trends from the exhibition, Rian and Liza took note of new directions in materials, color trends, designs, as well as creative process innovations.
Material Transparency and Circularity
For use of materials, it is expected that claims of sustainability are credible. Transparency around the source of materials is essential. We noticed a celebration of timeless sustainability in circular supply chains and processes, meaning that materials are recovered and re-used in new products. Additionally, the focus on sustainability at the end of a product's life has led to an increase in the use of single-material structures, making it easier to repair and recycle them.

Juxtaposition: Earthy and Digital
Many of the surfaces we saw in the coverage of trends at Milan Design Week were digitally amplified with illuminated, glossy, cyber-inspired finishes. Juxtaposed textures in woven and braided natural materials, as well as basketing, highlighted earthly delights. Soft, cozy fabrics were very popular as well, mostly made from sheepskin, boucle, and other shaggy textures.


Vintage-Inspired Palettes
Color was another big trend this year. The biggest movement we saw in this field was a resurgence of vintage-inspired palettes and patterns. Retro geometry straight out of the 80s was seen through a surge of digital effects and dynamic finishes that feels new and captivating. The shapes, which are both futurist and graphic, are lively and loud. 70s-inspired tones such as warm, earthy neutrals and terra cotta were often combined with colors like red, yellow, orange, and blue.



Comfort and Curves
As for furniture design, there were three key trends that we noticed. Curves and voluptuous, evolving shapes were leaned on to promote comfort across product launches. Soft surfaces and quiet spaces enveloped chairs with generous proportions. Seating was also ergonomic. Wide arms were often draped over light frames to create airy silhouettes. Lastly, we saw the return of the uber-comfortable 70s-inspired conversation pit and other pit-style seating options that promote communal lounging.



Surreal Lighting
Lighting was another area of novelty, seen in stunning installations. Flexible adaptability for creating playful, somewhat surreal atmospheres made for an imaginative experience. Water-filled basins were used to create surface patterns with light and sound, similar to the liquid light shows popular during the psychedelic 60s.

Biophilia
Biophilic design was prevalent as an approach that emphasizes the connection between people and nature. The philosophy is that by bringing the outside in, design can promote wellbeing and creativity for end-users of a space.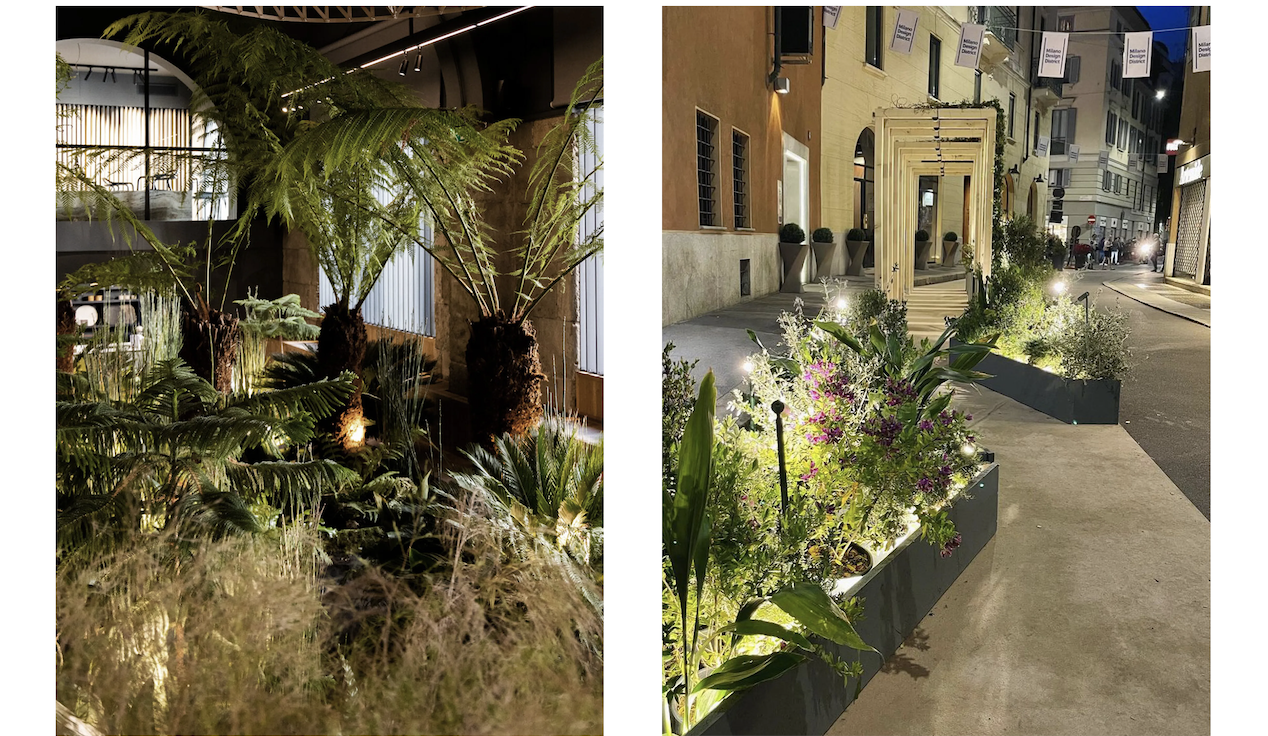 Embracing Technological Innovation
The industry innovations we saw at Milan Design week spanned everything from the natural to the computerized. Many breakthroughs were pioneered by machines. AI and 3D printing software were utilized in collaboration with the physical world to innovate new unique design approaches and solutions. For example, 3D printed stainless steel is lighter and requires much less energy to produce than typical stainless steel. Further exploration and creativity were unleashed by patterned silhouettes created by AI software.

If these trends from Milan Design Week and NeoCon 2023 are indicative of anything, it's that designers are looking ahead toward the future of technology and ecologically sustainable design, while taking inspiration from the shapes, forms, colors, and patterns of the past. At the terminus of future and past, design innovation is progressing by leaps and bounds. We are excited to see what comes next, and even more excited to be a part of the ongoing transformation of innovative design.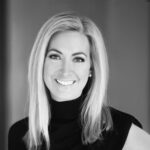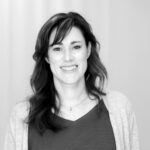 By Rian Macleod and Liza Meek, Materials Library Coordinators
FILTER
SEARCH
This search form (with id 2) does not exist!
Getting Involved in the Interior Design Industry
August 1, 2023
The Benefits of Joining the IIDA
Three members of our interiors department, Roberta Pennington, Clare Goddard and Jessica Kirshner, discuss their experience with the International Interior Design Association (IIDA) and how their involvement in the organization has propelled their professional careers. 

Left to right: Jessica Kirshner, Maddy Gorman, Clare Goddard, Roberta Pennington, and Jenna Mogstad at an IIDA event
Q: What's your experience with IIDA? How were you involved?  
Roberta: I have been an IIDA member since graduating (the second time) in 2001. My first event was an awards breakfast at the Governor Hotel in PDX also in 2001; I didn't know anyone, but the Members were super friendly and welcoming.  
I attended MANY events consequently then stepped up my volunteer time to the Board in 2009. I dove into the President Elect role during a time when Members, including myself, did not have jobs. IIDA gave me the stability and connection I was missing during the year I was unemployed.  
After my Presidency, I stayed on as a Chapter Advisor and most recently came back to serve on the Board with the Advocacy team. I've been involved in one way or another with finding legal recognition for commercial interior design in Oregon since 2003, and I want to continue to be a part of the momentum gaining speed nationally. It's an exciting time for interior designers on the legal front. 
Clare: I have been involved on the board for a little under 5 years (started October of 2018) first as the VP of Communications and then moved into President-Elect/President/Past President roles.  
Jessica: I started with IIDA in college, I was on the student board as the fundraising chair. Once I graduated and was hired on full time at AM, I joined the Oregon Chapter Board as the Director of Social Media and I have held this position for the past 2 years.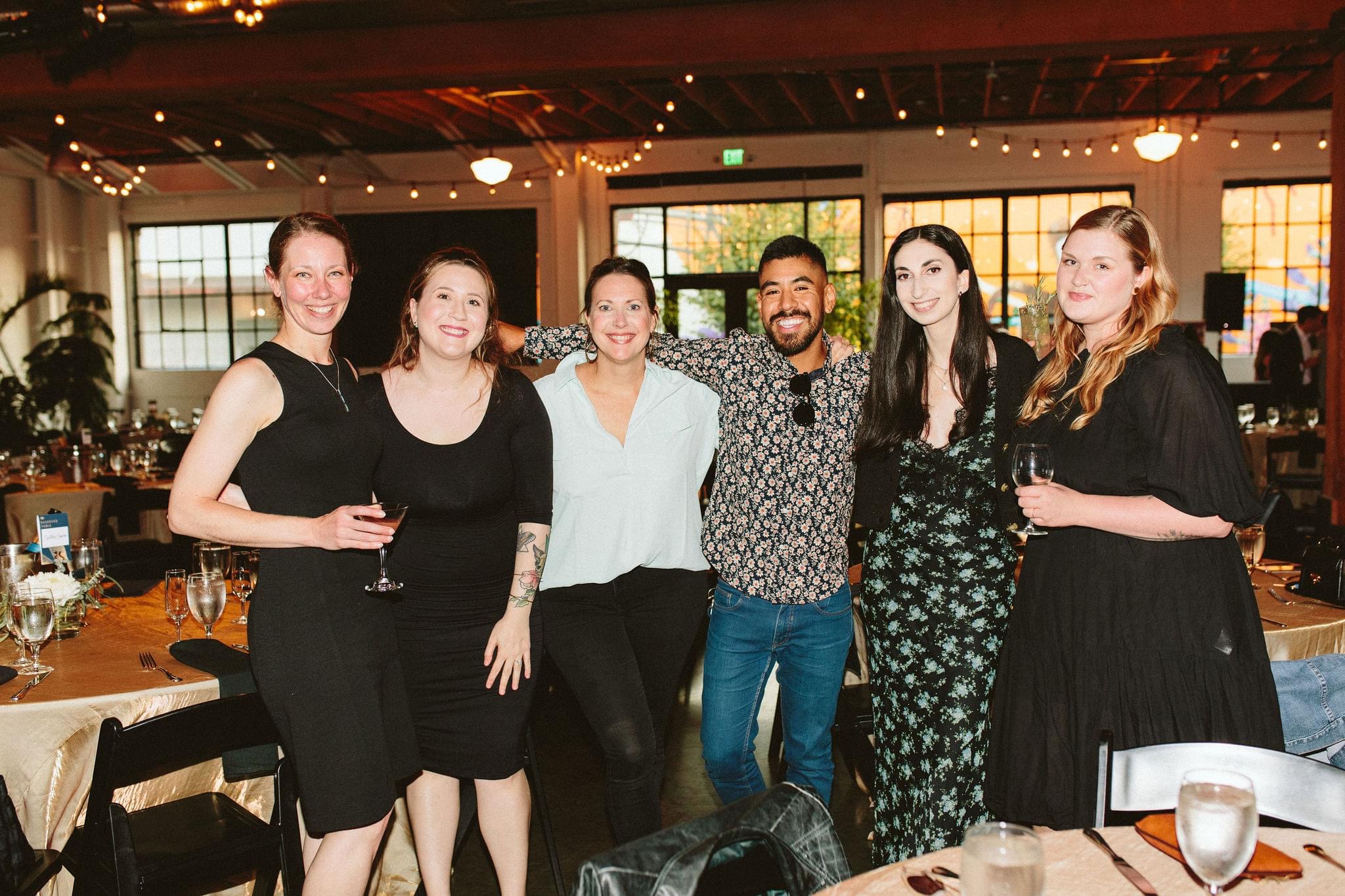 Q: How did membership in IIDA benefit you professionally? 
Roberta: Networking! I can go anywhere locally and nationally, and a complete network of design leaders are available to tap.  
I became much more active during the Recession in 2009 when I stepped up to be President-Elect. The network of people on the Board were instrumental in getting my name to the top of a list of persons to hire when firms were not hiring. I'm very grateful to this group. 
I also got to know women in the profession who were and still are my mentors and friends. Their experiences showed me having a child does not mean the end of my career. Women don't have to "act like a man" to be taken serious. Speaking my mind does not make me a "bitch." AND: I'm a very entertaining public speaker. Very liberating. 
Clare: Prior to joining the board (and when I was in San Diego), I credit IIDA with connecting me to potential employers and creating a sense of community in a city where I knew no one. Joining the board here in Oregon has greatly improved my leadership and delegation skills. It has also helped me to create a sense of community here in Portland, beyond AM. I consider it a privilege to have served this design community on the board in helping to be the face of interior design for the state of Oregon. Being part of the board, in any capacity, is how I give back to the profession that I am so passionate about.  
Jessica: I have been able to attend countless events that have both inspired me and helped me professionally. These ranged from forums to socials. Each event hitting on a different and important topic in our industry. It has also been a great networking opportunity that has allowed me to connect with people I wouldn't have met otherwise.  

Q: What's your most memorable moment from your time in IIDA? 
Roberta: A standing ovation at the Annual Celebration 2010 at Ziba. I delivered my incoming President speech. I wasn't sure I was coming in with the right message; that being "We're not dead; we will get thru this Recession somehow."  When the room of people stood up, clapped, and cheered, I knew I was going to be okay. The CEO of IIDA National was there and told me she would never go on after me again. A real head-swelling moment. 
Clare: That has to be the CLCs (Chapter Leaders Conferences) held in Chicago and regionally. I love getting to connect with leaders from other chapters across the US! It was amazing to learn from others and to make new friends. The CLCs will be what I miss the most post-presidency. 
Jessica: I don't necessarily have a specific moment but getting to serve on board with such amazing people has been so motivating. It's helped me to grow in so many ways. I'm so thankful to have been on the board.  

Q: How did AM support your involvement?  
Roberta: In my Board involvement, AM has reimbursed annual dues as well as allocated time for volunteering. My current role as VP of Advocacy means I'm spending time meeting with committees, legislators, consultants, and peers often. I can keep my PTO for actual vacation time. 
AM has also been an annual sponsor to the Chapter every year an employee has served on the Board. That sponsorship is instrumental in keeping the Chapter going. 
Leadership has also written letters to legislators during recent pushes for legal recognition of interior design. This small act shows the value AM places on my education, experience, the NCIDQ, and what I bring to the table as a commercial interior designer.  
Clare: AM is one of the more supportive firms in the state. They not only encourage employees to be on the board, but back up that support by paying for IIDA membership and providing 2 paid hours per week for board tasks for those serving on the board. I count myself very lucky to have such a supportive firm.  
Also, I think because of that support, Ankrom has had consistently the highest number of people serving on the board (this past year, there were five AM'ers on the board). We always joke that House Ankrom is taking over. Additionally, not only has AM supported individual board members, but they have also lent us the office for multiple board retreats and board events. 
Jessica: AM was completely supportive throughout my time on the board, as well as everyone else in the interiors department who was on the board. The interiors leadership team encouraged us to attend IIDA meetings and events and would even show up to events in support.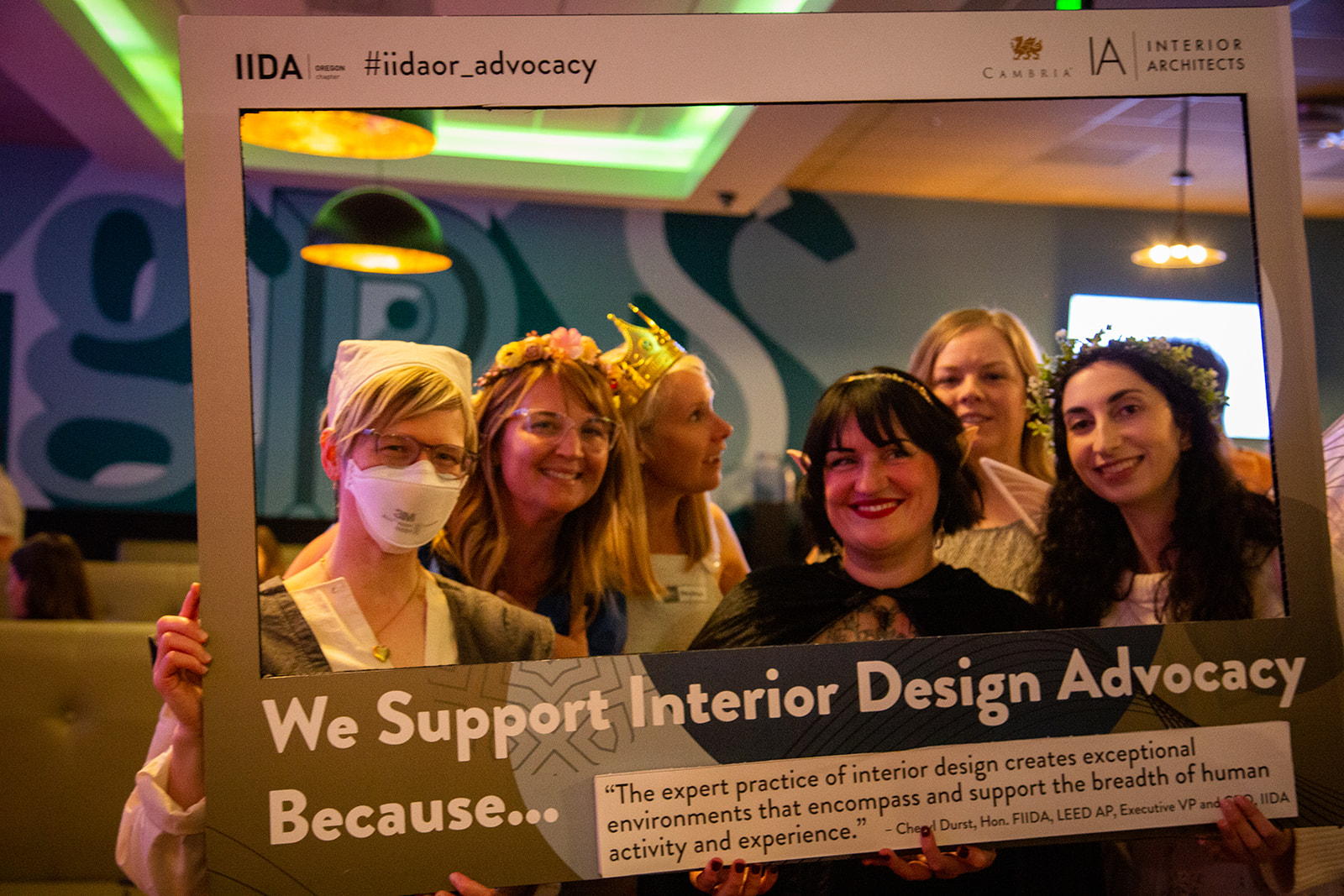 FILTER
SEARCH
This search form (with id 2) does not exist!
Get to Know the AM Student Housing Team
July 25, 2023
A Q&A with Alissa Brandt & Matt Janssen
Two of our Student Housing sector leaders, Alissa Brandt and Matt Janssen, give us insight into the unique joys and challenges of designing student housing. They touch on Gen Z expectations, trend forecasting, sources of inspiration and what's next for student housing.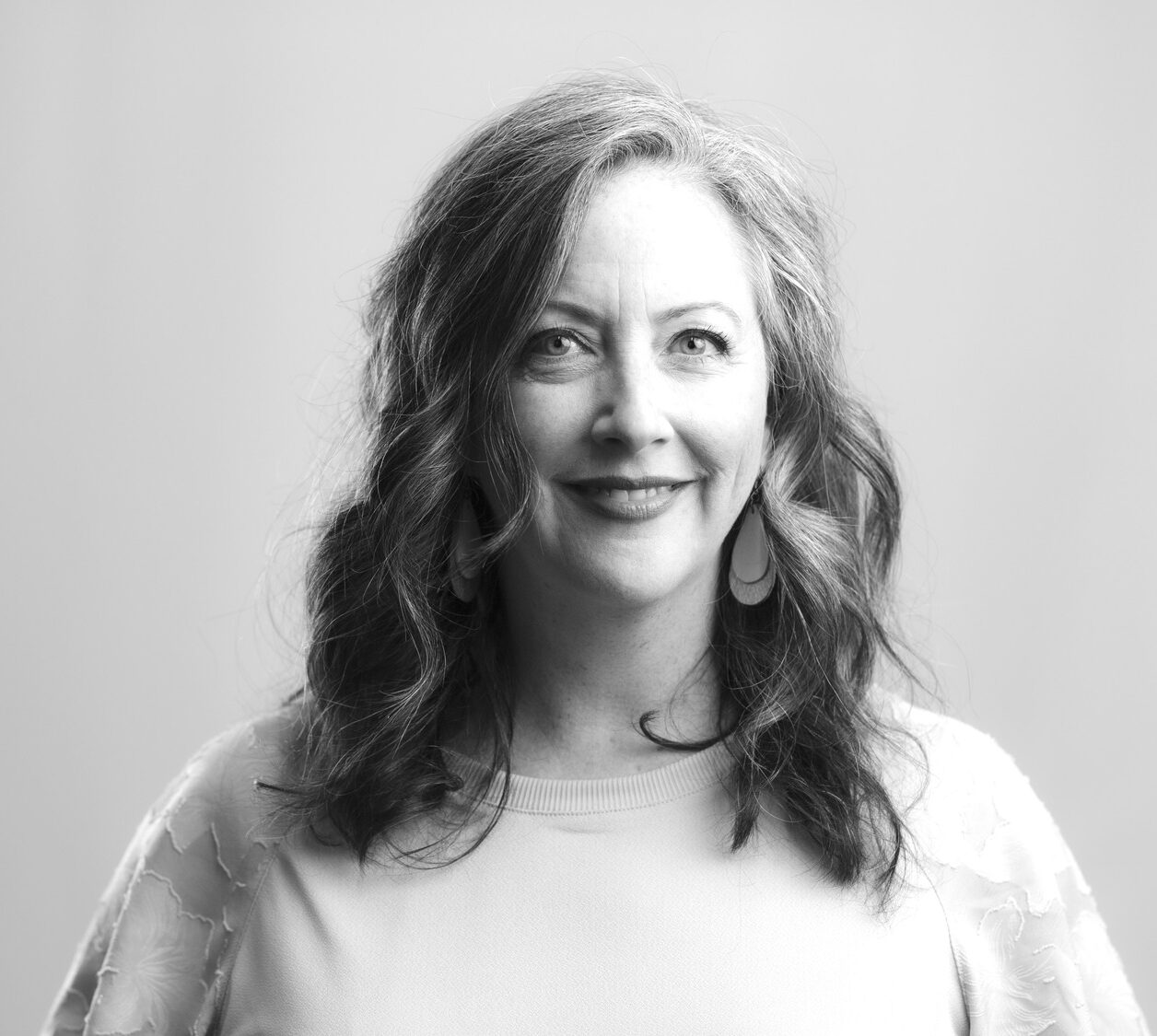 Alissa Brandt, Interior Designer, VP of Interiors
Q: What do you like best about designing student housing?
A: This particular market is always evolving based on what is happening in the world and how these influences affect them personally. The research is fascinating; students' wants and needs are highly reflective of the current economic trends, environmental challenges, and social justice structure of their communities. They are pushing back on the status quo and are committed to making a difference for themselves and for others. They demand sustainability, are financially savvy and want real authentic design, not products that mimic the real thing and they are so open–minded and fluid. 

Verve Bloomington
Q: What's something that has you excited about future work in this sector? What trends are you seeing?  
A: Design remains on the cusp of what is next. Gen Z doesn't want what everyone else has, they want what comes next. They are clever and creative and so multi-experiential.Designing for Gen Z requires you to consider all of the possible ways different people may do the same thing and tailor a design to allow each person to embrace spaces as their own. It is about creating opportunities for connection, engaged active behavior, solo thoughtful work, and everything in between for EACH person. One size does not fit all, and their lifestyles require flexibility be built into their environment. Wellness is a major consideration in designing for Gen Z. This generation prioritizes the need to take care of themselves, they crave access to nature, and they think about their health holistically not just physical wellness, but emotional, spiritual, and psychological well-being are all equally important.
Q: What's uniquely challenging about designing student housing? 
A: The obvious answer is timing. Everything revolves around the opening date. You simply don't have any flexibly in delivering this product as students have signed contracts and school is starting, but that is more logistics and process.  
The more interesting challenges are understanding what students wants are specific to the University location. What drew them to this particular college/university? You have to dig in, research, and understand the regional and local context in order to find ways to celebrate those, while also being mindful to not over commit to this as a concept as not everyone finds the same idea appealing.   
The other fun challenge is staying relevant and up to date on trends, what does the demographic want and expect right now? And even more important, anticipating how these desires will morph over the next 2-3 years while the project is in design and construction. There is a delicate balance between being trendy and being relevant. That is the job of the designer to decipher and implement and anticipate the future needs and wants of the residents. 

Union on Broadway
Q: What inspires you?
A: Creating spaces where students begin the next phase of their life. This is the first time many are away from home, family and friends and there is uncertainty but there is also tremendous excitement around what the future might bring and what opportunities they will find. Many will have experiences that they look back on for many years. This time in their lives shapes who they become. They develop lifelong friendships and find their own voice. It is really important to me that the design we provide elevates the experience these students have. Connection to the community, the university and to each other are so important to having a successful experience and we, as designers, have the opportunity to design these opportunities into these buildings. We research trends, demographics and psychographics so that we can provide spaces that are experiential, flexible and adaptable to the ever-changing needs of the residents. We get to consider all the types of people and personalities that will use the space and work to create design solutions that appeal to everyone. We always aim to create spaces that evoke emotion and feeling while also making them feel safe and secure.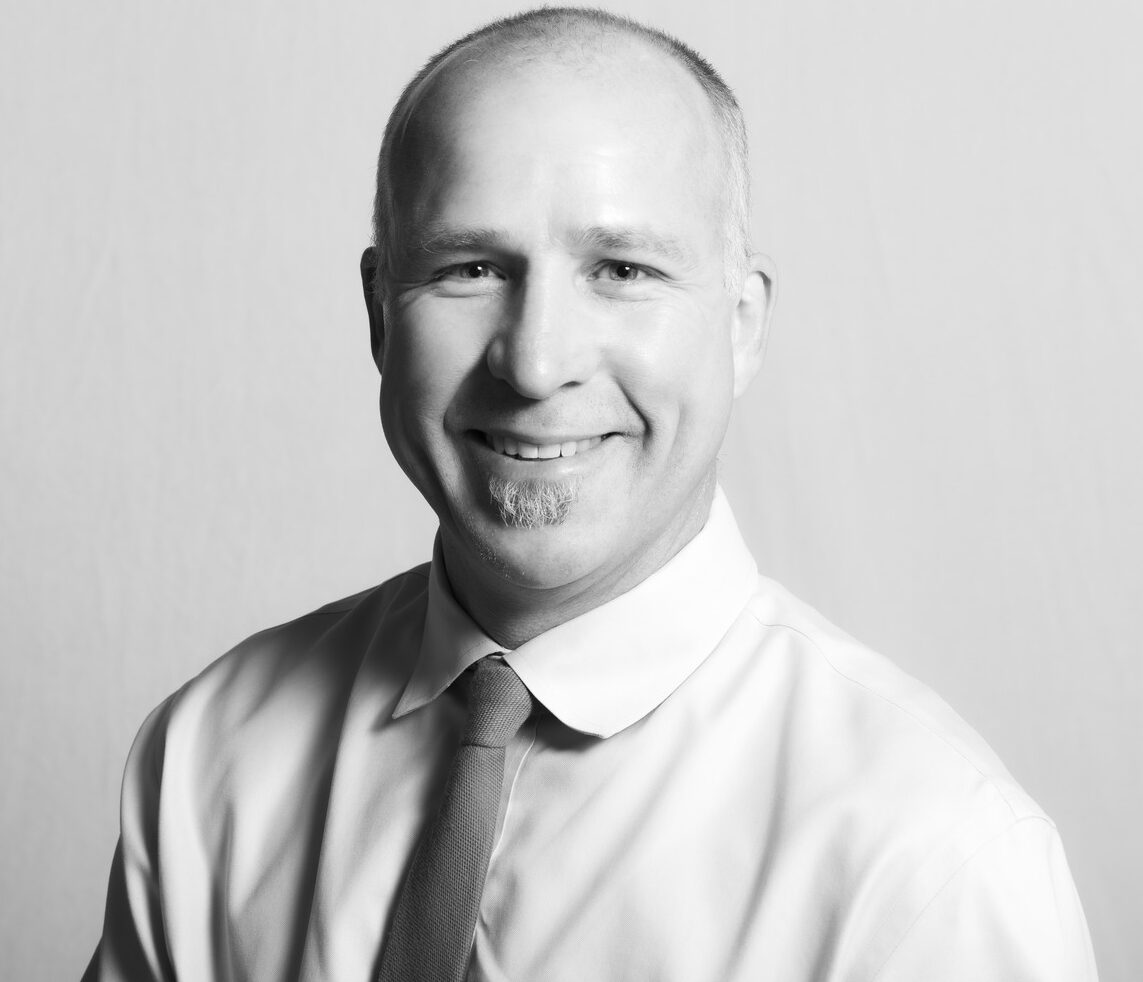 Matt Janssen, Architect, Design Principal
Q: What do you like best about designing student housing?
A: Designing a building which becomes "home" for someone leaving their family for the first time, or living in their own apartment for the first time off campus, while they pursue an education which will change their life forever, is invigorating. It is exciting to imagine the effect a place or space you design will have on student success and on an overall campus community.
Q: What's something that has you excited about future work in this sector? What trends are you seeing?
A: There are two areas which I am very excited about right now: the effect design can have on student wellness, both mental and physical, and the ability for design, and the design process, to open up and create an environment of community inclusion and a sense of belonging wherein all are heard, all are seen, and all are appreciated for who they are and what they bring to the table. The developments in green technologies, including mass timber systems and the inclusion of biophilia in student housing, is exciting especially when thinking about student wellness.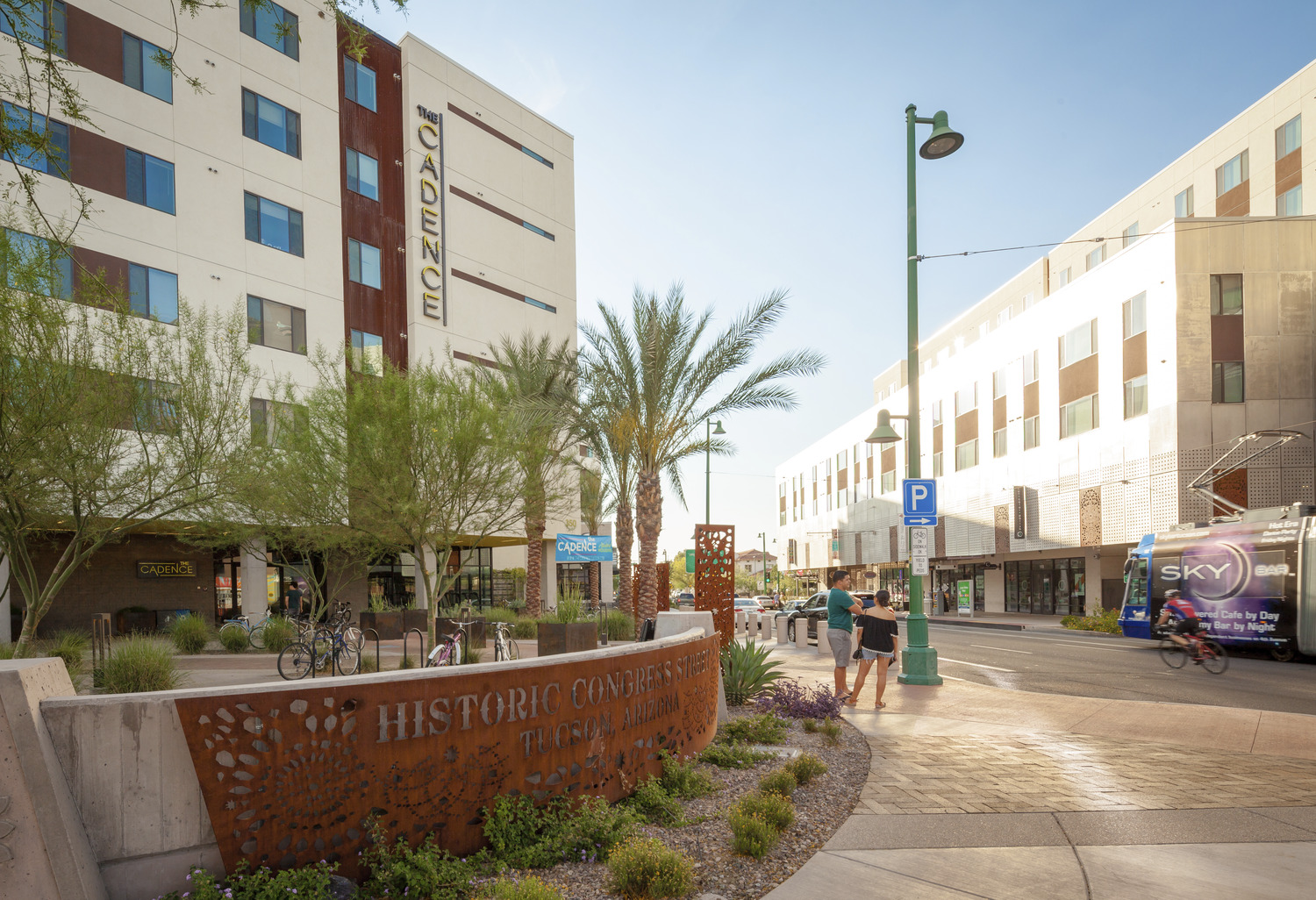 Cadence
Q: What's a memorable moment from your career?
A: When the Cadence first opened, seeing the two buildings greet us coming into downtown Tucson surrounded by the new streetcar, bikes, and pedestrian activity, it was exciting to see the realization of everyone's hard work to bring this vibrant, mixed-use, urban experience to this gateway location. That being said, the opportunity for my daughter to move into The Standard at Seattle this upcoming fall is going to be quite memorable. Having her live in a building I designed is both exciting and nerve-wracking.

The Standard at Seattle
Q: What's uniquely challenging about designing student housing?
A: Universities run on an annual schedule which does not change. As a result, projects must open on time and ready to go, typically by fall term. This creates an environment wherein decisions must be made quickly and efficiently. Being able to pivot, strategize, and problem solve when change happens is invigorating. Communicating with multiple stakeholders to understand everyone's point of view, what their needs are, and how we can symbiotically mesh the various uses (residential, learning, offices, amenities, …) into a singular, holistic design which helps support student success is as rewarding as architecture gets for me.
Q: What interesting changes have you seen in this sector over the years?
A: It is exciting to see conversations of community and pedestrian activity be more of a topic of discussion rather than automobile parking. More and more, the design of alternative means of transportation in and around campuses, and how student housing ties into and supports those systems, will be critical now and in the coming years.

Vi Hilbert Hall at Seattle University
Want to get to know more of the Student Housing Team? Learn about Jason Jones and Cindy Schaumberg here. 
FILTER
SEARCH
This search form (with id 2) does not exist!
Meet Our New Materials Library Coordinator
June 5, 2023
Get to Know Rian MacLeod
Tell us a little bit about yourself. What's your professional experience? What are you passionate about?
I have always been in design one way or another my whole life. Starting out my career at a design firm in Corona Del Mar, CA. I mostly worked on model homes for large builders in northern and southern California. Moved back to Seattle and spent many years working at Nordstrom as a fashion coordinator, producing fashion shows and trend forecasting for in the northwest and southwest region. Returning to my roots, I started an interior design business which I focused on private residential design in 2019. I am a service-oriented person with a passion for making people and surrounds feel welcoming and beautiful. It's important to me that I'm resourcing from the best reps in the industry to provide quality products to our architects and designers at AM.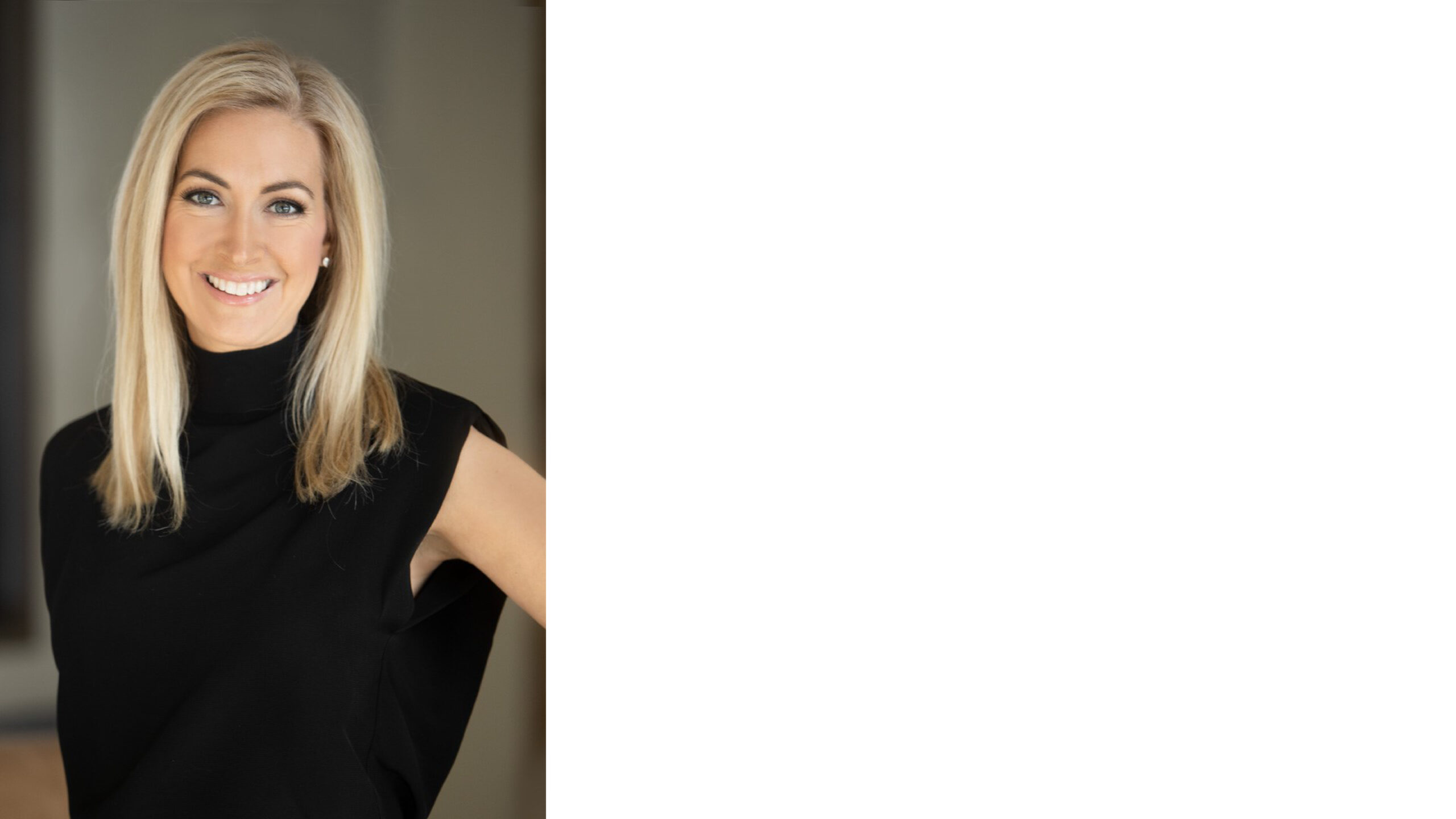 What's most exciting about your new role? What impact do you hope to have?
I've been working from home over the last few years and really missing the energy of being around creative people. It's invigorating for me to be a part of a prestigious group of designers and architects at Ankrom Moisan. I hope I can have a positive impact on the Seattle materials library by becoming a trusted resource among all the groups here at Ankrom Moisan.
What are some materials you consider particularly relevant right now?
Mindful materials. Thoughtfulness in how and where products are manufactured, the life cycle of the material and how it effects not only the environment in production but also the end user's environment.
Product innovations post-pandemic. Touchless technology in kitchens, stylish wallpaper with anti-bacterial and anti-viral properties, switchable privacy film for windows or glass partitions for interior spaces instead of blinds or curtains. There are too many innovations to list!
How do you curate a materials library that can support the variety of project types AM does (from urban living to healthcare)?
It's a dynamic balance. The most critical element is open communication with the design team and knowledge of the resources available, both digitally and locally. It helps to know which product types the designers want at their fingertips in the library and which ones they can order online or through a rep and can be delivered quickly. It's important to be responsive, flexible, and open to changing it up as needs evolve.
How do the materials needs differ between project types?
There are several factors that play into this, and it touches on everything from codes and standards to end user needs to project material goals. The requirements for flooring in a healthcare setting are going to be different from those in a hotel or a workplace lobby. The furniture and finishes we select for a senior living project need to be safe and comfortable for seniors and that often looks different from what we select for a student living project.
Any products or design trends that you're currently into?
Quiet Luxury. Approachable luxury design with a focus on a mixture of contrast textiles like leather, boucle, wool, mohair, linen, and silks in hushed warm tones and ambient light. This creates an environment not only visually pleasing and alive but also tactile.
Curves. Juxtapose the squareness of a building or room, curved furniture is making a strong presence in design. A throwback to the 70's but in updated fabrication and colors, the soft rounded and comfortable edges are a new way to add drama and ergonomics to a space.
Rian MacLeod, Materials Library Coordinator
FILTER
SEARCH
This search form (with id 2) does not exist!
Dignified Healing Spaces
May 18, 2023
Supportive Housing, Mental Health, and Addictions Treatment & Recovery
Does design have the power to enhance dignity?
Many of us have the privilege to go about our daily lives unaware of the powerful role the built environment plays in supporting our feeling of being celebrated and respected. As architects and designers, we must place inhabitants' dignity at the forefront of our design priorities. Our work has the power to create spaces that have far reaching and lasting impacts. Few places need this perspective more than spaces that serve predominantly underserved, underrepresented, or socially stigmatized communities.
To start, what is dignity?
Dignity is the right of a person to be treated ethically as well as being valued and respected for who they are. For healthcare professionals dignified care means recognizing and honoring patients' capacities and ambitions. While patient dignity is a core tenant of healthcare staff training, it is also critically important to consider the role of the built environment to support dignity for both patients and staff.
Dignity can be defined by four main factors:
Respect – Respect includes self-respect, respect for others, respect for peoples' privacy, and confidentiality.
Autonomy – Autonomy includes having choices, being able to make decisions, rights, needs, and independence.
Empowerment – Empowerment includes feelings of being important and valuable, self-esteem or self-worth, and pride.
Communication – Communication includes clear information, language, intuitive wayfinding and directional cues, and privacy.
Here are five considerations for designing dignified environments:
1. Design as a Beacon – Too often, mental health and treatment program facilities exist in hidden spaces kept out of sight from the public. We aim to create spaces which bring a sense of pride to those who enter. By considering each step of the end-user experience, from the street approach to the quality of finishes, we aim to thoughtfully apply design aesthetics to create a welcoming facility from the very earliest interactions. Welcoming patients, clinicians, and the community into a space that is beautifully designed to support the specific needs and identity of the users is a meaningful way to communicate the intrinsic value of the patients and clients within those spaces.
In initial design discussions, Compass Health requested a sense of grandeur within their new facility located in Everett, Washington. After years of making do with an aging building, the goal for their Phase II building, housing both inpatient and outpatient behavioral healthcare, was to create a space that anyone would feel proud to enter. The stigma of mental health treatment was stripped away by prioritizing a grand, double-height entry and foyer that highlights exterior garden space. The exterior finishes were selected to be warm and welcoming.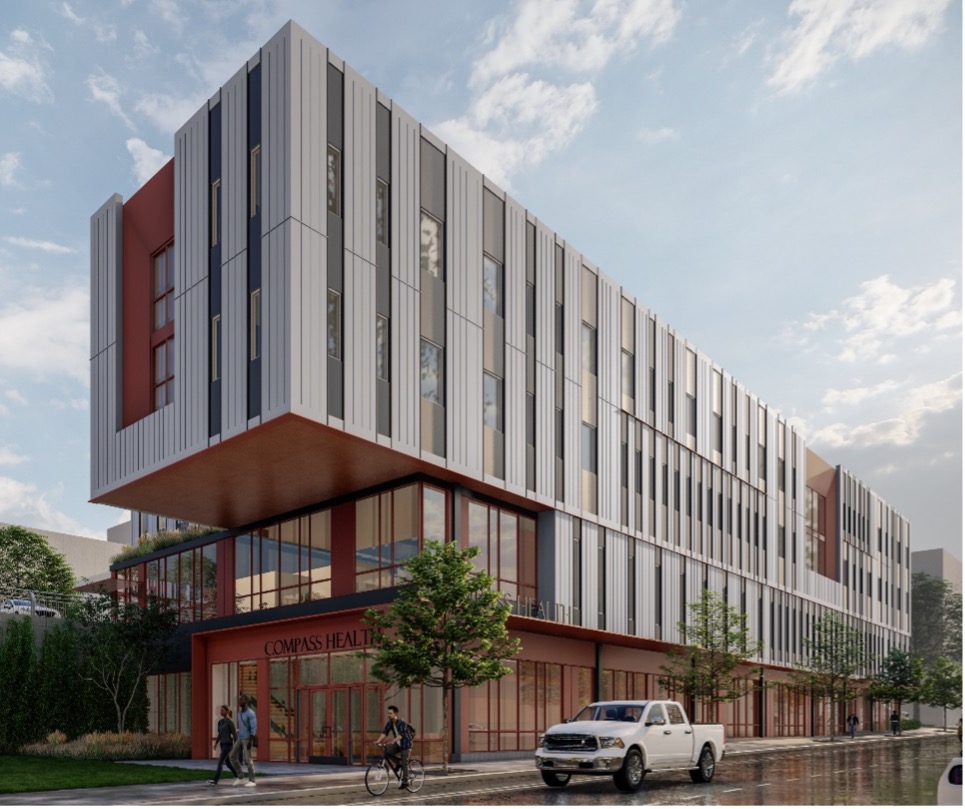 Compass Health's Phase II: The entry design uses scale, richly colored materials, and nature to evoke a warm welcome to all who enter.
2. The Power of Choice – In design, when we do not acknowledge the vast spectrum of human needs, we strip away the ability to exercise autonomy and control over our surroundings. Design that is mindful of autonomy, considers a variety of mental states, capabilities, traumas, and preferences to create dynamic spaces which allow people to choose the experience that fits their needs best in that moment. Avoiding the stress of being in an uncomfortable space allows patients and clients to receive care while in the best possible mindset. It also reduces negative associations that may become barriers for seeking care in the future. In many cases, mental health, housing, or medical facilities unintentionally strip away the opportunities for personal choice due to logistics and procedures, but thoughtful communication with providers allows designers to construct opportunities for choice and autonomy within even the highest acuity patient types.
The design team on the Alameda Senior Respite and Primary Care Facility acknowledged the importance of choice and autonomy in the design of the new 30,000 sq. ft. facility serving Alameda County in California. The design, which creates permanent supportive housing for an aging subset of the local homeless population, thoughtfully addresses the need for individual choice by completely rethinking the approach to lighting design throughout the building. Acknowledging the impact of harsh or bright lighting, uncomfortable lighting when resting, or a lack of lighting when trying to read and relax, the design team prioritized indirect lighting throughout all patient spaces, designed hallways outside of bedrooms to dim to the lowest levels allowed by code during quiet hours, and coordinated a wall sconce with controls at each bedside for residents. These simple, yet impactful, solutions allow residents to have autonomy over their surroundings in a way many of us would take for granted.
3. Safety over Security – We deserve to feel safe in our environments, and increasingly, facilities are moving towards providing a friendly face at entry points to help visitors feel welcome in lieu of uniformed security, which can be particularly traumatizing for many populations. Through collaboration with staff and clinicians, we can facilitate safety by designing clear pathways of visibility for observation and engagement that does not feel intrusive. Doing so allows visitors and residents to maintain their sense of independence and autonomy while remaining safe. Intentionally designed spaces which focus on relationship building increase the safety of patients while also increasing the likelihood of positive experiences and returns for subsequent care in the future.
The inpatient floors for Compass Health were laid out around a central nurse station allowing care teams to maintain a direct line of sight to all patient spaces, including the outdoor patient areas. Whereas other facilities require patients to be accompanied by a staff member to outdoor or group spaces, the clear paths of visibility allow patients to move from space to space unaccompanied, fostering independence while ensuring staff are aware of any interactions which may require their attention. Similarly, opportunities for passive observation in outpatient areas allow for easy circulation and a friendly face at various reception desks to assist first-time visitors and clients, as well as to foster connection with staff in various areas throughout the lobbies.

Compass Health Phase II: The building massing prioritized sightlines for the on-unit nursing and care team from the earliest diagrams (left). Interior design focused on maintaining the connection between staff and patients (right).
4. Whole Person Healing – If we consider the physical, mental, emotional, and social determinates of health in the design and programming process, we can create transformational facilities that help bolster the entire community. By creating space for additional programs and prominently locating basic needs near entries, each visitor can easily access support. Furthermore, designing medical care with counseling and housing opportunities provides a holistic approach to wellness that caters to a vast spectrum of needs, removing the barriers of care that occur when visiting many different facilities for the same services. Integrating community spaces into our designs allows additional social needs to be met that may not be related to specific medical needs, while inviting the community into spaces shared by diverse populations humanizes the experience of those seeking treatment in those spaces.
The core tenant of Central City Concern's Blackburn Center is to "help people's health through comfort, community, and safety." The center, which serves people experiencing homelessness, poverty, and addiction in the Portland, Oregon area also aims to create a supportive housing project which incorporates mental and physical health resources under the same roof. The design carefully integrates a complex series of support systems that begin on the ground floor with commons area, teaching kitchen, pharmacy, and community services. Moving up a floor, the medical clinic supports the housing residents onsite. Housing includes palliative care, two floors of single room occupancy housing, and a floor of apartments for permanent housing, which supports people nearly ready to live on their own. The design aesthetics and function aim to create a fulfilling and enriching home-like experience that bolsters residents in all aspects of health and wellness, truly treating the whole person.
5. Nature as Medicine – Biophilia states that we, as humans, are part of nature and are inherently attracted to, and supported by, natural environments. Using nature as a tool to promote healing and wellness is a key part of providing users with the respect and dignity they deserve. Many at-risk populations receive care and housing in aging spaces that do not receive quality daylight, and access to outdoors is deemed too unsafe and difficult to monitor. By incorporating nature connections such as views, natural materials, fresh air, and plants into the requirements for healing spaces, we ultimately acknowledge the humanity of the occupants within a space. Whether they are patients, residents, visitors, or staff, everybody benefits from contact with nature through positive distractions, lowered blood pressure, increased resilience to environmental stressors, and the benefit of aligning our sense of time and place with the observable natural rhythms of the world around us.
Early on in Compass Health's design process, the importance of fresh air and contact with nature was identified by the client and design team. As a result, the earliest building massing schemes explored how to bring nature as far into the building as possible. The resulting form for the inpatient floors is two separate wings positioned beside deeply cut rooftop gardens with a central connection space that serves as the primary gathering and dining area for the inpatient population. Each of the two floors of inpatient treatment have access to dedicated outdoor garden spaces that are designed to allow residents to move freely between interior living spaces and outdoor areas. Beyond the patient outdoor spaces are extensive green roofs which are visible from interior spaces in the public, staff, and patient spaces. This impactful design decision will support the healing and restorative vision of Compass Health's mission to treat the whole person.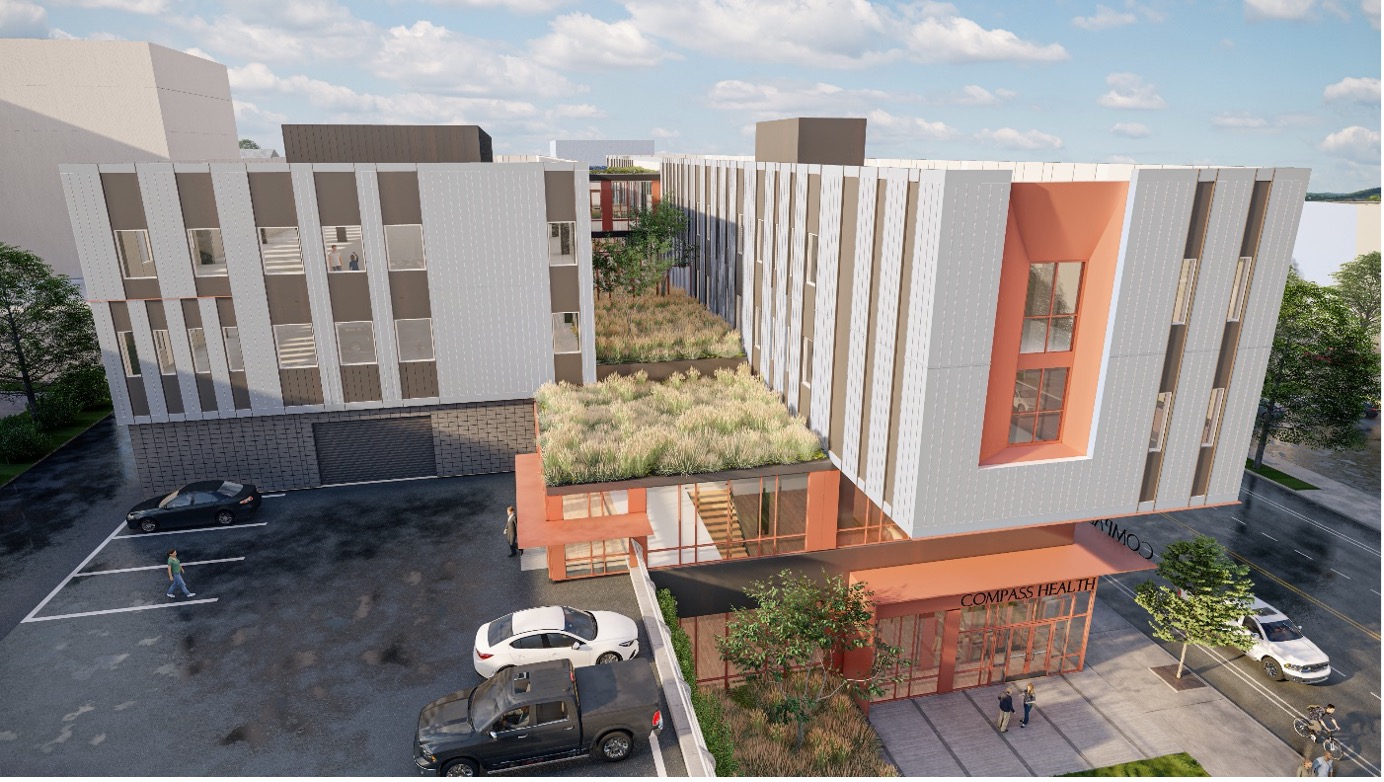 Compass Health Phase II: Both inpatient floors provide residents, staff, and visitors views of nature by utilizing the space between buildings for extensive green roofs.
Why design for dignity?
By implementing these five strategies, designers can create spaces that honor the core aspects of dignity by respecting each visitor and their unique place in the world, supporting their autonomy through choice, empower occupants as they move through the space, and ultimately communicate equitably inhabitants. The resulting designs are spaces which can be as meaningful as they are beautiful while actively participating in the health and growth of our communities.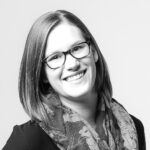 By Ashlee Washington, Senior Associate
FILTER
SEARCH
This search form (with id 2) does not exist!
Being Well
May 10, 2023
Holistic Approaches to Wellness in Urban Living
While physical health and fitness have been an important aspect of residential design for many years, it's only in the last 5-10 years that the language – and the thinking – has become more expansive. 
Wellness is the new watchword. It's not just a trend, but rather a powerful approach to residential planning, design, and programming that has the potential not only to improve your residents' lives, but your bottom line, driving demand and tenant loyalty.
Wellness, approached thoughtfully and executed with purpose, is more than an amenity, it's a business strategy. 
Read on…
FILTER
SEARCH
This search form (with id 2) does not exist!
The Office as Ecosystem: Strategy 5
April 11, 2023
Culture-First Design for an Engaged Employee Ecosystem
We're all feeling the effects of the boom-bust economic cycle, and it makes it hard to know where to focus the attention when it comes to building a thriving workplace. How much can and should we invest in an office environment when the people who inhabit it are more transient than ever?
Here at Ankrom Moisan, we've been inspired by clients and corporate leaders that are doubling down on their workplaces during these unprecedented times. They've sought to build spaces that not only reflect their values, but also allow their employees to experience them and live them out in their daily work. This kind of long-term, culture-centric approach to the workplace can be more powerful than any training tool or company retreat, with longer-lasting returns, as the message gets reinforced every day.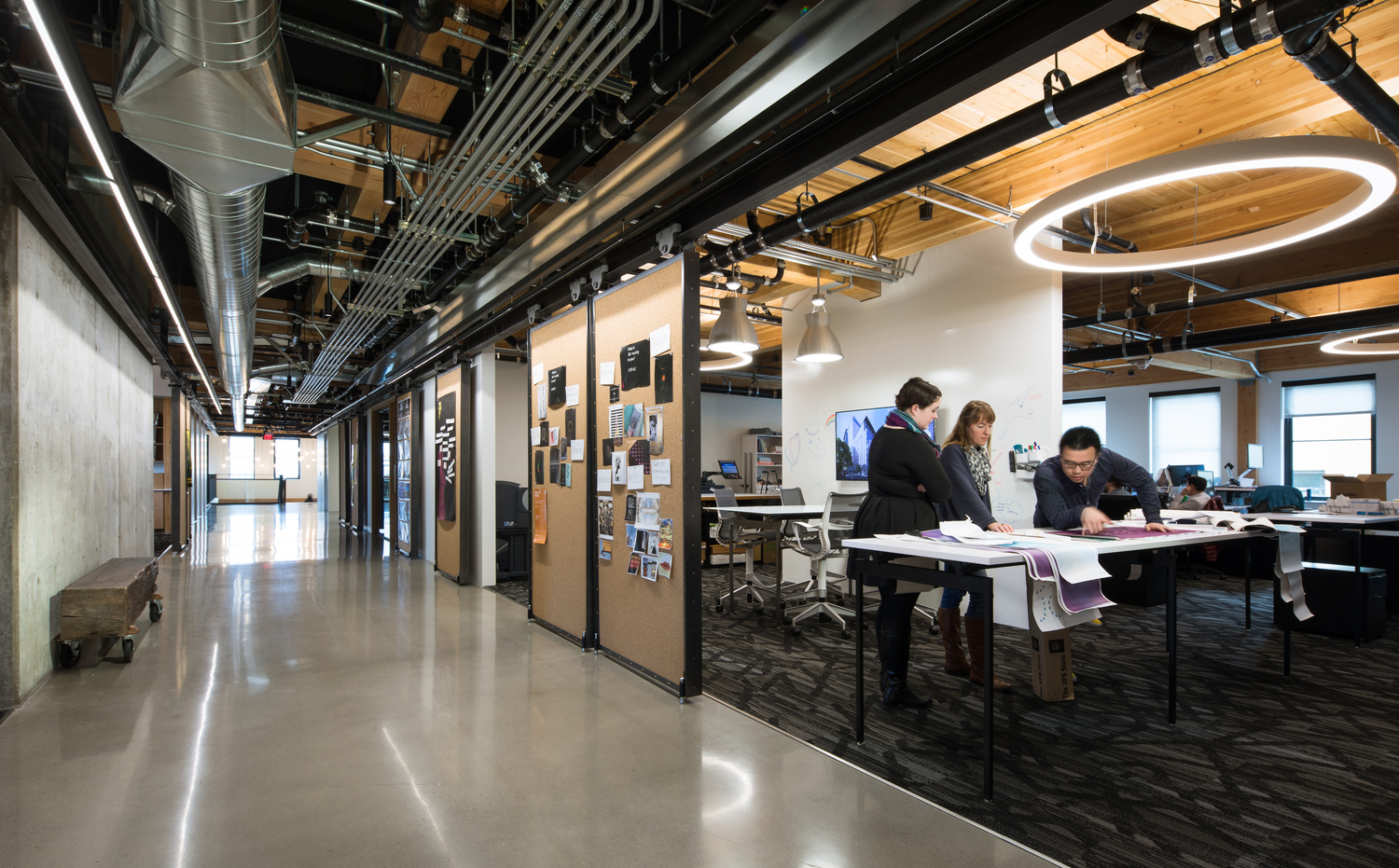 Ankrom Moisan, Portland, Oregon
What do we mean by culture-first design? It's a translation of company values and brand personality into design imperatives. For instance, a company that prioritizes continual learning might integrate an auditorium-style space for seminars, speakers, and certification classes. Display walls might be added near each department to allow groups to highlight key aspects of their work, accomplishments, or projects-in-progress, so others can better understand what they do. A casual meeting area might do double-duty as a mini library, curated with the help and suggestions of employees. The possibilities are endless, but when focused on what your company uniquely values, they also become an exciting, impactful reinforcement of what really matters.
Feeling inspired and want to apply ecosystem thinking to your workplace? Read our full strategic roadmap here, or reach out to our team anytime. We are here to help you and your employees thrive.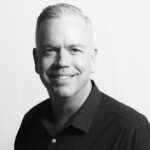 Michael Stueve, Principal, UX Strategy 
Banner photo: Community Transit of Snohomish County, Everett, Washington
📸: Aaren Locke
FILTER
SEARCH
This search form (with id 2) does not exist!
The Office as Ecosystem: Strategy 4
April 4, 2023
New Ways to Meet
Running a productive meeting today is a virtual minefield. With remote participants, on-site attendees, a variety of videoconferencing resources, and let's face it, more meetings than anyone really has time for, it's both more essential, and more difficult, to get meetings right.
We've leaned hard on technology over the past 3 years, but it's time to give design its rightful role in the conversation. While what's happening on screen matters, the places and spaces we meet can contribute significantly to a better overall experience.
The challenge at hand is to make the experience more equitable for all attendees, whether in-person or remote. We've heard stories of in-person meetings with 50 people all in one room and logged in to Zoom, so that the 5 people who were joining remotely would not be left out. While a noble effort toward creating an equitable experience, there has to be a better way.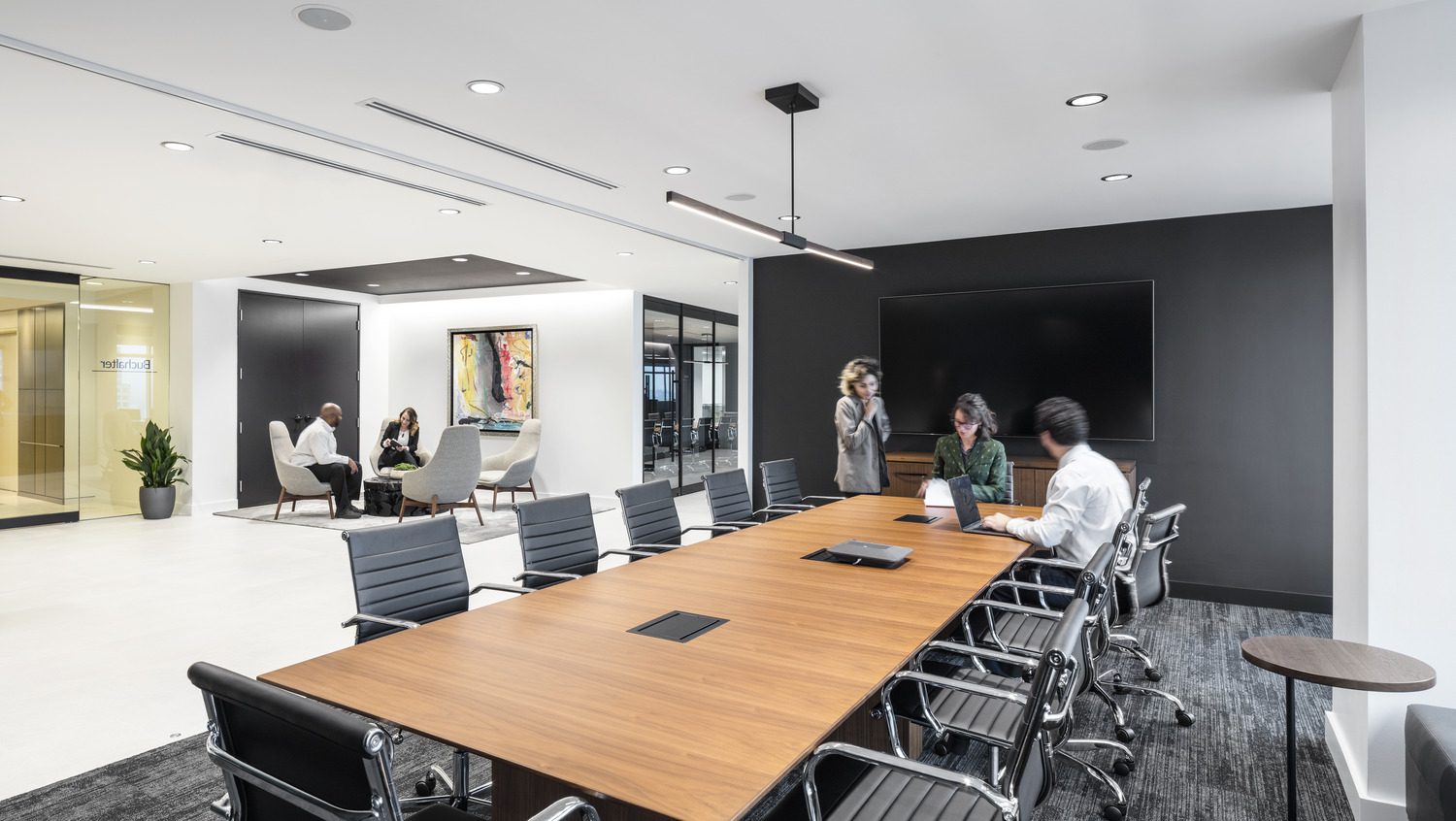 Buchalter, Portland, Oregon
📸: Magda Biernat
The truth is that the implementation of a few design strategies can make a significant difference. For instance, lighting, materials, and color palettes that read well on-camera and feel good in-person can equalize the experience. Room orientation, table layouts, and careful screen placement can bring remote attendees tableside and minimize the tendency to leave people out of the conversation. Thoughtful sound design with an eye (and ear) toward an optimal acoustical experience for those in-person and joining remotely ensures everyone has a chance to be heard.
Eager to solve the problem of mediocre meetings? We explore more meaningful meeting and workplace design strategies in our strategic roadmap, The Office as Ecosystem. Check it out here.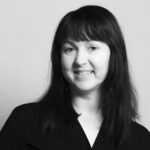 Bethanne Mikkelsen, Managing Principal, Interior Designer
Banner photo: 2201 Westlake, Portland, Oregon
📸: Moris Moreno
FILTER
SEARCH
This search form (with id 2) does not exist!
The Office as Ecosystem: Strategy 3
March 28, 2023
The Not-So-Office Office
The traditional idea of an office was losing appeal well before the pandemic made it obsolete. As wireless technology made it possible for people to untether from their desks, many found they liked working in other environments that, while not designed for work, were conducive to it.
Those environments, such as coffee shops, co-working spaces, hotel lobbies, and living rooms, in many ways represent the antithesis of office design and décor. Feminine, nurturing, and sensorially engaging, the comfort they offer seems at odds with productivity.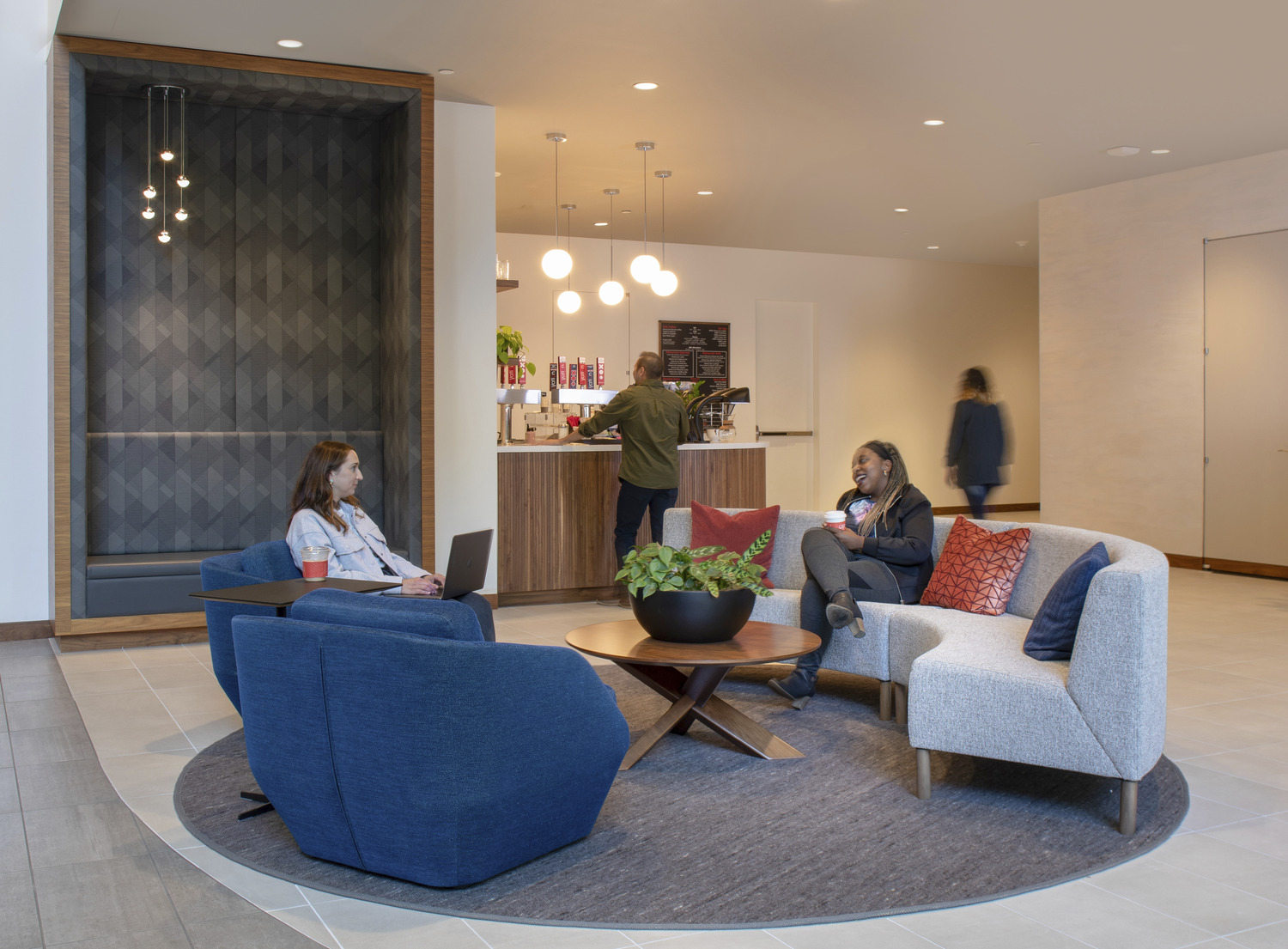 Moda Tower Lobby, Portland, Oregon
📸: Cheryl McIntosh
Progressive workplaces, however, are finding the opposite to be true. Workplace design that's informed and inspired by the principles of residential, food and beverage, hospitality, and retail sectors is helping drive employee satisfaction and the desire to be in the office, without sacrificing the need for work to get done.
Applying this cross-disciplinary approach requires a nimble team willing to seek inspiration from a wide array of sources. It also requires attention not just to what your office enables employees to do, but attention to what and how it makes them feel.
As with each of the strategies explored in our The Office as Ecosystem series, the benefit also extends to the bottom line. When employees feel engaged and inspired, and their needs addressed, they can contribute in more meaningful ways to the business at hand.
Eager to see this strategy in action? Check out the full series, The Office as Ecosystem, here, with inspiring case studies and examples of ecosystem-thinking applied in the real world.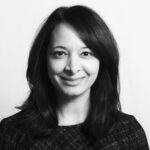 Erica Buss, Senior Associate, Research & Information Services Manager
Banner photo: Community Transit of Snohomish County, Everett, Washington
📸: Aaren Locke
FILTER
SEARCH
This search form (with id 2) does not exist!
The Office as Ecosystem: Strategy 2
March 21, 2023
Building a Commute-Worthy Workplace
Improving an office ecosystem only pays off if employees actually come into the office to experience it. And what gets employees into the office? Studies show the strongest incentive isn't a free lunch, dry cleaning services, or foosball tournaments. It's other employees.
That means a commute-worthy office is, in essence, one that builds community. The table stakes, like good coffee and comfortable surroundings, are essential, but the communal energy that can't be replicated at home is the true galvanizing force to get people there on the regular.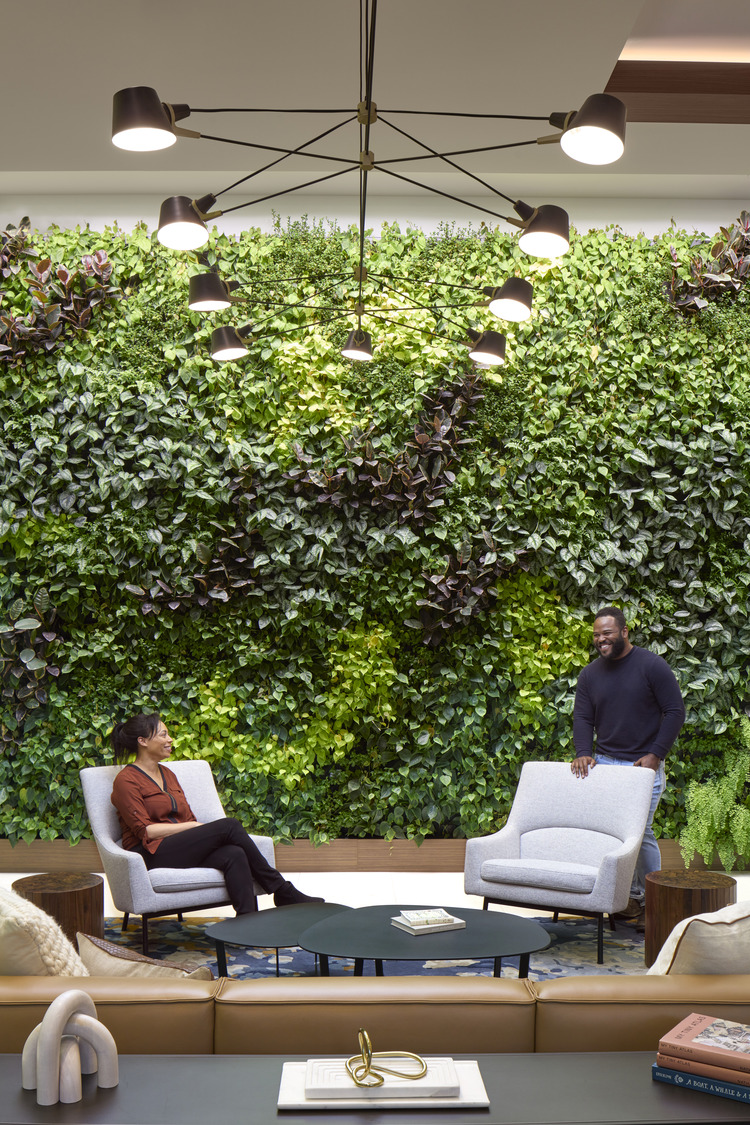 2201 Westlake, Portland, Oregon
📸: Moris Moreno
And it turns out, that communal energy is rarely serendipitous. It's carefully designed into the space. A strategic approach to desk density can create the right level of buzz and activity without sacrificing employees' abilities to concentrate. A variety of thoughtfully designed spaces for spontaneous and planned collaboration can get people talking and building deeper ties. Areas for curated surprises and engaging employee programming reinforce a sense of belonging to a company that is creative and cares for its people, while also creating reasons to get people together.
When your employees can get their work done anywhere, workplace design stops being about desks, chairs, screens and printers, and starts being about the interactions that make work worthwhile.
Want to learn more? Check out our full strategic roadmap, The Office as Ecosystem, here, or watch this space for our next installment, "The Not-So-Office Office," coming next week.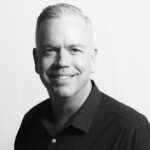 Michael Stueve, Principal, UX Strategy 
Banner photo: Buchalter, Portland, Oregon
📸: Magda Biernat
FILTER
SEARCH
This search form (with id 2) does not exist!
The Office as Ecosystem: Strategy 1
March 14, 2023
The Office Gets Personal (And the Ecosystem Thrives)
The Office as Ecosystem approach has 3 key tenets:
The well-being of one lifts the prospects of all
Fostering connections between people is the primary function of the office
Productivity is a by-product of belonging
When we think about and design for the office as an ecosystem, we're essentially saying that if one area, department, or person is underserved, the workplace as a whole will suffer. Likewise, we acknowledge that moves toward inclusion, equity, and belonging benefit not just the person or people for whom they are taken, but everyone in the greater workplace community.
This kind of people-first thinking and design can manifest in small, easy-to-implement tactics, as well as larger, systemic shifts.
At a systemic level, there's a paradigm shift from the office in service of a business function to an office in service of individuals, each of whom brings different needs as well as gifts to the ecosystem. This requires abandoning both the one-size-fits-all, as well as the set-it-and-forget-it mindsets. Instead, it requires companies to embrace custom solutions, curiosity, and continuous improvement.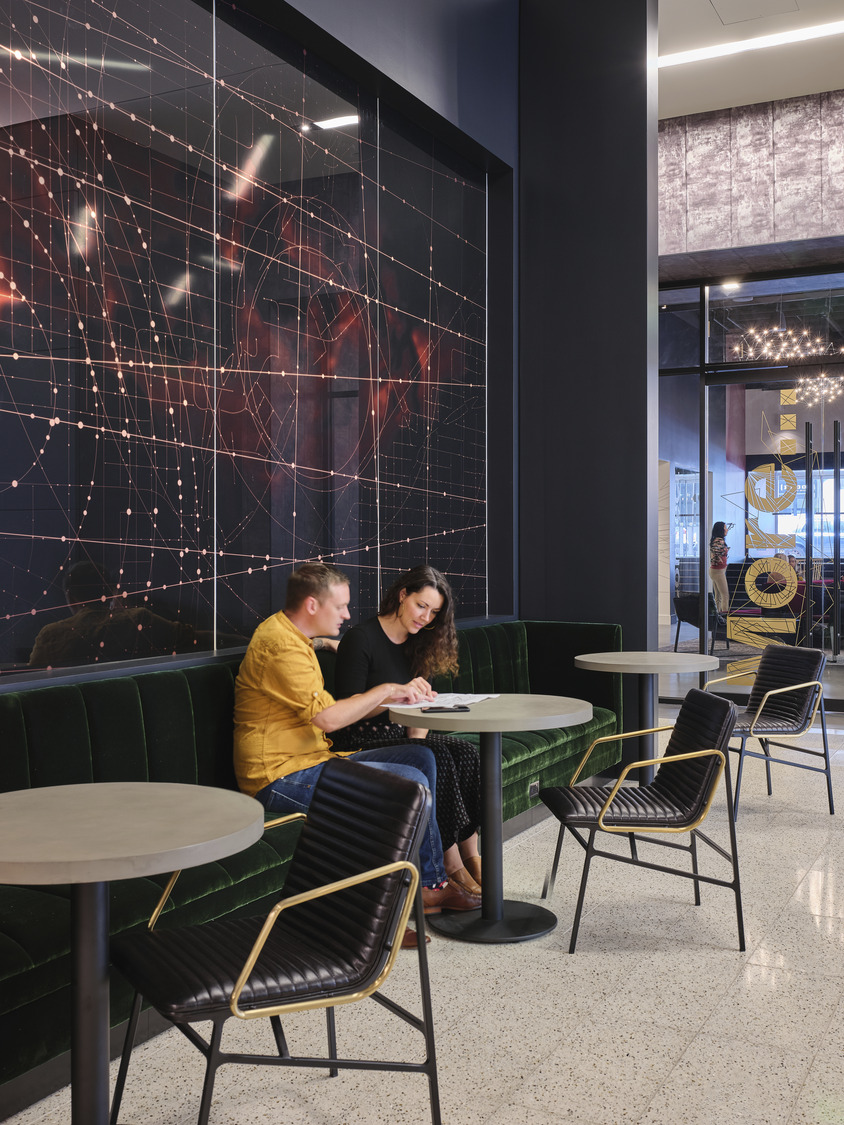 Aspect, Portland, Oregon
📸: Christian Columbres
This can be as simple as inviting a wider array of people with a more diverse set of perspectives to the proverbial table when it comes to office planning and design, asking what they need and building solutions together. Truly ecosystem-focused companies might even go a step further and imagine the needs of future staff and visitors, envisioning a truly welcoming environment for people of all abilities and backgrounds. In this way, companies become attractive to a wider, more diverse, and more engaged talent pool, and avoid the need to react and retrofit with each new hire.
Tactically, there are new, people-first solutions emerging every day that allow workplaces to serve the needs of the individuals within their workforce. Straightforward but ingenious solutions, such as furnishings that support fidgeting or fit a variety of body types not only accommodate differences but celebrate them. Visual cuing systems for d/Deaf persons meet a specific need, but also raise the consciousness of everyone in the office about the myriad ways people receive and process information. Imagine the impact when that understanding gets translated to customer, client, or shareholder interactions. When people-centered design becomes the "norm," everyone in the workplace community – and often well beyond it – benefits.
Want to learn more? Check out our full strategic roadmap here, or watch this space for our next installment, "The Commute-Worthy Workplace," coming next week.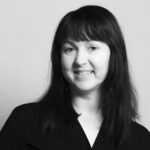 Bethanne Mikkelsen, Managing Principal, Interior Designer
Banner photo: Fox Tower Green Room, Portland, Oregon
📸: Shelsi Lindquist
FILTER
SEARCH
This search form (with id 2) does not exist!
The Office as Ecosystem
March 7, 2023
5 Ways to Design for the Workforce You Have Now and the Workforce You Want in the Future
Our workplace design team has a unique window into the changing nature of work, and the challenges that companies have keeping up with it. Every client meeting we attend, and every new design request we field, gives us a view of what's really going on in today's offices.
Late last year, we started to see some patterns emerge in the conversations we were having with clients about their workplace needs. And those patterns lined up with some trends and tactics we'd been incorporating into our projects.
It just made sense, then, to turn those patterns into a strategic roadmap our colleagues and clients could use as they are all rethinking what the workplace looks like. It examines the ways we need to shift our thinking about the roles, both functional and emotional, that offices play in workers' lives today, with lots of examples and ideas to get begin the journey of workplace transformation.
We call the overarching approach "The Office as Ecosystem," because it acknowledges that the workplace is an interconnected environment, where the well-being of one lifts the prospects of all.
If you've been grappling, as so many companies have, with a changed workforce and a not-so-relevant workplace, maybe a shift to ecosystem-thinking is in order.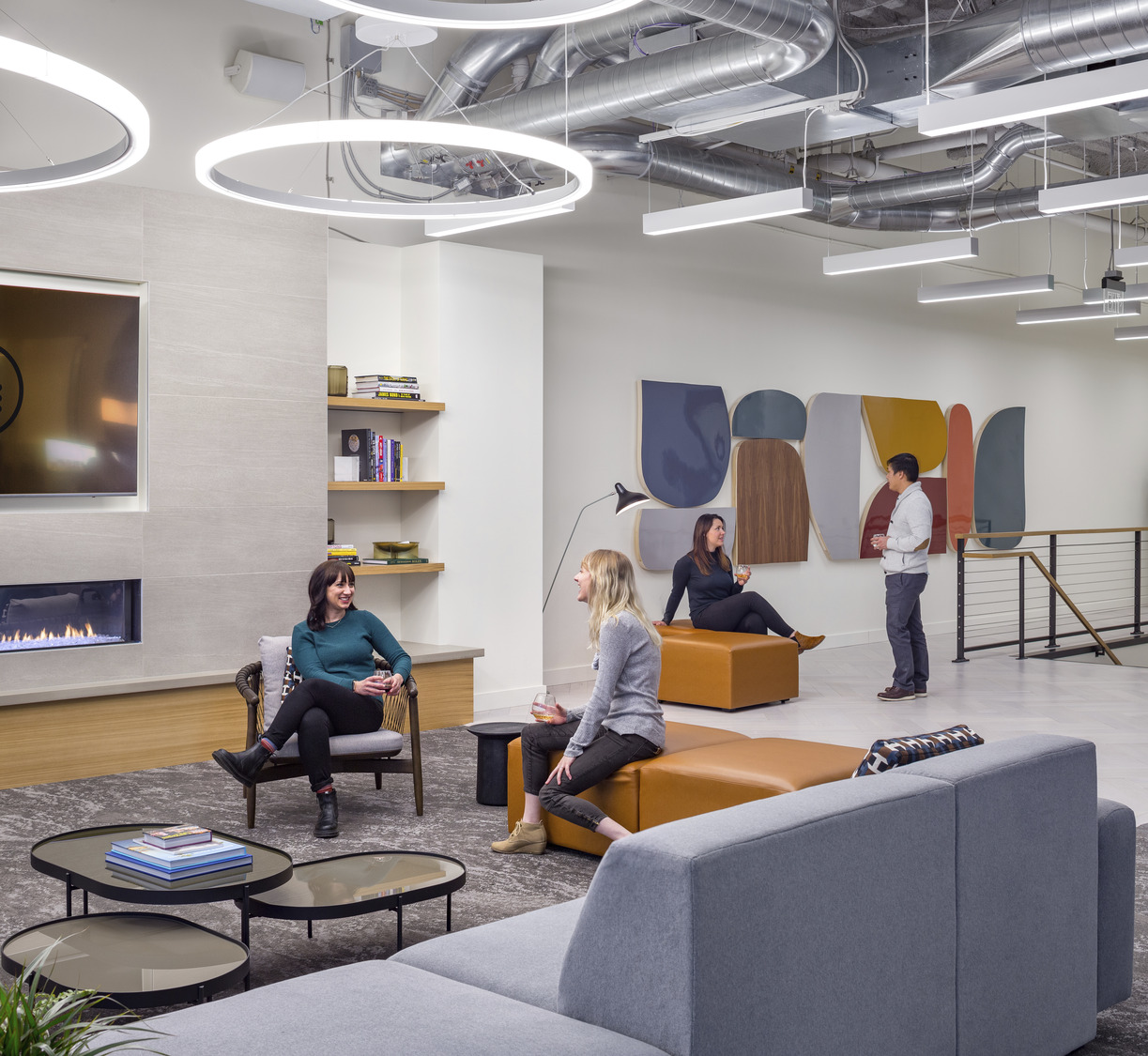 Archivist Capital, Portland, Oregon
📸: Josh Partee
Check out the full strategic roadmap here, or watch this space for each installment, starting next week:
Part 1: The Office Gets Personal
Part 2: The Commute-Worthy Workplace
Part 3: The Not-So-Office Office
Part 4: New Ways to Meet
Part 5: Culture First Employee Engagement
(each Part will be hyperlinked once the blog post launches)
Banner photo: Buchalter, Portland, Oregon
📸: Magda Biernat
FILTER
SEARCH
This search form (with id 2) does not exist!
Living Our Hows Series
March 1, 2023
Lead with our heart. Share openly. Embrace change. Have fun with it. Be yourself. Trust.
These are our Hows, the values by which we work and play. We created our Hows a few years ago through a decade-long process (stay tuned for a future post detailing that process!). We encourage everyone to show up in life and at work authentically, to seek connections and embrace the work we do with enthusiasm and flexibility. We're a hybrid firm, and we work differently.
Our workplace design team has put together a six-part series that touches on our Hows and the way they come to life at AM. Click the links below to read each article in the series.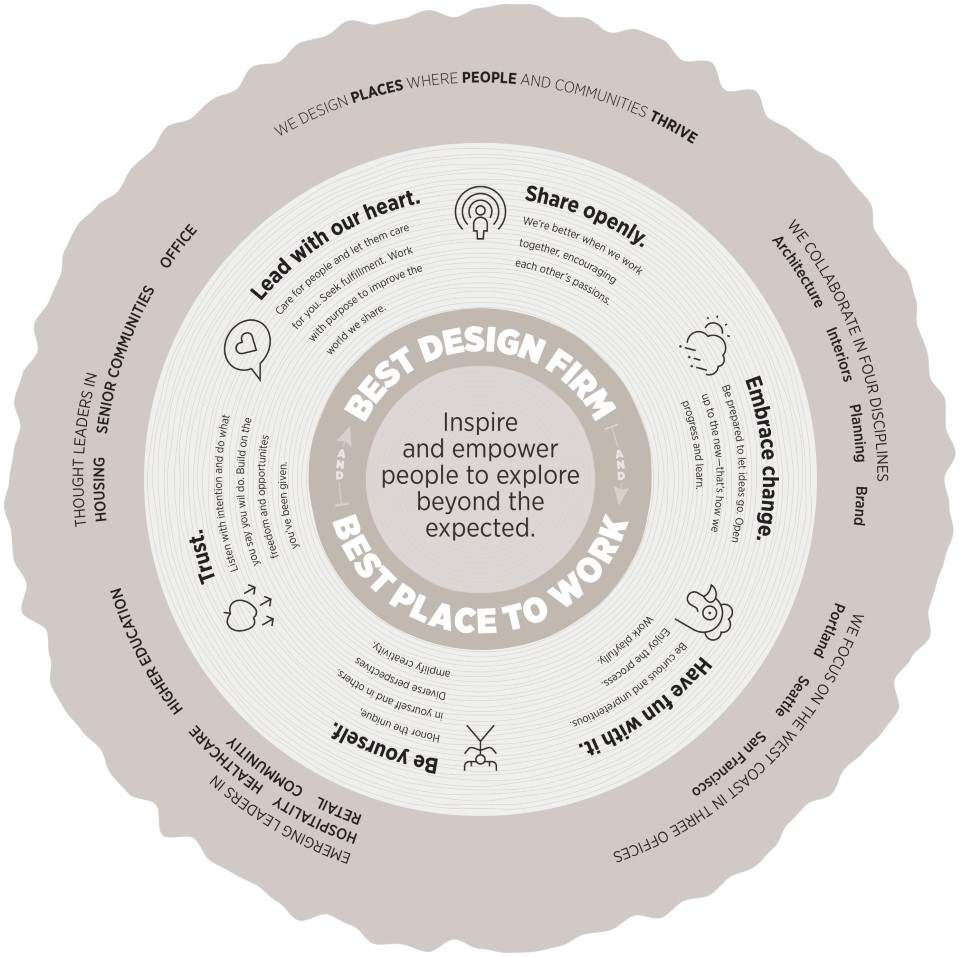 FILTER
SEARCH
This search form (with id 2) does not exist!
Connected Senior-Living
November 30, 2022
Holden of Bellevue
Holden of Bellevue has received an INaward from the IIDA Northern Pacific Chapter. This senior living center won in the category of "INhome" thanks to its community-focused design.
A community within a community.
Bellevue, Washington is remaking its identity from suburban and car-centric to dense and pedestrian-oriented, a shift that includes emphasizing light rail transit and walkability for people of all abilities and ages. More broadly, a growing trend in senior community design brings senior living back into urban centers from the suburbs while adding public programming to planning that, until recently, was exclusively private. Our design for Holden of Bellevue focuses squarely on these priorities.
Not only does Holden of Bellevue bring senior community living from the suburbs into the city, it exemplifies infill development. Where the site was once a low-rise, low-density medical building, Holden is now a seven-story, 136-unit community with a real presence.
A critical part of our development began with a new pedestrian connection, running through the site's long city block. Before, it wasn't possible to quickly walk from one side of this sprawling block to the other. But with Bellevue including through-blocks for pedestrians in their downtown zoning code, our design for Holden of Bellevue halves the superblock to a more walkable scale, places its parking and main entry in an internal lot, and lays the framework for future urban development.
Connection to the neighborhood.
Designed for seniors who need varying levels of care, and want ready access to downtown Bellevue's amenities, Holden of Bellevue sits one block from Bellevue's upcoming East Main light-rail station. Its contemporary design language, active street-facing retail, and pedestrian passageway contribute to the neighborhood's street life, as does its location, easily reached by families who live and work in Bellevue.
The Salon and Bistro, located on the ground-floor, are open to the public which creates opportunities for community connection and engagement. We designed these spaces to have a bold look: sparkling gold, metallics, dramatic lighting, and plenty of options for varying experiences. This creates a contemporary feel that connects to the vibrant urban fabric of the community.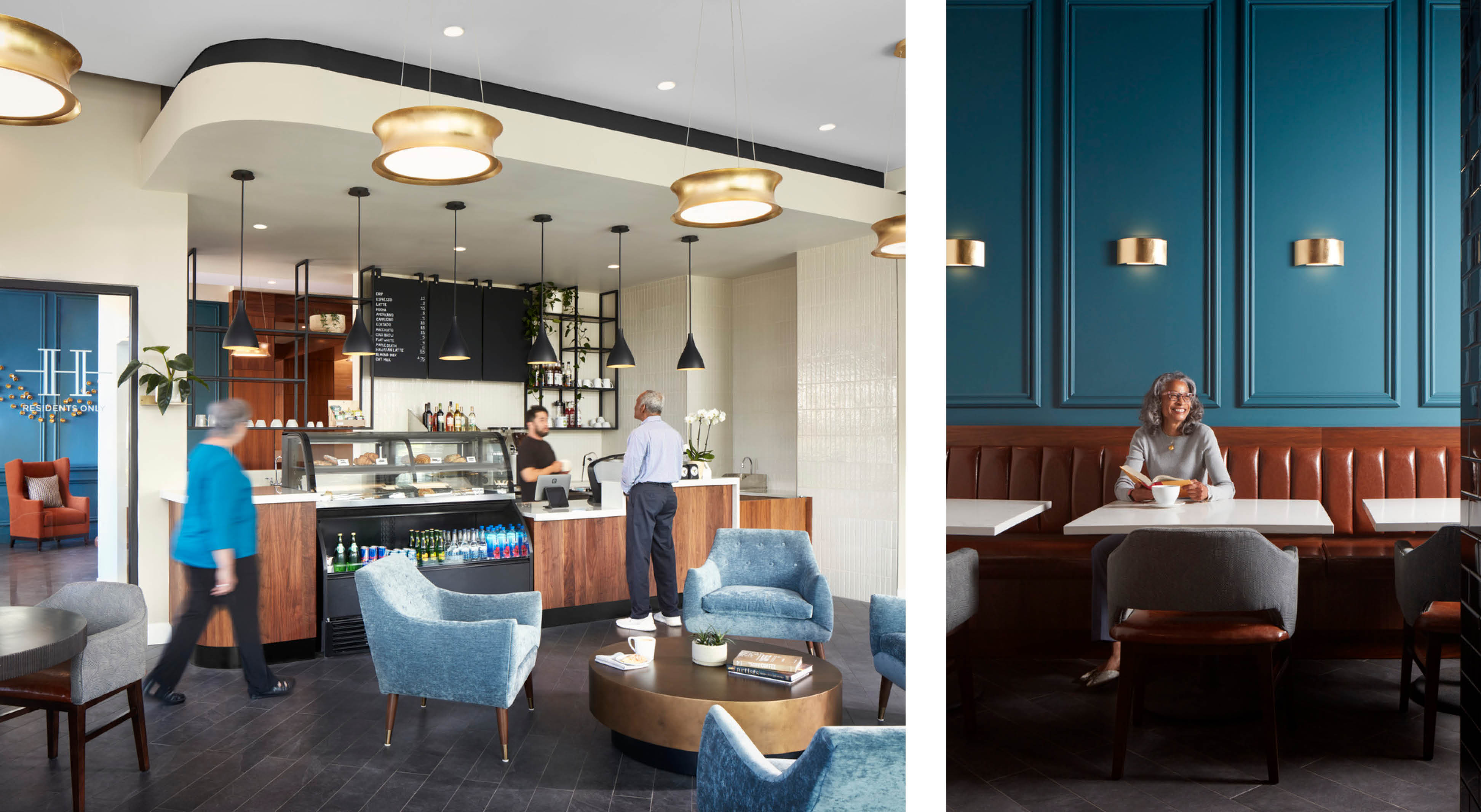 Connection amongst residents and families.
Inside, our interior design program promotes community building through connection. Luxurious, hospitality-influenced amenities prompt seniors to get together outside their individual residences for shared mealtimes, social events, and fitness.
Knowing that dining is an essential social anchor in people's lives, we used it as an opportunity for connection amongst Holden of Bellevue's residents.
To offer multiple dining experiences, we designed an open-plan dining room divided into two halves by a partial-height wall with patterned metal screens above. On one side, we designed a two-sided gas fireplace; on the other, an open kitchen with a large, pass-through window. Both halves offer two separate but related dining experiences.

Our calming memory-care amenity space, too, is open and centrally located. The living room opens to dining and an intimate residential kitchen that leads to other activity spaces. A covered courtyard gives Holden of Bellevue's memory-care residents year-round access to the fresh air outside.
The main lobby opens to the living room, bringing a warm, residential feeling to this space. The two-sided gas fireplace, clad in onyx tile, is shared with the equally luxurious dining room. Stretched fabric acoustical ceilings reduce echoes and background noise, adding to this community's sense of comfort and calm. And of course, our design includes wellness amenities for all residents, including, a well-appointed fitness room for yoga and chair exercises. When necessary, this opens to the adjacent activity room for large-group activities.

Every material, detail and layout was intentionally crafted to foster community by connecting residents to each other, to their families, and to their city.
_________
Consultants:
Landscape Architecture
Fazio Associates
Structural Engineering
Bykonen, Carter, Quinn
Envelope Consulting
Cross2 Design Group
MEP Design-Assist
Rushing
Civil Engineering
Bush, Roed, and Hitchings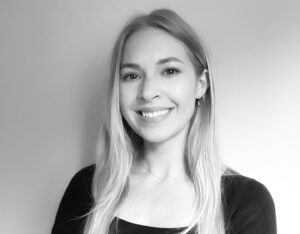 by Mackenzie Gilstrap, Sr. Marketing Coordinator
FILTER
SEARCH
This search form (with id 2) does not exist!
Employee Spotlight: Jenna Mogstad
November 22, 2022
Emerging Professional of the Year
Last month Interior Designer Jenna Mogstad was named the 2022 Emerging Professional by IIDA's Oregon Chapter. after being nominated by several of her AM coworkers.
Jenna, who has been with AM for 6 years, has excelled as a designer for many reasons. But perhaps her greatest strength is her passion. As her manager and mentor, Cindy Schaumberg, describes it, Jenna "puts her heart into each project."

Jenna is fascinated by the psychology of interior design and she approaches her work with a sense of advocacy—taking great care to ensure that the end user will be positively impacted by her projects.
Driven by a desire to help people heal, she gravitates towards trauma-informed design and often applies her skills to affordable housing projects. Jenna enjoys this work because she recognizes that it has a significant impact on people's lives. Her designs have the power to help the residents of affordable housing communities to feel a sense of safety and stability.
Jenna is particularly proud of her current project Meridian Gardens, an 85-unit supportive housing community designed to serve individuals who are experiencing or at risk of homelessness and are receiving substance use disorder treatment.
Jenna's passion for design is apparent to everyone working alongside her, as the nominations will attest. They describe someone who "embodies curiosity, empathy, and the ability to innovate" with a "drive to improve herself and the field of interior design."
Jenna is well-deserving of the title "Emerging Professional of the Year" and we're incredibly proud to have her on our team.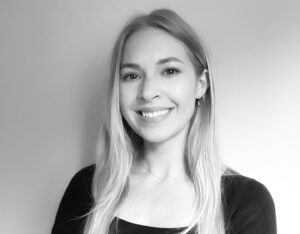 by Mackenzie Gilstrap, Sr. Marketing Coordinator
FILTER
SEARCH
This search form (with id 2) does not exist!