September 13, 2022
Our Experience and Expertise Lead to Successes
Over the last several years, more demand in smaller markets has resulted in increased proposals for larger scale developments. These jurisdictions have not previously had to review projects that utilize code criteria that are unique to larger building types. 
From the construction permitting point of view, bigger buildings have different codes, and those codes have different interpretations from city to city, and sometimes reviewer to reviewer. 
Jurisdictions are experts at the familiar but can often be resistant to the new. Given the role that building officials play in safeguarding the health, safety, and welfare of their community, a conservative approach to new code criteria is a reasonably common practice.  
Our experience in jurisdictions with more complex code usage can help clients understand the way others have successfully worked with designers to implement unfamiliar strategies in code compliance. 
Our expertise in larger buildings in bigger markets can be valuable with code analysis and interpretation in smaller markets, both from the designer and reviewers' points of view.  
We have consistently seen that building official/fire marshal engagement prior to submittal is key. Meeting early and often minimizes unforeseen issues arising during plan check review. Our history of discussions/solutions from multiple jurisdictions allows for specific issues to be flagged and addressed with real-world applications that have been proven to be successful. 
We have found that when discussing podium construction there are several key elements to consider within the wood-framed components that differ from applications that do not include a concrete podium. Here are a few key items to consider:  
Type III: A wood construction with two-hour rated exterior walls, from the inside and out.


When building height exceeds 70 ft., this construction type allows for building heights up to 85 ft., and requires non-combustible exterior wall construction, commonly achieved through the use of fire-retardant treated lumber. Cladding and its support elements must also be non-combustible above 40 ft. Critical considerations include close study of the highest occupiable floor level based on fire access set-up point. If the lowest point of fire access results in a dimension to the highest occupiable floor level that exceeds 75 ft., then high-rise criteria become applicable. Cost typically limits high-rise construction to projects which far exceed 75 ft. height. Designers must consider this cost impact, especially when contemplating occupied roof decks, which some jurisdictions will allow to exceed the 75 ft. height, while others will not.

 
Project Example – Hudson on Farmer (Farmer Arts), Tempe, AZ (Framing construction, completed building)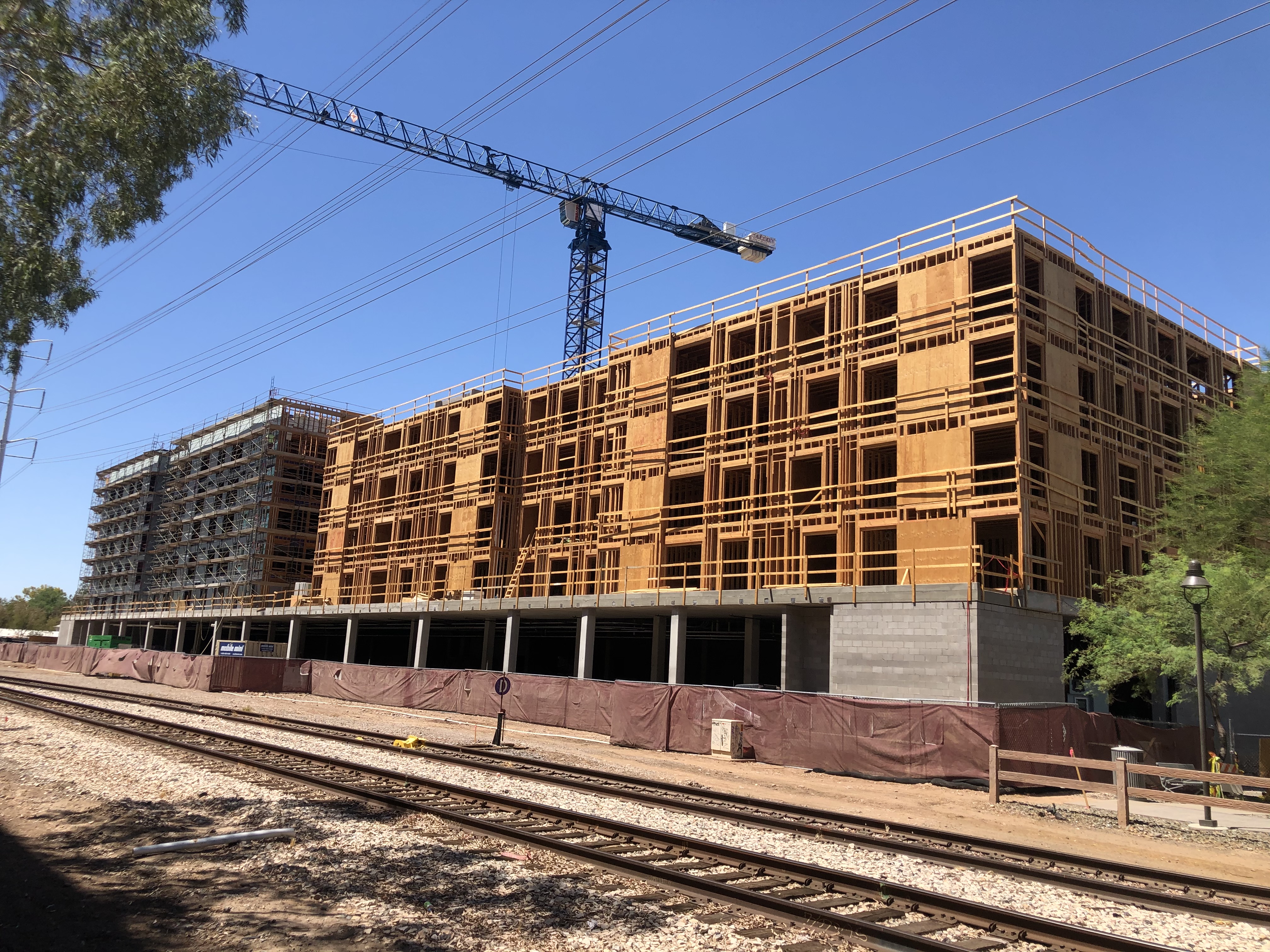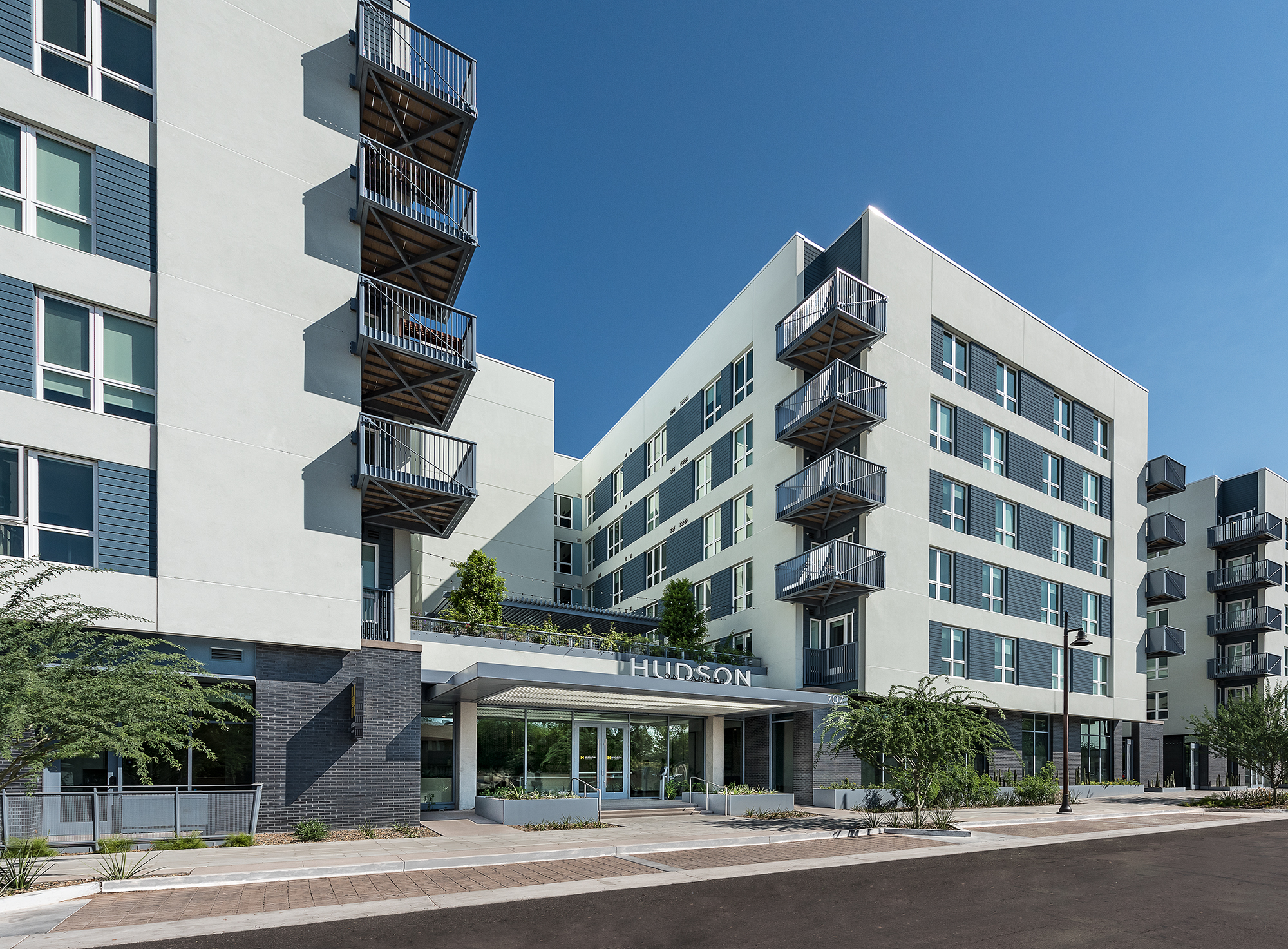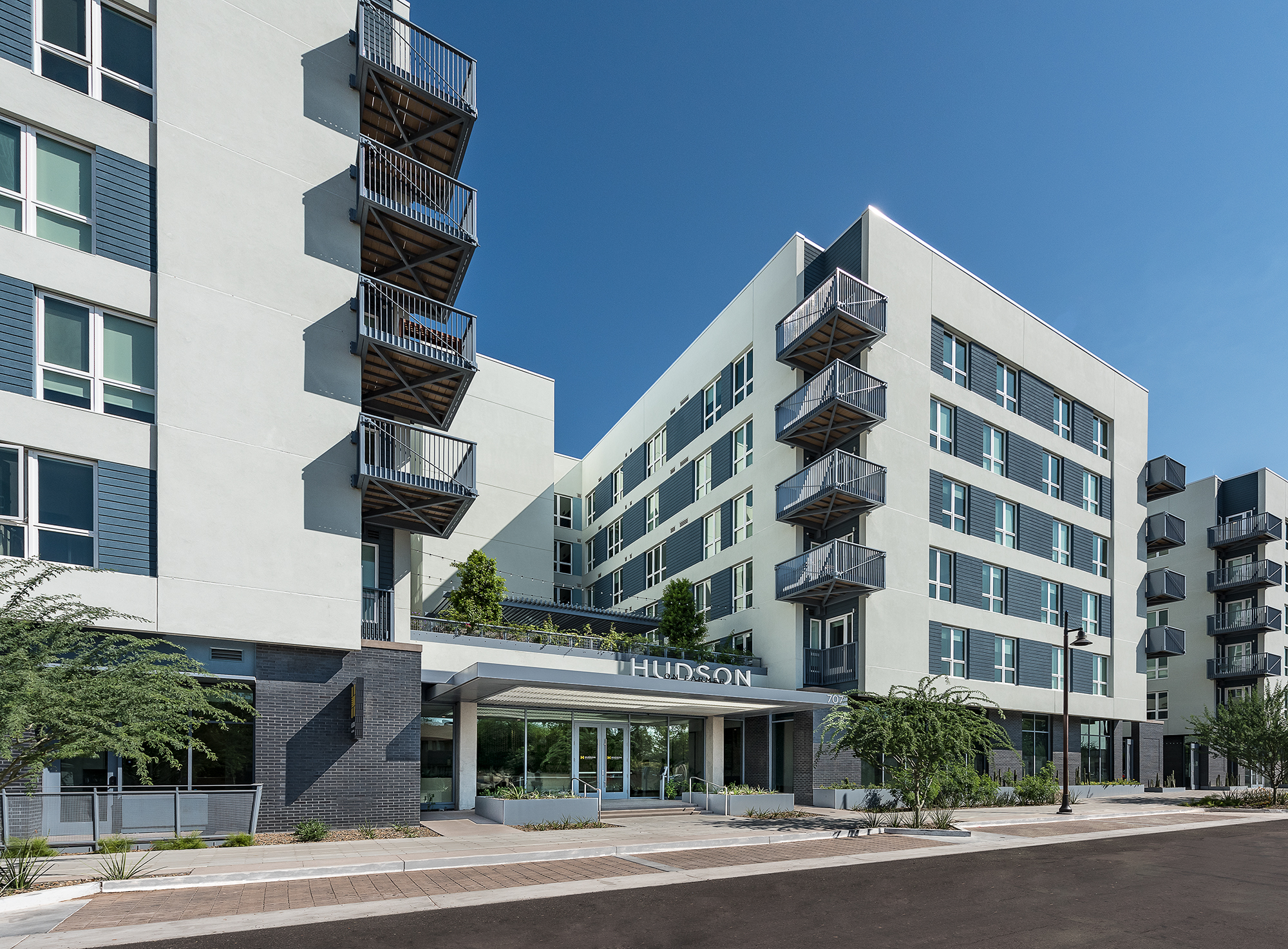 Type V: A wood construction with one-hour rated exterior walls from the outside.


When construction does not exceed 70 ft. this construction type allows for reduced costs and more easily managed fire resistivity criteria. Building area is limited, and in many cases fire walls within the building are required to compartmentalize the structure. For multifamily buildings, corridors penetrate these walls requiring rated opening protection. Although these walls add cost, they provide an opportunity to reduce the number of stairwells when used as horizontal exits between building compartments. Designers must consider how, and when, to use the horizontal exit tool, ensuring that no more than half of the required exits from a floor level are provided by horizontal exits. Additionally, these opening assemblies can be provided via several options, including manufactured assemblies, and custom specified components. Designers must consider the comparative costs of the different approaches and the capacity of the project's general contractor to manage the installation of the selected approach.

 
Project Example – Modera Northgate, Seattle, WA. (Final rendering, floor plan compartment diagram)  


Type I: Podium/basement non-combustible construction of one, two, or three levels can be provided as a podium for multiple stories of wood construction above.


The ability to allow for the wood frame construction type of the building above to penetrate the podium reduces costs when stairs are able to be built of wood. Exterior wall framing must be built of non-combustible framing, however, when using metal studs, exterior insulation is often required to meet energy code insulation values. Using fire-retardant treated lumber can be an effective tool in allowing for exterior sheathing and cladding planes to align across the podium level.

 
Project Example – Canopy (Shea Aurora) Phase II, Shoreline, WA (podium construction photo, final rendering)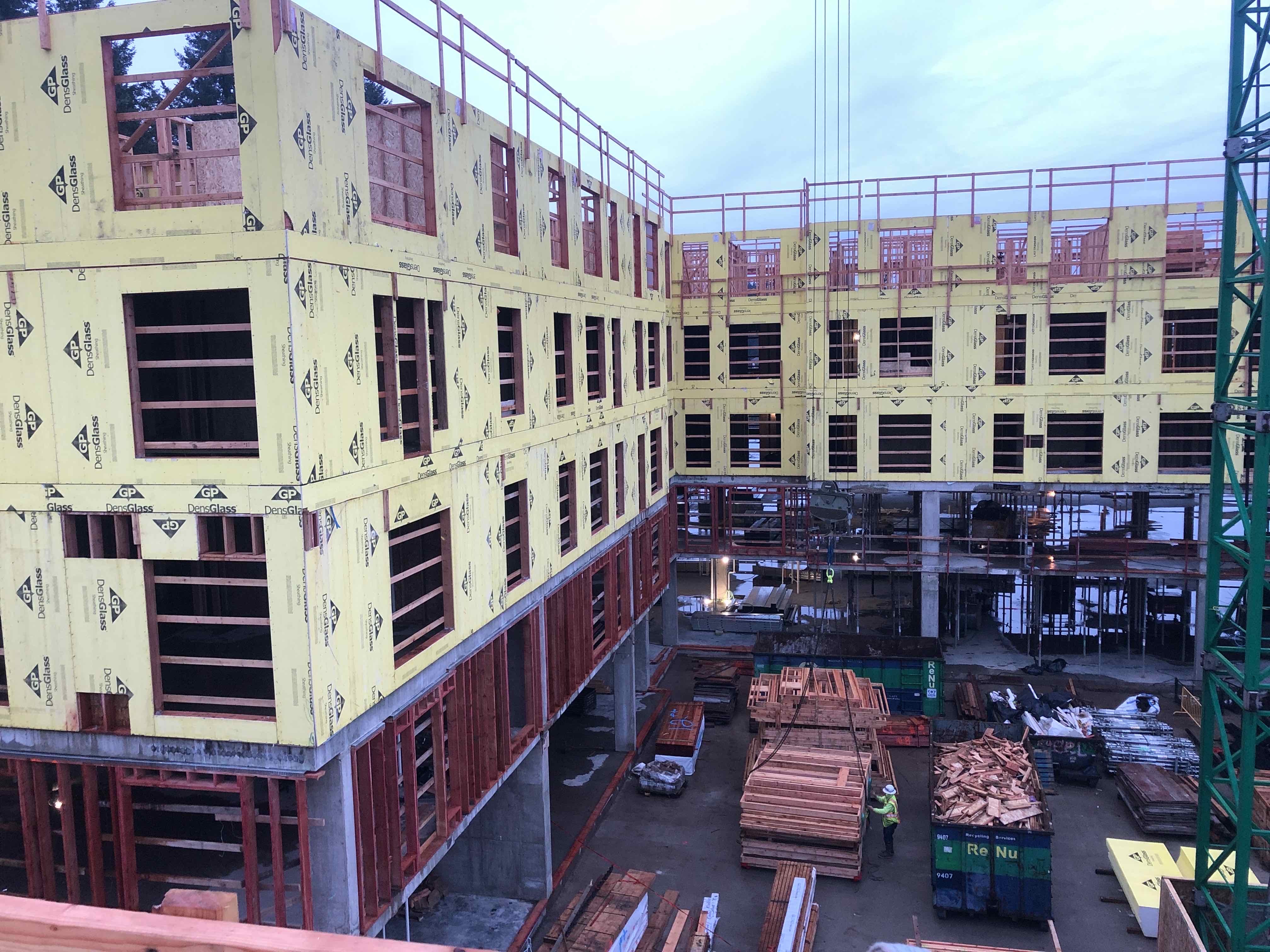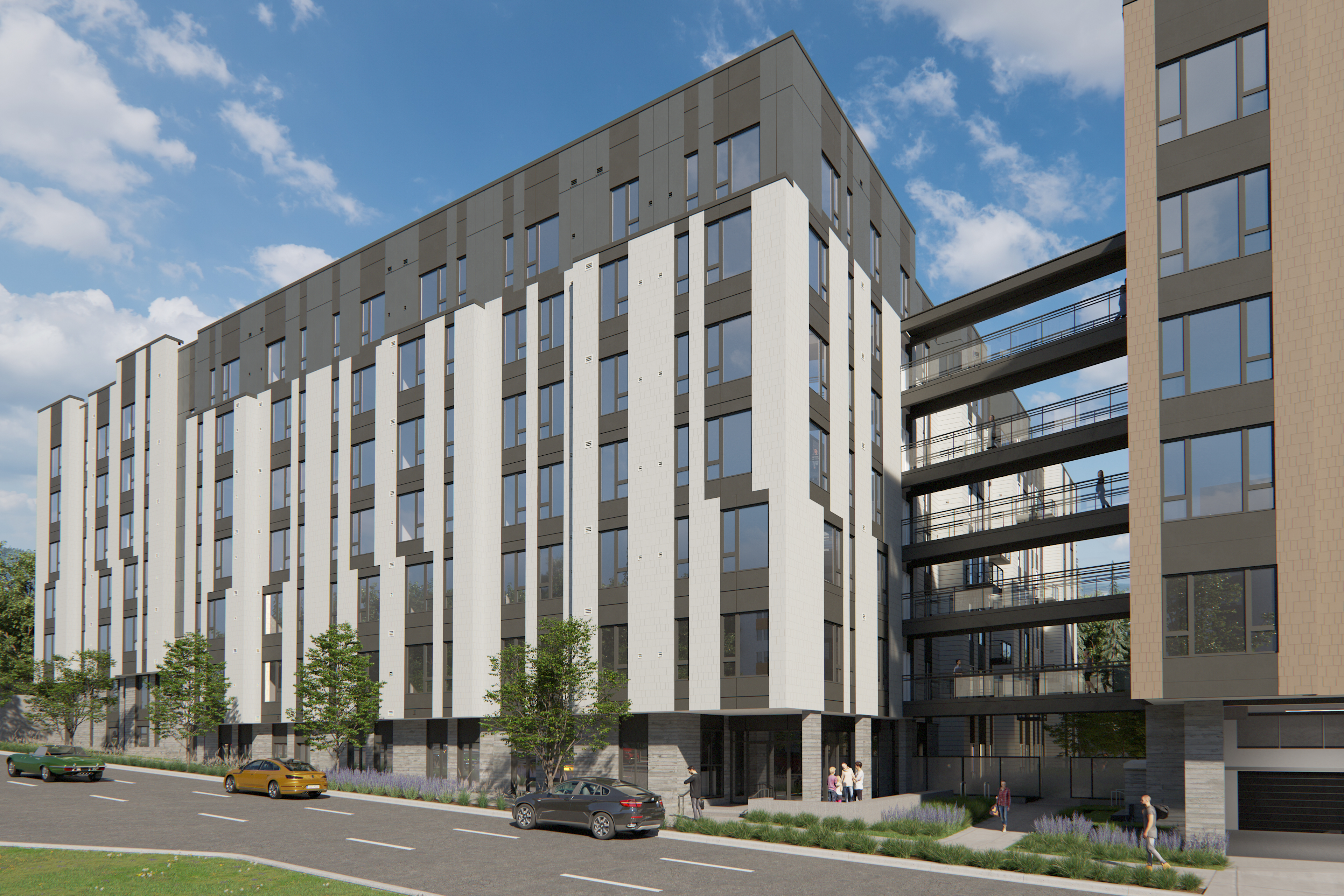 There is no one-size-fits-all solution. However, being able to work from multiple points of view allows for specific concerns to be addressed, while looking to past successes for location-specific solutions.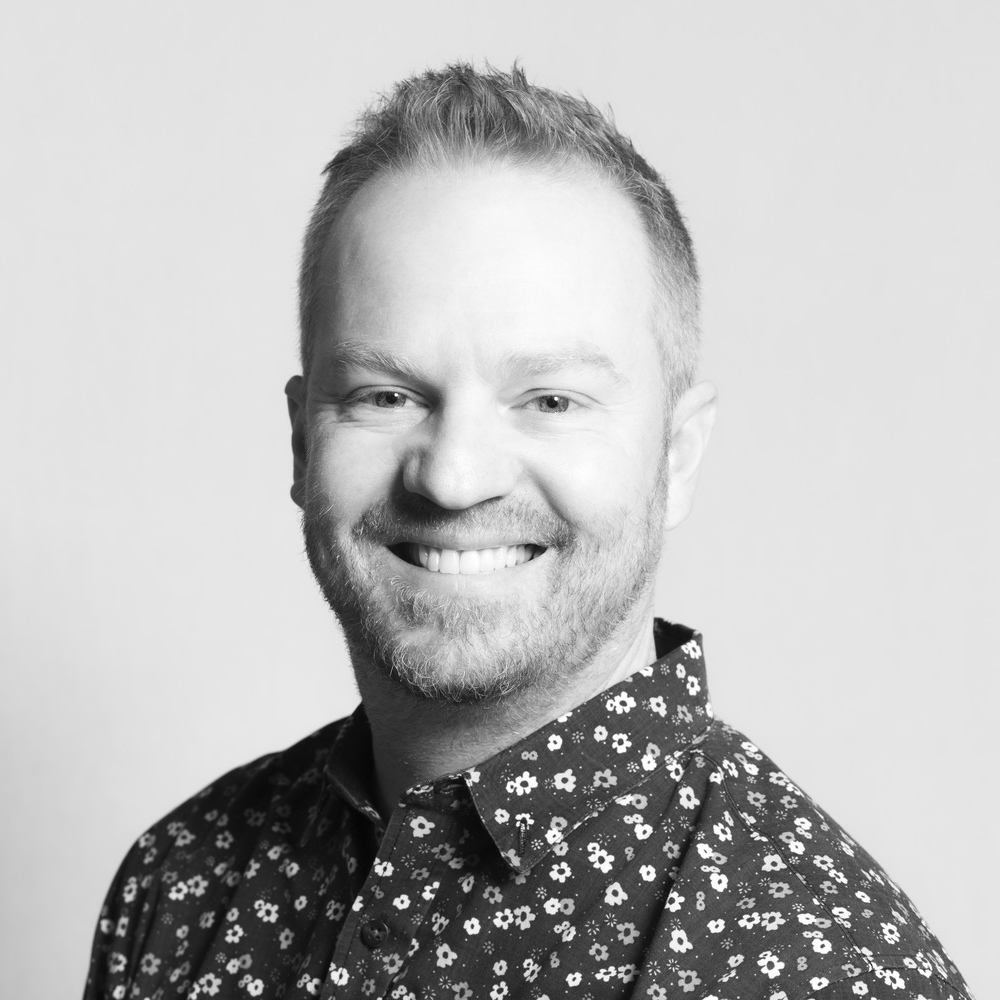 by Don Sowieja, Principal AIA, NCARB
Wynne Watts Commons
August 26, 2022
High-Tech Accessibility for the Win
It is undeniable that housing insecurity affects millions across the United States. Rents are up and homelessness is on the rise. There are many factors that lead to these crises, including high housing costs relative to income, poor housing quality, unstable neighborhoods, or even health concerns and peripheral medical challenges and costs. Add to that the encompassing environmental impacts of climate change and a driving need to design and build more sustainably; we are faced with the need to take a more holistic approach to housing and accessibility to address our growing concern for the wellbeing of our communities.
We partnered with Albertina Kerr, an organization dedicated to supporting people experiencing intellectual and developmental disabilities (I/DD), mental health challenges, and other social barriers, to design the largest affordable and accessible housing project in the PNW. This joint project became one of the largest Zero Energy affordable housing projects in the U.S.
This four-story, 150-unit complex features 30 accessible units designed to provide adults with intellectual and/or developmental disabilities, earning 30% or less than the average median income, a place to live independently. Three units are available to families needing temporary housing and the remaining units are reserved for low wage direct service providers. This project showcases innovative technologies and design features readily available today to achieve better health outcomes for residents, minimal overall carbon emissions, and significant savings on energy bills. Energy-efficient features include a 660 KWh PV Array that will produce 727 MW-hours of electricity annually, enough renewable energy to fully operate the building with no utility cost to residents.
Albertina Kerr's in-house staff were consulted to help inform the direction of features that are most useful to the residents. Smart-home integrations enhance safety and useability, and pull-out cook tops and mechanized upper cabinets help residents manage daily tasks. Thoughtfully integrated accessibility features include room darkening shades, RGB controllable lighting for chromatherapy mood management, and acoustically enhanced wall, floor, and ceiling construction that gives residents control of their space to prevent overstimulation.
Wynne Watts Commons is a huge step forward for sustainable and inclusive quality housing for some of the most vulnerable in our community.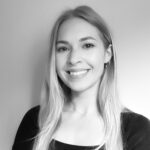 by Mackenzie Gilstrap, Sr. Marketing Coordinator
Mass Timber: The Standard at Seattle
August 15, 2022
Achieving greater heights with efficiency and durability
With study spaces for every occasion, social areas, luxurious amenities, and ground floor retail just blocks from campus, The Standard at Seattle's two high-rise and one mid-rise buildings will welcome students and locals. We took guidance from our client, Landmark Properties, one of the nation's largest student housing developers, and inspiration from the neighborhood's eclectic character to design student housing that fosters a community away from home.
In the mid-rise, Cross-Laminated Timber (CLT) construction will allow us to achieve higher ceilings than would otherwise be possible, with greater efficiency, durability, and beauty – three key reasons why we champion mass timber. Using mass timber from the Pacific Northwest also reduces the building's carbon footprint. Wood on the exterior around the entry draws on the beautiful CLT inside and serves as a beacon for people arriving from the nearby train station. Since exposed mass timber is uncommon in Seattle student housing, we were excited to have the perfect opportunity to use this functional and stylish material at The Standard.
Standing at 26 stories, the two high-rise buildings will be amongst the tallest in the University District upon completion in 2023. Our design team used colors and materials to create a conversation between The Standard's trio of buildings and its eclectic neighborhood. They conceptualized the high-rises as one form, pulled apart to reveal dark blue interior panels that shift in color as the sun hits the surfaces at different angles. The throughway with ground floor retail and afternoon sunlight will be a relaxing destination for the community. With gold details, the throughway is like a yellow brick road to the mid-rise building.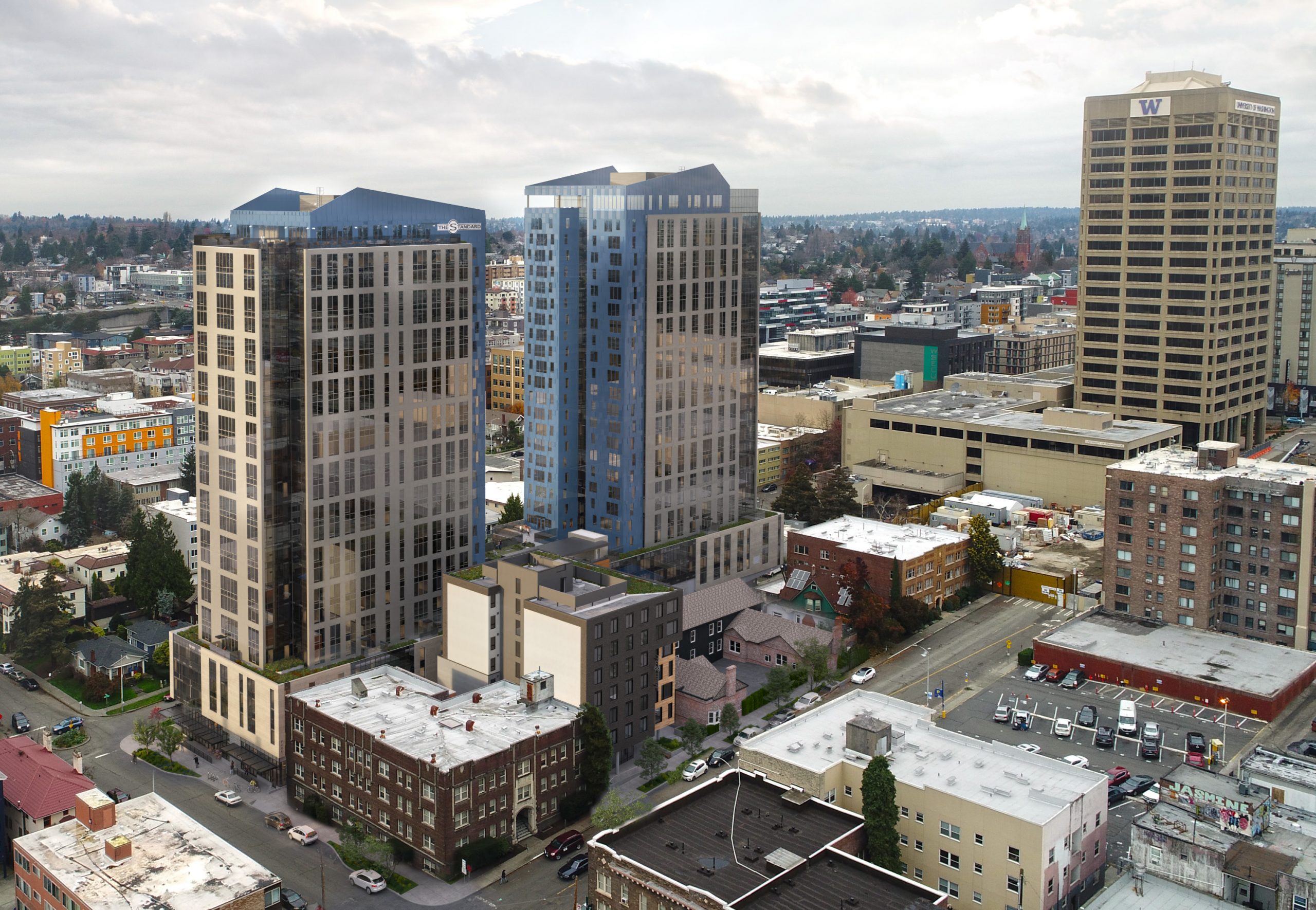 Amenities housed in the high-rise, but accessible to all residents, include a swimming pool, sauna/steam room, and rock climbing wall. All of these options will be easily accessible via a skybridge between the high-rises. The offerings caters towards providing residents as much choice as possible without having to travel far, a feature that our student housing experts know today's young people desire. The interior design mixes natural elements with refined playfulness and warmth to keep the design appropriate for the city's urban, tech-forward, and multi-cultural university students.
Convenience Factor
December 1, 2021
Design Solutions for Modern Life
The new standard is that services, products, and conveniences are available to people in a matter of minutes. Residents demand their communities to keep up with these changes and accommodate their needs seamlessly.
Download the Convenience Factor to explore how design can better address modern conveniences like food delivery and online shopping while also embracing the sharing economy.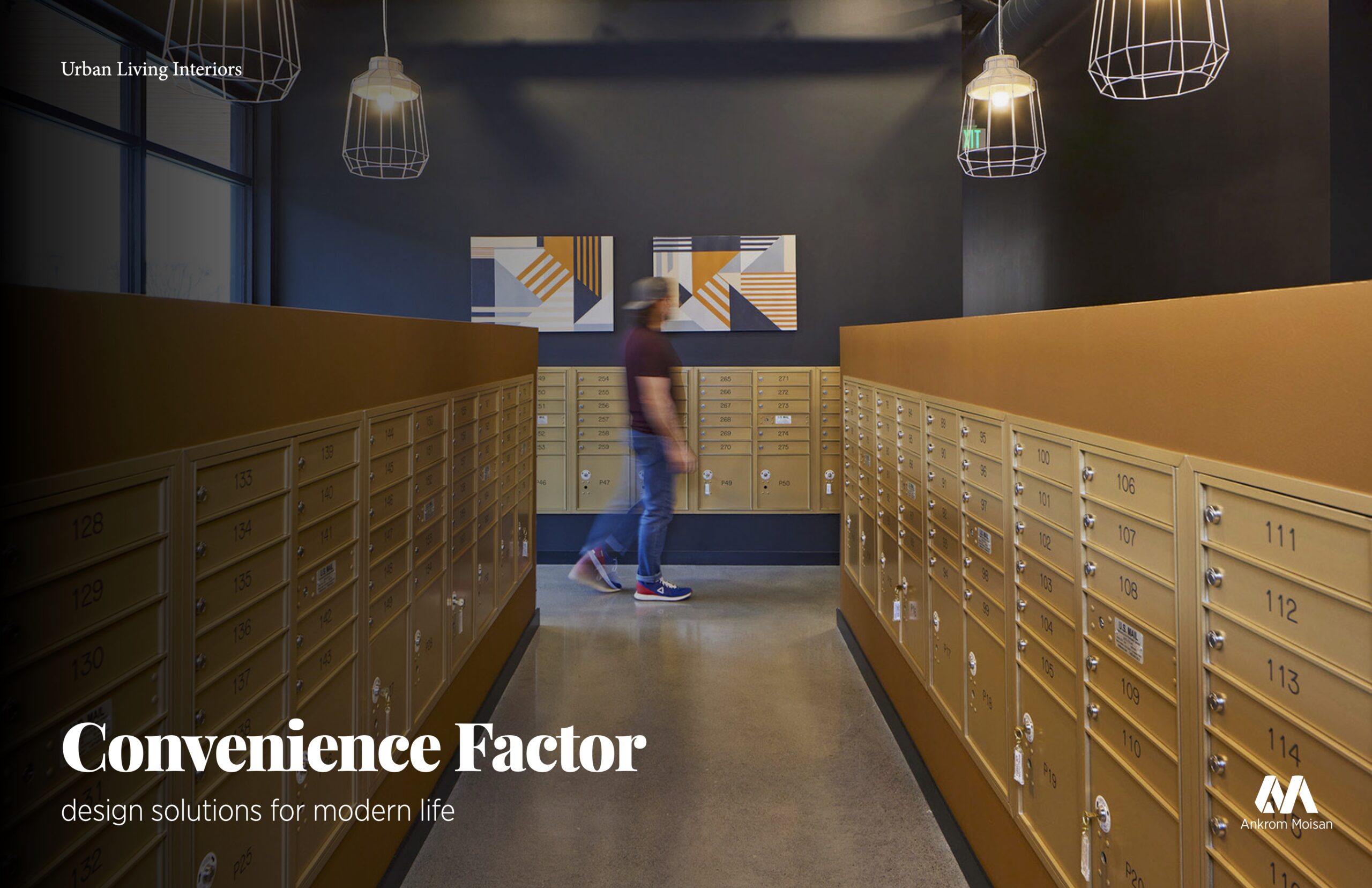 Comfort
August 10, 2021
Rest and Relaxation
Our homes should be comfortable, should rejuvenate us, and they can make or break our capacity for resiliency. Designing for comfort goes far beyond material or FF&E decisions to include communal space, biophilic design, sensitivity to place and culture and history, even flexible spaces that adapt to fit each residents' individual conceptions of home and relaxation.
Download Comfort now.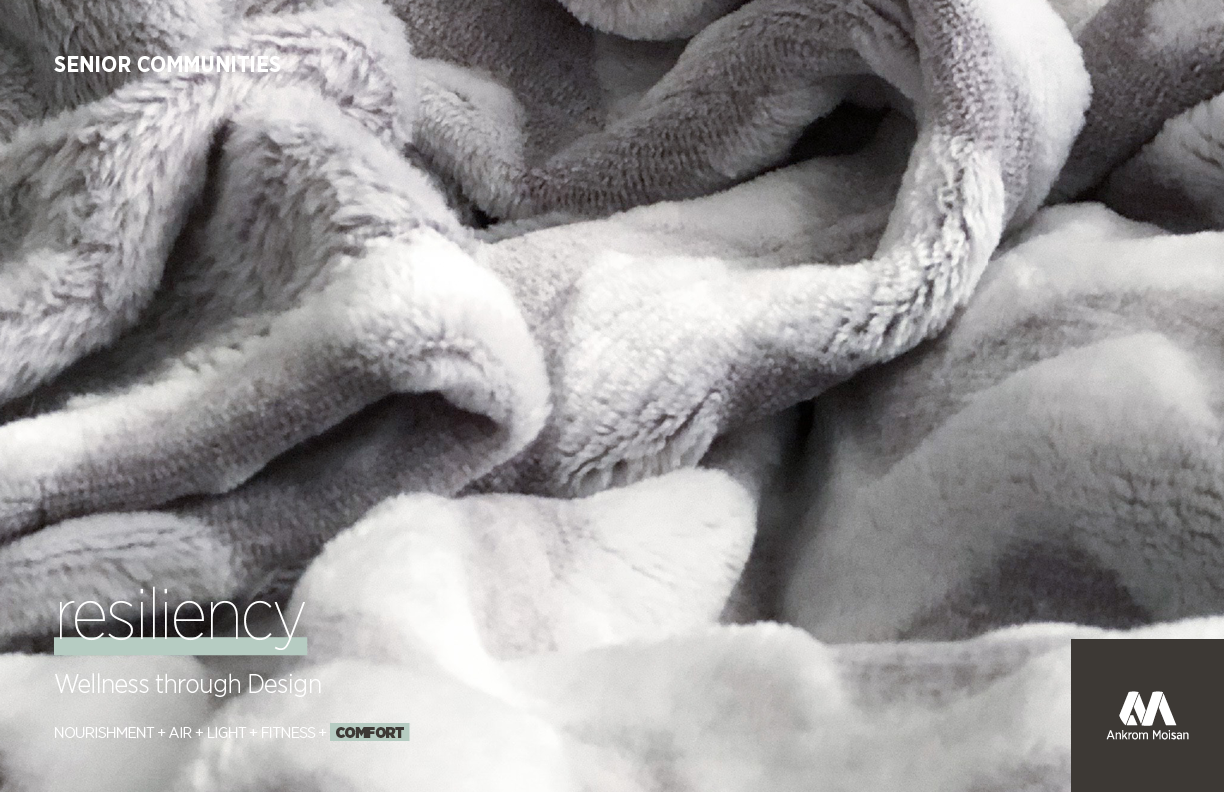 Looking Ahead
May 24, 2021
The Post-COVID Landscape for Senior Housing
Ankrom Moisan's Jeremy Southerland, Alissa Brandt, and Chris Ebert led a presentation at the 2021 LeadingAge California Virtual Conference to discuss the research and insights our team has uncovered that will have the biggest impacts on senior housing development in 2021 and beyond. 
Three 
ways to improve senior housing 
design:
Affordability

 – 

adapting to meet demand

.

 

Technology

 – revolutionizing senior 

communities

.

Wellness

 – 

a deeper 

connection

.

 
Pre-pandemic demographic trends remain relevant and will affect development moving forward. Boomers continue to flood the marketplace with 10,000 Americans turning 65 every day; and this market surge will last until 2029. The demand continues, and the new things to pay attention to include affordability as well as a leap forward in technology, which ultimately impacts community wellness. Traditional models of retirement housing are no longer going to meet the market's needs, and senior housing developers and planners will need to adapt to address the lack of affordable housing and embrace a surge in technology.  
Looking at cross-market trends, there are a few things happening in other market sectors that will spill over into senior housing. As offices in urban cores reopen, high-value renters will also return. Seniors have been experiencing a sense of "bored in the 'burbs'" and more of them are looking to relocate to vibrant, dynamic city centers, so senior housing planners should evolve their sites to address this desire. Hyper-localism is another insight we have seen accelerate as well as value-based spending, so expect seniors to look for the same things in their big purchases.  
Shifting back to the development landscape environment, developers and clients are still being driven by their biggest concern: cost. The same lessons we have learned from affordable housing development can dramatically reduce costs and increase efficiency for senior housing communities. As we move ahead, we will continue to apply strategies for affordable housing so we can maximize our spend and have extra money left over for high-market-value items like elevated interior finishes, specialty amenities, or simply more affordable housing. 
Creative partnerships and joint ventures are another major strategy we have seen successfully used to reduce operational costs and enhance service offerings. Built-in services and shared resources and amenities help create resident-focused communities which interact with the wider community. We also expect wellness to play an even larger role in design, landscaping, and architecture as residents look for more ways to socialize.  
Technology and the rapid advancement of telehealth and telemedicine during Covid-19 will likely cause the biggest transformation of the senior community landscape. The emergence of creative healthcare models such as pop-up health centers and roving busses that bring services directly to residents will revolutionize senior housing, connect seniors to affordable programs, and eliminate the need to transport residents off-site. Infrastructure for virtual visitation (ranging from boosted bandwidth capacity to spaces designed specifically as "Zoom Rooms") is finding its way into building programs.  
With an increased access to and use of technology comes improved wellness, allowing seniors to stay better connected to healthcare providers, loved ones, and each other. This advancement, because of the pandemic, also means a shift in how developers see senior communities as healthcare coordinators, not just providers. This has forged a deeper connection and sense of community between staff and residents. Everyone is working together to keep residents safe and healthy.  
Senior communities have needed to adapt to a rapidly changing world and have learned how to function when conditions are less than ideal. In the future, senior communities will look for even more ways to incorporate wellness into the entire design of a project, create flexible layouts, and use the latest in technology to provide an environment that helps seniors age in place comfortably.  
Multi-Faceted Life
May 18, 2021
The Future of Amenities.
Apartment buildings are micro-neighborhoods, offering residents opportunities to connect to the community around them. And as individual unit sizes get smaller, people are looking more and more to a property's amenities to function as an extension of their home.
Download Multi-Faceted Life for three foundational elements to designing amenities with a thoughtful and deliberate strategy.
Fitness
May 3, 2021
Movement and Play
The connections between exercise and overall wellness are well established—but how can we, as designers, create senior communities that encourage healthy movement for people of all physical abilities? How can we design fitness into residents' everyday lives? These design insights reflect our solutions over decades' worth of projects.
Download Fitness now.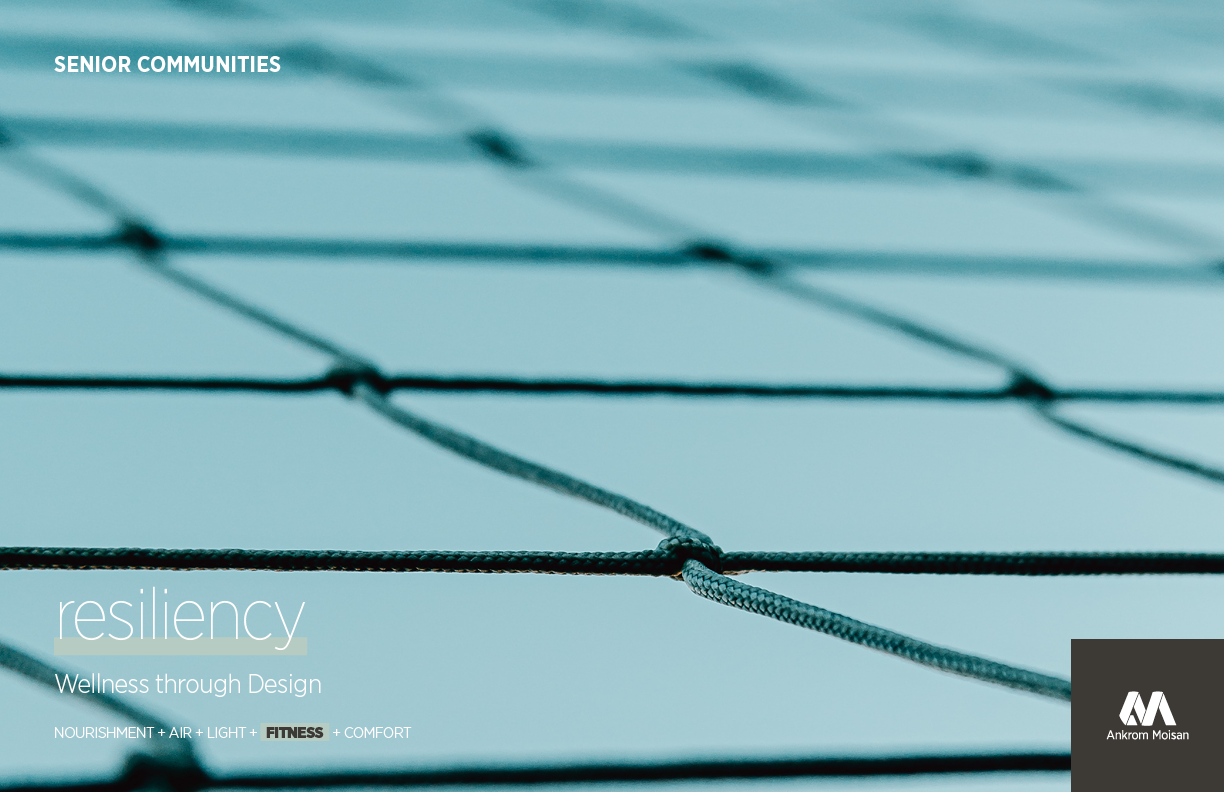 Adaptive Living
January 27, 2021
The World Has Changed
There's a new focus on the changing needs of residents in an evolving world. Future-ready units with practical and customizable features will increase in demand as renters seek a new way of living, one in which they have space to live, work, and thrive on their terms – and within their own homes.
Download Adaptive Living for a post-Covid world.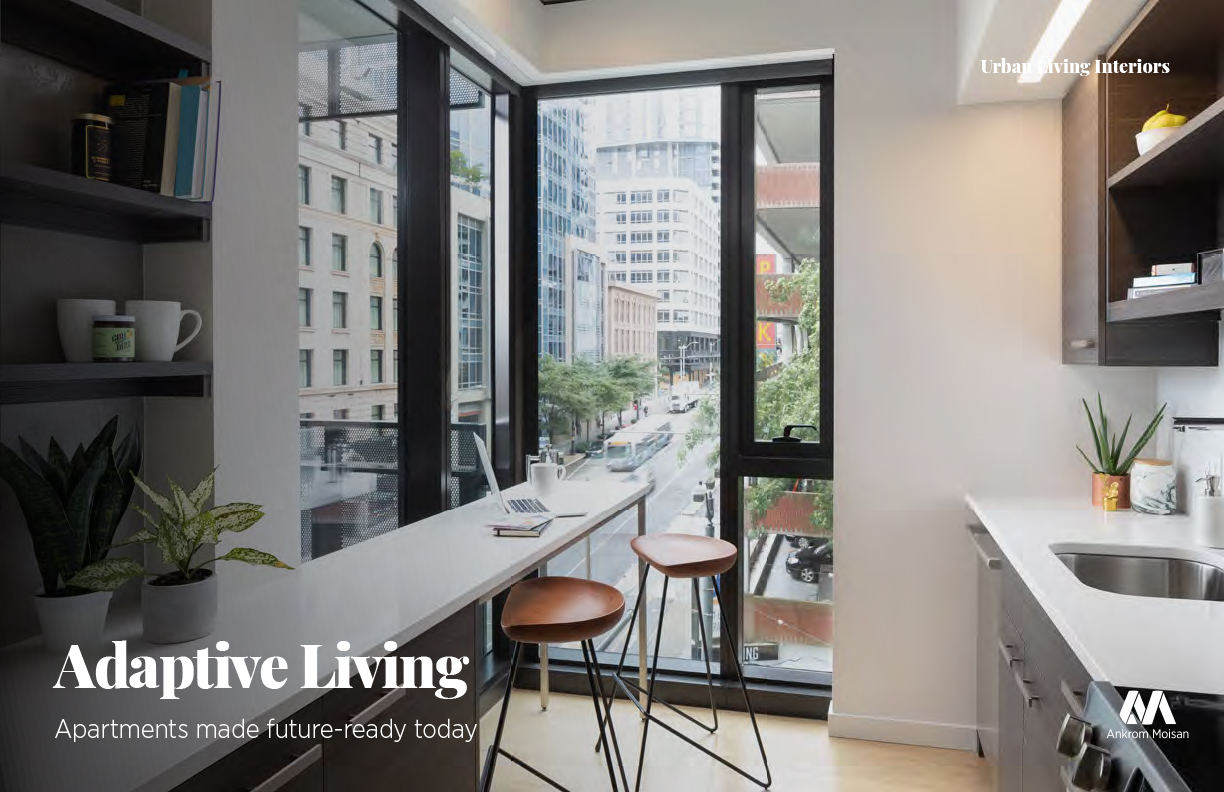 Leading the Evolving Market
January 13, 2021
How Covid-19 Will Be a Catalyst for Better Living.
As people adapt to the shocks of the pandemic, multi-family communities are responding to the long-term shifts in residents' daily lives.
Finding new ways to work and play, stay connected, and achieve balance are now essential and we are taking a look at how multifamily communities can adapt to meet the demand of current and future residents.
Download our lookbook PDF on multifamily living in a post-Covid world.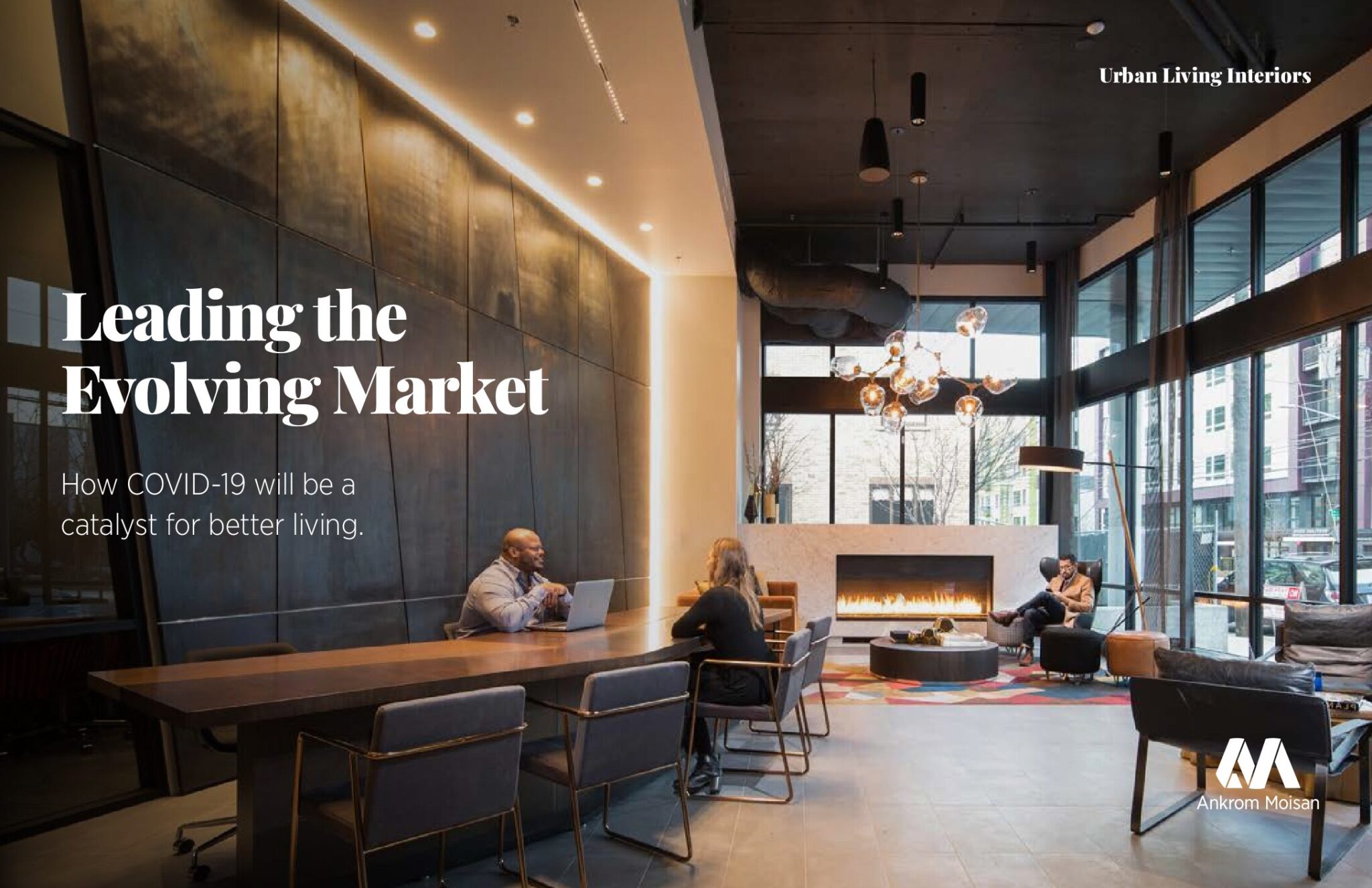 Vitality in the Village
November 11, 2020
Mary's Woods
Understanding the connection between a well-designed community and people's overall resilience and health, our campus master plan for Mary's Woods encourages residents to socialize with each other in a large-scale, pedestrian-centered village environment.
Download example here.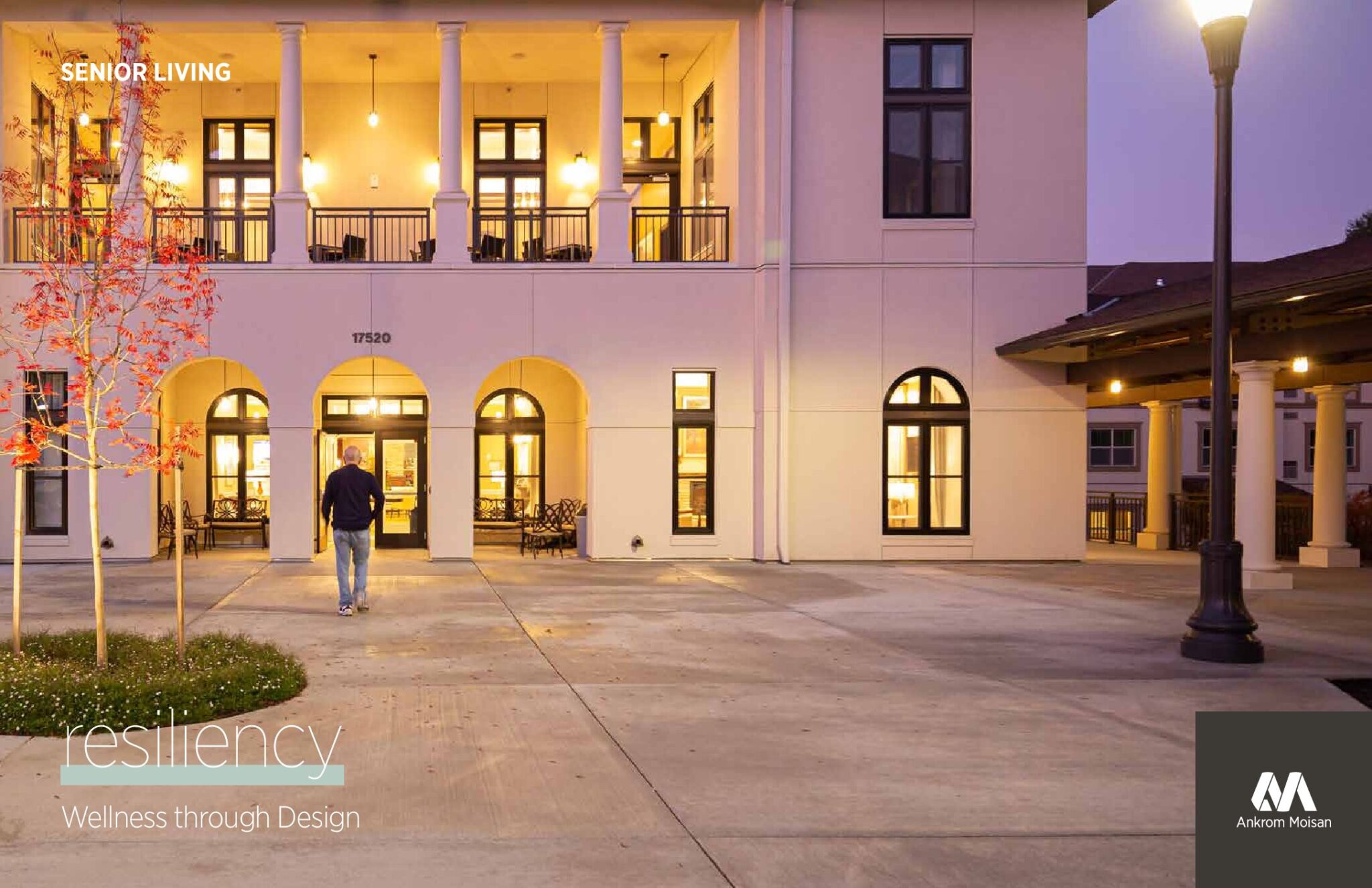 Air
November 4, 2020
Fresh Air
Fresh air and wellness are intrinsically connected. With ready access to fresh air, people are more alert, physically healthier, able to heal quicker, happier, and more relaxed. And indoors, constantly refreshed air is far safer than stale or poorly filtered air. Our insights explore how designing for fresh air is part of designing for resiliency in senior communities.
Download Air now.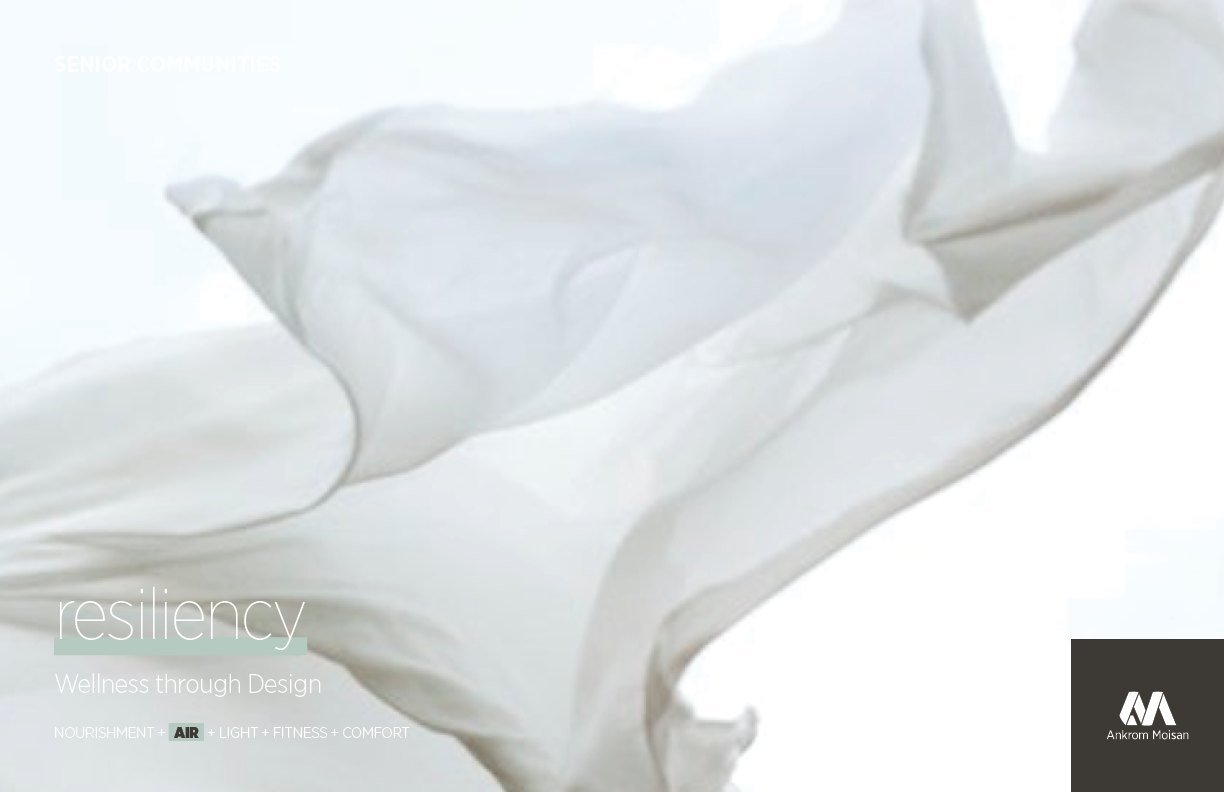 [Home]Work
October 29, 2020
Embracing the Rapid Adoption of Remote Work.
With the rapid acceptance of remote work, we are examining how residents' needs are changing in multifamily communities. Building amenities in housing for different people with a variety of jobs will need to offer options and flexible spaces that can adapt to individual work needs.
Download [Home]Work to learn about four distinct ways to support residents working from home now and looking towards the future.
Feasibility Studies
October 6, 2020
Starting Where You Are
We conduct site feasibility studies for our clients, which are divided into three tiers. From Tier 1 to Tier 3, each tier deals with increasing amounts of information and concurrent time to prepare. Ask us how we can conduct a site feasibility study customized for you.
Download our Tier 2 Example to see what types of information are included in a Tier 2 package.
Nourishment
September 24, 2020
Connection and Choice
Sharing meals is essential to people's social and emotional wellness. Our insights support safer communal meals in senior living campuses that can adapt to social distancing requirements. Spatial redundancies—multiple dining venues, for example—and operational flexibilities—like easily rearranged seating—enable safer, more diverse, and more resilient food services.
Download Nourishment now.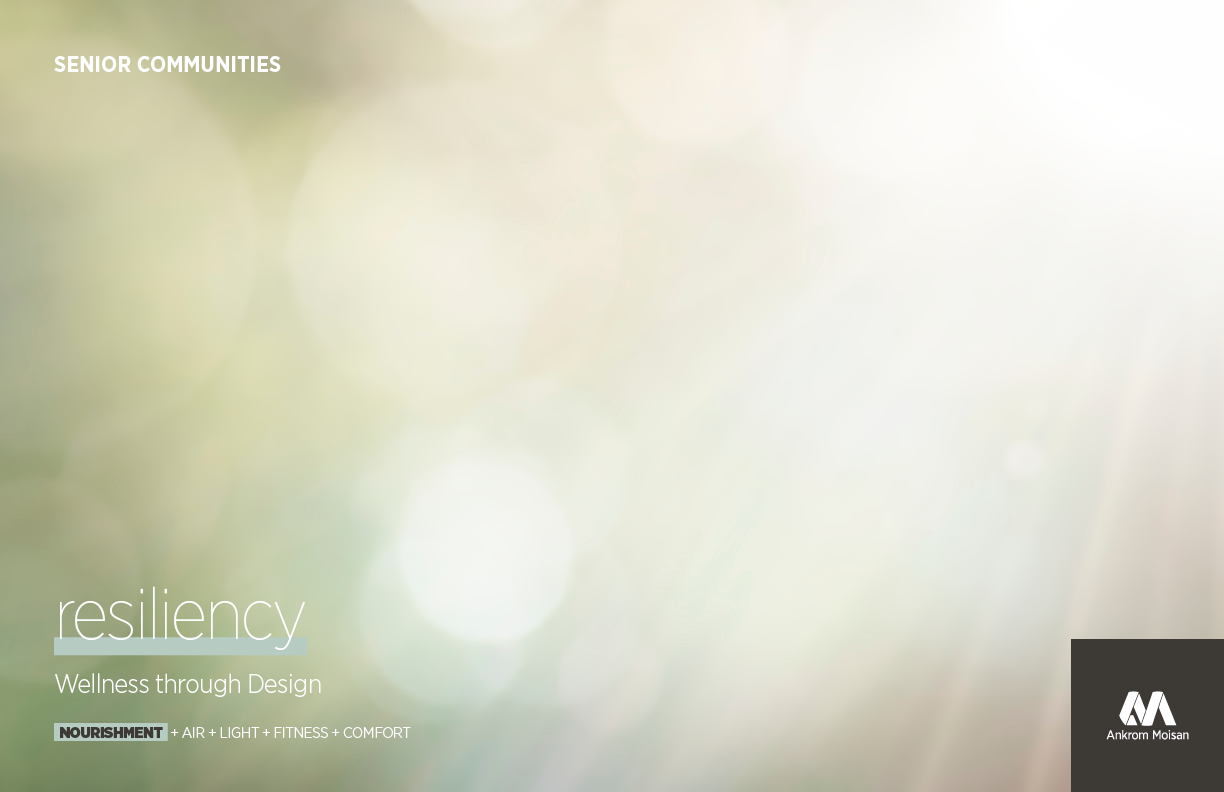 Apartment Innovation Insights
September 21, 2020
Design Insights to Evolve Apartment Design
After interviewing hundreds of apartment residents, we distilled their responses and refined our observations into practical design insights.
Here are opportunities to evolve apartment design in a way that meets people's changing needs: by focusing on many sought-after features that designers often remove when pursuing value engineering.
Download the Apartment Innovation Survey Insights now.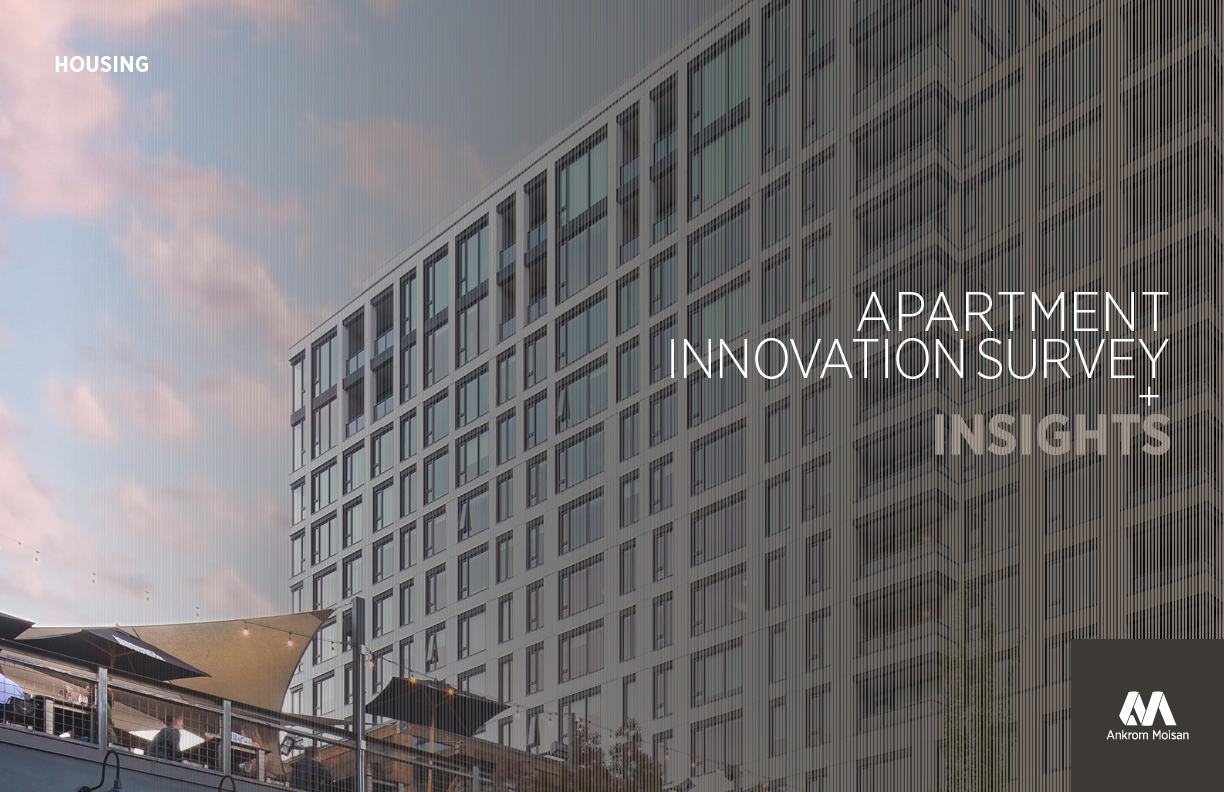 High-Rise Design
September 21, 2020
Encouraging the Best of Cities
Download our latest lookbook on urban high-rise design.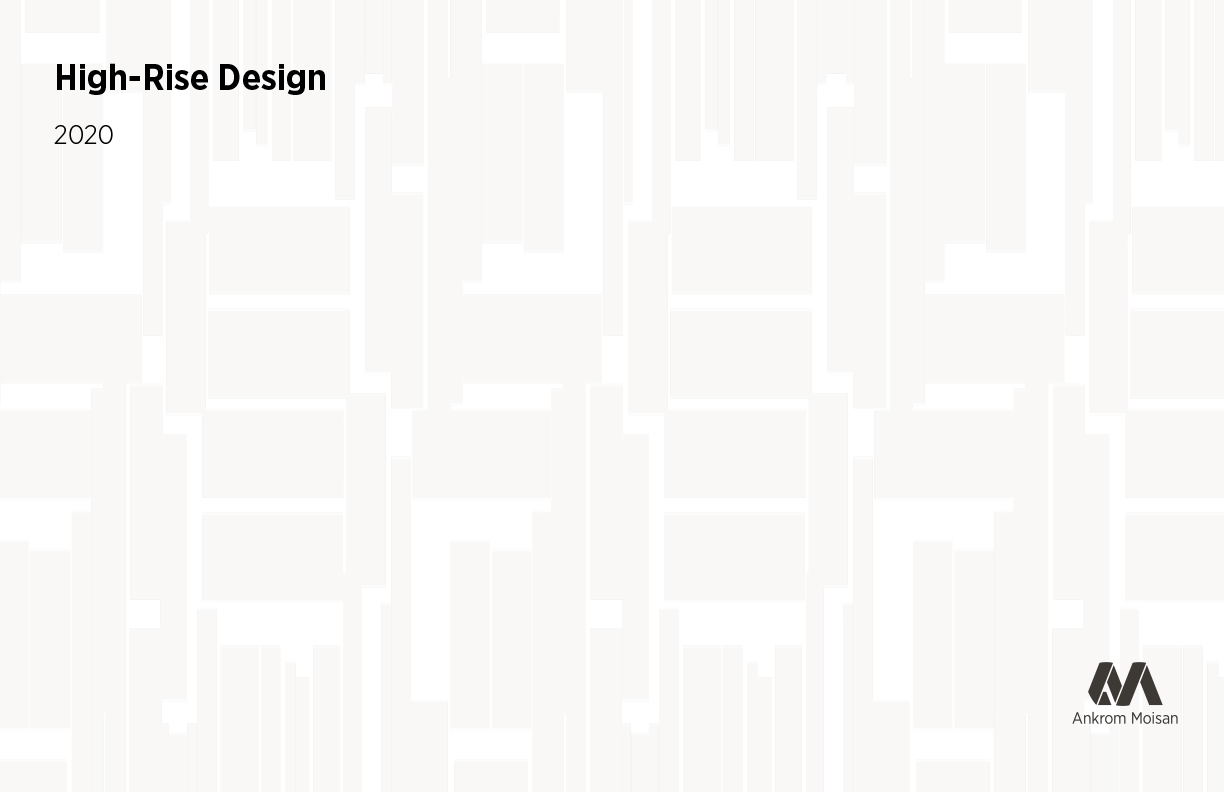 Design for Living: Mid-Rise
September 21, 2020
Placemaking at a Human Scale
Download our inspiring 2020 lookbook on mid-rise living.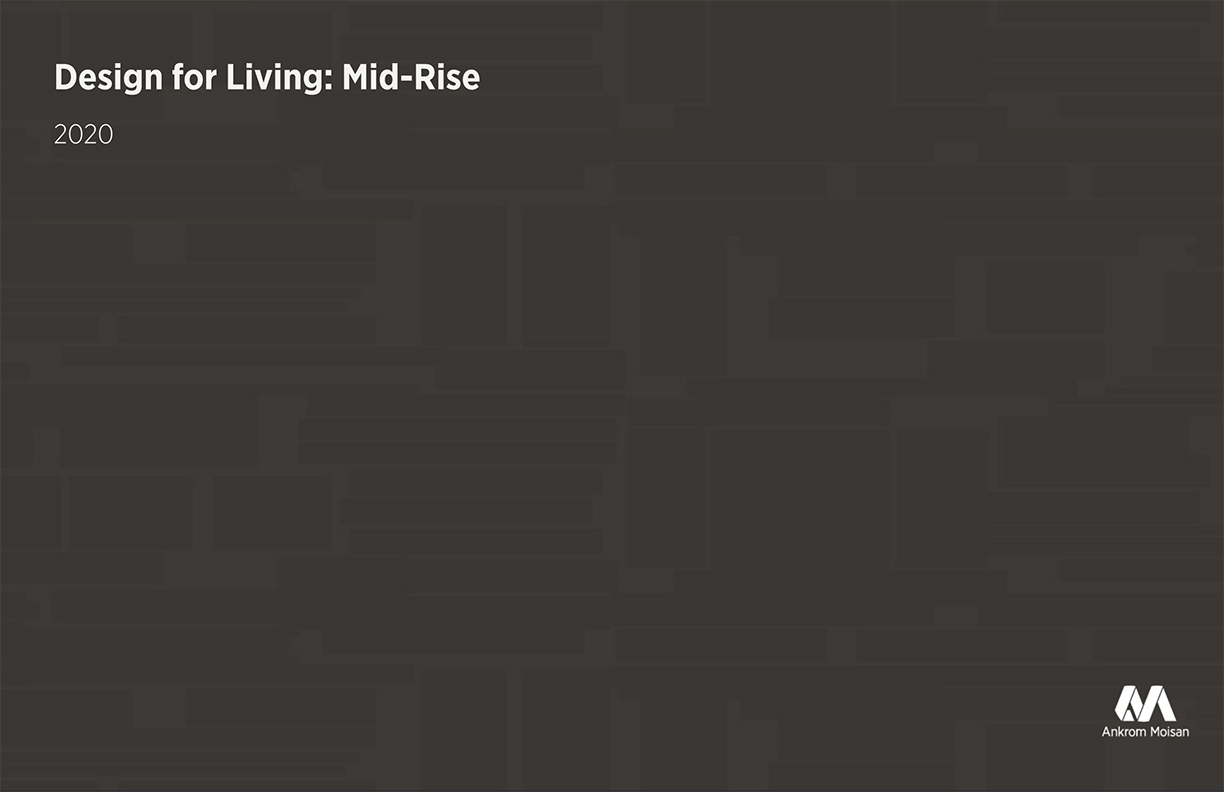 Apartment Innovation Survey
September 21, 2020
Results From Our Survey
Our survey, conducted from May 28 through June 17, 2020, yielded over 400 responses and 1,635 written comments about apartment living today.
We've compiled our raw data into this research brief, a useful reference that supports our more refined design insights.