September 13, 2022
Our Experience and Expertise Lead to Successes
Over the last several years, more demand in smaller markets has resulted in increased proposals for larger scale developments. These jurisdictions have not previously had to review projects that utilize code criteria that are unique to larger building types. 
From the construction permitting point of view, bigger buildings have different codes, and those codes have different interpretations from city to city, and sometimes reviewer to reviewer. 
Jurisdictions are experts at the familiar but can often be resistant to the new. Given the role that building officials play in safeguarding the health, safety, and welfare of their community, a conservative approach to new code criteria is a reasonably common practice.  
Our experience in jurisdictions with more complex code usage can help clients understand the way others have successfully worked with designers to implement unfamiliar strategies in code compliance. 
Our expertise in larger buildings in bigger markets can be valuable with code analysis and interpretation in smaller markets, both from the designer and reviewers' points of view.  
We have consistently seen that building official/fire marshal engagement prior to submittal is key. Meeting early and often minimizes unforeseen issues arising during plan check review. Our history of discussions/solutions from multiple jurisdictions allows for specific issues to be flagged and addressed with real-world applications that have been proven to be successful. 
We have found that when discussing podium construction there are several key elements to consider within the wood-framed components that differ from applications that do not include a concrete podium. Here are a few key items to consider:  
Type III: A wood construction with two-hour rated exterior walls, from the inside and out.


When building height exceeds 70 ft., this construction type allows for building heights up to 85 ft., and requires non-combustible exterior wall construction, commonly achieved through the use of fire-retardant treated lumber. Cladding and its support elements must also be non-combustible above 40 ft. Critical considerations include close study of the highest occupiable floor level based on fire access set-up point. If the lowest point of fire access results in a dimension to the highest occupiable floor level that exceeds 75 ft., then high-rise criteria become applicable. Cost typically limits high-rise construction to projects which far exceed 75 ft. height. Designers must consider this cost impact, especially when contemplating occupied roof decks, which some jurisdictions will allow to exceed the 75 ft. height, while others will not.

 
Project Example – Hudson on Farmer (Farmer Arts), Tempe, AZ (Framing construction, completed building)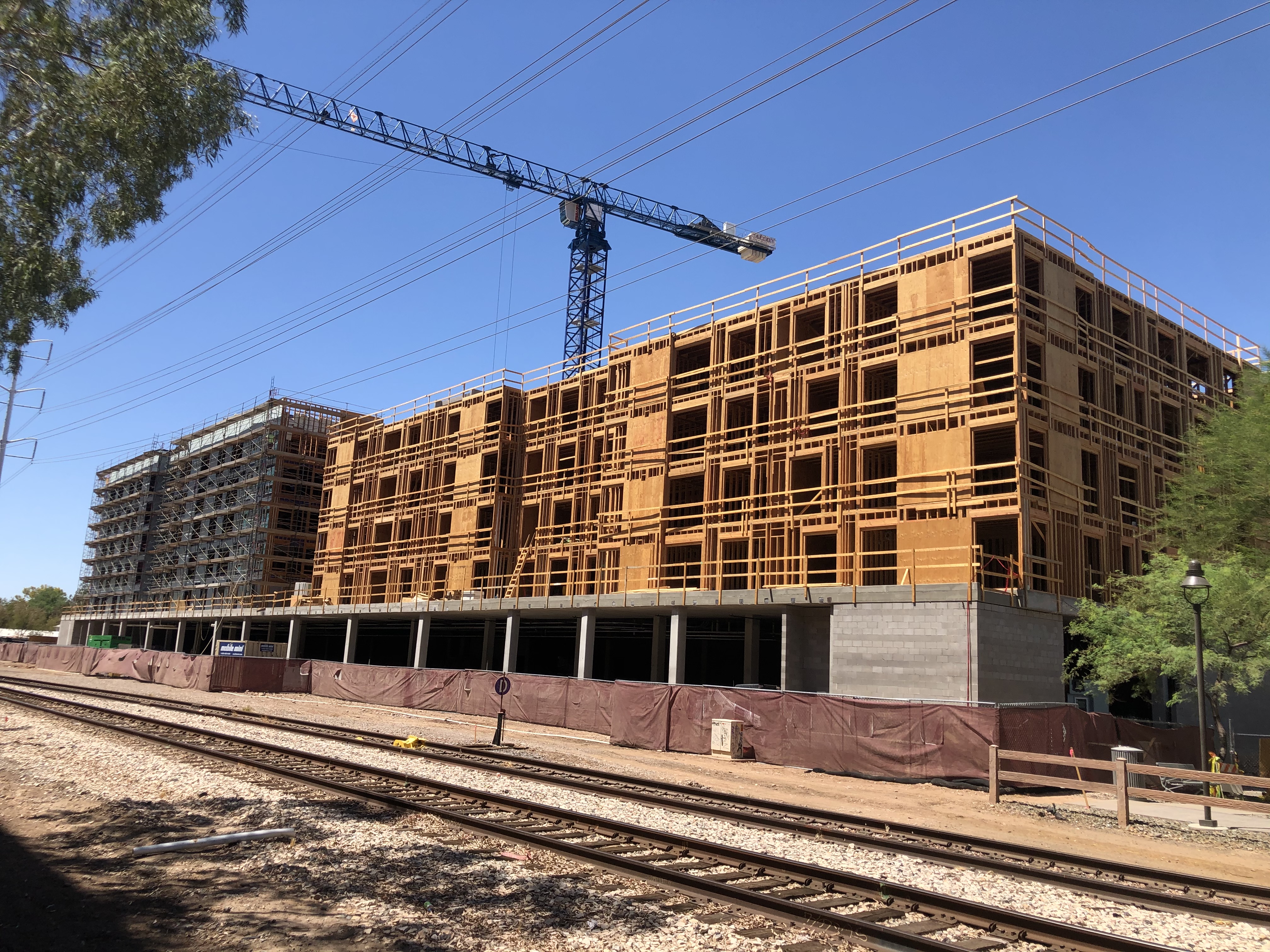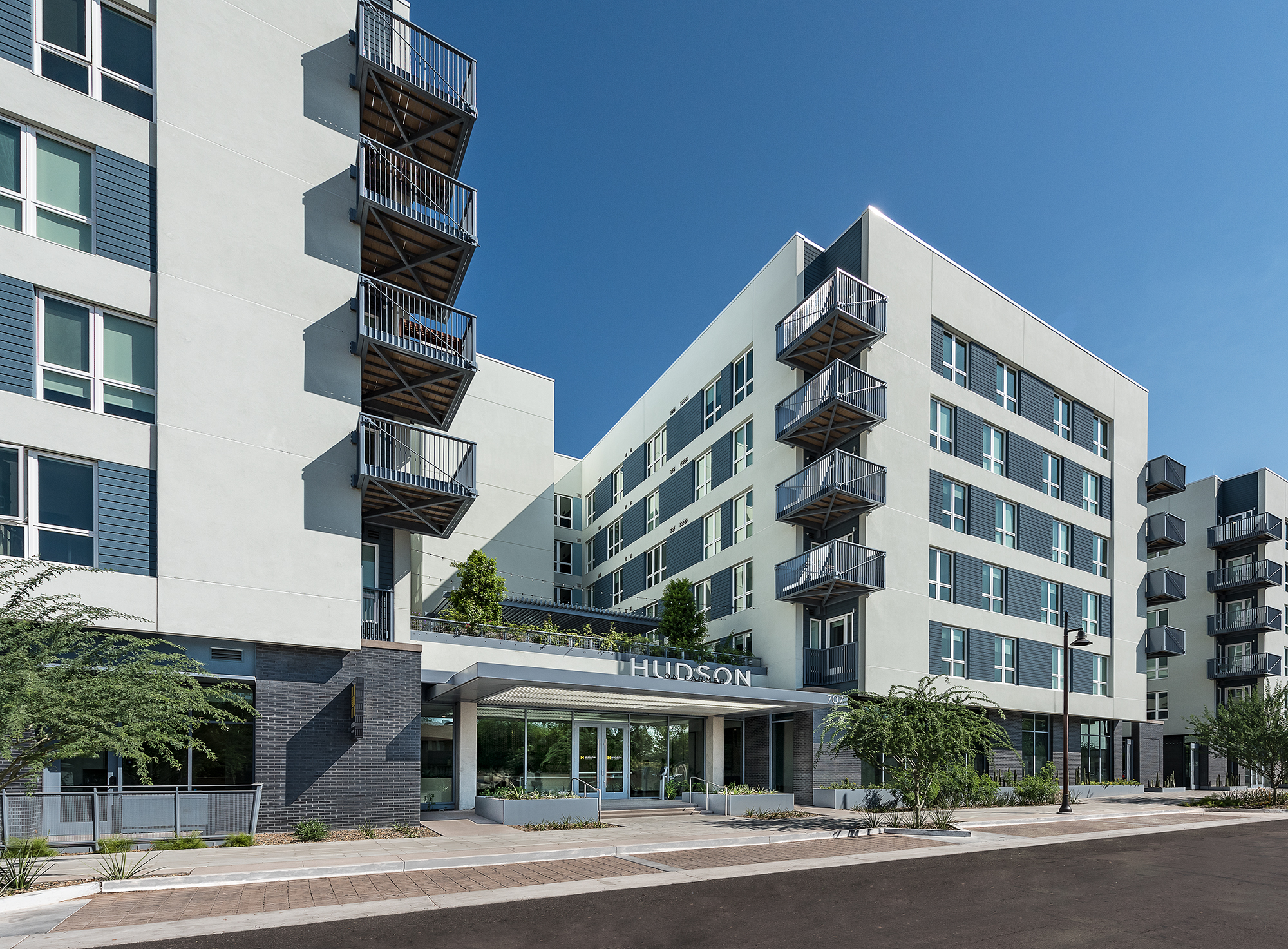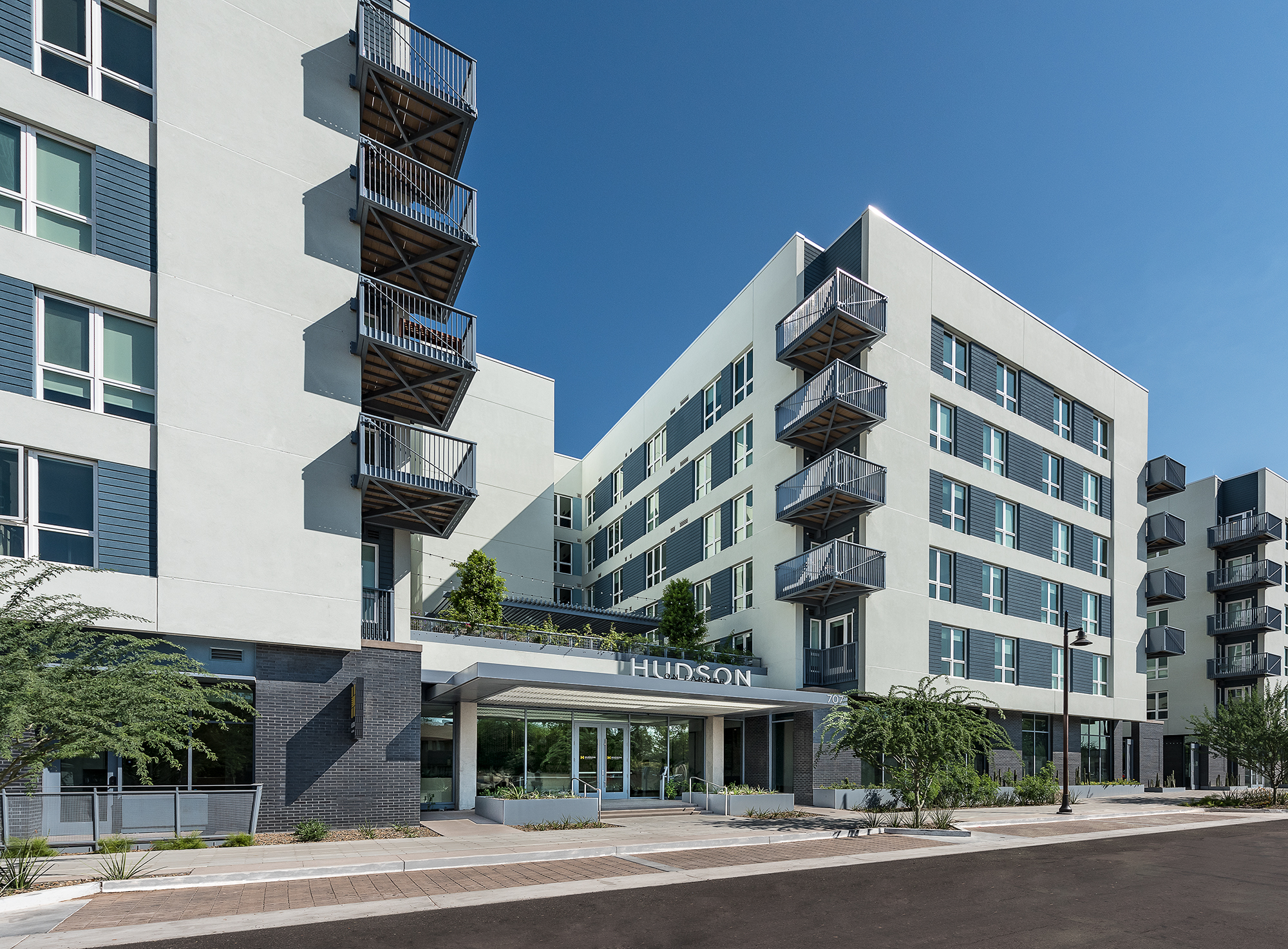 Type V: A wood construction with one-hour rated exterior walls from the outside.


When construction does not exceed 70 ft. this construction type allows for reduced costs and more easily managed fire resistivity criteria. Building area is limited, and in many cases fire walls within the building are required to compartmentalize the structure. For multifamily buildings, corridors penetrate these walls requiring rated opening protection. Although these walls add cost, they provide an opportunity to reduce the number of stairwells when used as horizontal exits between building compartments. Designers must consider how, and when, to use the horizontal exit tool, ensuring that no more than half of the required exits from a floor level are provided by horizontal exits. Additionally, these opening assemblies can be provided via several options, including manufactured assemblies, and custom specified components. Designers must consider the comparative costs of the different approaches and the capacity of the project's general contractor to manage the installation of the selected approach.

 
Project Example – Modera Northgate, Seattle, WA. (Final rendering, floor plan compartment diagram)  


Type I: Podium/basement non-combustible construction of one, two, or three levels can be provided as a podium for multiple stories of wood construction above.


The ability to allow for the wood frame construction type of the building above to penetrate the podium reduces costs when stairs are able to be built of wood. Exterior wall framing must be built of non-combustible framing, however, when using metal studs, exterior insulation is often required to meet energy code insulation values. Using fire-retardant treated lumber can be an effective tool in allowing for exterior sheathing and cladding planes to align across the podium level.

 
Project Example – Canopy (Shea Aurora) Phase II, Shoreline, WA (podium construction photo, final rendering)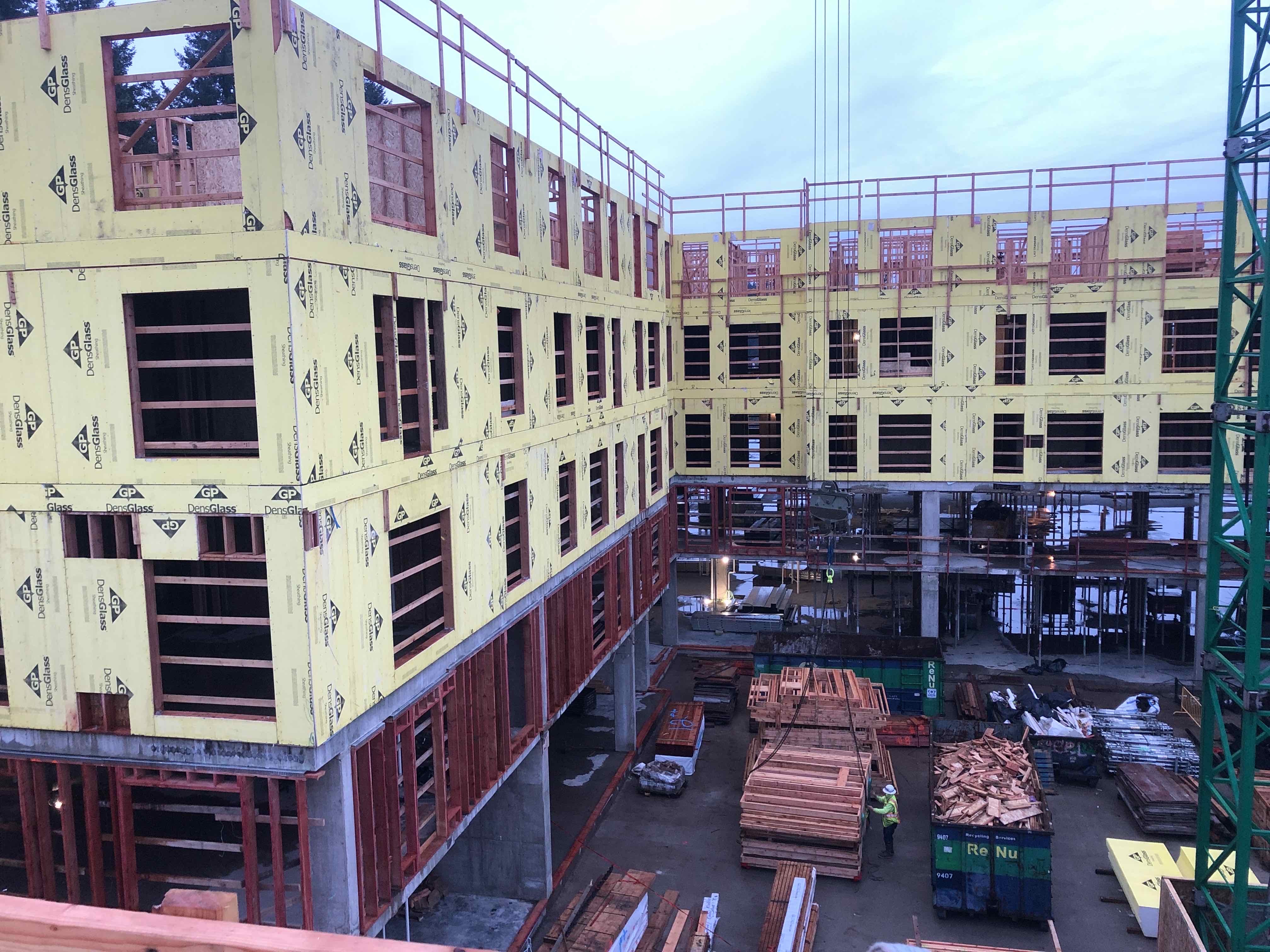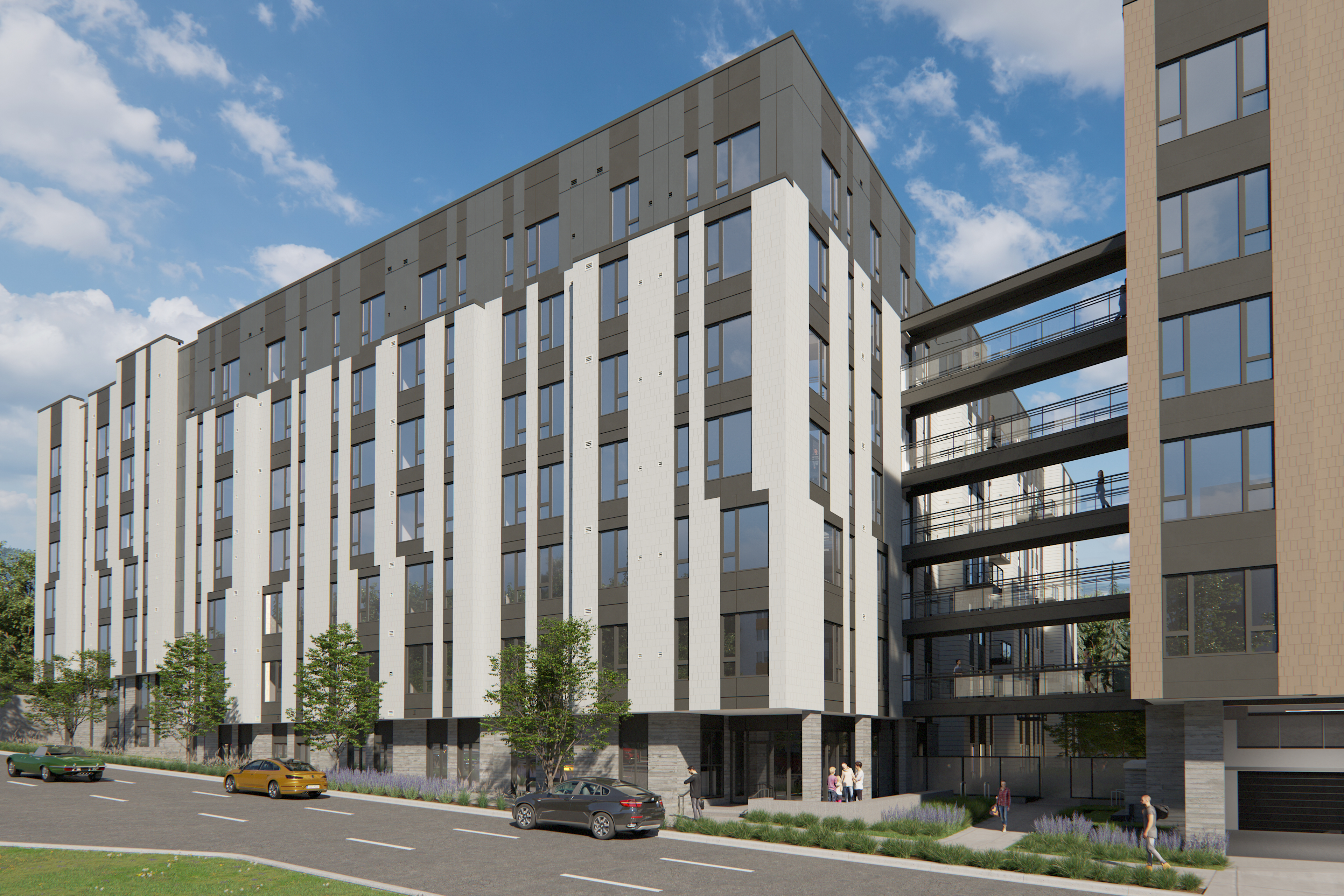 There is no one-size-fits-all solution. However, being able to work from multiple points of view allows for specific concerns to be addressed, while looking to past successes for location-specific solutions.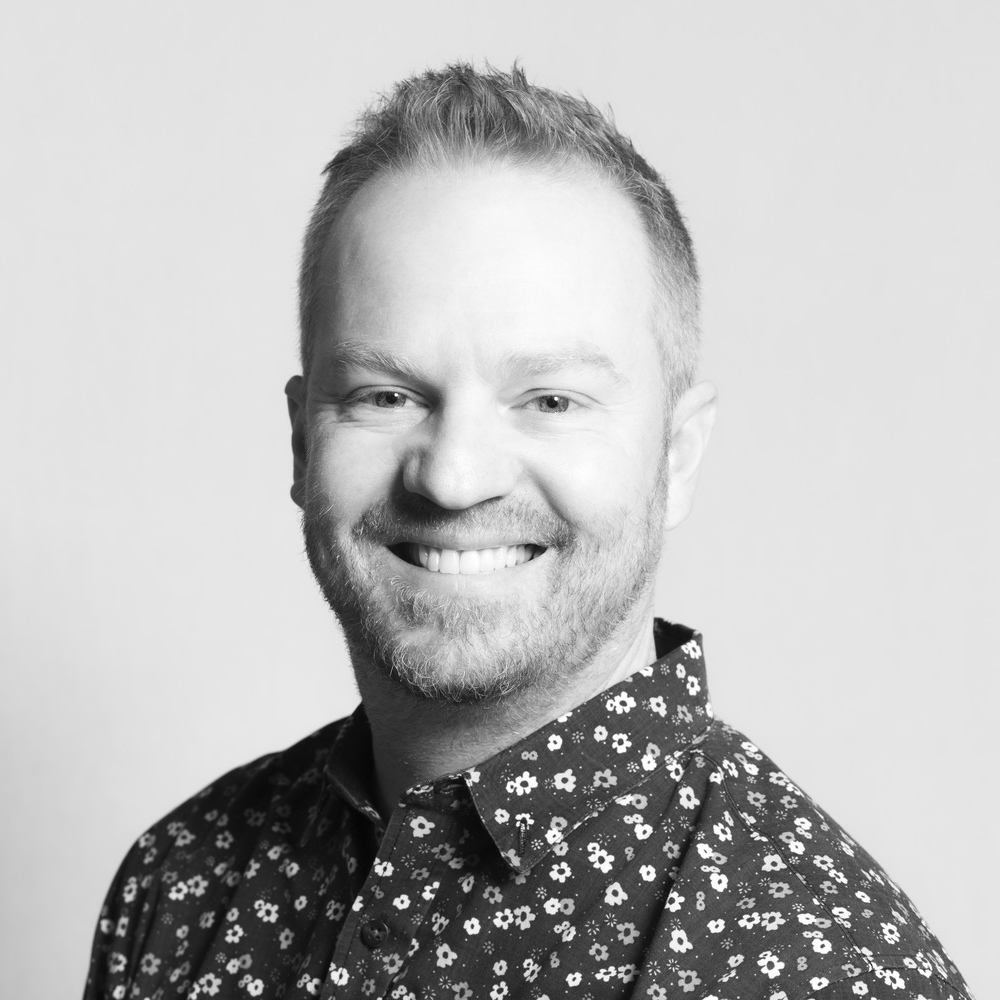 by Don Sowieja, Principal AIA, NCARB
An Integrated Approach to Revolutionary Healthcare Design
September 13, 2022
Providence Reed's Crossing Wellness Center
Population health relies on more than simply treating sickness. Leading a healthcare shift to a value-based model whose viability depends on people maintaining their health, from a fee-for-service financial model, our client's strategy embodies this pivot with a new healthcare center that integrates traditional clinical services with wellness facilities. The Providence Reed's Crossing Wellness Center is a dynamic new healthcare facility that communicates warmth, healing, approachability — holistic architecture that sees people as more than patients. Community-oriented general fitness and wellness spaces act as bridges to more specialized functions like integrative health, dermatology, retail, physical therapy, imaging, women's care, pediatrics, and more. Our design connects services with open, blended thoughtful architecture and interior design in an active urban environment.
Our hope: To help people get and stay healthy.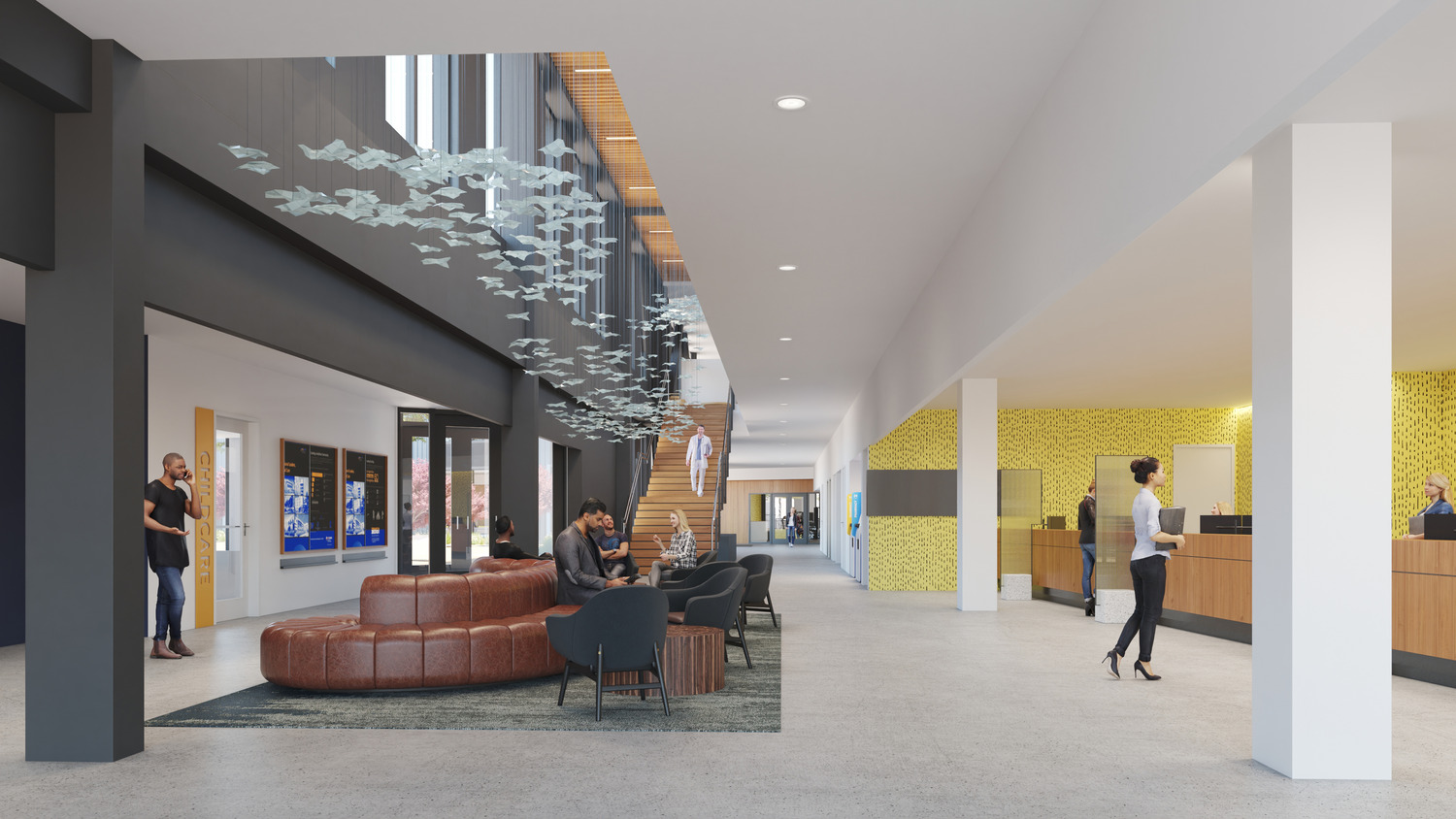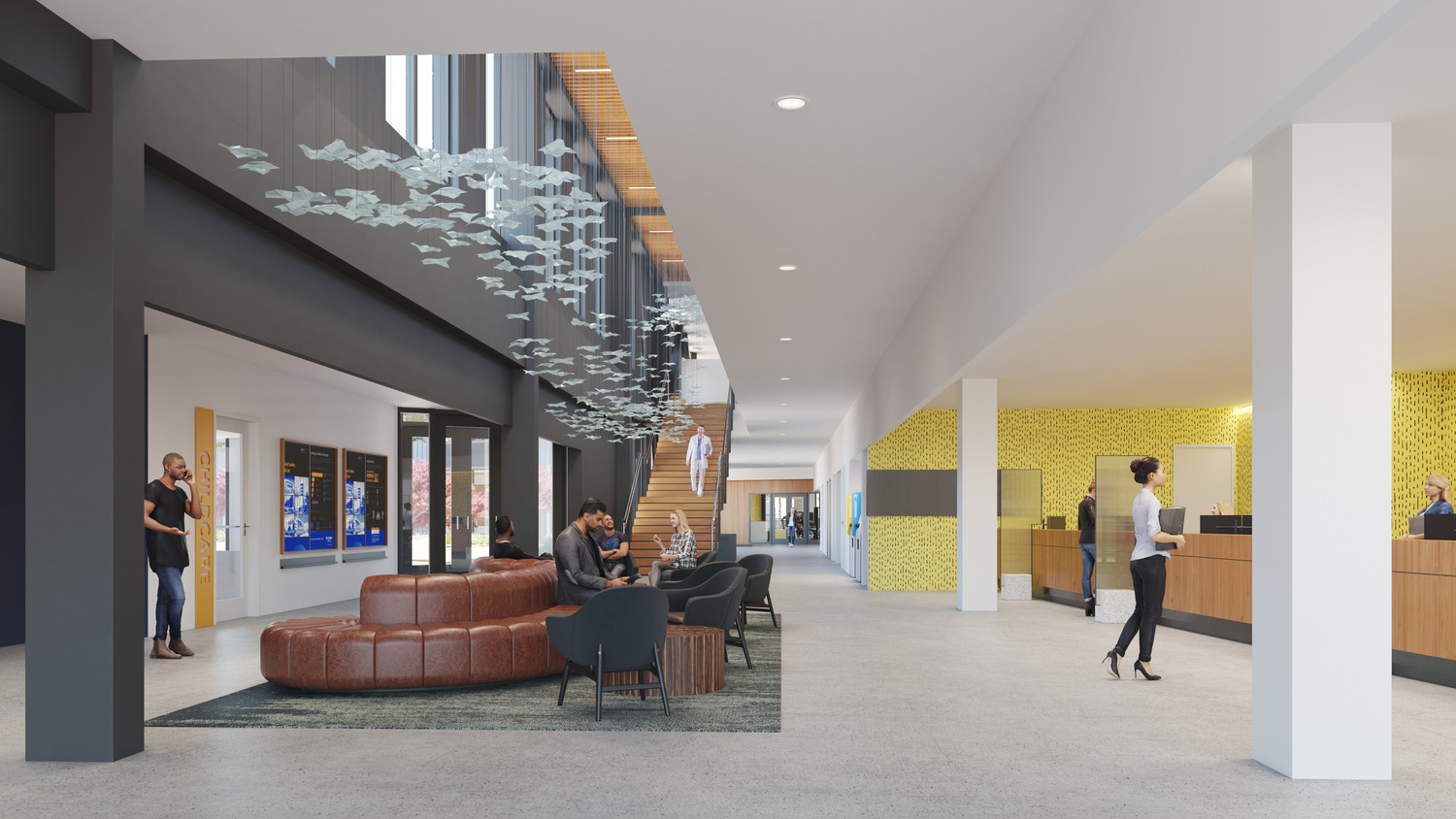 This radical new facility feels like it's part of Main Street while feeling unlike anything else out there. To successfully integrate wellness with clinical services, we start by focusing on how to maximize operational benefits. Our design must communicate warmth and professionalism, relaxation with dynamic activity, aspiration, and inclusion. It's not enough to simply combine traditional healthcare design with wellness. Our design concept must holistically communicate both. Because our client's vision treats patients as complete people whose individual health is affected by diet, behavior, mental and emotional states, as well as physical abilities, our core interior design concept likewise promotes overall healthy living and wellbeing. Biophilic elements like natural light and exposed wood elements soothe visitors and decreases stress while they're working out, learning about nutrition, or waiting to see their physician. Beautiful, integrated color palettes that fit each program will guide and orient people within the facility. Indoor/outdoor spaces further connect our design to its community and bioregion.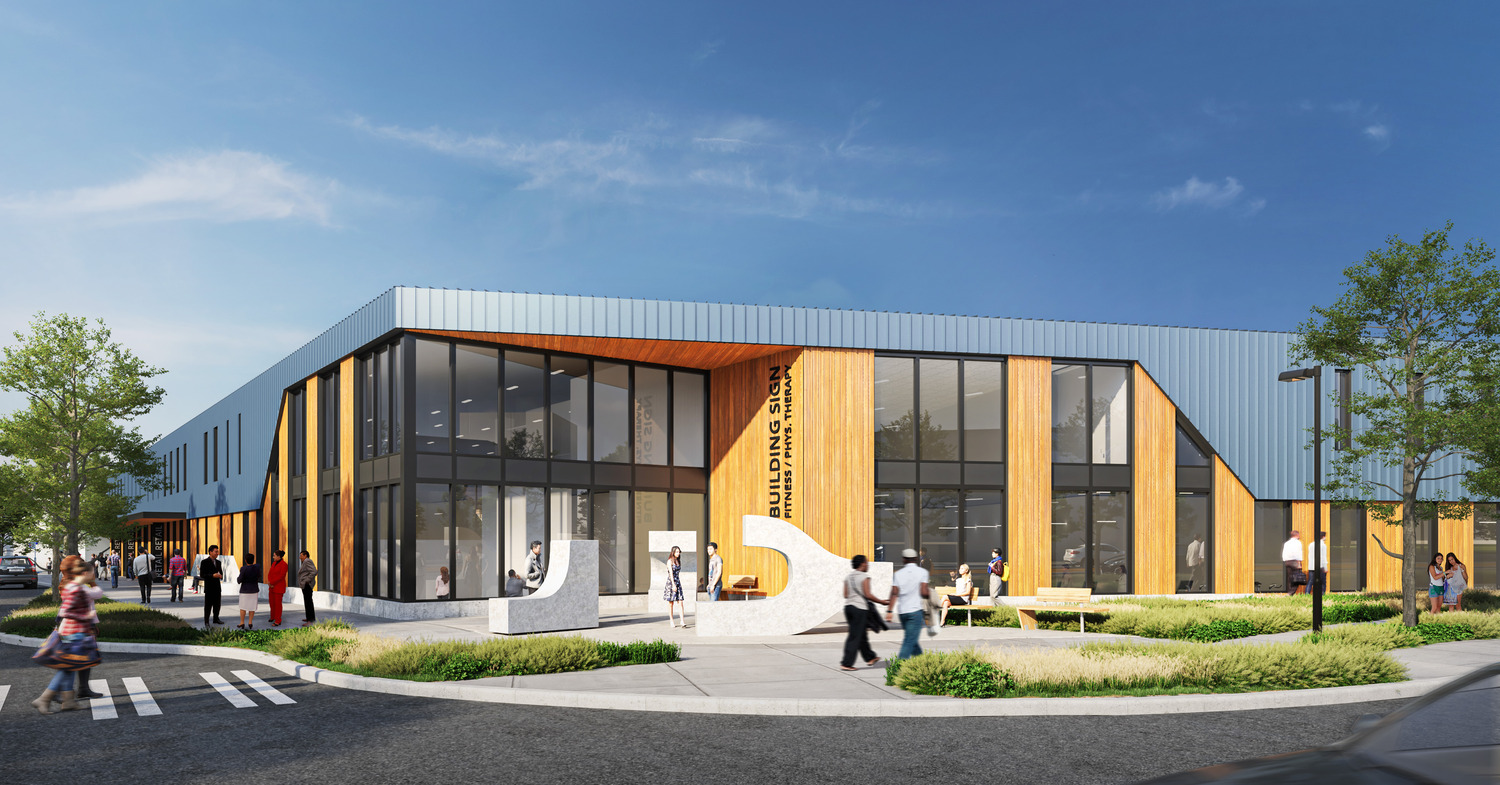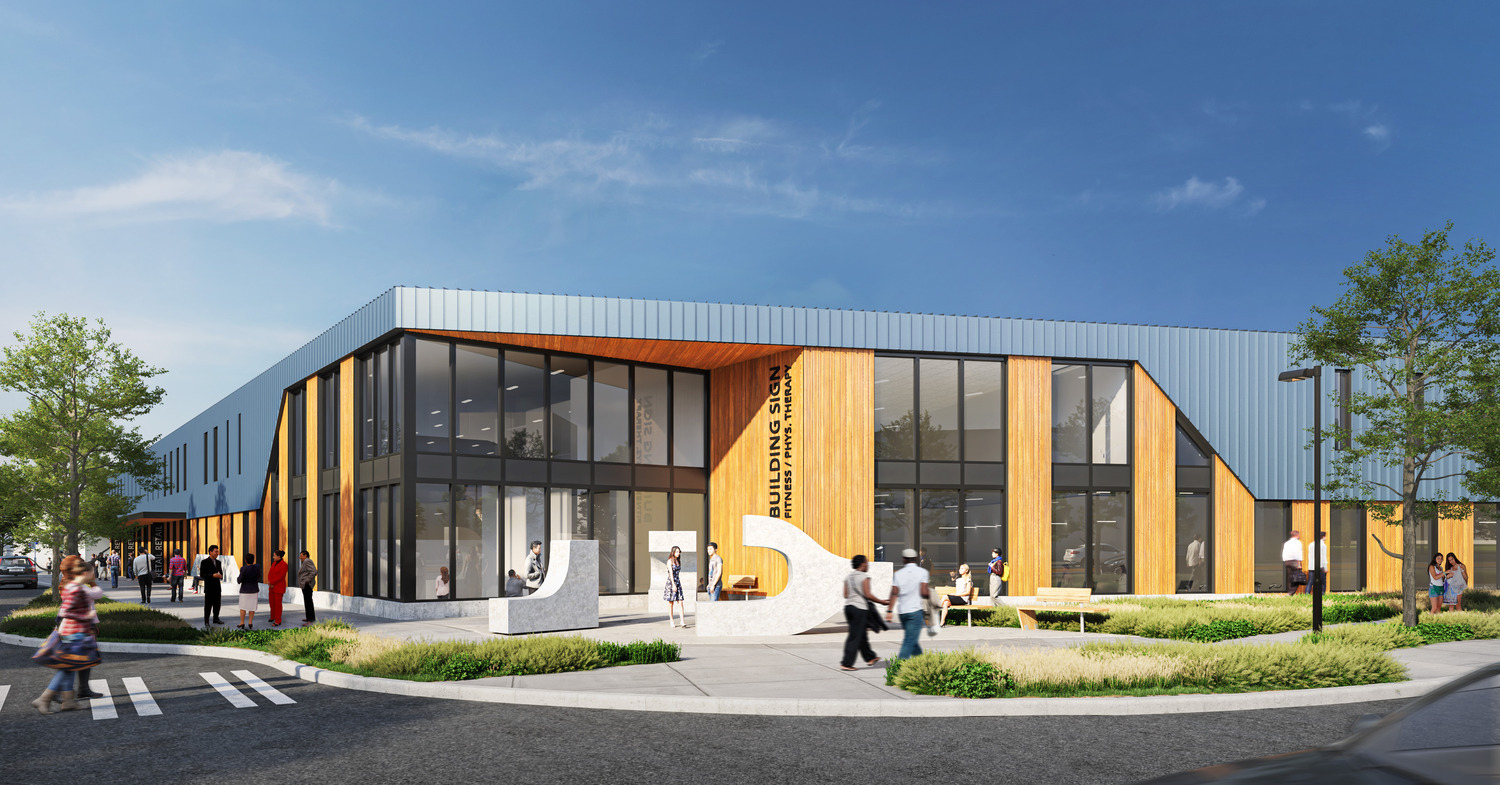 Our hope: A design that feels kinetic yet relaxing, empowering and healing, and completely revolutionary.
Go to the Providence Reed's Crossing Wellness Center Project Page >>
Wynne Watts Commons
August 26, 2022
High-Tech Accessibility for the Win
It is undeniable that housing insecurity affects millions across the United States. Rents are up and homelessness is on the rise. There are many factors that lead to these crises, including high housing costs relative to income, poor housing quality, unstable neighborhoods, or even health concerns and peripheral medical challenges and costs. Add to that the encompassing environmental impacts of climate change and a driving need to design and build more sustainably; we are faced with the need to take a more holistic approach to housing and accessibility to address our growing concern for the wellbeing of our communities.
We partnered with Albertina Kerr, an organization dedicated to supporting people experiencing intellectual and developmental disabilities (I/DD), mental health challenges, and other social barriers, to design the largest affordable and accessible housing project in the PNW. This joint project became one of the largest Zero Energy affordable housing projects in the U.S.
This four-story, 150-unit complex features 30 accessible units designed to provide adults with intellectual and/or developmental disabilities, earning 30% or less than the average median income, a place to live independently. Three units are available to families needing temporary housing and the remaining units are reserved for low wage direct service providers. This project showcases innovative technologies and design features readily available today to achieve better health outcomes for residents, minimal overall carbon emissions, and significant savings on energy bills. Energy-efficient features include a 660 KWh PV Array that will produce 727 MW-hours of electricity annually, enough renewable energy to fully operate the building with no utility cost to residents.
Albertina Kerr's in-house staff were consulted to help inform the direction of features that are most useful to the residents. Smart-home integrations enhance safety and useability, and pull-out cook tops and mechanized upper cabinets help residents manage daily tasks. Thoughtfully integrated accessibility features include room darkening shades, RGB controllable lighting for chromatherapy mood management, and acoustically enhanced wall, floor, and ceiling construction that gives residents control of their space to prevent overstimulation.
Wynne Watts Commons is a huge step forward for sustainable and inclusive quality housing for some of the most vulnerable in our community.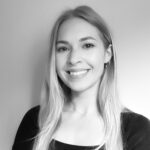 by Mackenzie Gilstrap, Sr. Marketing Coordinator
Employee Spotlight: Jennifer Sobieraj Sanin
August 24, 2022
Empowering Others
Empathetic, balanced, and calm—three words you'll hear from Jennifer Sobieraj Sanin's team if you ask them to describe her leadership style.
This month we're excited to be spotlighting Jen, an architect and Managing Design Principal in our Seattle office. In her eleven years with AM, Jen has come to stand out as a female role model in architecture due to her unwavering advocacy for her teams, and for women in particular.
Jen approaches her leadership position with the intention to empower others. She creates an environment conducive to growth by "letting others get creative and do their best work," as one of her colleagues has noted, "while at the same time staying engaged and providing feedback that guides the project in the right direction and helps you grow as a designer."
We asked Jen to share her advice for emerging professionals in the industry. Here's what she told us:
1. Be an advocate for yourself. Don't be afraid to voice your opinions and ask for opportunities.
2. Find your mentor—someone who will offer guidance and stand up for you when you need it. Check in with them regularly.
3. Don't change yourself to fit into a higher-level role. There is room for you to become a leader while doing what you love and are good at. A great leadership role will be flexible enough to match your skills and passions.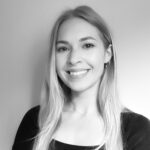 by Mackenzie Gilstrap, Sr. Marketing Coordinator
Mass Timber: Harder Mechanical
August 15, 2022
Timelessly Modern
Located along Martin Luther King Jr. Boulevard in the historic Elliott neighborhood, known for its brick buildings and early 20th Century residences, the new Harder Mechanical building needed to stay rooted in the past while being built for the future. Because the owner is a mechanical and plumbing subcontractor and will self perform their own scope, the Harder team became an integral part of the design process.
Their desire for an innovative approach—to not only the design but also the design process—led to an adapted integrated project delivery method. This allowed for close collaboration with Harder, the General Contractor, Swinerton, and their trade partners to achieve efficiencies and innovative construction methods that meet both design and construction goals.
The desire to showcase Harder's own work and innovation led to exposed ceilings and exposed structure and mechanical systems. It is here where the Cross-Laminated Timber (CLT) structural system became a central design element. Utilizing Swinerton's expertise in this area, the CLT simultaneously provides environmental benefits both to the occupants and in broader terms, along with time and cost saving installation.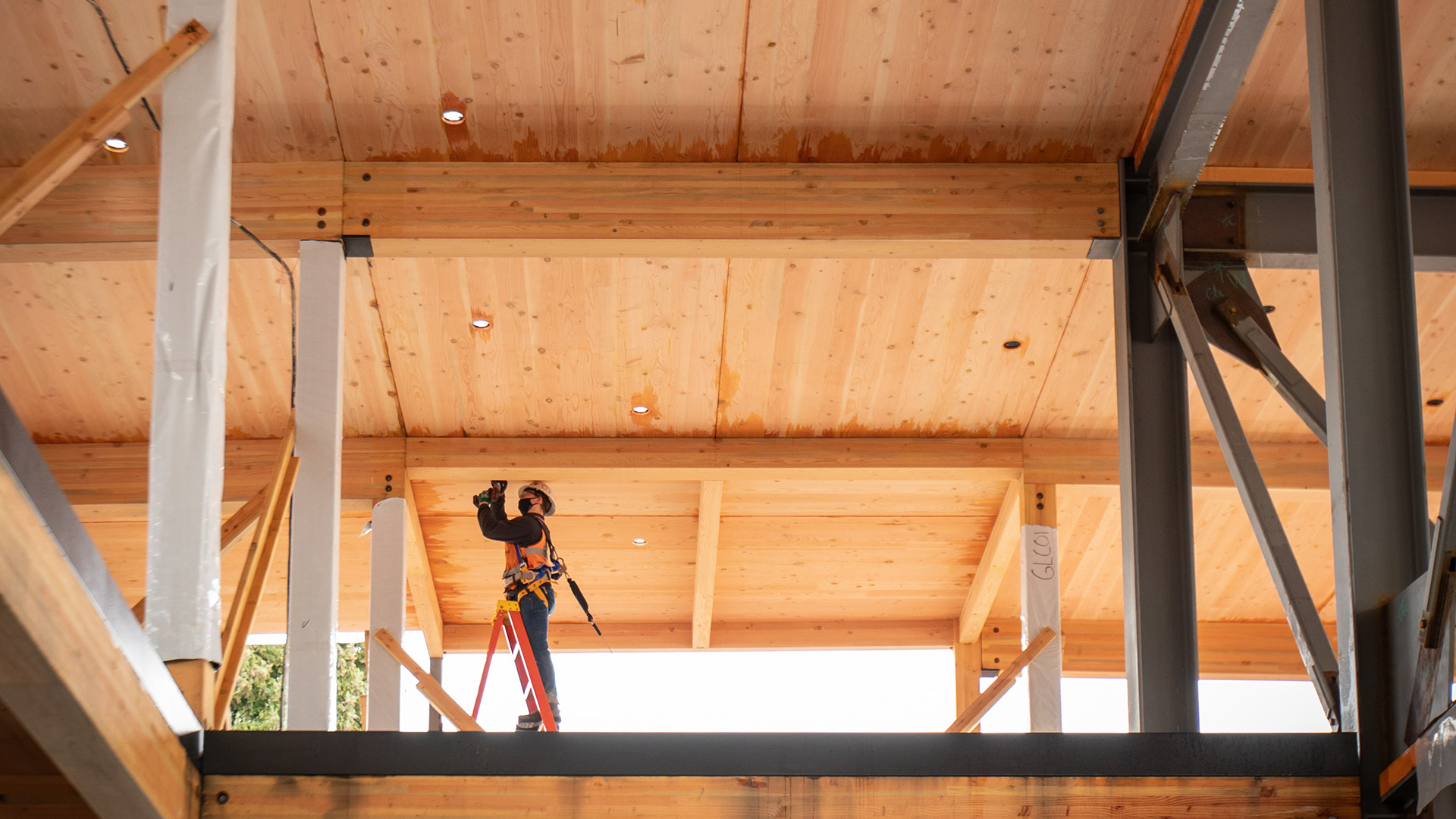 Externally, the company's rich history combined with the historic neighborhood led to the selection of a both durable and beautiful dark brick facade reminiscent of the surrounding context. This traditional material combined with a contemporary aesthetic allows the building to become part of MLK's future whilst respecting its past.
Mass Timber: Skylight
August 15, 2022
Serving Both Pragmatic and Highly Creative Needs­, Equally
Portland's Central Eastside Industrial District is poised to transform its character and vibrancy. Designed to capture and elevate the essence of this historic industrial area, the 115,000 sq. ft. Skylight is our refined rendition of the modern office for creative technology and design professions. The structure is a mix of concrete, hybrid wood trusses, and steel, but the Nail-Laminated Timber (NLT) floor panels are the material binding the whole building together – offering both style and function.
We designed Skylight as two offices bridged by core and amenity spaces, like the wings and body of a butterfly. Our team used structural materials that unite the separate spaces with a raw, edgy, but down-to-earth aesthetic that appeals to creative office users. Exposed mass timber and hybrid wood trusses support a bright, open, and warm office environment. These natural elements contrast with cool concrete, steel framing, and visible architectural joints, adding visual activity and energy to the interior. An array of skylights at the heart of the building brings natural light to otherwise unaccessible spaces.
Use of NLT at Skylight also serves functional goals of our creative office design. The texture of this material has acoustic benefits for the space and exposing the natural finishes removed the added cost of applied interior finishes. We also coordinated with the MEP engineers and subcontractors to hide unattractive parts of typical office systems neatly beneath a raised floor, maximizing exposure to the beautiful natural wood and open space. Supporting mass timber with innovative, long-spanning hybrid trusses also allowed us to create a more flexible and unobstructed layout for existing and future tenants of the office building. Skylight used this method to reduce layout obstructions while maximizing versatility through 35'-40′ spans and only a single row of columns breaking up a 70'-80′ floor plates. To achieve this literal stretch from traditional 20'-25′ mass timber grids, our team designed an innovative, double glulam truss.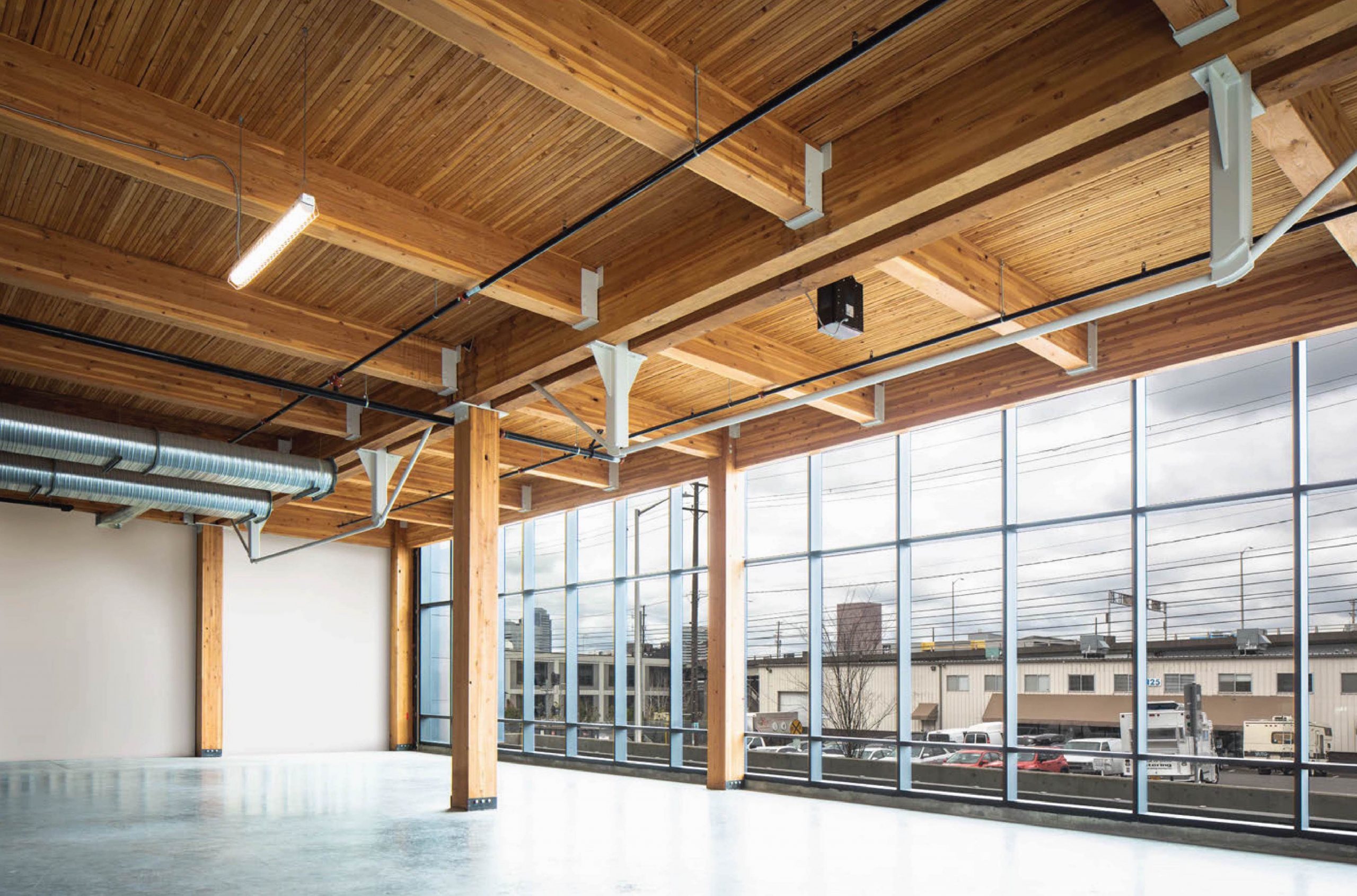 This project fired us up about new mass timber applications. While NLT is not as cutting edge as Cross-Laminated Timber (CLT) panels – a mass timber technology exciting the industry today – Skylight helped us explore and apply the full potential of NLT to establish a new standard for this evolving neighborhood. Its success relied on strong collaboration between the design, development, construction, and engineering team members, who include Turner Construction, DCI Engineers, Glumac, Shapiro Didway, Mackenzie, and Potestio Studio.
Mass Timber: The Standard at Seattle
August 15, 2022
Achieving greater heights with efficiency and durability
With study spaces for every occasion, social areas, luxurious amenities, and ground floor retail just blocks from campus, The Standard at Seattle's two high-rise and one mid-rise buildings will welcome students and locals. We took guidance from our client, Landmark Properties, one of the nation's largest student housing developers, and inspiration from the neighborhood's eclectic character to design student housing that fosters a community away from home.
In the mid-rise, Cross-Laminated Timber (CLT) construction will allow us to achieve higher ceilings than would otherwise be possible, with greater efficiency, durability, and beauty – three key reasons why we champion mass timber. Using mass timber from the Pacific Northwest also reduces the building's carbon footprint. Wood on the exterior around the entry draws on the beautiful CLT inside and serves as a beacon for people arriving from the nearby train station. Since exposed mass timber is uncommon in Seattle student housing, we were excited to have the perfect opportunity to use this functional and stylish material at The Standard.
Standing at 26 stories, the two high-rise buildings will be amongst the tallest in the University District upon completion in 2023. Our design team used colors and materials to create a conversation between The Standard's trio of buildings and its eclectic neighborhood. They conceptualized the high-rises as one form, pulled apart to reveal dark blue interior panels that shift in color as the sun hits the surfaces at different angles. The throughway with ground floor retail and afternoon sunlight will be a relaxing destination for the community. With gold details, the throughway is like a yellow brick road to the mid-rise building.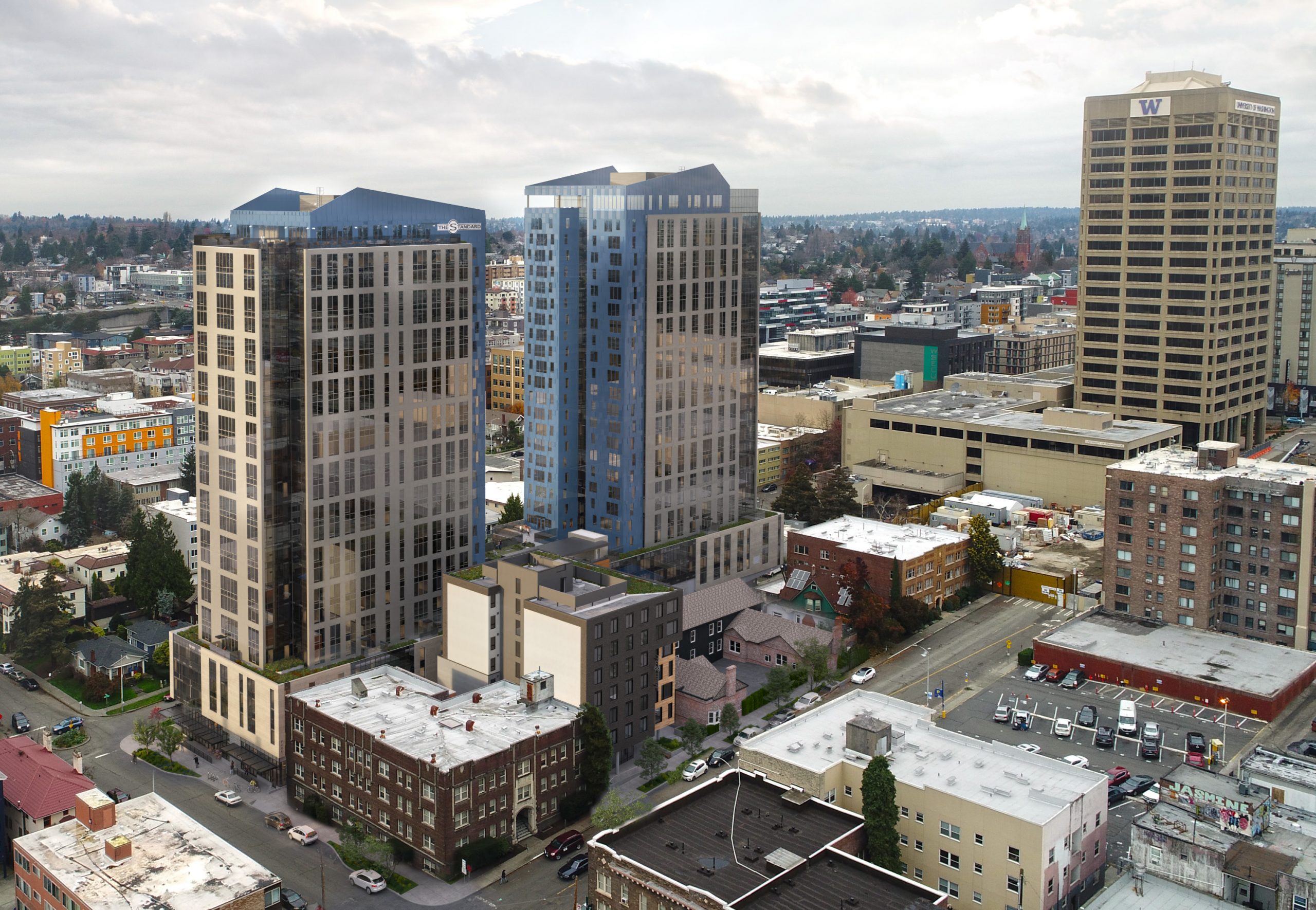 Amenities housed in the high-rise, but accessible to all residents, include a swimming pool, sauna/steam room, and rock climbing wall. All of these options will be easily accessible via a skybridge between the high-rises. The offerings caters towards providing residents as much choice as possible without having to travel far, a feature that our student housing experts know today's young people desire. The interior design mixes natural elements with refined playfulness and warmth to keep the design appropriate for the city's urban, tech-forward, and multi-cultural university students.
Mass Timber: 38 Davis
August 9, 2022
Integrating Work and Home Through Mass Timber.
At 38 Davis, work and home is integrated through mass timber. Located in the heart of Portland's Old Town Chinatown District, this building was the first ground-up construction to occur in the district in over a decade. One of the world's first Leadership in Energy and Environmental Design (LEED) v4 certified developments, the building was designed with software guided fans and operable windows rather then relying solely on an HVAC supported air conditioning and heat recovery system. A testament to our commitment to sustainability, the 124,000 sq. ft. headquarters also features a greywater reclamation system and green roof that treats water and removes contaminants on site.
The six-story, mixed-use timber-framed building, which is home to our Portland headquarters, combines office, residential, and retail spaces. Expressing raw craft with care, the mass timber used in 38 Davis is more than warm and honest-it's structurally sound and sustainable, lowering the building's overall carbon footprint.
Utilizing a historic method of a traditional 3×4 tongue-in-groove floor panel system, the building features locally sourced Douglas fir timber beams and exposed columns, which can be seen from the inside as the beams come together in an energetic display of raw materials and craftsmanship that mirrors the work we do. This post-and-beam system allowed our team to create larger interior spaces, high ceilings, and large window openings, achieving our vision of a background "warehouse" space overlaid with a tech-forward workplace that is all parts beautiful and utilitarian, yet historic and comfortable.
As you enter the building, you flow through the ground floor communal thru lobby connecting entries along SW Davis and the semi-private mid-block courtyard with a custom backlit metal art was designed to represent the flow of the Willamette River as it moves through downtown Portland. In the lobby, reclaimed wood wraps the threshold to shared elevators guiding visitors from retail on the ground floor to office space on the second through fourth floors, and workforce housing on floors five and six.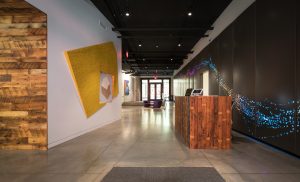 We believe that diversity and sustainability are of paramount importance to the vitality of our lives, neighborhoods, and cities. Designing from an owner's position, we seized the opportunity to create a vibrant, mixed-use development where we can live, work, and learn alongside local community members. The communal lobby, elevator, rooftop, bike storage, locker room and gym area create dynamic interactions between our staff, building residents, and University of Oregon students. A unique, inter-use greywater reclamation system filters runoff shower water from the upper residential floors and uses it to flush the toilet's of the offices below, saving an estimated 202,800 gallons of water annually.
Employee Spotlight: Ryan Miyahira
July 13, 2022
Hitting the Right Notes
Ankrom Moisan Managing Principal Ryan Miyahira recently hosted AM's second annual Pickathon, a video showcase of the firm's many talented musicians.
We chatted with Ryan, who is a talented musician himself, to hear more about the inspiration behind AM Pickathon, an event he not only hosts but also created and produces.
Q. What's your musical background and how did Pickathon come about?
A. I've been playing music since I was a kid. I had a band in high school and another in college, playing mostly 80s indie music. After college, my wife, Lara, and I started a band called the Hip Replacements. We cover old r&b and soul music. We've performed at several Ankrom Moisan Christmas parties and still play the occasional bar gig.
One of my favorite things to do is to go see live music. During the pandemic, we watched a lot of streaming concerts and I thought it would be fun to do an Ankrom version. I've had the chance to play music with other AM employees so I knew that we had a lot of musical talent in the firm. I wanted to show off those hidden talents in a fun way.
Q. How long have you been with AM and what has motivated you to stay?
A. I've been with AM for 22 years. Back in 2000 when I was looking for a job, the most important thing to me was to find the coolest group of people. I was looking for creative, hardworking, and fun people that wanted to do their best, but were also easygoing enough to have a good time while doing it. That's how I landed at AM. I've noticed that it seems to perpetuate itself—a group of good people is like a magnet that attracts more good people. That's what has motivated me to stay for so long.
I also appreciate that it's been a very supportive and fun environment where you can make your own way. There's so much room for passion and exploration at AM. If you have an idea, like hosting a Pickathon, and the drive to do it then the firm will support it.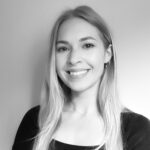 by Mackenzie Gilstrap, Sr. Marketing Coordinator
Virtual Reality
June 22, 2022
Conveying the Nuances of Design
Our incredible in-house visualization team is testing out some VR upgrades! Virtual reality has proven to be a valuable design tool for our teams so we're expanding our capabilities with new equipment. Soon, we'll have upgraded VR stations in each of our three offices.
So, how do we use VR?
VR allows our designers to get a true sense for the scale and feel of a space as they are designing it—adding efficiency and improving end results. For instance, virtually walking through a unit during the programming stage helps inform early layout and square footage decisions so that costly last-minute changes can be avoided and the resulting unit design will better meet pricing expectations.
It also helps our interior designers to visualize details previously left to the imagination such as how flooring patterns would look repeated on large scales or how the placement of a lighting fixture might affect the overall feel of a space. Getting these small details right leads to a more cohesive and intentional end-product.
By providing our clients the opportunity to experience different design variations within their projects, we can aid their decision-making processes. While designing Olympic Tower, a luxury senior-living high-rise in Seattle, we gave our client, Transforming Age, the opportunity to tour the building two years before the project even broke ground. After using VR to experience the tower's premier amenity, a performance hall, the client realized the scale was not what they had imagined. As a result, we increased the ceiling height, changed the dimensions of the stage and adjusted the lighting. VR helped convey the nuances of the design so the client could make informed decisions on where to allocate resources, and they didn't have to experience any surprises during construction.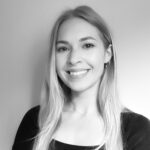 by Mackenzie Gilstrap, Sr. Marketing Coordinator
Employee Spotlight: Lori Kellow
June 16, 2022
Exploration Leading to Success
Lori Kellow, Ankrom Moisan's longest standing employee, has been with the firm since 1985. After a nearly 37-year tenure, Lori has a uniquely broad perspective on the architecture industry and Ankrom Moisan's place within it. We recently sat down with Lori to hear her insights. Lori touches on what the industry was like for women in the '80s and how technology has changed the design process.
Q. What is the biggest industry change you've seen since you started working at AM?
A. Technology, absolutely. In just the past few decades the standard design process has shifted from primarily utilizing manual tools, such as hand-drafting equipment, to being almost entirely computer-based. To research and draw using technology is so powerful. I remember when we had to visit the library and flip through physical binders, the Sweet catalogues, to find products to specify. Now all this information is right at our fingertips and efficiency has just soared because of it.
Q. What has motivated you to work at AM for 37 years?
A. In the mid-80s it was still very difficult for women, especially in architecture, to get a seat at the table. At Ankrom Moisan it was different, leadership showed me from day one that my opinions and ideas were valued. I've always been treated with respect and paid commensurate to my skills.
It was within 3 years at the firm, in 1988, that I was promoted to Principal, becoming the first woman in a leadership role. In the many years since, I have not lost that feeling of being valued and the sense of opportunity. I believe that if you have passion and drive, there are not many roadblocks to growth and success at Ankrom Moisan.
Q. What is your advice for professionals beginning their careers in the architecture and design industry?
A. Explore. I am a firm believer that you must try as much as you possibly can in order to find your passion. I spent years working on diverse project types and taking on varying roles. Eventually I discovered my passion for social service healthcare projects. I find a great deal of fulfillment in creating places that help people heal. Through exploration, I've also realized I am especially adept at big-picture thinking and I prefer to do schematic design work. I'm fortunate enough to work with a firm that has allowed me the freedom to explore and provided the opportunity to tailor my role to match my strengths and passions.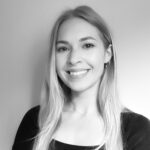 by Mackenzie Gilstrap, Sr. Marketing Coordinator
Project Pin-ups
June 7, 2022
Opportunities for Collaboration
In pursuit of the best solutions, we create opportunities for collaboration.
After all this time meeting and sharing ideas through screens, we are thrilled to be able to collaborate in-person again.
Designers from our Portland office got together recently for a charrette at the pin-up wall—sharing design concept ideas for our on boards project, Fairfield Burnside. Through discussion of neighborhood context and influences, the team began generating a diverse scheme of building concepts for this upcoming 8-story mixed-use development.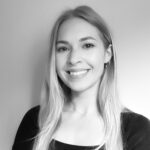 by Mackenzie Gilstrap, Sr. Marketing Coordinator
Employee Spotlight: Keith Larson
December 17, 2021
Professional Modeler Extraordinaire
Did you know Ankrom Moisan has an in-house model maker?
Meet Keith Larson. While he's been working as a professional modeler since the 1990s, his craft started as a kid playing with LEGO sets. To say he is detail-oriented is an understatement.
From making props on movie sets to creating 1/32" scale replicas of commercial airliners, Keith has an incredible portfolio from which he draws inspiration. Although his career has taken him through a broad spectrum of industries, his love for architecture and design has continued to bring him back to this world.
Since starting with Ankrom Moisan in 2016, Keith has collaborated with our project teams on models small and large, simple and complex. With such a diversity in markets and locations, every project brings something unique to the workbench.
When we asked our in-house model maker Keith Larson to share his current projects, Sandy Health Center was top of mind. The 1/16" scale finished type model includes scale people—a first for Keith's work at the firm. Filled with details, the steep pitched roof was a particular challenge. Cutting the individual angles by hand and seamlessly assembling each piece was a personal triumph.
Keith worked very closely with the architecture team to ensure each detail was correct. The finished model represents a 9,500 sq. ft. facility that consolidates primary care, behavioral health, and dental services into one location. Following the Sandy Design Guidelines, the final architecture is a modern take on a rustic aesthetic.
🎬: Ankrom Moisan
Insights from the Advancing Mass Timber Construction Conference
October 20, 2021
Interview with Benjamin Stinson, Sr. Associate
Mass timber technology continues to develop rapidly as more and more projects seek to implement this beautiful, sustainable, and durable material. Our firm's subject matter expert in this field, architecture senior associate Benjamin Stinson, attended the Advancing Mass Timber Construction Conference earlier this month. After participating in workshops, lectures, case studies, and more, Benjamin shared some of his key learnings and how they will influencer our projects.
Q: Why did you choose to attend this conference?
A: Mass Timber is an expanding construction technology solution in our industry and we need to stay ahead of the progress in both code and implementation strategies so we can best serve our clients that are interested in pursuing this great option. Mass Timber is also a construction strategy capable of providing the most substantive environmental impact that our industry has seen possibly ever. The use of Mass Timber at scale could take a huge bite out of the carbon debt we have built up and need to rectify in the coming years, so it is our responsibility to make it as easy a choice for our clients as possible by knowing as much as we can.
Q: Which conference session had the biggest impact on you? 
A: Eric Corey Freed of CannonDesign gave an inspiring presentation about sustainability in design that moved me to want to do more to pursue sustainability with our clients, even when it may not be their first project priority. There is a social responsibility we face to make changes in our industry, and I think we need to do our best to make saying no to those changes in a project as difficult as we can.
I also saw a few great presentations about the Ascent Project, which is a 25 story residential project in Milwaukee, WI that includes 19 stories of mass timber. This project started before developments in the 2021 IBC new Type IV construction types that allow taller mass timber buildings and had to work through a lot of challenges to bring it to market. Even with those challenges, the developers were able to make it a beautiful, viable project. With our strong background in housing, there should be nothing stopping Ankrom Moisan from working with our clients to make mass timber housing projects a reality.
Q: What was something unexpected that you learned at the conference?
A: I had previously heard hints, but I learned that there is a proposal (G147) coming up for a vote that would open projects in the IV-B construction type up to 12 stories to allow 100% exposure in ceilings for the next code update. Exposure of the wood is often critical to bringing mass timber to projects, so opening this up for taller buildings will help our ability to present this as an option to clients. Fingers crossed that the vote goes through, and we can use this as a basis to get more exposed timber in our buildings.
Q: How will your learnings apply to your current projects (if at all)?
A: As Ankrom Moisan's Mass Timber research lead, I am involved in mass timber discussions for multiple projects. What I learned at this conference will come to bear for a lot of our work currently considering mass timber for their schematic design. We are particularly focused on how this can become part of our broad scope of residential projects and how to bring more exposed timber to the living environment.
Q: So, what's next for mass timber? 
A: A key set of innovations that goes hand in hand with mass timber is prefabrication. Mass timber is systemically a prefabricated set of components and integrating prefabrication concepts into the construction process seems like a critical milestone in moving this construction strategy to scale. Constructing a building with prefabricated components can pose a significantly different process for contractors and partners, and streamlining is critical to making mass timber a viable solution. Change can be hard (and potentially expensive), but the more we know about the mass timber process, the more we can help our partners learn this great, new innovative structural solution and bring more buildings to market that make you feel as good being inside as you do being outside, standing among the trees.
What We Do
October 12, 2021
Designed for Health and Wellness
Bringing together cross-sector expertise, we are passionate designers driven to continuously elevate the end goal: integrated environments that heal. Explore how we infuse Inpatient, Outpatient, Behavioral Health, and Wellness operations with out of the box, technically intricate thinking molded to each client's needs.
Download HEALTHCARE General Capabilities now.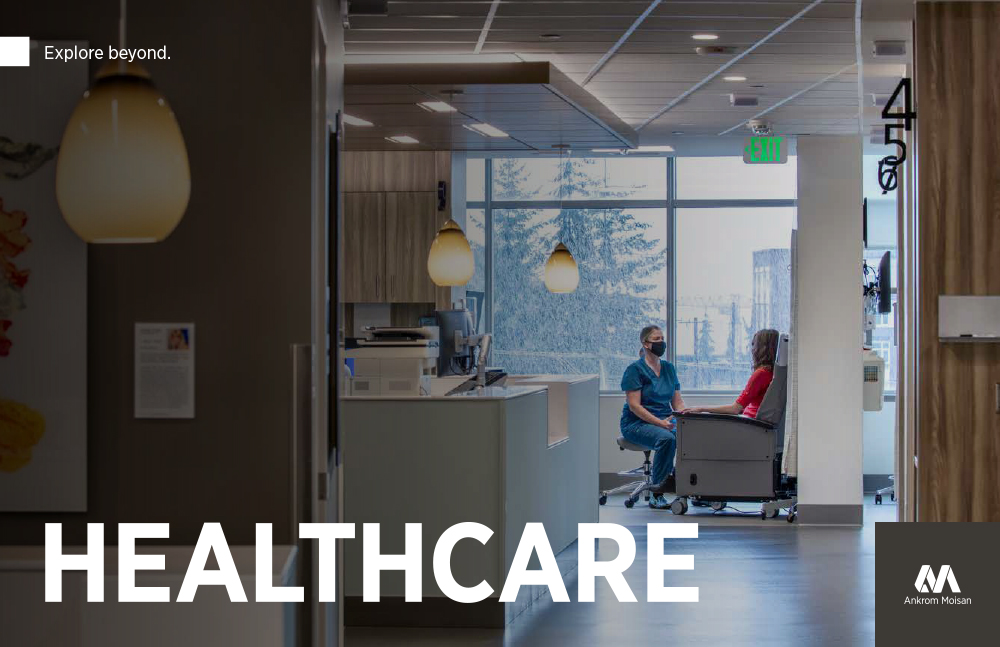 Comfort
August 10, 2021
Rest and Relaxation
Our homes should be comfortable, should rejuvenate us, and they can make or break our capacity for resiliency. Designing for comfort goes far beyond material or FF&E decisions to include communal space, biophilic design, sensitivity to place and culture and history, even flexible spaces that adapt to fit each residents' individual conceptions of home and relaxation.
Download Comfort now.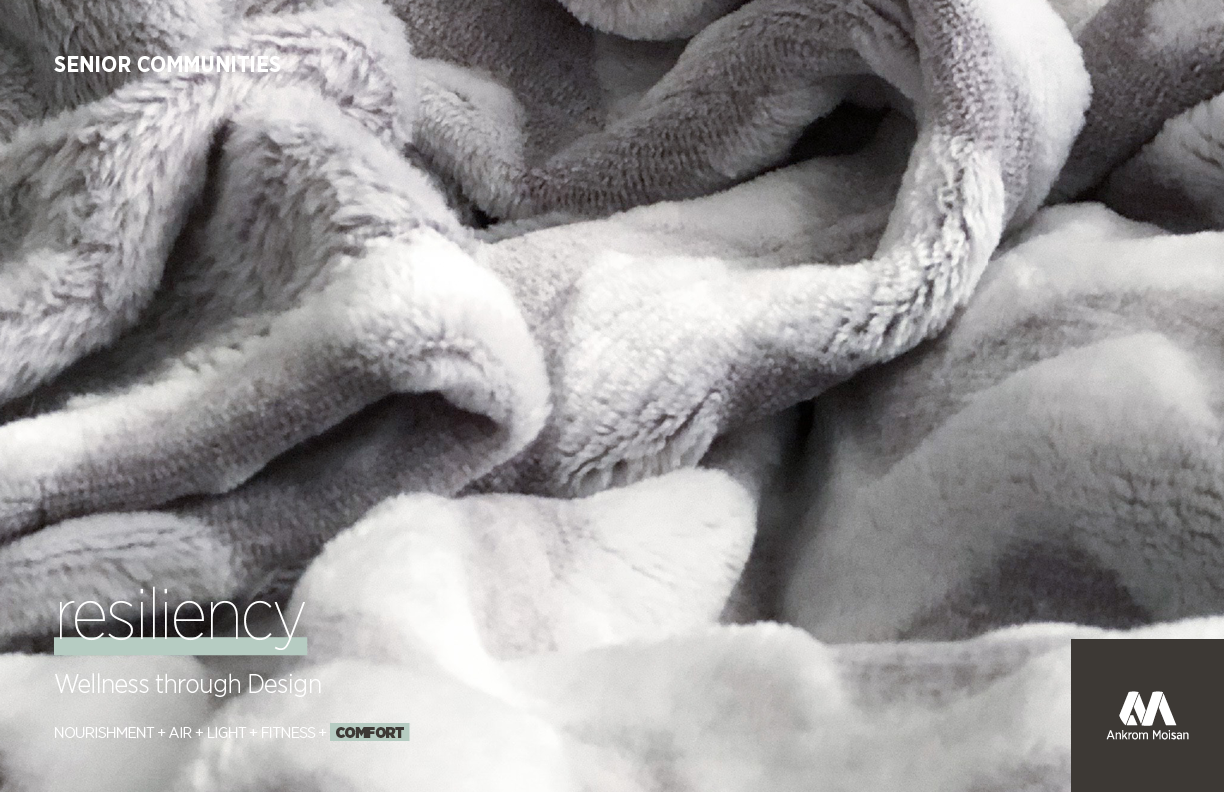 Fitness
May 3, 2021
Movement and Play
The connections between exercise and overall wellness are well established—but how can we, as designers, create senior communities that encourage healthy movement for people of all physical abilities? How can we design fitness into residents' everyday lives? These design insights reflect our solutions over decades' worth of projects.
Download Fitness now.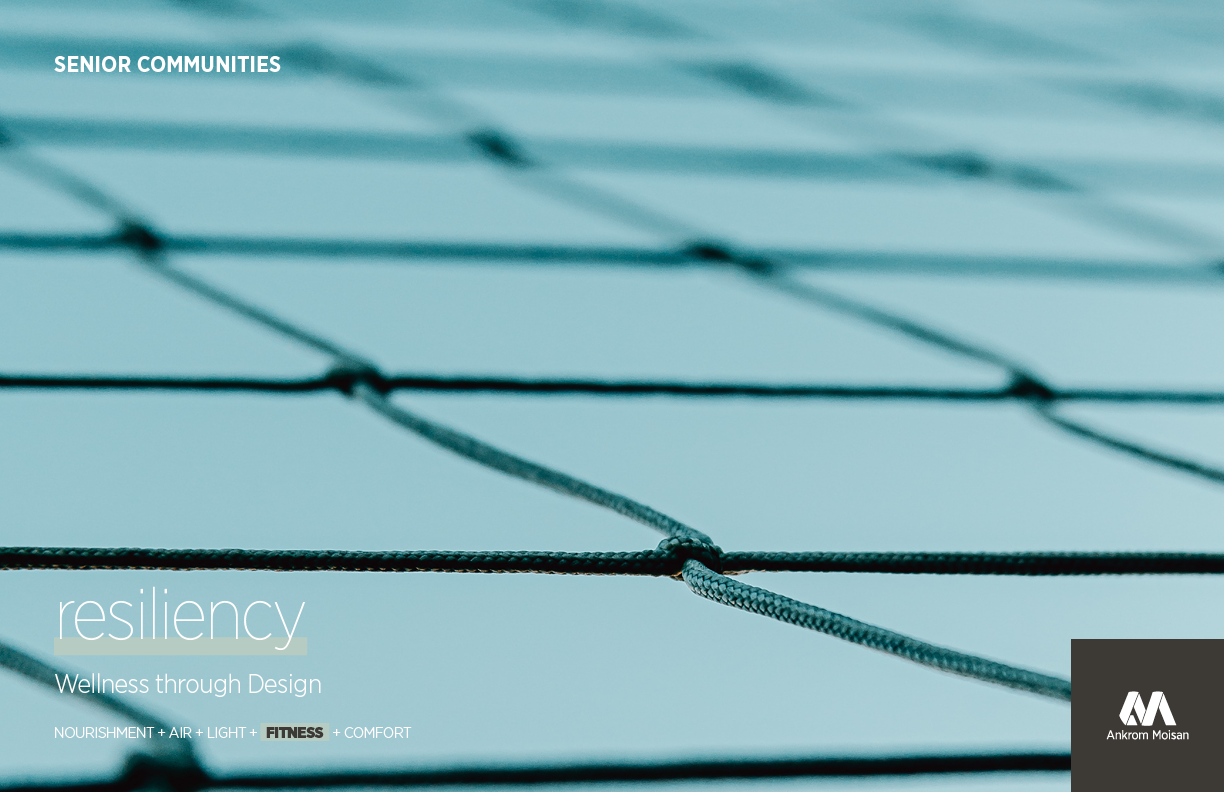 Light
February 10, 2021
Natural Light
With access to natural daylight, we're sharper and happier during the day, we sleep better at night, and we recovery faster when we're sick. To properly daylight indoor spaces, designers must balance glazing, climate, solar and thermal gain, external views, nighttime darkness, and many more interdependent factors—far more than simply adding extra windows.
Download Light now.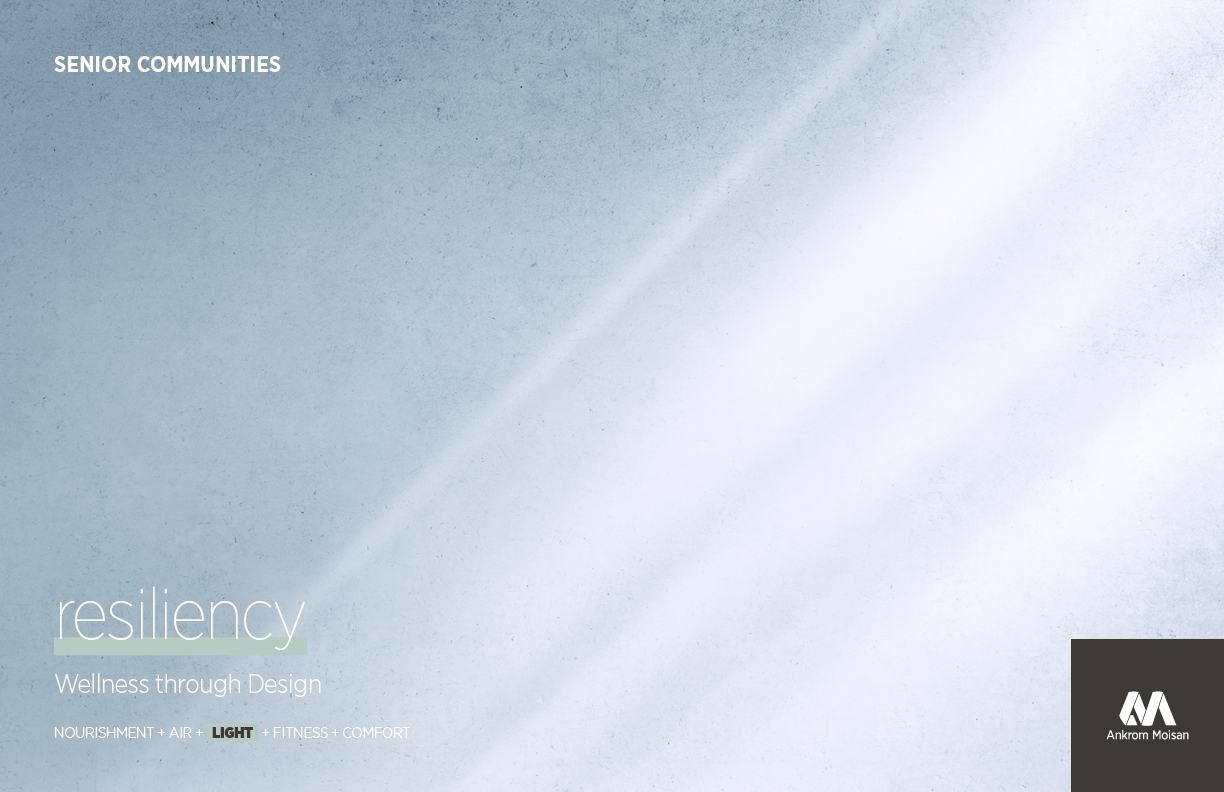 Vitality in the Village
November 11, 2020
Mary's Woods
Understanding the connection between a well-designed community and people's overall resilience and health, our campus master plan for Mary's Woods encourages residents to socialize with each other in a large-scale, pedestrian-centered village environment.
Download example here.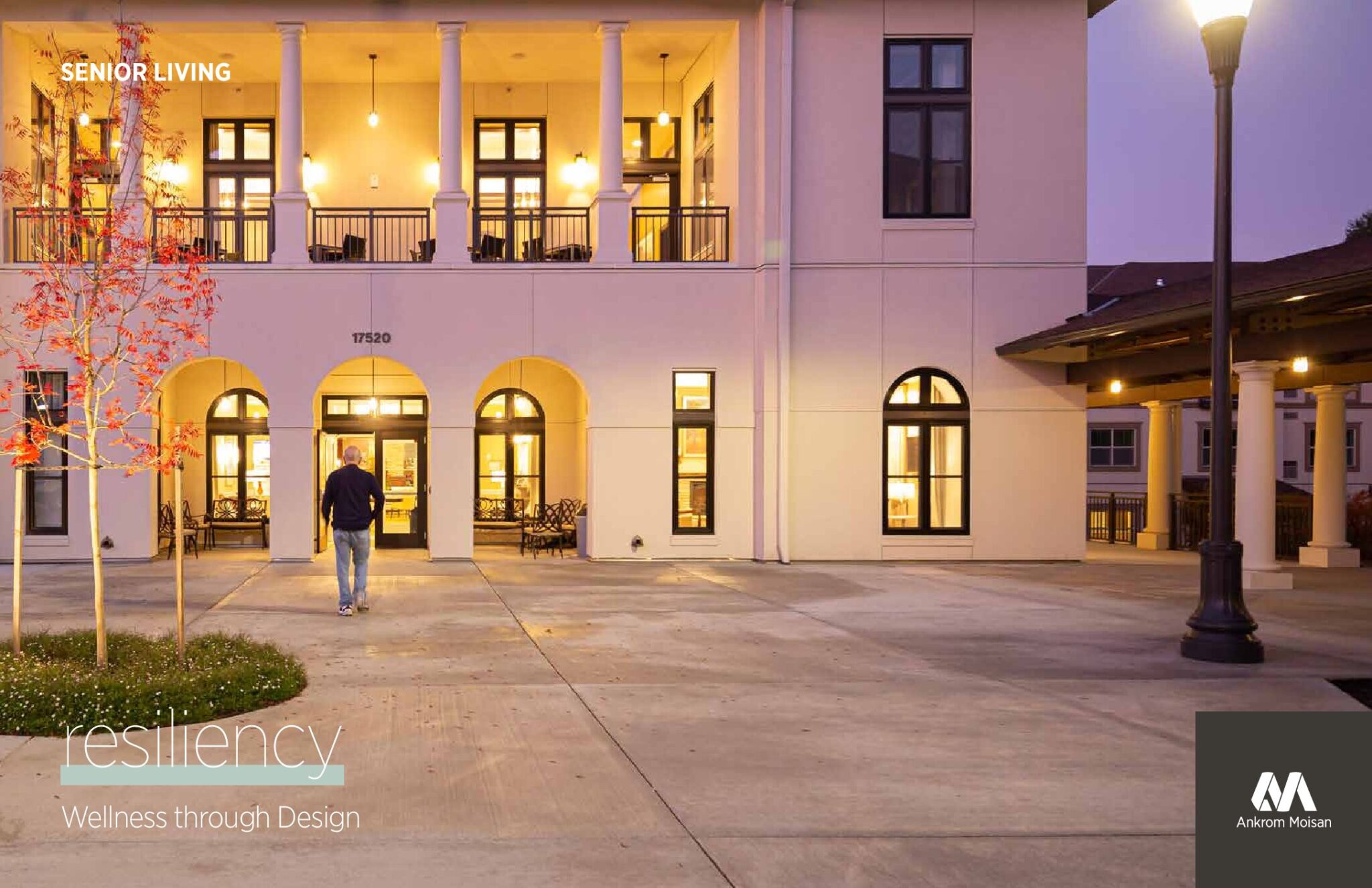 Air
November 4, 2020
Fresh Air
Fresh air and wellness are intrinsically connected. With ready access to fresh air, people are more alert, physically healthier, able to heal quicker, happier, and more relaxed. And indoors, constantly refreshed air is far safer than stale or poorly filtered air. Our insights explore how designing for fresh air is part of designing for resiliency in senior communities.
Download Air now.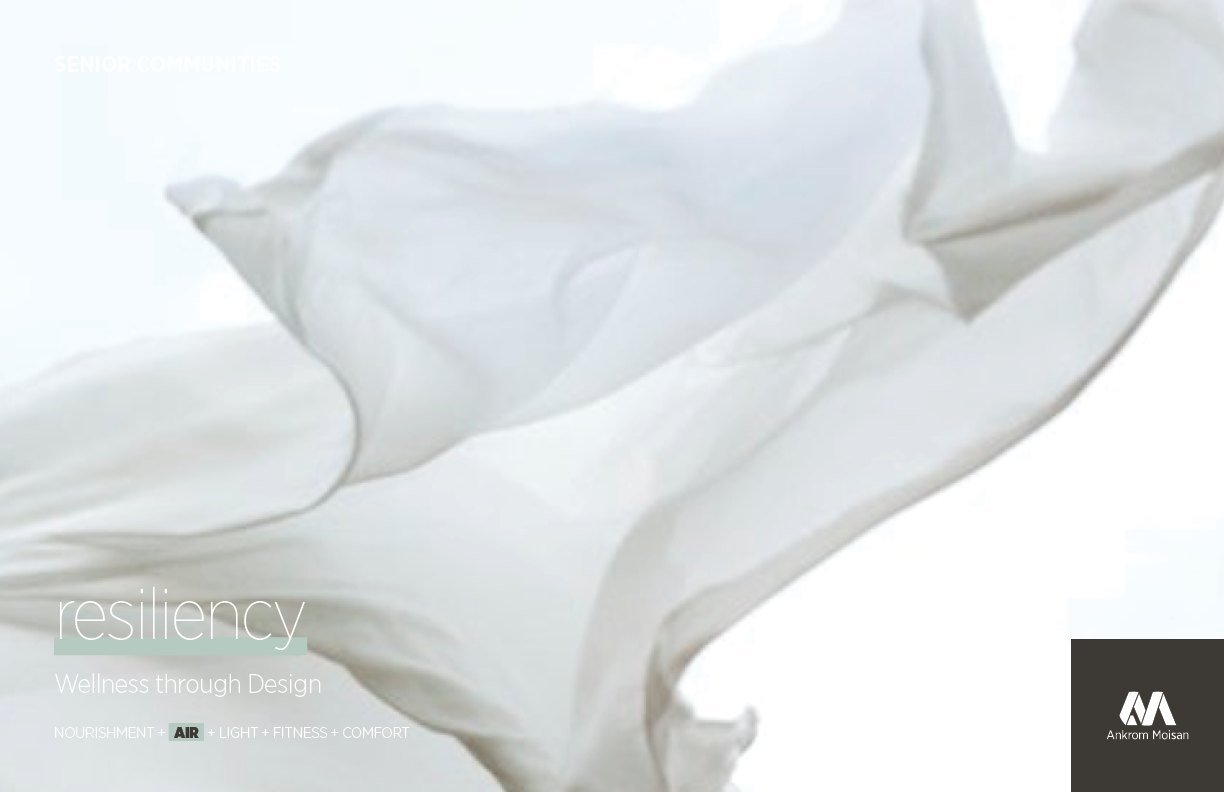 Feasibility Studies
October 6, 2020
Starting Where You Are
We conduct site feasibility studies for our clients, which are divided into three tiers. From Tier 1 to Tier 3, each tier deals with increasing amounts of information and concurrent time to prepare. Ask us how we can conduct a site feasibility study customized for you.
Download our Tier 2 Example to see what types of information are included in a Tier 2 package.
Nourishment
September 24, 2020
Connection and Choice
Sharing meals is essential to people's social and emotional wellness. Our insights support safer communal meals in senior living campuses that can adapt to social distancing requirements. Spatial redundancies—multiple dining venues, for example—and operational flexibilities—like easily rearranged seating—enable safer, more diverse, and more resilient food services.
Download Nourishment now.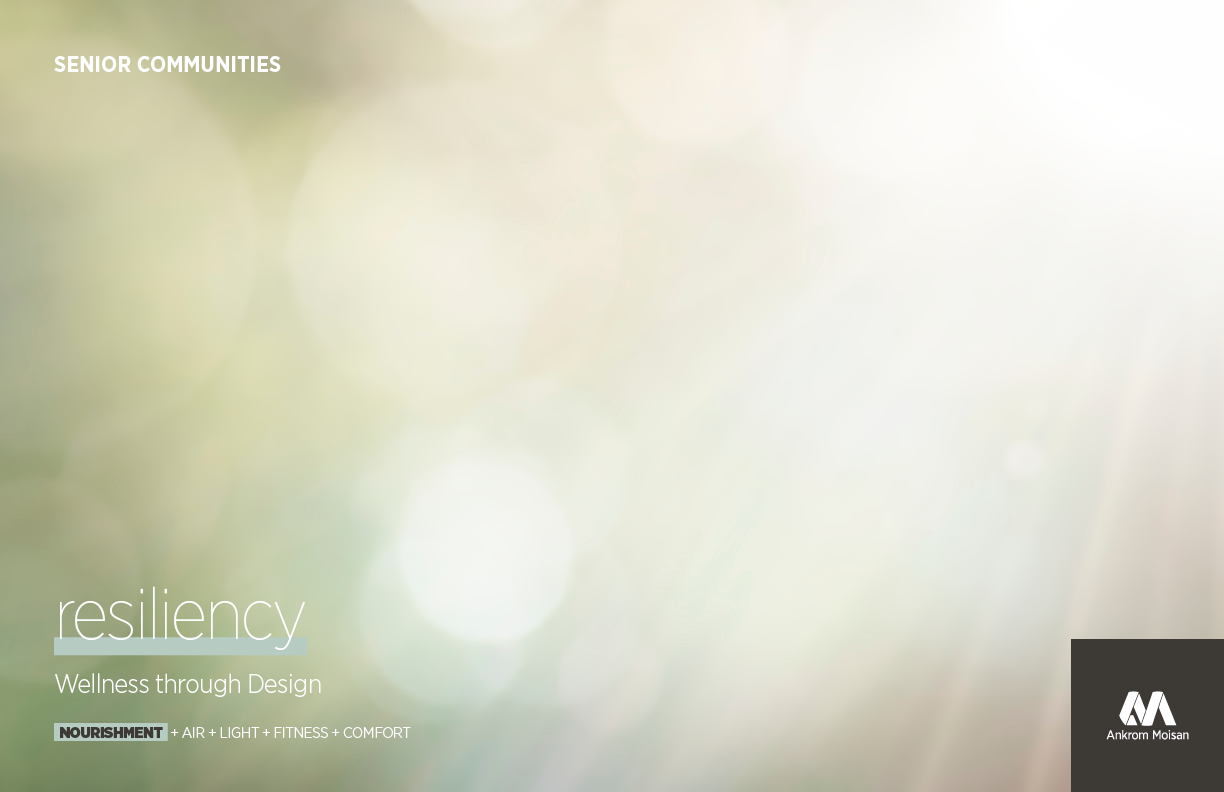 Apartment Innovation Insights
September 21, 2020
Design Insights to Evolve Apartment Design
After interviewing hundreds of apartment residents, we distilled their responses and refined our observations into practical design insights.
Here are opportunities to evolve apartment design in a way that meets people's changing needs: by focusing on many sought-after features that designers often remove when pursuing value engineering.
Download the Apartment Innovation Survey Insights now.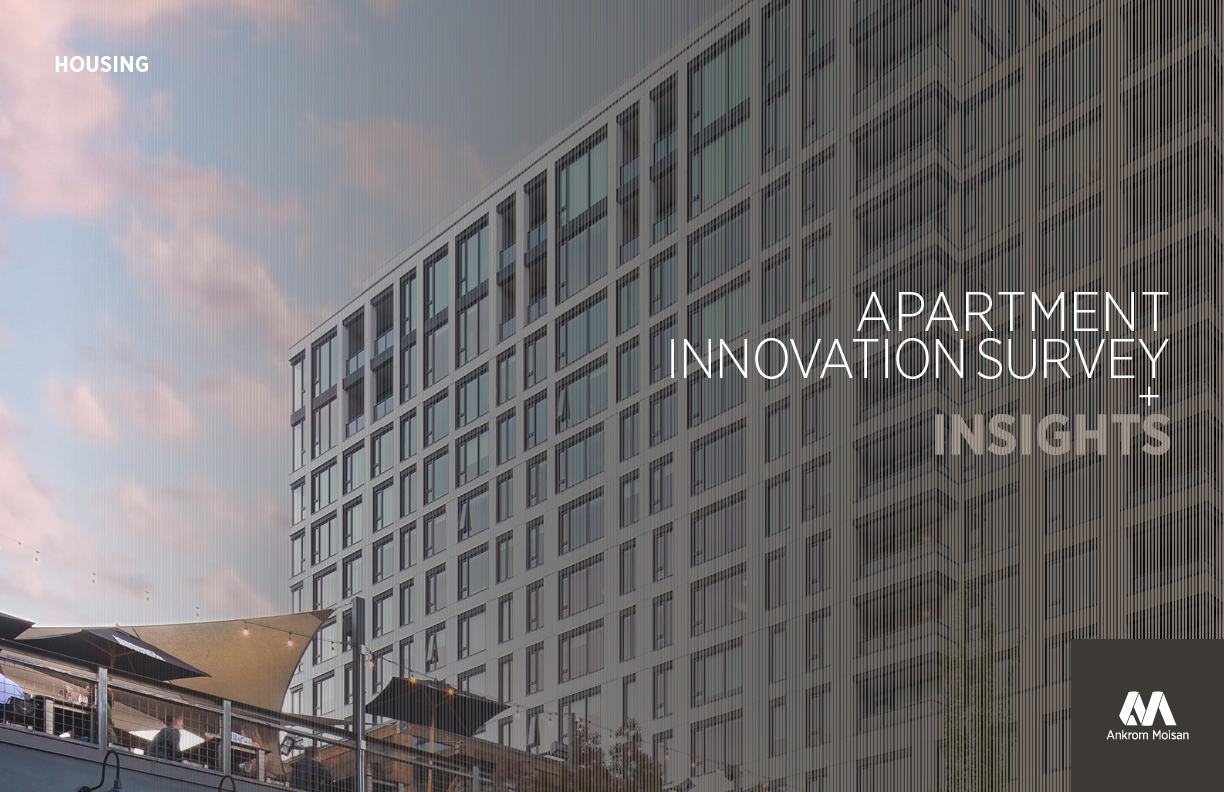 High-Rise Design
September 21, 2020
Encouraging the Best of Cities
Download our latest lookbook on urban high-rise design.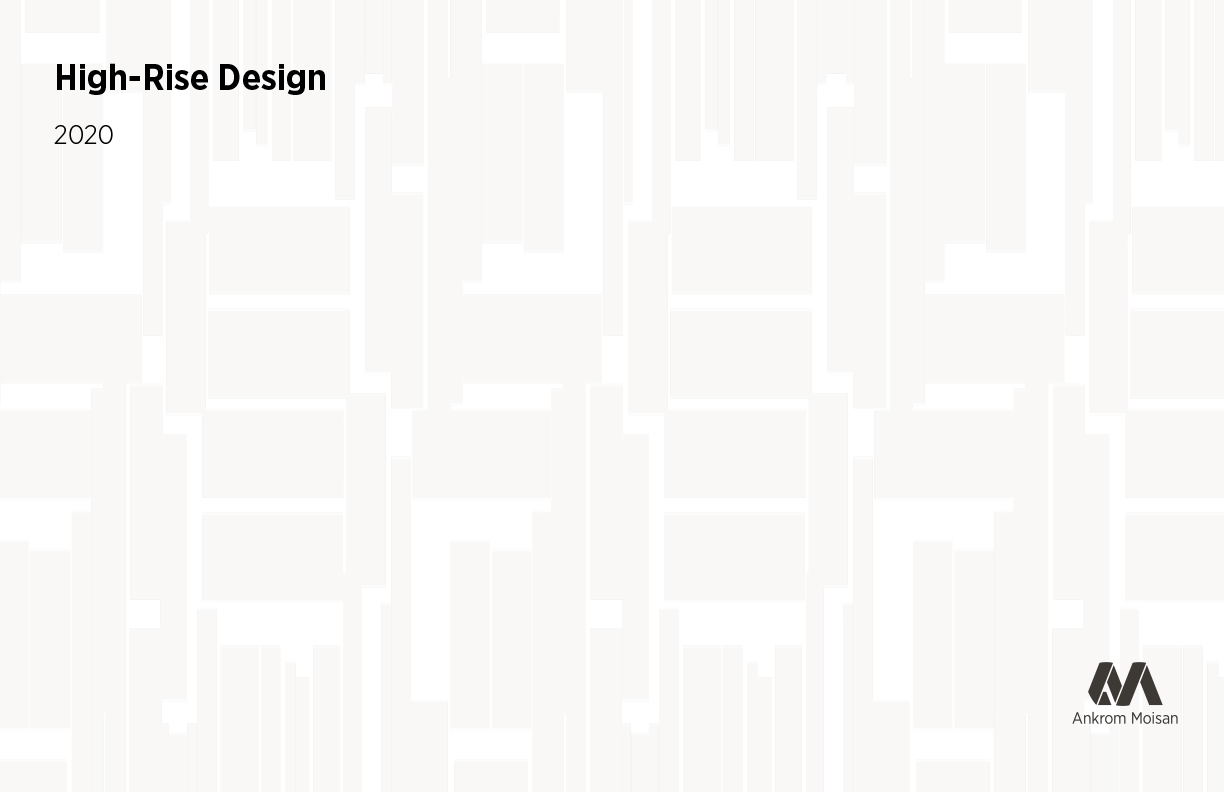 Design for Living: Mid-Rise
September 21, 2020
Placemaking at a Human Scale
Download our inspiring 2020 lookbook on mid-rise living.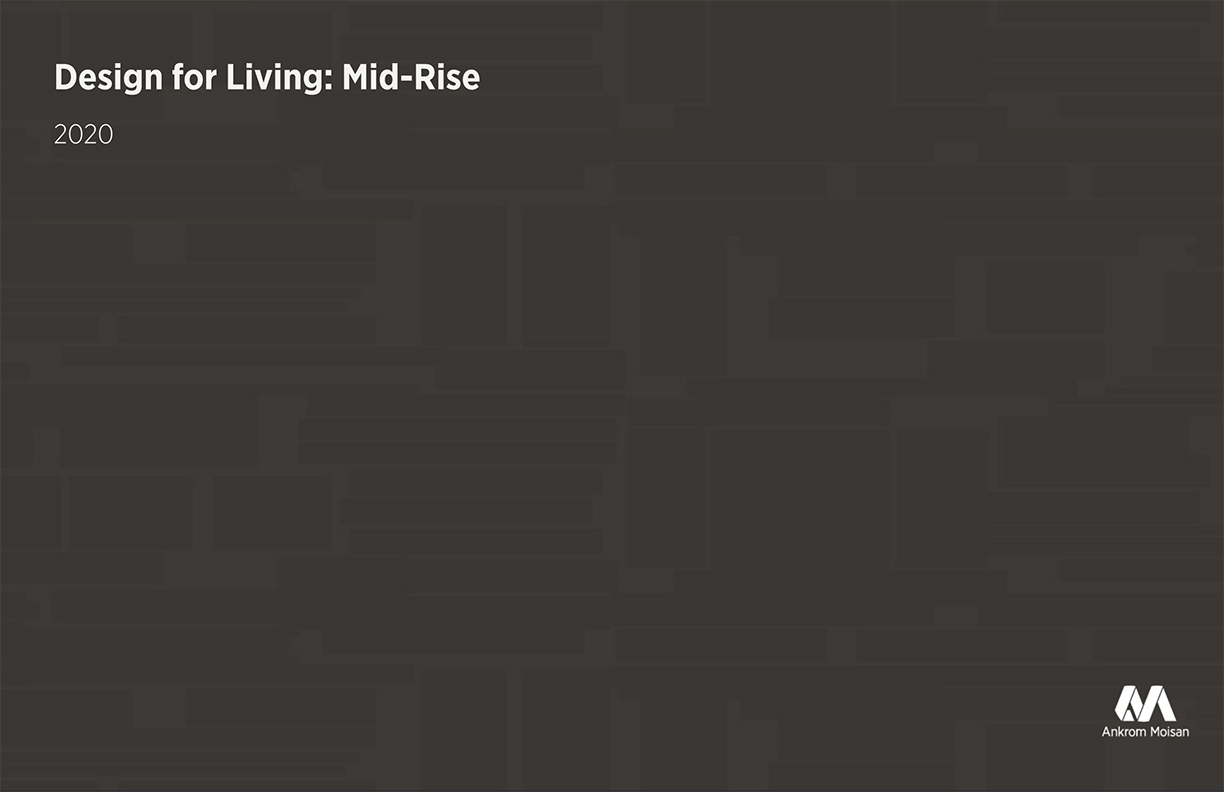 Apartment Innovation Survey
September 21, 2020
Results From Our Survey
Our survey, conducted from May 28 through June 17, 2020, yielded over 400 responses and 1,635 written comments about apartment living today.
We've compiled our raw data into this research brief, a useful reference that supports our more refined design insights.