August 1, 2023
The Benefits of Joining the IIDA
Three members of our interiors department, Roberta Pennington, Clare Goddard and Jessica Kirshner, discuss their experience with the International Interior Design Association (IIDA) and how their involvement in the organization has propelled their professional careers. 

Left to right: Jessica Kirshner, Maddy Gorman, Clare Goddard, Roberta Pennington, and Jenna Mogstad at an IIDA event
Q: What's your experience with IIDA? How were you involved?  
Roberta: I have been an IIDA member since graduating (the second time) in 2001. My first event was an awards breakfast at the Governor Hotel in PDX also in 2001; I didn't know anyone, but the Members were super friendly and welcoming.  
I attended MANY events consequently then stepped up my volunteer time to the Board in 2009. I dove into the President Elect role during a time when Members, including myself, did not have jobs. IIDA gave me the stability and connection I was missing during the year I was unemployed.  
After my Presidency, I stayed on as a Chapter Advisor and most recently came back to serve on the Board with the Advocacy team. I've been involved in one way or another with finding legal recognition for commercial interior design in Oregon since 2003, and I want to continue to be a part of the momentum gaining speed nationally. It's an exciting time for interior designers on the legal front. 
Clare: I have been involved on the board for a little under 5 years (started October of 2018) first as the VP of Communications and then moved into President-Elect/President/Past President roles.  
Jessica: I started with IIDA in college, I was on the student board as the fundraising chair. Once I graduated and was hired on full time at AM, I joined the Oregon Chapter Board as the Director of Social Media and I have held this position for the past 2 years.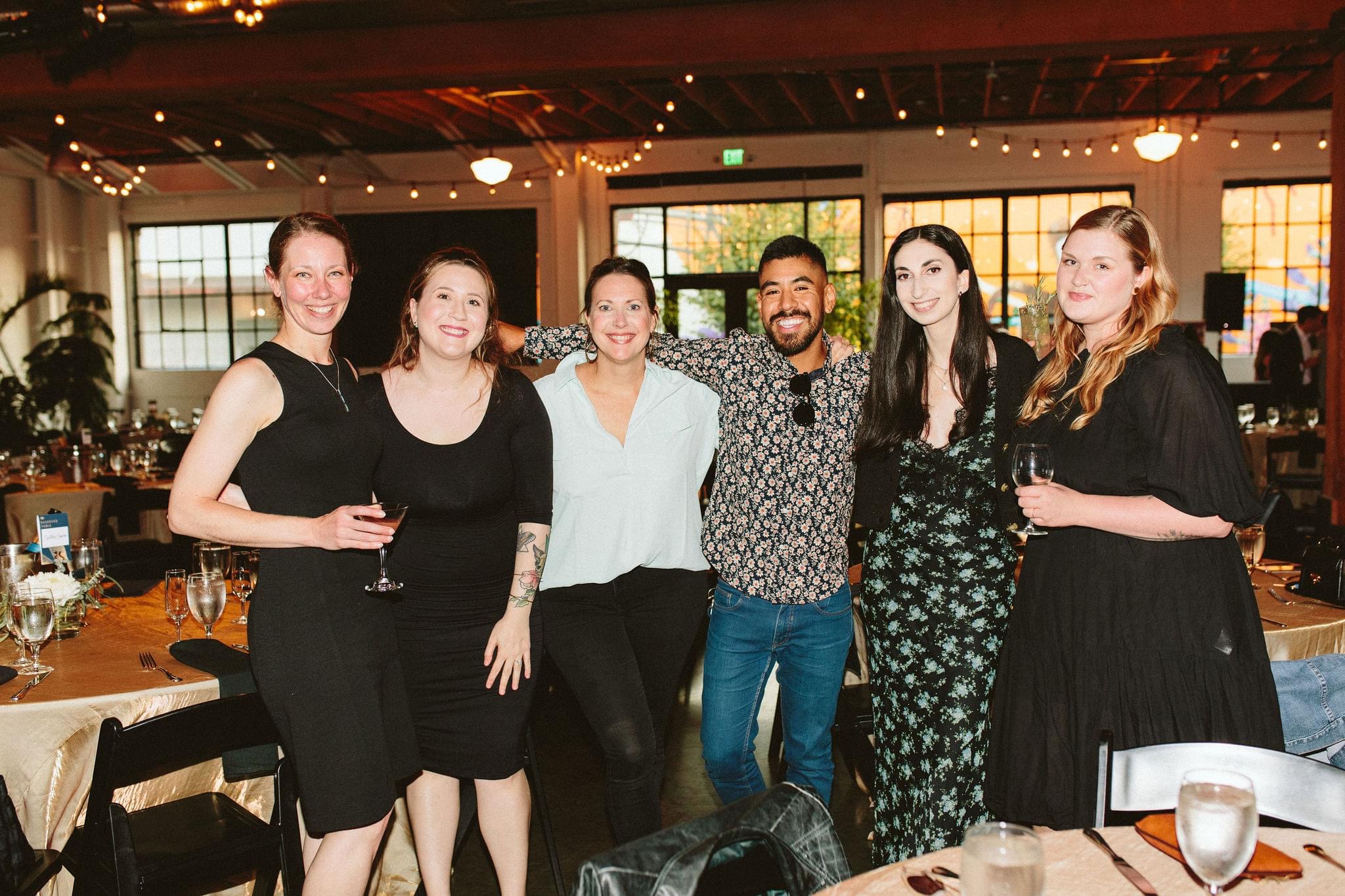 Q: How did membership in IIDA benefit you professionally? 
Roberta: Networking! I can go anywhere locally and nationally, and a complete network of design leaders are available to tap.  
I became much more active during the Recession in 2009 when I stepped up to be President-Elect. The network of people on the Board were instrumental in getting my name to the top of a list of persons to hire when firms were not hiring. I'm very grateful to this group. 
I also got to know women in the profession who were and still are my mentors and friends. Their experiences showed me having a child does not mean the end of my career. Women don't have to "act like a man" to be taken serious. Speaking my mind does not make me a "bitch." AND: I'm a very entertaining public speaker. Very liberating. 
Clare: Prior to joining the board (and when I was in San Diego), I credit IIDA with connecting me to potential employers and creating a sense of community in a city where I knew no one. Joining the board here in Oregon has greatly improved my leadership and delegation skills. It has also helped me to create a sense of community here in Portland, beyond AM. I consider it a privilege to have served this design community on the board in helping to be the face of interior design for the state of Oregon. Being part of the board, in any capacity, is how I give back to the profession that I am so passionate about.  
Jessica: I have been able to attend countless events that have both inspired me and helped me professionally. These ranged from forums to socials. Each event hitting on a different and important topic in our industry. It has also been a great networking opportunity that has allowed me to connect with people I wouldn't have met otherwise.  

Q: What's your most memorable moment from your time in IIDA? 
Roberta: A standing ovation at the Annual Celebration 2010 at Ziba. I delivered my incoming President speech. I wasn't sure I was coming in with the right message; that being "We're not dead; we will get thru this Recession somehow."  When the room of people stood up, clapped, and cheered, I knew I was going to be okay. The CEO of IIDA National was there and told me she would never go on after me again. A real head-swelling moment. 
Clare: That has to be the CLCs (Chapter Leaders Conferences) held in Chicago and regionally. I love getting to connect with leaders from other chapters across the US! It was amazing to learn from others and to make new friends. The CLCs will be what I miss the most post-presidency. 
Jessica: I don't necessarily have a specific moment but getting to serve on board with such amazing people has been so motivating. It's helped me to grow in so many ways. I'm so thankful to have been on the board.  

Q: How did AM support your involvement?  
Roberta: In my Board involvement, AM has reimbursed annual dues as well as allocated time for volunteering. My current role as VP of Advocacy means I'm spending time meeting with committees, legislators, consultants, and peers often. I can keep my PTO for actual vacation time. 
AM has also been an annual sponsor to the Chapter every year an employee has served on the Board. That sponsorship is instrumental in keeping the Chapter going. 
Leadership has also written letters to legislators during recent pushes for legal recognition of interior design. This small act shows the value AM places on my education, experience, the NCIDQ, and what I bring to the table as a commercial interior designer.  
Clare: AM is one of the more supportive firms in the state. They not only encourage employees to be on the board, but back up that support by paying for IIDA membership and providing 2 paid hours per week for board tasks for those serving on the board. I count myself very lucky to have such a supportive firm.  
Also, I think because of that support, Ankrom has had consistently the highest number of people serving on the board (this past year, there were five AM'ers on the board). We always joke that House Ankrom is taking over. Additionally, not only has AM supported individual board members, but they have also lent us the office for multiple board retreats and board events. 
Jessica: AM was completely supportive throughout my time on the board, as well as everyone else in the interiors department who was on the board. The interiors leadership team encouraged us to attend IIDA meetings and events and would even show up to events in support.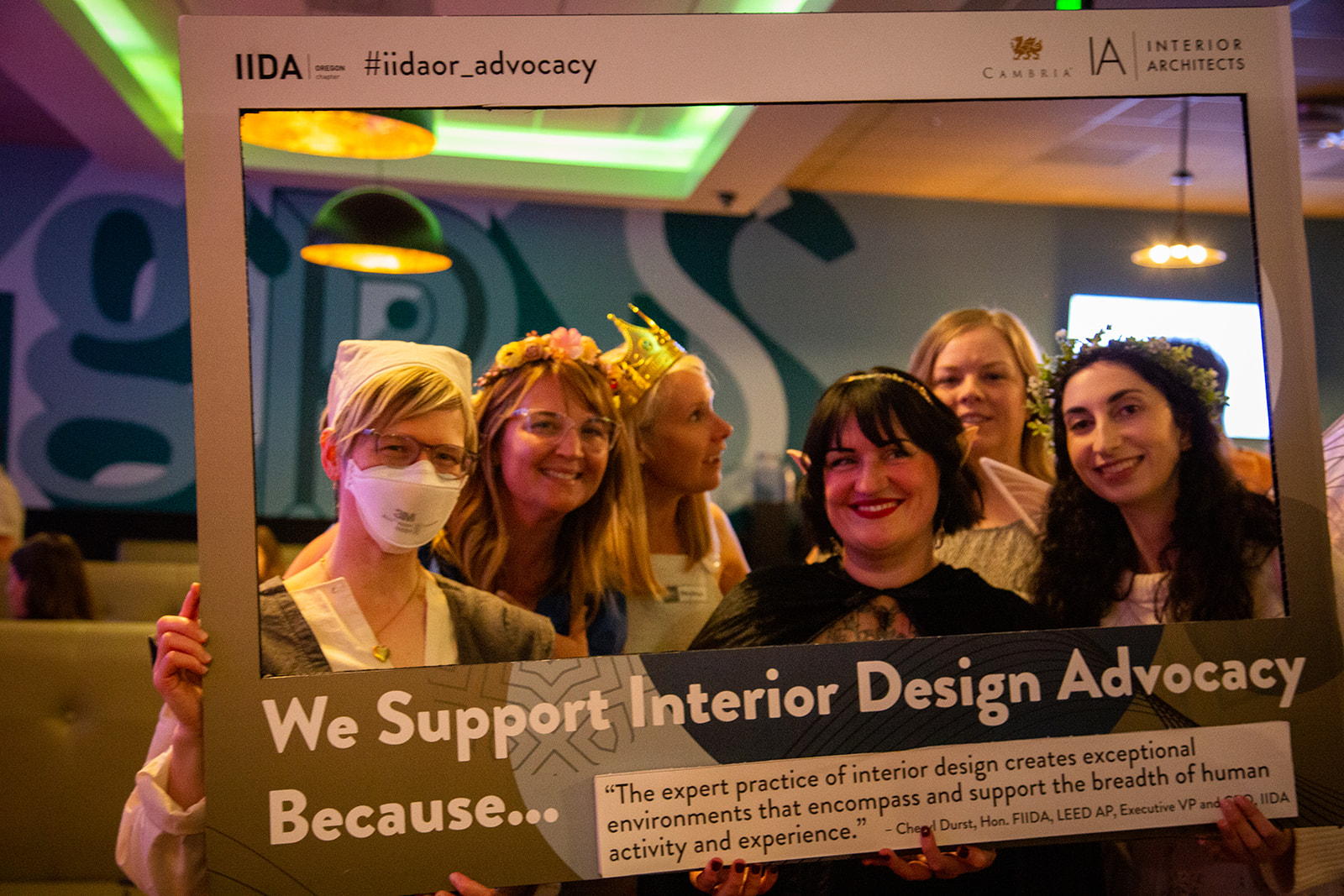 FILTER
SEARCH
This search form (with id 2) does not exist!
Discussing Pride with Dave Heater
August 1, 2023
AM President Dave Heater talks to Dani Murphy about Pride.
FILTER
SEARCH
This search form (with id 2) does not exist!
Get to Know the AM Student Housing Team
July 25, 2023
A Q&A with Alissa Brandt & Matt Janssen
Two of our Student Housing sector leaders, Alissa Brandt and Matt Janssen, give us insight into the unique joys and challenges of designing student housing. They touch on Gen Z expectations, trend forecasting, sources of inspiration and what's next for student housing.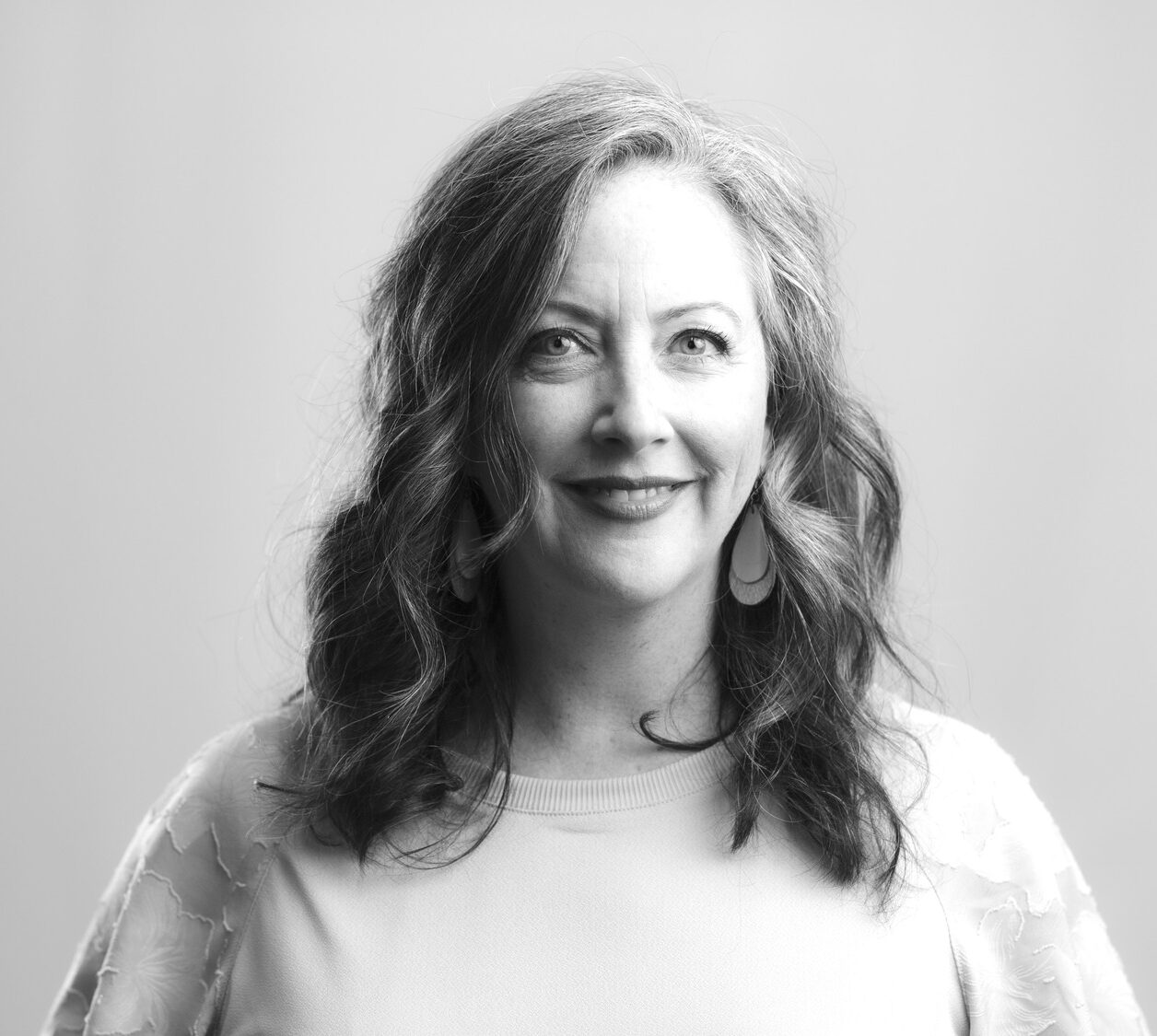 Alissa Brandt, Interior Designer, VP of Interiors
Q: What do you like best about designing student housing?
A: This particular market is always evolving based on what is happening in the world and how these influences affect them personally. The research is fascinating; students' wants and needs are highly reflective of the current economic trends, environmental challenges, and social justice structure of their communities. They are pushing back on the status quo and are committed to making a difference for themselves and for others. They demand sustainability, are financially savvy and want real authentic design, not products that mimic the real thing and they are so open–minded and fluid. 

Verve Bloomington
Q: What's something that has you excited about future work in this sector? What trends are you seeing?  
A: Design remains on the cusp of what is next. Gen Z doesn't want what everyone else has, they want what comes next. They are clever and creative and so multi-experiential.Designing for Gen Z requires you to consider all of the possible ways different people may do the same thing and tailor a design to allow each person to embrace spaces as their own. It is about creating opportunities for connection, engaged active behavior, solo thoughtful work, and everything in between for EACH person. One size does not fit all, and their lifestyles require flexibility be built into their environment. Wellness is a major consideration in designing for Gen Z. This generation prioritizes the need to take care of themselves, they crave access to nature, and they think about their health holistically not just physical wellness, but emotional, spiritual, and psychological well-being are all equally important.
Q: What's uniquely challenging about designing student housing? 
A: The obvious answer is timing. Everything revolves around the opening date. You simply don't have any flexibly in delivering this product as students have signed contracts and school is starting, but that is more logistics and process.  
The more interesting challenges are understanding what students wants are specific to the University location. What drew them to this particular college/university? You have to dig in, research, and understand the regional and local context in order to find ways to celebrate those, while also being mindful to not over commit to this as a concept as not everyone finds the same idea appealing.   
The other fun challenge is staying relevant and up to date on trends, what does the demographic want and expect right now? And even more important, anticipating how these desires will morph over the next 2-3 years while the project is in design and construction. There is a delicate balance between being trendy and being relevant. That is the job of the designer to decipher and implement and anticipate the future needs and wants of the residents. 

Union on Broadway
Q: What inspires you?
A: Creating spaces where students begin the next phase of their life. This is the first time many are away from home, family and friends and there is uncertainty but there is also tremendous excitement around what the future might bring and what opportunities they will find. Many will have experiences that they look back on for many years. This time in their lives shapes who they become. They develop lifelong friendships and find their own voice. It is really important to me that the design we provide elevates the experience these students have. Connection to the community, the university and to each other are so important to having a successful experience and we, as designers, have the opportunity to design these opportunities into these buildings. We research trends, demographics and psychographics so that we can provide spaces that are experiential, flexible and adaptable to the ever-changing needs of the residents. We get to consider all the types of people and personalities that will use the space and work to create design solutions that appeal to everyone. We always aim to create spaces that evoke emotion and feeling while also making them feel safe and secure.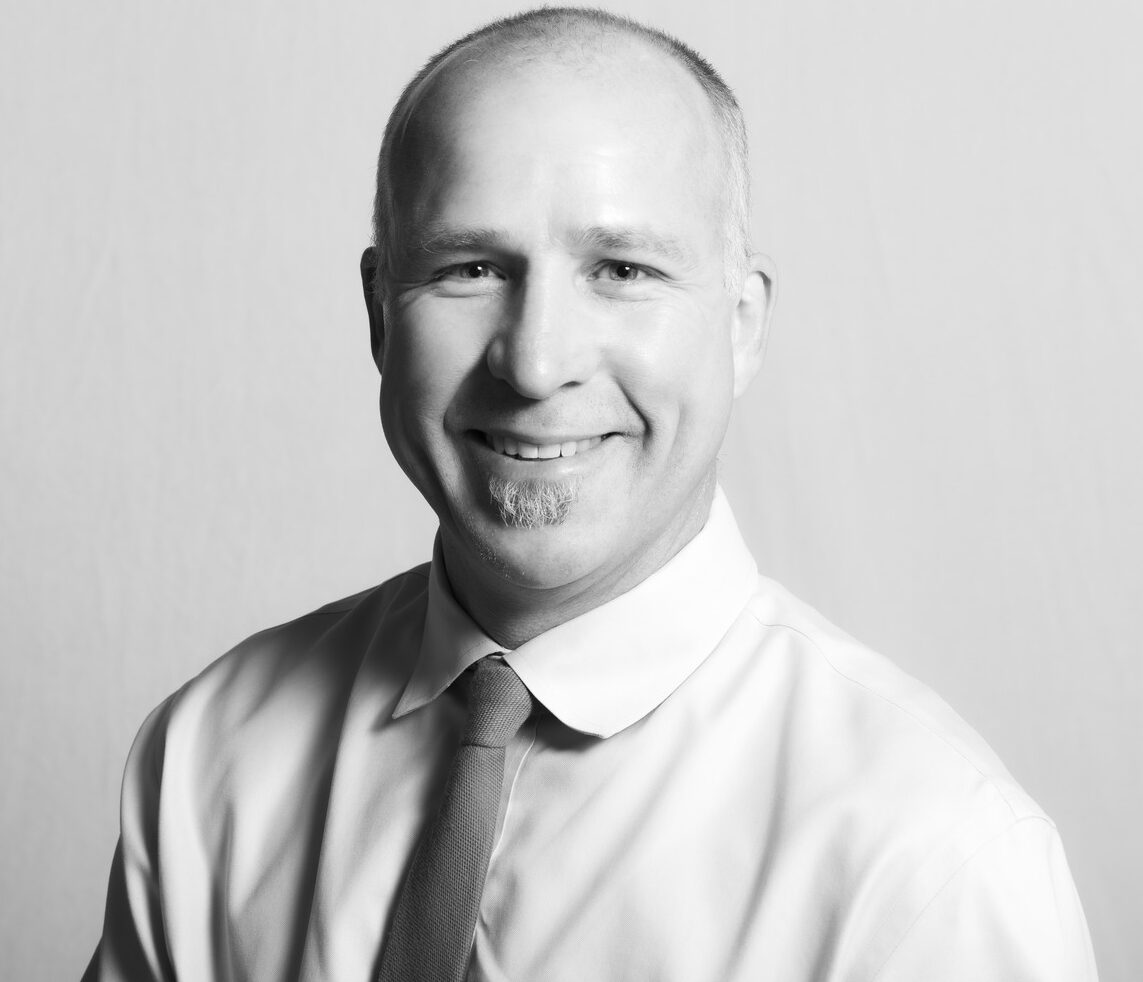 Matt Janssen, Architect, Design Principal
Q: What do you like best about designing student housing?
A: Designing a building which becomes "home" for someone leaving their family for the first time, or living in their own apartment for the first time off campus, while they pursue an education which will change their life forever, is invigorating. It is exciting to imagine the effect a place or space you design will have on student success and on an overall campus community.
Q: What's something that has you excited about future work in this sector? What trends are you seeing?
A: There are two areas which I am very excited about right now: the effect design can have on student wellness, both mental and physical, and the ability for design, and the design process, to open up and create an environment of community inclusion and a sense of belonging wherein all are heard, all are seen, and all are appreciated for who they are and what they bring to the table. The developments in green technologies, including mass timber systems and the inclusion of biophilia in student housing, is exciting especially when thinking about student wellness.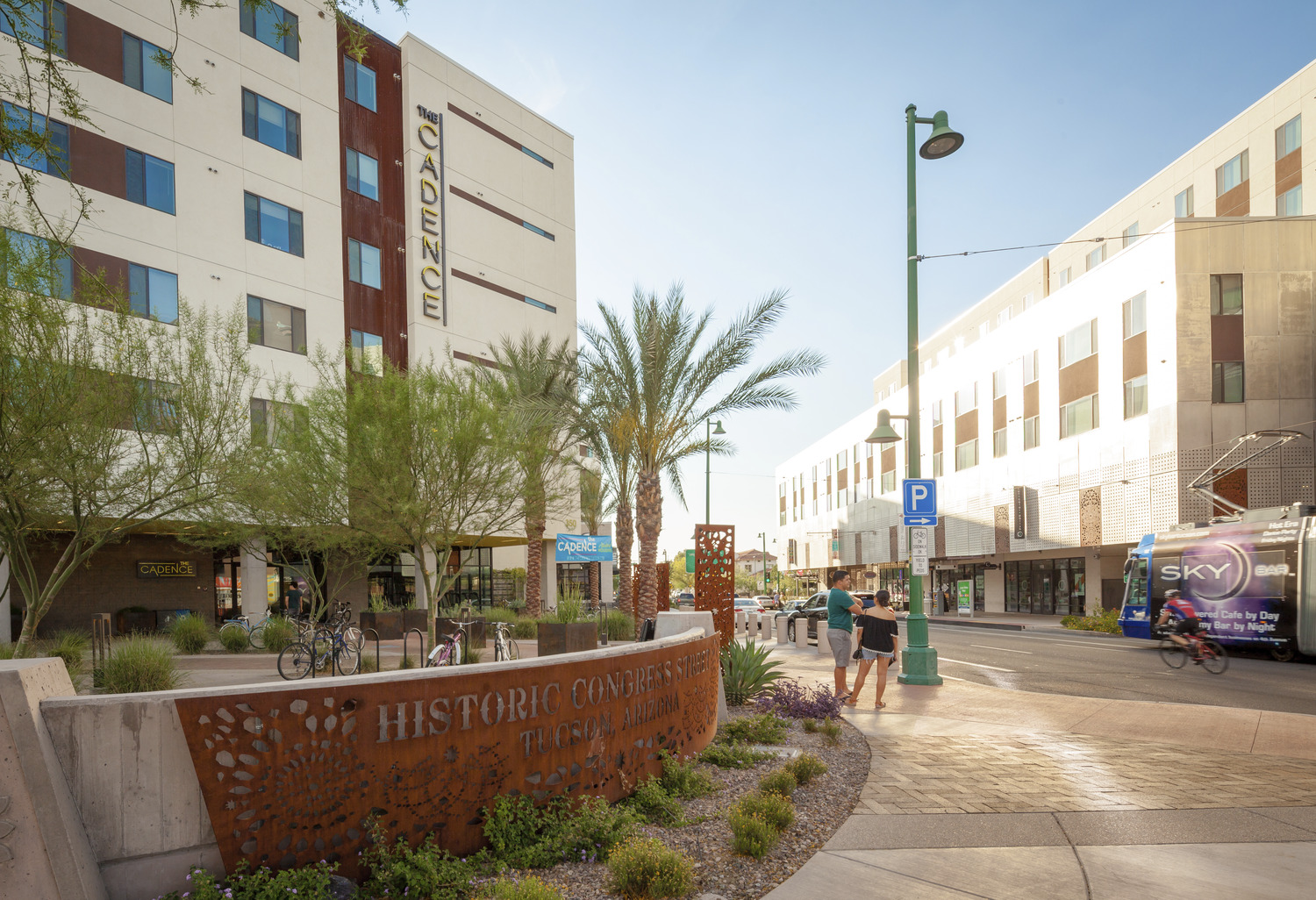 Cadence
Q: What's a memorable moment from your career?
A: When the Cadence first opened, seeing the two buildings greet us coming into downtown Tucson surrounded by the new streetcar, bikes, and pedestrian activity, it was exciting to see the realization of everyone's hard work to bring this vibrant, mixed-use, urban experience to this gateway location. That being said, the opportunity for my daughter to move into The Standard at Seattle this upcoming fall is going to be quite memorable. Having her live in a building I designed is both exciting and nerve-wracking.

The Standard at Seattle
Q: What's uniquely challenging about designing student housing?
A: Universities run on an annual schedule which does not change. As a result, projects must open on time and ready to go, typically by fall term. This creates an environment wherein decisions must be made quickly and efficiently. Being able to pivot, strategize, and problem solve when change happens is invigorating. Communicating with multiple stakeholders to understand everyone's point of view, what their needs are, and how we can symbiotically mesh the various uses (residential, learning, offices, amenities, …) into a singular, holistic design which helps support student success is as rewarding as architecture gets for me.
Q: What interesting changes have you seen in this sector over the years?
A: It is exciting to see conversations of community and pedestrian activity be more of a topic of discussion rather than automobile parking. More and more, the design of alternative means of transportation in and around campuses, and how student housing ties into and supports those systems, will be critical now and in the coming years.

Vi Hilbert Hall at Seattle University
FILTER
SEARCH
This search form (with id 2) does not exist!
Meet Our New Materials Library Coordinator
June 5, 2023
Get to Know Rian MacLeod
Tell us a little bit about yourself. What's your professional experience? What are you passionate about?
I have always been in design one way or another my whole life. Starting out my career at a design firm in Corona Del Mar, CA. I mostly worked on model homes for large builders in northern and southern California. Moved back to Seattle and spent many years working at Nordstrom as a fashion coordinator, producing fashion shows and trend forecasting for in the northwest and southwest region. Returning to my roots, I started an interior design business which I focused on private residential design in 2019. I am a service-oriented person with a passion for making people and surrounds feel welcoming and beautiful. It's important to me that I'm resourcing from the best reps in the industry to provide quality products to our architects and designers at AM.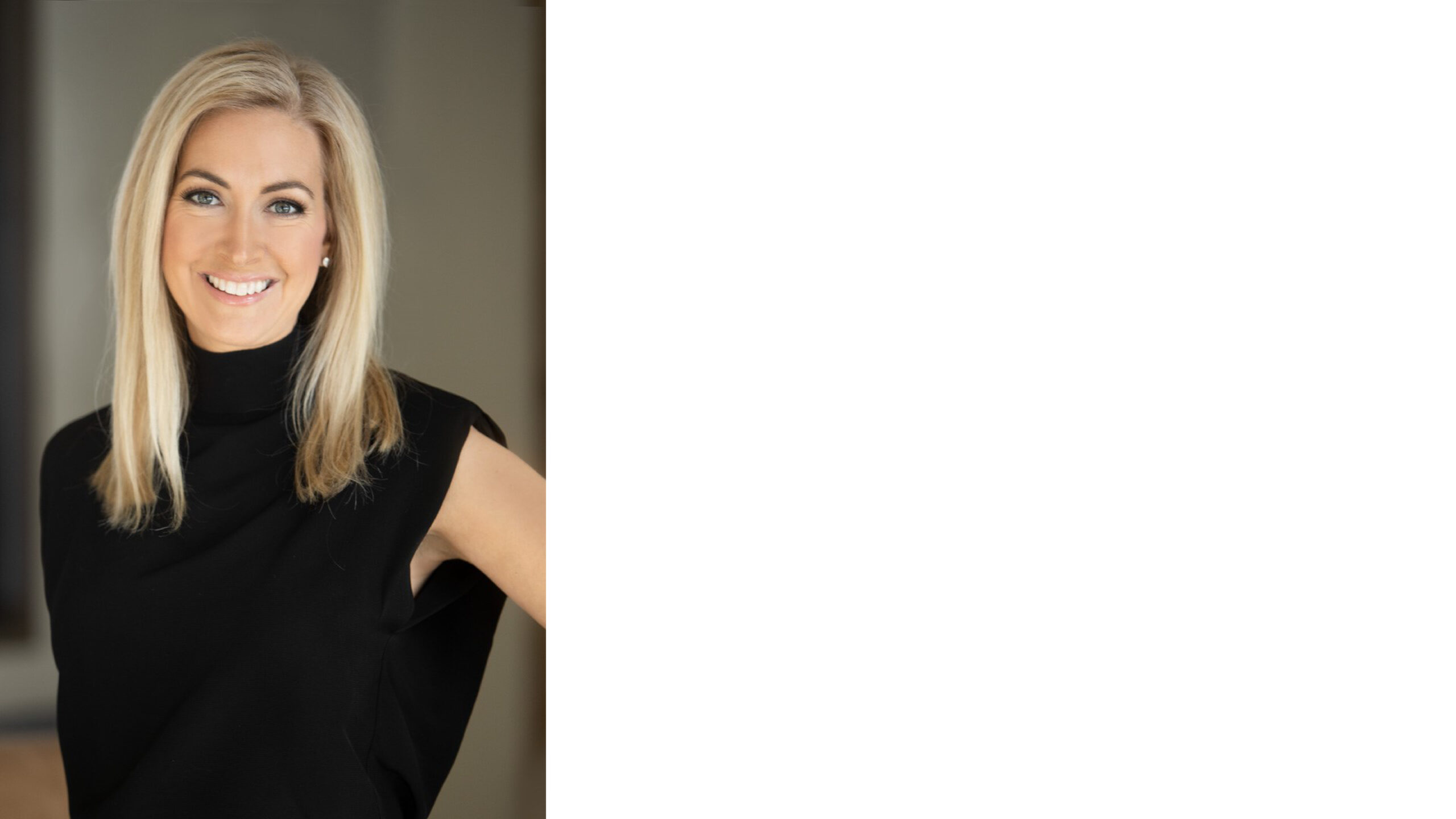 What's most exciting about your new role? What impact do you hope to have?
I've been working from home over the last few years and really missing the energy of being around creative people. It's invigorating for me to be a part of a prestigious group of designers and architects at Ankrom Moisan. I hope I can have a positive impact on the Seattle materials library by becoming a trusted resource among all the groups here at Ankrom Moisan.
What are some materials you consider particularly relevant right now?
Mindful materials. Thoughtfulness in how and where products are manufactured, the life cycle of the material and how it effects not only the environment in production but also the end user's environment.
Product innovations post-pandemic. Touchless technology in kitchens, stylish wallpaper with anti-bacterial and anti-viral properties, switchable privacy film for windows or glass partitions for interior spaces instead of blinds or curtains. There are too many innovations to list!
How do you curate a materials library that can support the variety of project types AM does (from urban living to healthcare)?
It's a dynamic balance. The most critical element is open communication with the design team and knowledge of the resources available, both digitally and locally. It helps to know which product types the designers want at their fingertips in the library and which ones they can order online or through a rep and can be delivered quickly. It's important to be responsive, flexible, and open to changing it up as needs evolve.
How do the materials needs differ between project types?
There are several factors that play into this, and it touches on everything from codes and standards to end user needs to project material goals. The requirements for flooring in a healthcare setting are going to be different from those in a hotel or a workplace lobby. The furniture and finishes we select for a senior living project need to be safe and comfortable for seniors and that often looks different from what we select for a student living project.
Any products or design trends that you're currently into?
Quiet Luxury. Approachable luxury design with a focus on a mixture of contrast textiles like leather, boucle, wool, mohair, linen, and silks in hushed warm tones and ambient light. This creates an environment not only visually pleasing and alive but also tactile.
Curves. Juxtapose the squareness of a building or room, curved furniture is making a strong presence in design. A throwback to the 70's but in updated fabrication and colors, the soft rounded and comfortable edges are a new way to add drama and ergonomics to a space.
Rian MacLeod, Materials Library Coordinator
FILTER
SEARCH
This search form (with id 2) does not exist!
Connected Senior-Living
November 30, 2022
Holden of Bellevue
Holden of Bellevue has received an INaward from the IIDA Northern Pacific Chapter. This senior living center won in the category of "INhome" thanks to its community-focused design.
A community within a community.
Bellevue, Washington is remaking its identity from suburban and car-centric to dense and pedestrian-oriented, a shift that includes emphasizing light rail transit and walkability for people of all abilities and ages. More broadly, a growing trend in senior community design brings senior living back into urban centers from the suburbs while adding public programming to planning that, until recently, was exclusively private. Our design for Holden of Bellevue focuses squarely on these priorities.
Not only does Holden of Bellevue bring senior community living from the suburbs into the city, it exemplifies infill development. Where the site was once a low-rise, low-density medical building, Holden is now a seven-story, 136-unit community with a real presence.
A critical part of our development began with a new pedestrian connection, running through the site's long city block. Before, it wasn't possible to quickly walk from one side of this sprawling block to the other. But with Bellevue including through-blocks for pedestrians in their downtown zoning code, our design for Holden of Bellevue halves the superblock to a more walkable scale, places its parking and main entry in an internal lot, and lays the framework for future urban development.
Connection to the neighborhood.
Designed for seniors who need varying levels of care, and want ready access to downtown Bellevue's amenities, Holden of Bellevue sits one block from Bellevue's upcoming East Main light-rail station. Its contemporary design language, active street-facing retail, and pedestrian passageway contribute to the neighborhood's street life, as does its location, easily reached by families who live and work in Bellevue.
The Salon and Bistro, located on the ground-floor, are open to the public which creates opportunities for community connection and engagement. We designed these spaces to have a bold look: sparkling gold, metallics, dramatic lighting, and plenty of options for varying experiences. This creates a contemporary feel that connects to the vibrant urban fabric of the community.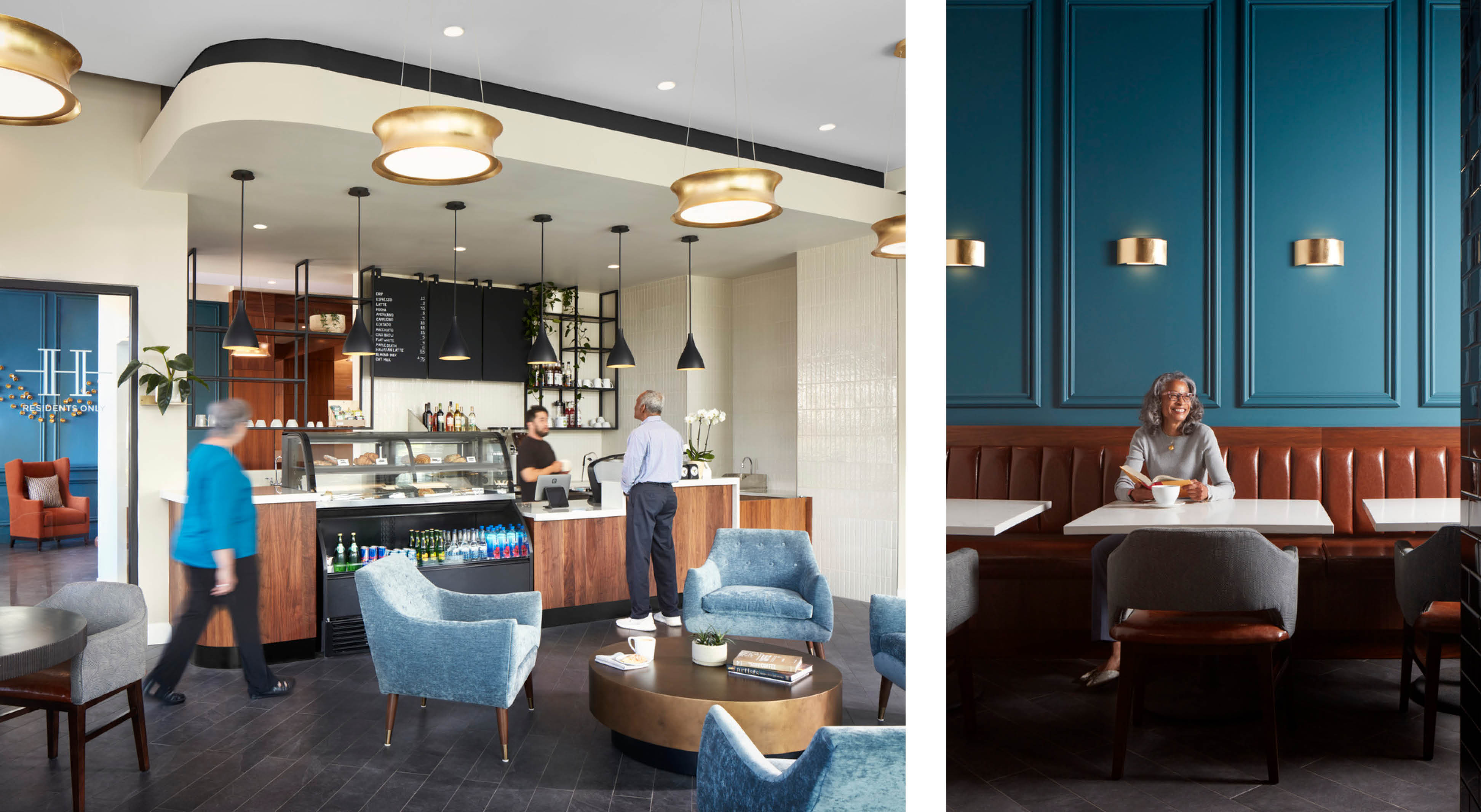 Connection amongst residents and families.
Inside, our interior design program promotes community building through connection. Luxurious, hospitality-influenced amenities prompt seniors to get together outside their individual residences for shared mealtimes, social events, and fitness.
Knowing that dining is an essential social anchor in people's lives, we used it as an opportunity for connection amongst Holden of Bellevue's residents.
To offer multiple dining experiences, we designed an open-plan dining room divided into two halves by a partial-height wall with patterned metal screens above. On one side, we designed a two-sided gas fireplace; on the other, an open kitchen with a large, pass-through window. Both halves offer two separate but related dining experiences.

Our calming memory-care amenity space, too, is open and centrally located. The living room opens to dining and an intimate residential kitchen that leads to other activity spaces. A covered courtyard gives Holden of Bellevue's memory-care residents year-round access to the fresh air outside.
The main lobby opens to the living room, bringing a warm, residential feeling to this space. The two-sided gas fireplace, clad in onyx tile, is shared with the equally luxurious dining room. Stretched fabric acoustical ceilings reduce echoes and background noise, adding to this community's sense of comfort and calm. And of course, our design includes wellness amenities for all residents, including, a well-appointed fitness room for yoga and chair exercises. When necessary, this opens to the adjacent activity room for large-group activities.

Every material, detail and layout was intentionally crafted to foster community by connecting residents to each other, to their families, and to their city.
_________
Consultants:
Landscape Architecture
Fazio Associates
Structural Engineering
Bykonen, Carter, Quinn
Envelope Consulting
Cross2 Design Group
MEP Design-Assist
Rushing
Civil Engineering
Bush, Roed, and Hitchings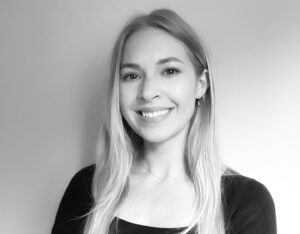 by Mackenzie Gilstrap, Sr. Marketing Coordinator
FILTER
SEARCH
This search form (with id 2) does not exist!
Exploring our Design Passions
November 24, 2022
The AM Travel Scholarship
"It was one of the highlights of my entire working career." 
At Ankrom Moisan, we believe that continued education is a key facet of success and fulfilment. When we make room for the betterment of ourselves, when we feel supported to follow our passions and to live authentically, we all thrive. 
In addition to programs such as Lunch and Learns, conferences, and paid educational hours, AM offers two annual in-house scholarships; the Do Good Be Well Scholarship and the Travel Scholarship. Both are open to all staff across all offices.  
The annual travel scholarship is an opportunity for our employees to travel while exploring a design topic they are passionate about. They receive 10 days of paid time off for their trip and a stipend to cover their travel expenses. When they come back, they receive additional time to prepare a design presentation and share their findings with the rest of the firm.  
Jenny Chapman and Sadaf Quddusi, two previous AM Travel Scholarship winners, tell us about their travel experiences. 
In 2021, Jenny visited Italy to attend the Venice Biennale and explore the global design conversation surrounding communal living and how we will live together in the future.  
"I think it's really important that we take time away from our day-to-day work to lift our eyes to the horizon and consider what's coming next in our industry. The AM Travel Scholarship is a great opportunity to do that, it offers space to think deeply about design.  
My experience travelling to the Biennale and exploring different architectural approaches really helped me to refresh my perspective. It was incredibly valuable to see some of the same problems we often face in this region, being solved in entirely different ways in other parts of the world."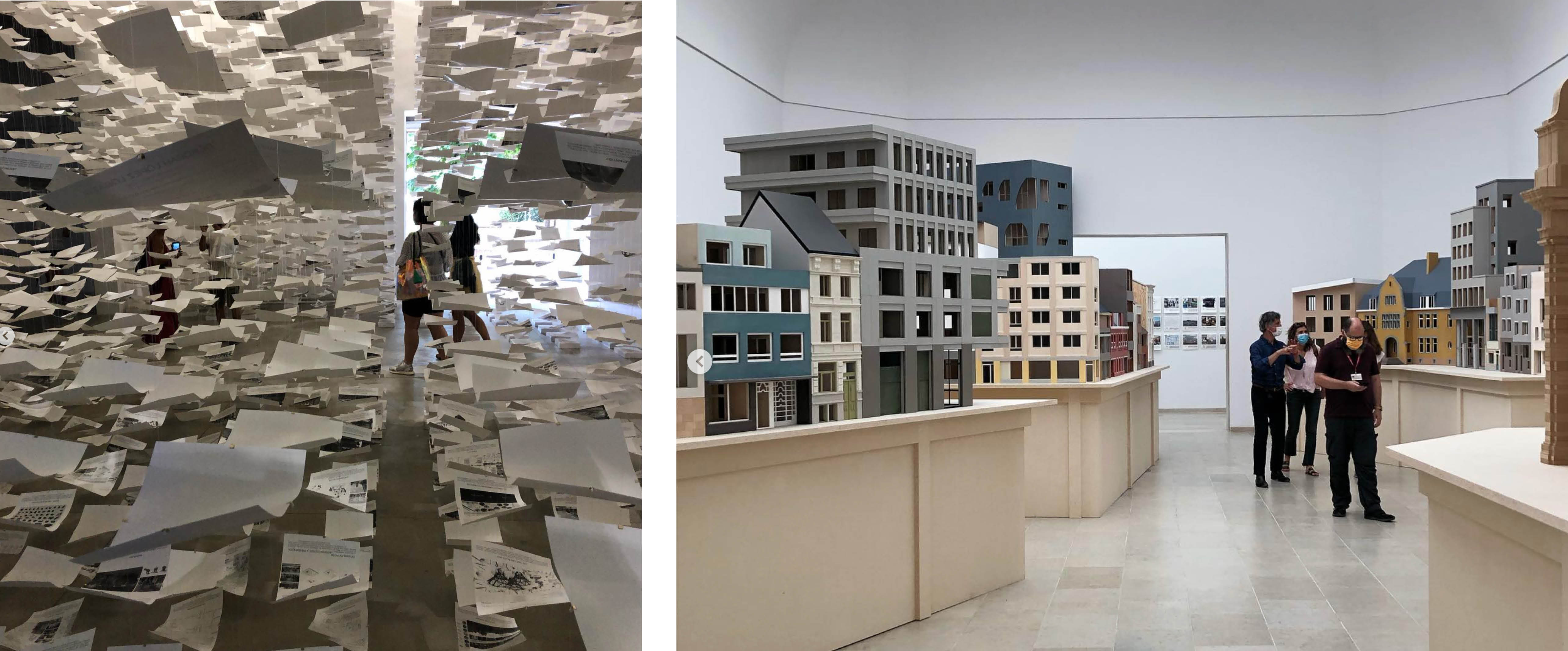 Exhibits from the 2021 Venice Biennale 
Sadaf—who visited the UK in 2019 to study mass timber—agrees, adding that "research is so important to what we do. My research in the UK allowed me to be on the leading edge of the mass timber transition in the US. It was something I was really glad to study and share with the firm." 
The Travel Scholarship is an investment in the design culture and community of our firm and industry. It is an opportunity to explore how design betters our environments and our lives. 
Our 2023 scholarship is now open for submissions. In January we'll be sharing the next winning design topic, stay tuned!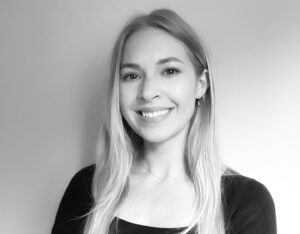 by Mackenzie Gilstrap, Sr. Marketing Coordinator
FILTER
SEARCH
This search form (with id 2) does not exist!
Employee Spotlight: Jenna Mogstad
November 22, 2022
Emerging Professional of the Year
Last month Interior Designer Jenna Mogstad was named the 2022 Emerging Professional by IIDA's Oregon Chapter. after being nominated by several of her AM coworkers.
Jenna, who has been with AM for 6 years, has excelled as a designer for many reasons. But perhaps her greatest strength is her passion. As her manager and mentor, Cindy Schaumberg, describes it, Jenna "puts her heart into each project."

Jenna is fascinated by the psychology of interior design and she approaches her work with a sense of advocacy—taking great care to ensure that the end user will be positively impacted by her projects.
Driven by a desire to help people heal, she gravitates towards trauma-informed design and often applies her skills to affordable housing projects. Jenna enjoys this work because she recognizes that it has a significant impact on people's lives. Her designs have the power to help the residents of affordable housing communities to feel a sense of safety and stability.
Jenna is particularly proud of her current project Meridian Gardens, an 85-unit supportive housing community designed to serve individuals who are experiencing or at risk of homelessness and are receiving substance use disorder treatment.
Jenna's passion for design is apparent to everyone working alongside her, as the nominations will attest. They describe someone who "embodies curiosity, empathy, and the ability to innovate" with a "drive to improve herself and the field of interior design."
Jenna is well-deserving of the title "Emerging Professional of the Year" and we're incredibly proud to have her on our team.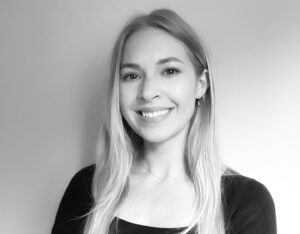 by Mackenzie Gilstrap, Sr. Marketing Coordinator
FILTER
SEARCH
This search form (with id 2) does not exist!
High-Rise Living for a Diverse and Evolving Neighborhood
November 16, 2022
The George
The SoMa district, home to the Ankrom Moisan San Francisco office, is a neighborhood perhaps best defined by transformation. Once an industrial district full of warehouses, a large influx of Filipino immigrants in the early to mid-century brought vibrant Filipino character to the area. This cultural heritage is visible throughout the neighborhood—street names such as Bonifacio, Rizal and Mabini honor Filipino national heroes. Filipino street art adorns the streets, from colorful murals to utility boxes decorated with the letters of the Filipino alphabet.  
During the late-90s dot com boom, the ubiquitous warehouses of SoMa became desirable office spaces and it wasn't long before the neighborhood was also filled with tech companies. Now, the vibrant Filipino cultural district shares space with the likes of Google, Facebook, and Salesforce. At the same time, a vast arts district featuring an array of museums and theatres has begun seeping into the neighborhood from the adjacent Theatre District. The result is a highly diverse neighborhood dense with offices, homes, businesses, and community.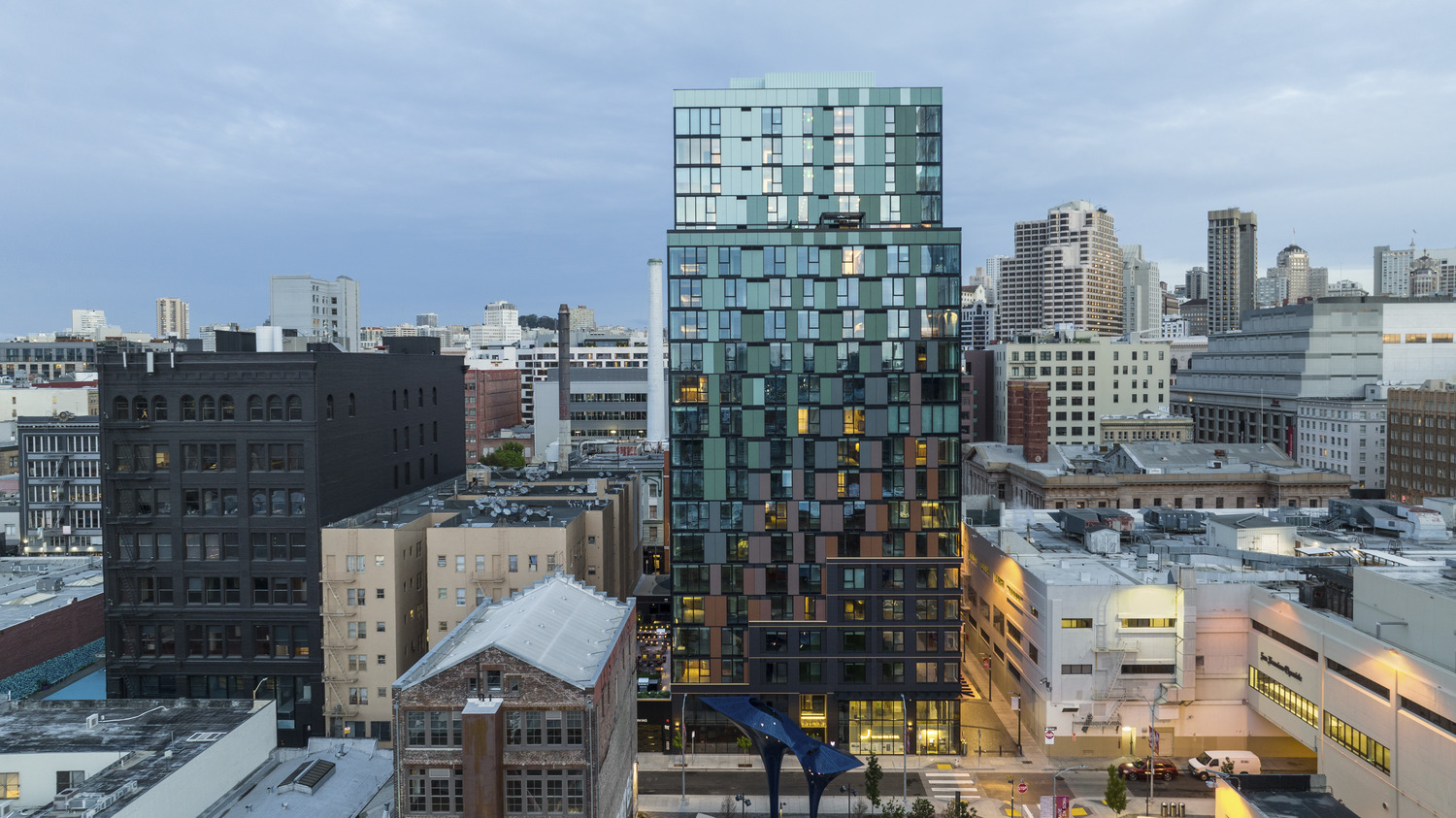 Within this eclectic slice of the city, on 5th and Mission—just a block from our office—one of San Francisco's largest new developments has just opened. Designed to become a cultural destination, the 5M development intends to serve as a sort of living room for the neighborhood. Covering 4-acres, the complex includes an office tower, a residential building, a cultural center and three small public parks.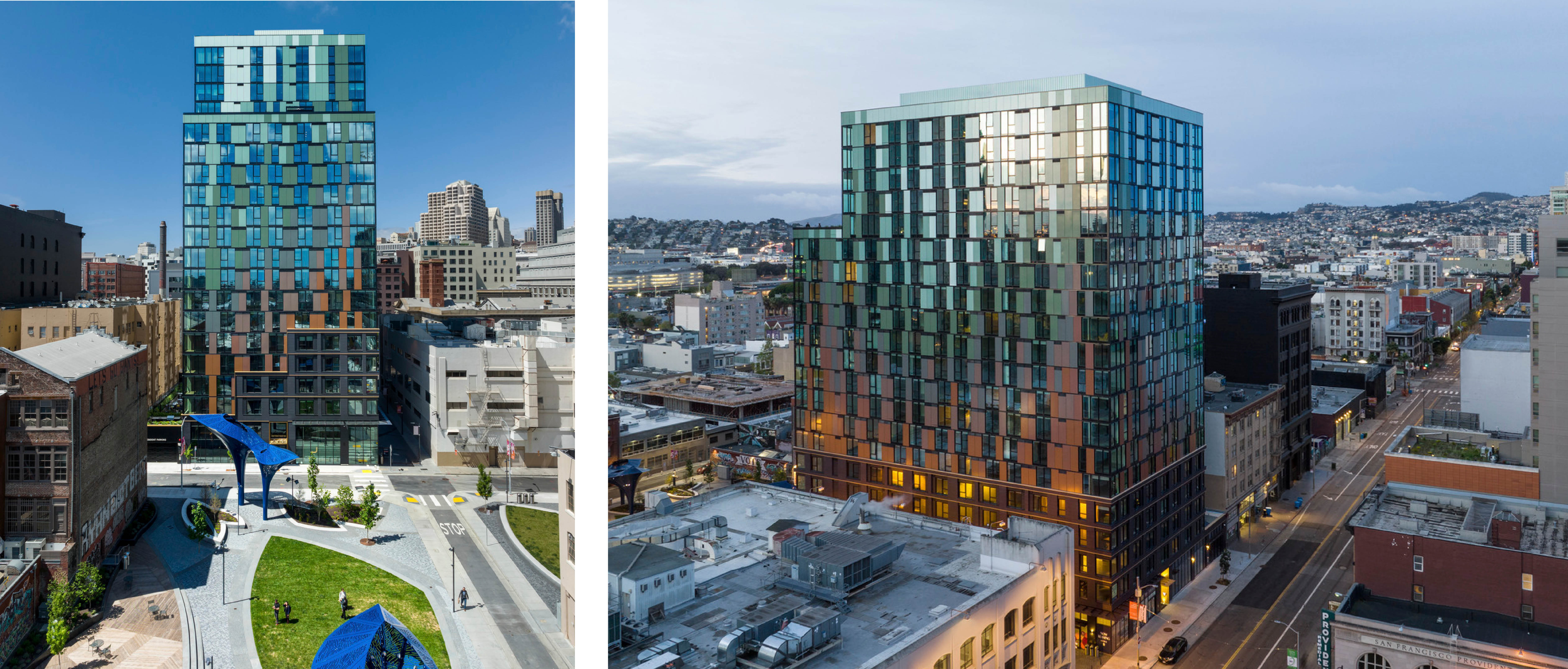 The 5M development, and each building within it, posed a formidable design challenge. Serving as architect for The George, 5M's residential tower, our team was tasked with designing a high-rise that would blend into a hard-to-define, ever-fluctuating neighborhood. As residents of the neighborhood ourselves, our design was guided by our familiarity with and appreciation for the surrounding community. 
The George's design responds to the evolving, eclectic nature of the neighborhood by embracing imperfection and celebrating the cycles of time and growth. The tower's shifting façade, inspired by the colors of aging copper, acknowledges the beauty in the marks left by time, weather, and use. At the street level, heavily textured metal accentuates strategic areas of the base, transitioning from a warm orange to a muted green—reminiscent of ocean water and rust. At the upper floors, variegated colored panels add interest to the simple massing and draw visitors' eyes slowly upward along the height of the 20-story building.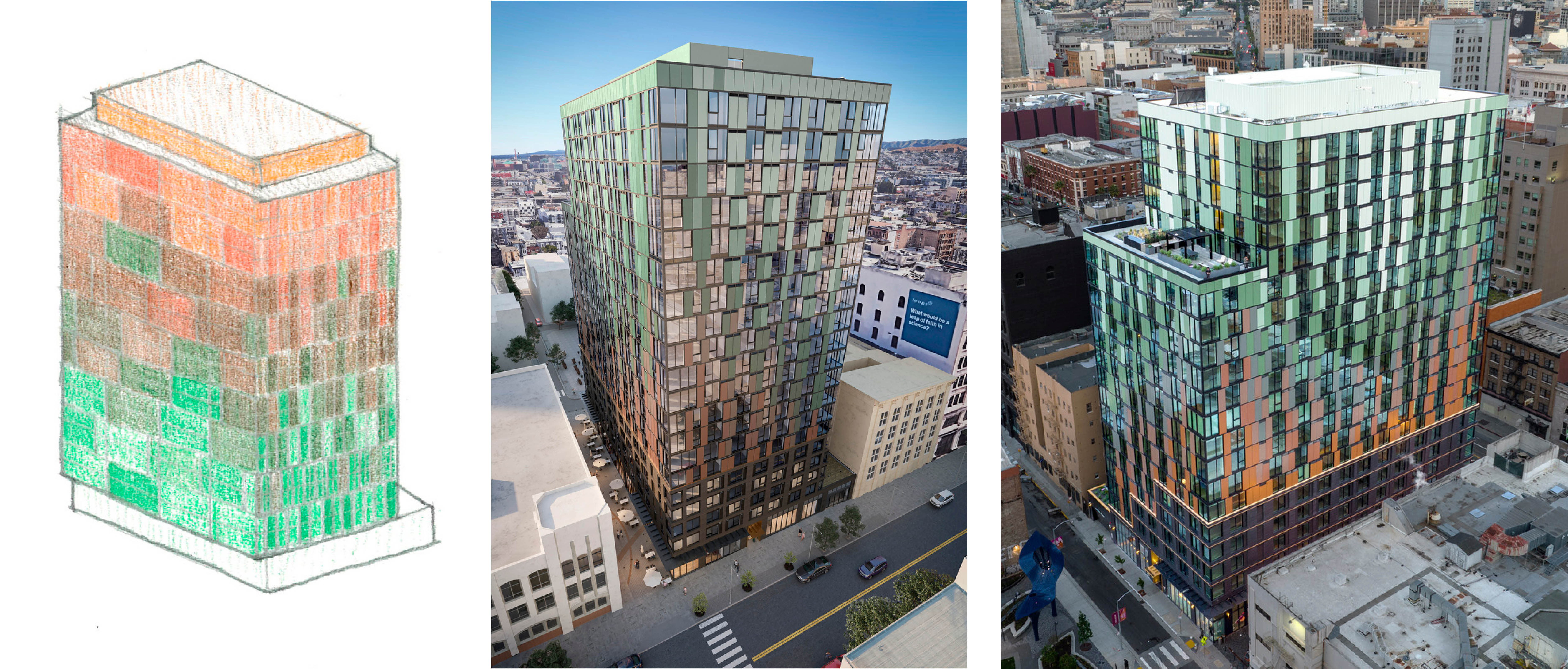 The design evolution of the George, from sketch to rendering to final product 
Our design evokes authenticity and a sense of place, using site-specific materials like brick and weathered metal panels that also raise the neighborhood's design bar. "We are deeply honored to contribute to the vitality and culture of the neighborhood we call home" says Travis Throckmorton, AM Managing Principal and Principal-in-Charge of the project.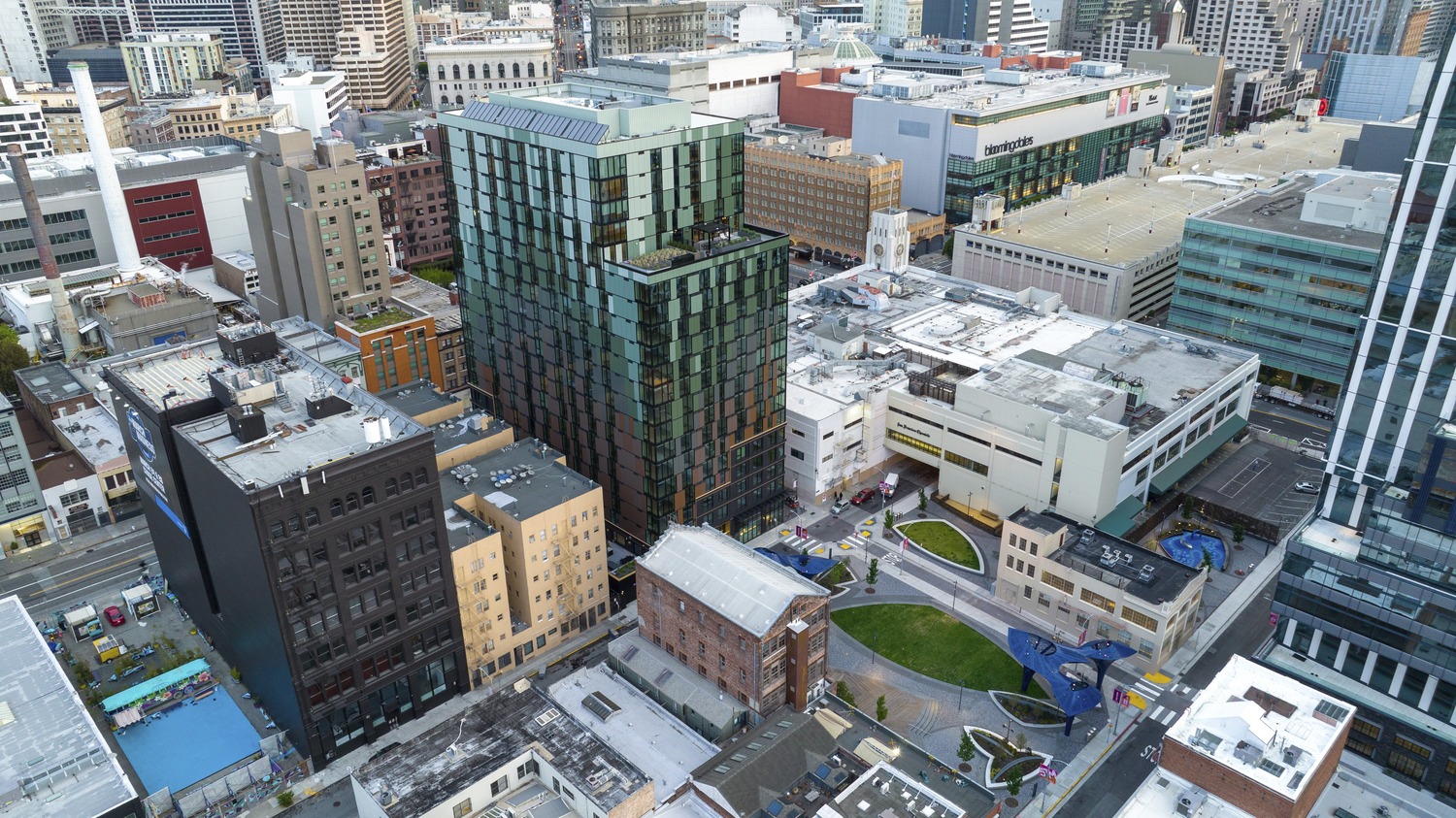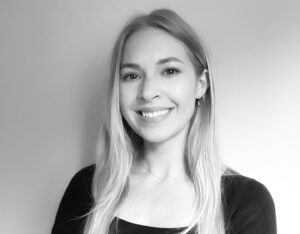 by Mackenzie Gilstrap, Sr. Marketing Coordinator
FILTER
SEARCH
This search form (with id 2) does not exist!
Trivia Night 2022
October 25, 2022
A Food Lifeline Fundraiser
We're proud to share that we raised over $167,000 for Food Lifeline during our 12th annual AM Trivia Night last week!
Food Lifeline is a non-profit organization on a mission to feed people facing hunger today while working to end hunger for tomorrow. Food Lifeline's mission goes hand and hand with our values at Ankrom Moisan. We are passionate about designing affordable housing because we strive to provide stability and security to those suffering in the US housing crisis and many of the people we hope to impact through our housing projects are also facing food insecurity.
The money we've raised will make a very real impact in the lives of those experiencing hunger in Western Washington and it was only possible thanks to our generous donors, participants, and volunteers.


Not only did we raise an incredible sum for Food Lifeline, we also had a lot of fun. This year's theme was "camp chic" and, besides trivia, the evening was filled with good company, incredible costumes, hilarious competitions, and—of course—a dance-off.
If you want to know more about how AM's Food Lifeline fundraiser evolved into annual trivia with a side of dancing and costumes—we have the full story here.
The music video we filmed to thank our event sponsors.


Center: The 2022 Trivia Champions, Morrison Herschfield!
THANK YOU TO OUR 2022 SPONSORS:
AvalonBay Communities with Brian and Holly Fritz
Aegis Living
Bill Soderberg with Max Wurzburg/Windermere & Red Propeller
Cross 2 Design Group
Legacy Group
Navix Engineering
RDH Building Science, Inc.
The Walsh Group
Willamette Management Associates
A3 Acoustics LLP
Brumbaugh & Associates
Clark Construction
Glumac
GLY Construction
Howard S. Wright, a Balfour Beatty company
objekts
PCL Construction Services, Inc.
PCS Structural Solutions
Rushing Co.
Shaw Contract
Stone Source
Swinerton
Vulcan Real Estate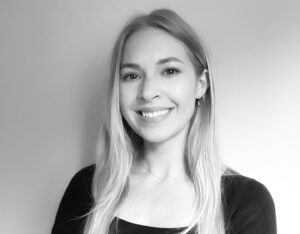 by Mackenzie Gilstrap, Sr. Marketing Coordinator
FILTER
SEARCH
This search form (with id 2) does not exist!
Employee Spotlight: Roberta Pennington
October 19, 2022
Mentorship through Theatre
Roberta Pennington doesn't just offer advice to her colleagues; she puts on a pair of mustache glasses and coaches them through challenging scenarios with skits.
For designers, a particularly formidable stage of the design process is construction administration (CA). Roberta equates it to herding cats.
During CA, designers' people management skills are put to the ultimate test as all the project stakeholders converge. Designers are often faced with managing a wide array of disciplines—resolving miscommunication, realigning over-stepped roles, and negotiating endless spreadsheets.
But Roberta doesn't want CA to feel scary, so she offers guidance on how to handle the most common and frustrating scenarios, while also making you laugh, in what she calls "CA Theatre"—a new regular segment of the monthly interiors team meeting.
With an artful blend of empathy and humor, she'll perform a dramatic reenactment of the most dreaded situations. In her groucho-esque mustache glasses, she pretends to be "Bob Boberson," an amalgamation of the all the challenging experiences and people that designers often face. Bob serves as a caricature villain, the bane of interior designers everywhere. Managing Principal Alissa Brandt models how to respond to Bob's micro-aggressions and unchecked behavior with professionalism and composure.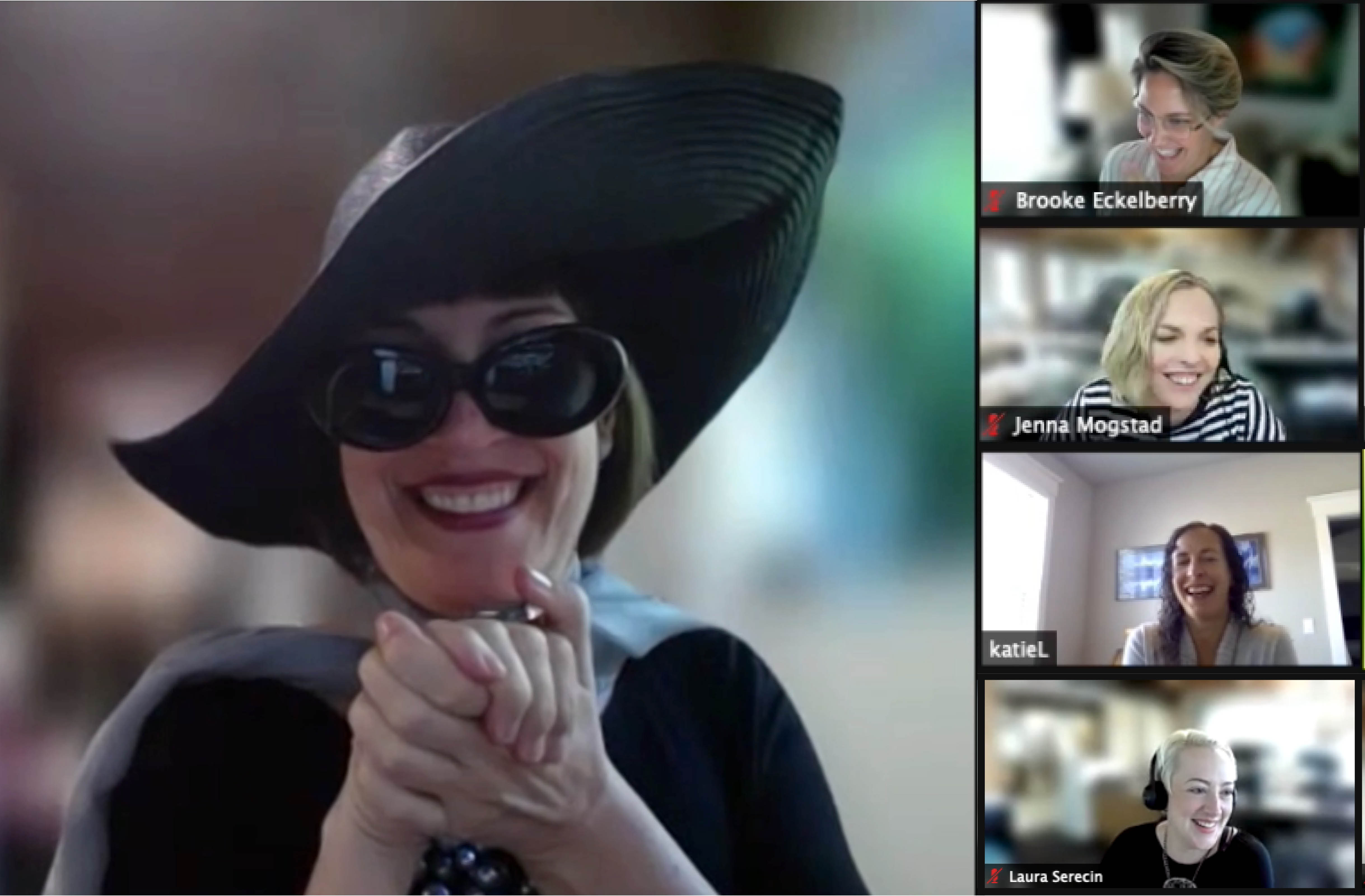 Roberta playing "Lady Carol Brittingham" during CA Theatre
Most recently she played a Cruella de Vil inspired character, "Lady Carol Brittingham"—another dramatized version of the difficult scenarios that can be encountered during CA.
During CA Theatre, something incredible happens, everyone comes alive, laughing, nodding and commiserating. But it goes beyond entertainment, the skit spurs problem-solving and engaged discussion about how to handle challenging situations. It offers mentorship and project management training in a fun and approachable way. Roberta's goal is to ensure the entire team feels equipped to take on the responsibility of construction administration.
Having been with the firm for more than 10 years, Roberta says that one of the many reasons she's stayed is because at AM she has the space and support to bring unconventional ideas to the table. While previous employers may have put up with her "shenanigans"—as she calls them—AM encourages them. She doesn't feel censored or silenced.
And it's a good thing, because Roberta being anything other than herself would be a loss for us all.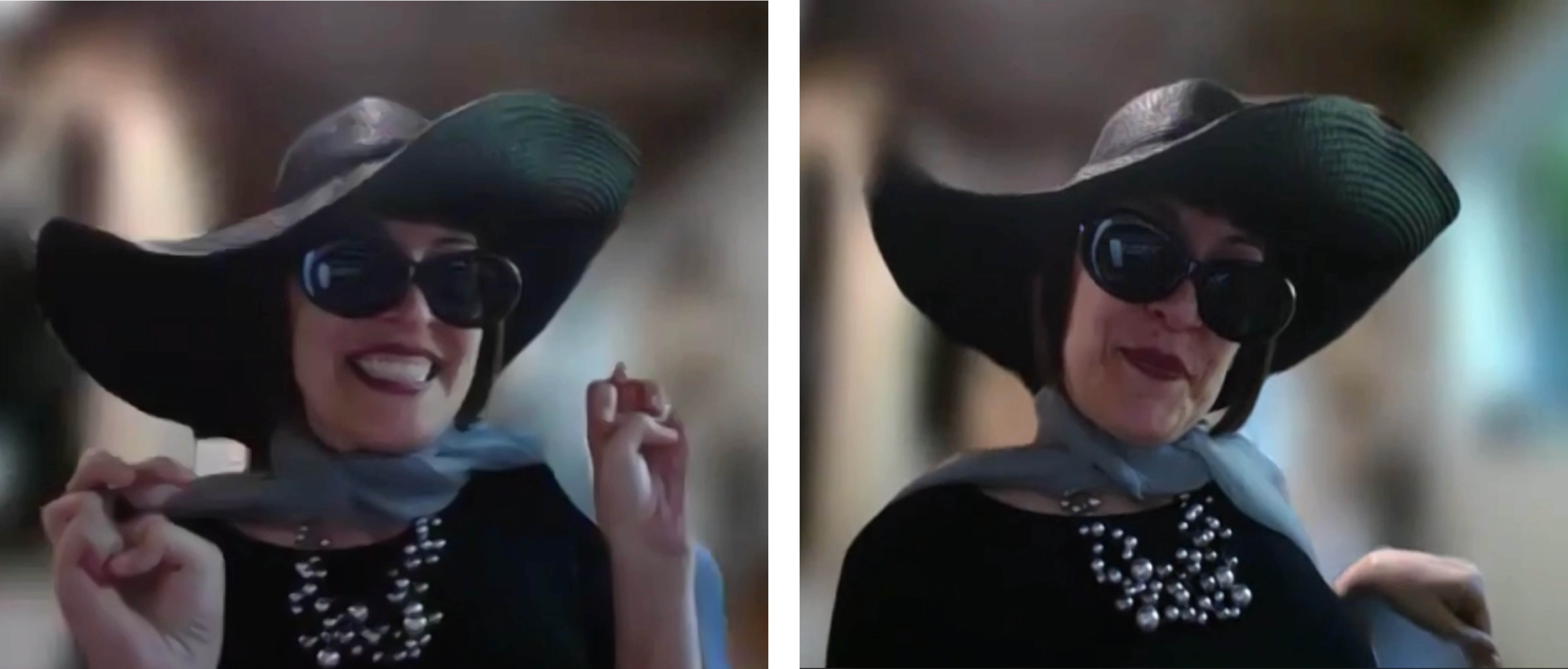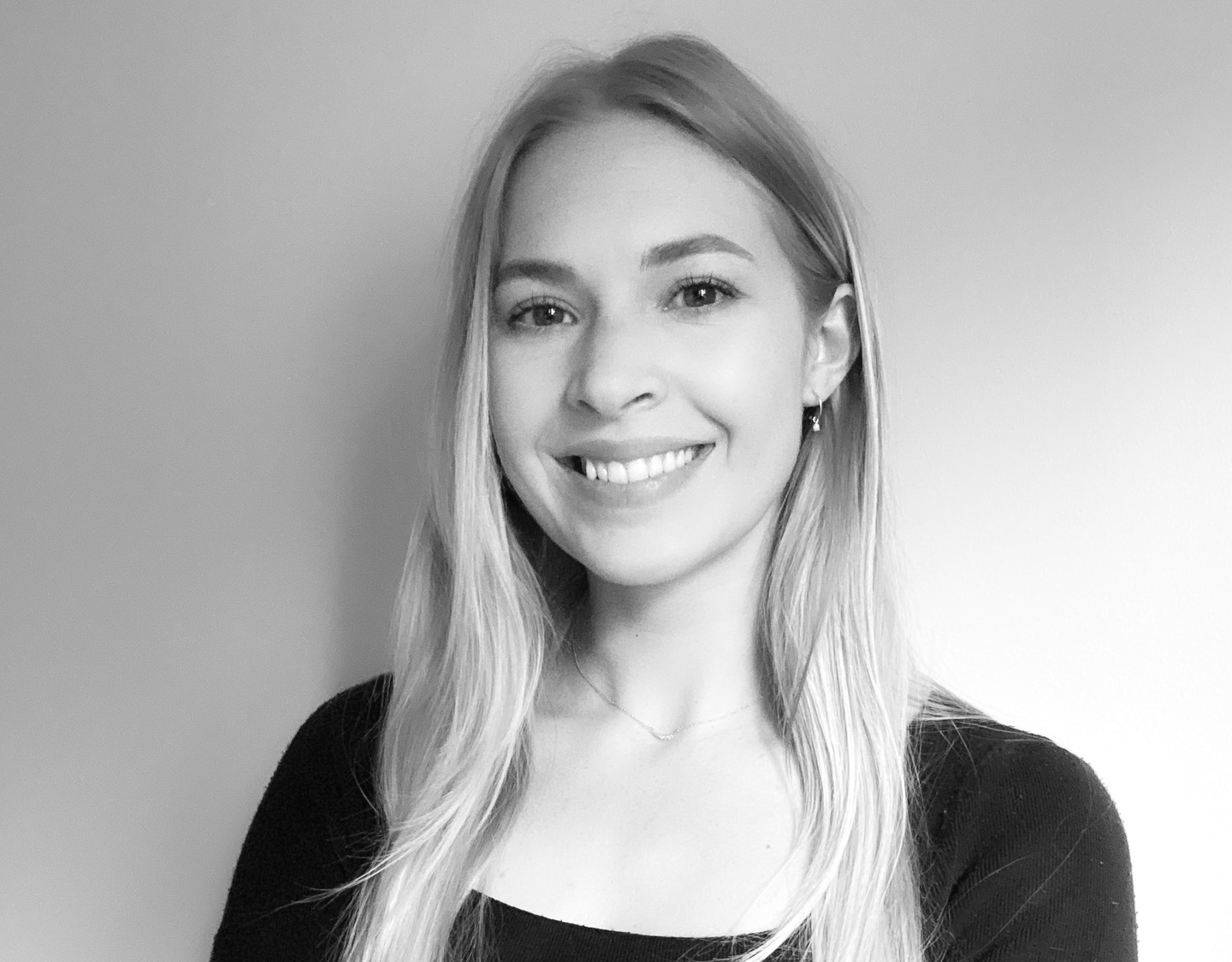 by Mackenzie Gilstrap, Sr. Marketing Coordinator
FILTER
SEARCH
This search form (with id 2) does not exist!
Not Your Average Fundraiser
October 13, 2022
The Rise of AM Trivia Night
We've been told that AM Trivia Night is THE industry event of the year. And we can't help but agree—between the killer pub trivia, dance offs, costume contests, and goofy videos—it's a night you don't want to miss. Mostly because it feels more like a lively night out with good friends than a fundraiser.
But it is, in fact, a fundraiser. Over the past 12 years, the occasion has evolved from a small donation event to support a summer food drive to an eminent annual fundraiser with more than 600 people in attendance and over $240,000 raised (in one year!) for Food Lifeline, a non-profit working to end hunger in Western Washington.
The success of AM Trivia Night is the result of an enduring partnership between Ankrom Moisan and Food Lifeline. A partnership made possible by the countless Ankrom Moisan employees who are dedicated to positively impacting their communities, and a company culture that brings fun and creativity to all that we do.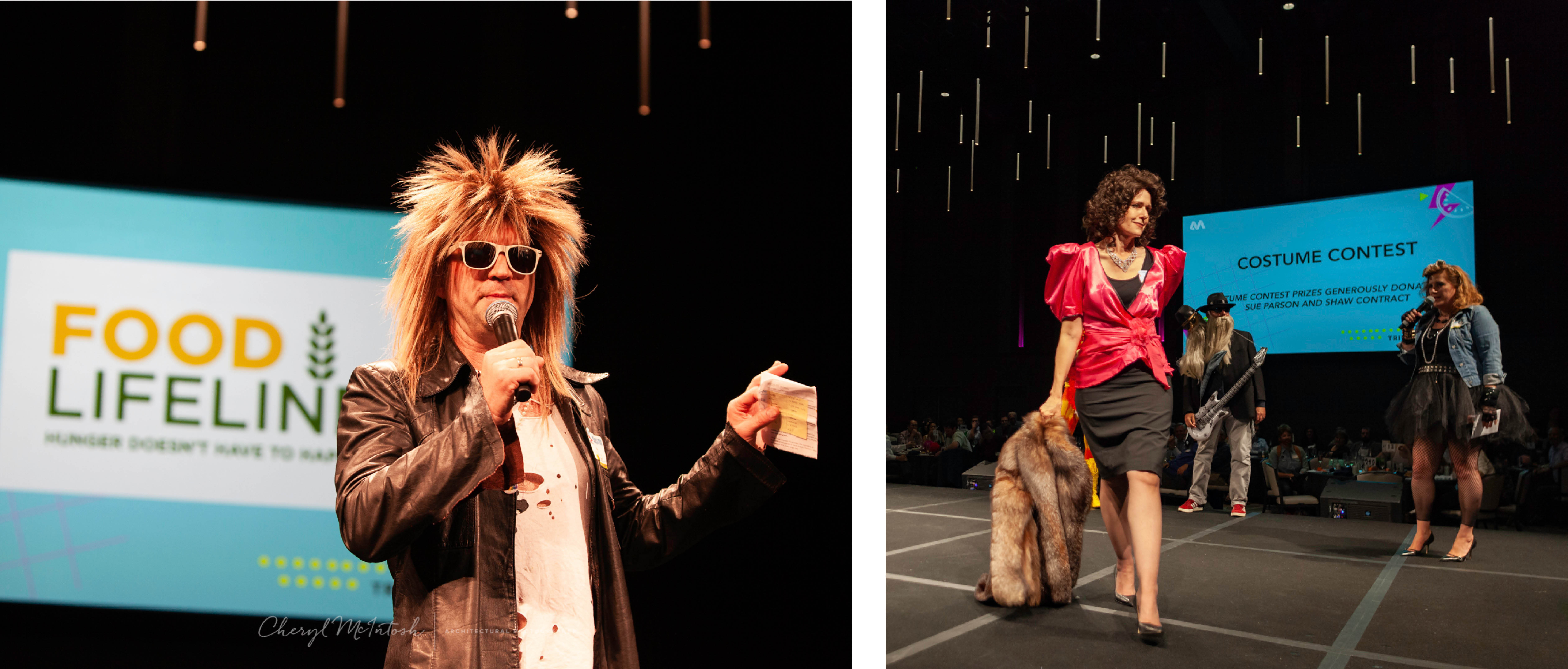 The journey from food drive to trivia (with a side of dancing and costumes).
A few decades ago, Food Lifeline started a donation competition, called Food Frenzy, amongst businesses to help raise money to provide kids with free lunches throughout the summertime—kids who usually relied on subsidized school lunches each day.
Someone who had previously participated in Food Frenzy was now working at Ankrom Moisan and suggested that the firm get involved. AM President Dave Heater agreed, stipulating that the AM event should be fun and different, not your average fundraiser.
About 30 or so people joined us in that first year for pub trivia in our office—punctuated by beer, food and laughter. In the first round of questions, several teams tied and all the tie breaker questions were used. The game continued smoothly until the final round ended with another tie. Completely out of trivia questions and with no clear winner, there were only a few moments of uncertainty before someone in the group shouted, "dance off!" and a tradition was born.
That was in 2009. To this day, AM Trivia Nights still feature dance offs where a winner is chosen by audience applause.
As the event grew, we added more and more unconventional elements; fun themes, costume contests and silly "music videos" to thank our sponsors. Trivia Night quickly became a hit. By 2019, we were filling up the ballroom at the Hyatt Regency Seattle and we raised the equivalent of one million meals in just that single event. A proud moment for Ankrom Moisan.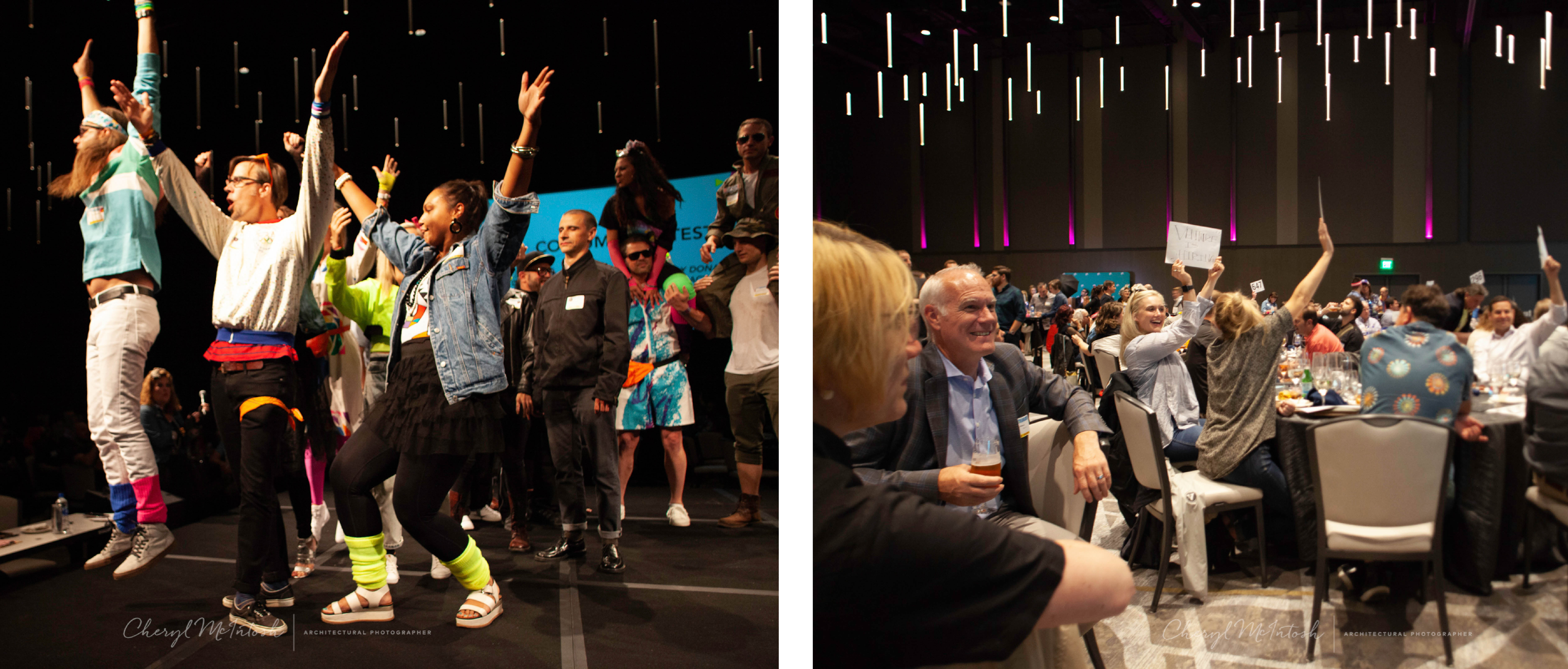 The reason behind the Ankrom Moisan x Food Lifeline partnership.
Ankrom Moisan employees are, and always have been, enthusiastic participants in Trivia Night, as attendees, event volunteers, and donors. We, as a company, are united in our support for Food Lifeline.
Food Lifeline's mission goes hand and hand with our own values. We design affordable housing of many types—from workforce housing to transitional housing—because we strive to provide stability and security to those suffering in the US housing crisis. Many of the people we are hoping to impact through our housing projects are also facing food insecurity.
And for some of us, food insecurity is an issue that hits close to home.
In 2010, Dave Heater and his husband welcomed their son into their family through open adoption, choosing to cultivate a lifelong relationship with their son's birth mother, Amber. Dave describes the process of open adoption like grafting a new branch onto your family tree.
At the time of his son's birth, Amber was in rehab and was trying to piece her life together. She was in her early 20s and had been struggling with addiction since she was a kid. Amber already had a 3-year-old son that she was working to parent, and she recognized that she was not in the position to care for another child.
Since that time, Amber has gotten her life on a stable track—despite the odds stacked against her. She's put herself through beauty school and is now a successful hairdresser and parent to two children. Dave's son still sees her regularly and Dave thinks of her as a sister.
Dave knows what the food bank and the summer lunch programs meant to Amber, throughout her life. She and her family relied on these meals for survival. It is non-profits like Food Lifeline and the generosity of donors like you, that made the difference in not going hungry while balancing all the other challenges of Amber's life as a single mom.
This year we aim to raise over $200,000 for Food Lifeline to feed children and families facing hunger today, and to solve hunger for tomorrow.
Join us at Trivia Night 2022 and be a part of the fight to end hunger in Western Washington.
Thank you to our 2022 sponsors:
AvalonBay Communities with Brian and Holly Fritz
Aegis Living
Bill Soderberg with Max Wurzburg/Windermere & Red Propeller
Cross 2 Design Group
Legacy Group
Navix Engineering
RDH Building Science, Inc.
The Walsh Group
Willamette Management Associates
Campfire Sing-a-long:
A3 Acoustics LLP
Brumbaugh & Associates
Clark Construction
Glumac
GLY Construction
Howard S. Wright, a Balfour Beatty company
objekts
PCL Construction Services, Inc.
PCS Structural Solutions
Rushing Co.
Shaw Contract
Stone Source
Swinerton
Vulcan Real Estate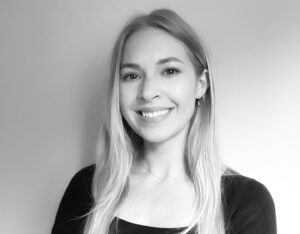 by Mackenzie Gilstrap, Sr. Marketing Coordinator
FILTER
SEARCH
This search form (with id 2) does not exist!