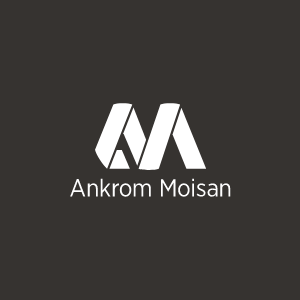 amplify
A Diary of Workplace Thought Leadership
Our approach to workplace interiors is informed, inspired, anchored in what people and organizations need most. These design resources capture where we are today.
We find inspiration everywhere—lifestyle trends, art, other people's products, design culture, and design thinking.
---
AM Design Week 2020
September 23, 2020
In conjunction with Seattle Design Festival: About Time.
Insights based in real-world research.
Discover our research-supported innovations through case studies, code updates, market reports, white papers, and more.
---
re-connect
October 27, 2020
Embracing a Changing Workplace
What is the purpose of the office now? And in the future? To answer these questions, we surveyed nearly 400 people from various industries and across different generations. We analyzed the data and the many thoughtful write-in responses and discovered four distinct themes.

Download re-connect now.
---
re-set
September 21, 2020
Resiliency in the Workplace
We surveyed 300+ people about returning to the office, and their responses were loud and clear. A holistic, employee-centered approach is essential to any reentry strategy. Following our survey findings, we've developed three design insights that can ensure a healthy future for the workplace: Invest in wellbeing. Redefine connection. Fortify trust.

Download re-set now.
---
re-imagine
September 21, 2020
Adapting Today
Our own reentry strategy for 38 Davis, Ankrom Moisan's Portland headquarters, puts our design insights into practice. Discover how we redesigned for entering our workplace, using restrooms and gym amenities, and managing the building.

Download re-imagine now.
---
re-entry
September 21, 2020
Adapting Together
Ankrom Moisan has spent decades designing healthy, empowering workplaces. Working quickly and cost-effectively, we design and implement strategies that help people feel safe about reentering the workplace during uncertain times—and help our clients safely transition to their new workplace reality.

Download re-entry now.
---
re-new
September 21, 2020
Post-Pandemic Design Solutions
Our wellness solutions are realistic and evidence-based. By investigating how the coronavirus affects workplace design, setting clear outcomes, analyzing conditions, and matching our recommendations to your situation, we design workplace wellness strategies that align with your company's culture—and that can succeed.

Download re-new now.
Our alchemy is collaborative design, expressed through behind-the-scenes processes and shared knowledge.
---
The New Suburban Office
October 8, 2020
Wellness with a Competitive Edge
The rigor behind the magic.
How we think is who we are. Get to know us here.
---
Evolution of Office Amenities Q&A
October 8, 2020
A Special Report from Colliers International
COVID-19's influence on the future of office space is one of the real estate industry's million-dollar questions today. With many employees planning to work from home into 2021, is the traditional office environment outdated?

This question cuts to the heart of what we do, so we found a lot of insight (and encouragement) from this Colliers International report.

After interviewing experts in office leasing, tenant representation, workplace strategy, and more, Colliers International believes that offices continue to play an important role in how we conceptualize work. Read their report to learn about:


The effects of the work-from-home experiment
What changes can help make a return to the office more viable
How amenities can evolve to attract workers back to the office
Click
HERE
to view the Colliers International report.